San Leandro Movers You Can Trust
Everyone knows how complicated and time-consuming moving is, and everyone wants to speed up the process. When planning a move, you will have to come across some San Leandro movers offering many services, ranging from assessing the volume of work to transporting the freight to the specified location.
Trek Movers is a licensed moving company in California and beyond. We know how hard and stressful relocation can be, so we offer a first-class experience for local and out-of-state moves.
We'll pack your belongings, get them to the new place, and instantly solve any problem if it comes up. In this matter, it is better not to deal with amateur movers San Leandro and fully rely on Trek Movers, the #1 moving company in California.
Check all-inclusive rates
Moving to San Leandro
It's a beautiful city with a great history. If you live here or are planning to move here, you will experience the culture, architecture, and nature that make San Leandro one of the most popular cities in California.
There are no less than 15 parks great for picnicking, athletics, or walking with your pet. The transportation system looks good for a California town. Locals are equally efficient using public and private transportation, while many prefer to get around by bicycle. Any transportation will get you to downtown, a mix of traditional and futuristic buildings.
Besides, there are many fast-food cafés, restaurants, and luxury boutiques. It's a great place for a relaxed and measured life. These qualities make the city attractive to Americans and tourists. Due to this, increase in property prices are expected in the future, and now is a good time to find a new apartment/office and moving company in San Leandro.
Cost of Living in San Leandro, California
San Leandro, California's cost of living is 46% higher than the national average, according to PayScale's Cost of Living Calculator. The calculator is based on data from the Council for Community and Economic Research's Cost of Living Index and factors in your career, its average salary and the real estate market of that area.
San Leandro's housing expenses are 88% higher than the national average and the utility prices are 31% higher than the national average, according to the PayScale's Cost of Living Calculator. Transportation expenses like bus fares and gas prices are 35% higher than the national average.
| | | | | | |
| --- | --- | --- | --- | --- | --- |
| Housing & Utilities | Median home price | Median rent | Energy bill | Phone bill | Gas |
| The housing expenses are 88% higher than the national average and the utility prices are 31% higher than the national average.  | $748,581 | $2,287 / month | $224.19 / month | $246.70 / month | $5.90 / gallon |
THE BEST NEIGHBORHOODS IN SAN LEANDRO, CA
San Leandro is divided into several distinct neighborhoods, each with its own unique character. Here are a few of the best places to live in San Leandro, CA:
BAYSHORE
Bayshore is one of the most desirable neighborhoods in San Leandro thanks to its close proximity to the water. This family-friendly neighborhood is also within walking distance of several parks and recreation areas.
MARINA DISTRICT
Marina District is a great place for young professionals and families alike. This central neighborhood is walking distance to downtown and has easy access to public transportation.
OLD SAN LEANDRO
Old San Leandro is a tranquil area that provides properties for sale at prices comparable to the market average and distinguished by their homey and welcoming appeal. The neighborhood is also served by excellent schools, making it a great place to raise a family.
WASHINGTON MANOR
Washington Manor is one of the San Leandro area's safest communities, and its warm and accepting residents make it a great place to raise a family. Washington Manor is widely recognized as one of San Leandro, California's most desirable communities. The area is known for its tree-lined streets and beautiful homes, as well as its proximity to excellent schools and parks.
FLORESTA GARDENS
Floresta Gardens is a quaint little community that is one of the greatest in San Leandro. The community promotes a healthy environment for all residents and has a family-friendly personality, all of which add to the area's tranquility. Floresta Gardens is an excellent spot for young professionals who are looking for an affordable place to live that is close to the action but still offers a sense of peace and quiet. 
WEATHER IN SAN LEANDRO
San Leandro enjoys a comfortable, Mediterranean climate thanks to its location in northern California. The East Bay area is known for its short, wet winters and long, dry summers. With average temperatures of 71°F during the warm season and 59°F during the cool season, San Leandro is a great place to enjoy your favorite outdoor activities all year long. The city also gets plenty of sunshine, with 9.5 hours of daylight even on the shortest day of the year in December. However, because it can get quite cool at night and in the early morning hours, it's important to pack layers if you're going to be spending time outdoors. And don't forget the sunscreen and water!
THINGS TO DO IN SAN LEANDRO, CA
San Leandro offers residents a wide array of things to do, both in town and nearby. Here are some of the top things to do in San Leandro. The San Leandro Historical Railway Society has miniature train displays, and the San Leandro History Museum has a wide collection of art and exhibits from the 20th century through World War II. The museum is free to enter, making it a great activity for budget-minded travelers. For readers, the San Leandro Public Library System has four beautiful branches. And architecture enthusiasts will want to check out Casa Peralta, a historic home built in 1901 that was remodeled in 1926 as a Grand Spanish Villa. With so much to see and do, San Leandro is a must-visit destination for all kinds of travelers.
San Leandro offers everything from charming small-town living to easy access to all the culture and excitement of nearby Bay Area cities. If you're looking for a balance between urban entertainment and quiet neighborhoods, then San Leandro should definitely be at the top of your list!
Professional Local, Apartment, and Office Movers in San Leonardo
You need to focus on many nuances and seek help when you are going to move. The process is quite complicated and time-consuming, from choosing a new house, office, or building to unpacking things in the new place.
Do you want to do everything as quickly as possible, with a guarantee of success? Hire a professional moving company in San Leandro! We are experts in local and long-distance moves, both commercial and residential. We will carefully consider your relocation and provide the best movers as a guarantee that your belongings will be carefully packed and loaded.
LOCAL MOVERS
Found a new place down the street or in a neighborhood? Call us, and we will move furniture, pianos, clothes, books, documents, and fragile items. Our professional moving team is the best for local, residential and commercial relocation in San Leandro. Logistics managers will save you the headache of finding the easiest route, and the newest trucks will deliver the goods in a timely manner.
APARTMENT MOVERS
Our apartment movers in San Leandro will pack, load, and upload all of your supplies in no time. Moving into a new apartment will be a celebration, and you will hardly notice its turmoil.
OFFICE MOVERS
The advantage of working with us is that we stay in touch 24/7 to organize your office moving at any time. We will carefully pack and move fragile office equipment, allowing you to focus on other things.
Hiring a company for any type of relocation is one of the best and most comfortable decisions. A team of professionals will help you every step of the way by eliminating any problem. Everything will go according to plan.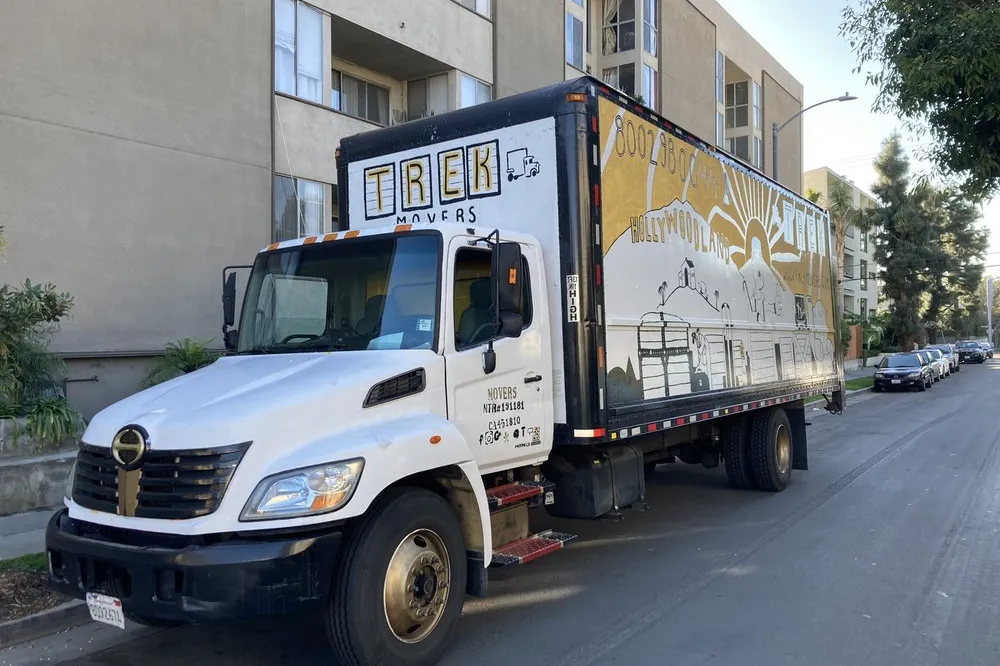 Why we are the best movers in San Leandro?
Based in California, we are committed to providing top-notch service, whether it's a local or out-of-state relocation. Having entered the business in 2008, we have earned a reputation as one of the most reliable and honest movers in San Leandro and California as a whole.
A team of experts will calculate the cost of your relocation, and trained movers will pack, load, and unload your belongings, guaranteeing high-quality service. We strive to please every customer, and our efforts are backed up by positive reviews, not to mention the 5-star rating we have earned through our hard daily work. Moving is a matter in which you should trust the professionals.
Moving is always a challenging and time-consuming process. You will need to prepare the paperwork, find San Leandro movers, pack belongings, and so on. Fortunately, you can save a lot of time by hiring professionals.
Our packers and movers know all the pitfalls and can anticipate and resolve potential problems of moving to another apartment or office before you face them. We move bulky items like pianos and things that require special care, such as chandeliers and dishes. Managers will choose the fastest route, and our trucks will deliver your belongings on time. We work 24/7, guaranteeing the best results!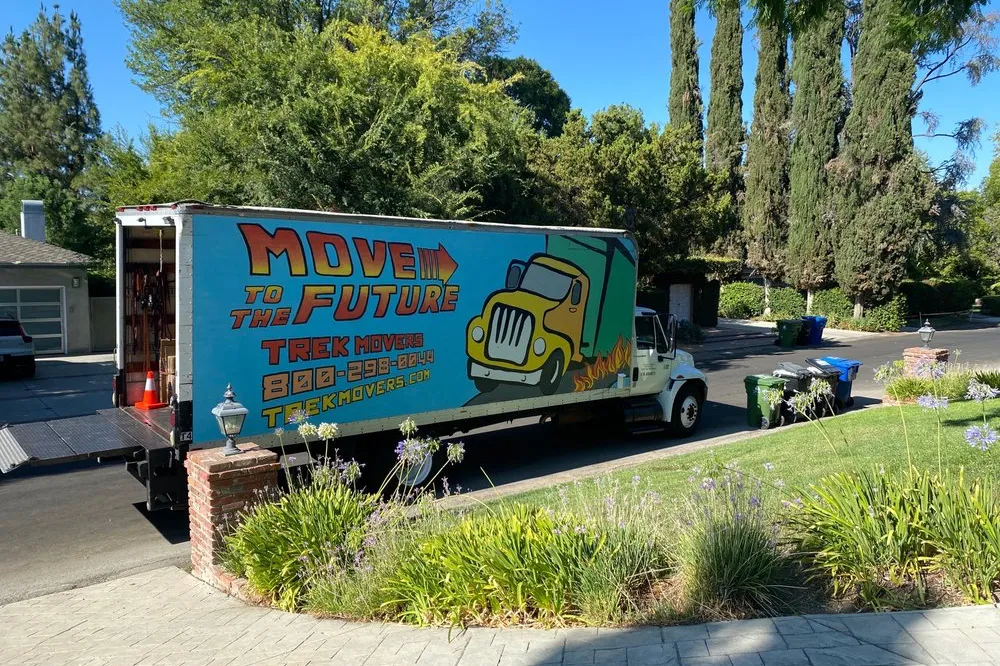 How Much Do Movers Cost Per Hour?
The average cost of movers per hour (full-service moves) is as follows:
| | | |
| --- | --- | --- |
| Number of movers | Cost per Hour (Cash Rate) | Cost per Hour (Credit rate) |
| 2 Movers & Truck (Studio, 1 Bedroom) | $120 | $140 |
| 3 Movers & Truck (2-3 Bedrooms) | $160 | $180 |
| 4 Movers and Truck (House, Office) | $200 | $220 |
Resources
Contact us
3089 Teagarden St, San Leandro, CA 94577, United States
Monday - Saturday
8:00am - 8:00pm
Pacific Time

Saturday
8:00am - 8:00pm
Pacific Time