San Leandro Movers You Can Trust
Everyone knows how complicated and time-consuming moving is, and everyone wants to speed up the process. When planning a move, you will have to come across some San Leandro movers offering many services, ranging from assessing the volume of work to transporting the freight to the specified location.
Trek Movers is a licensed moving company in California and beyond. We know how hard and stressful relocation can be, so we offer a first-class experience for local and out-of-state moves.
We'll pack your belongings, get them to the new place, and instantly solve any problem if it comes up. In this matter, it is better not to deal with amateur movers San Leandro and fully rely on Trek Movers, the #1 moving company in California.
Let us build a quote for your move
Moving to San Leandro
It's a beautiful city with a great history. If you live here or are planning to move here, you will experience the culture, architecture, and nature that make San Leandro one of the most popular cities in California.
There are no less than 15 parks great for picnicking, athletics, or walking with your pet. The transportation system looks good for a California town. Locals are equally efficient using public and private transportation, while many prefer to get around by bicycle. Any transportation will get you to downtown, a mix of traditional and futuristic buildings.
Besides, there are many fast-food cafés, restaurants, and luxury boutiques. It's a great place for a relaxed and measured life. These qualities make the city attractive to Americans and tourists. Due to this, increase in property prices are expected in the future, and now is a good time to find a new apartment/office and moving company in San Leandro.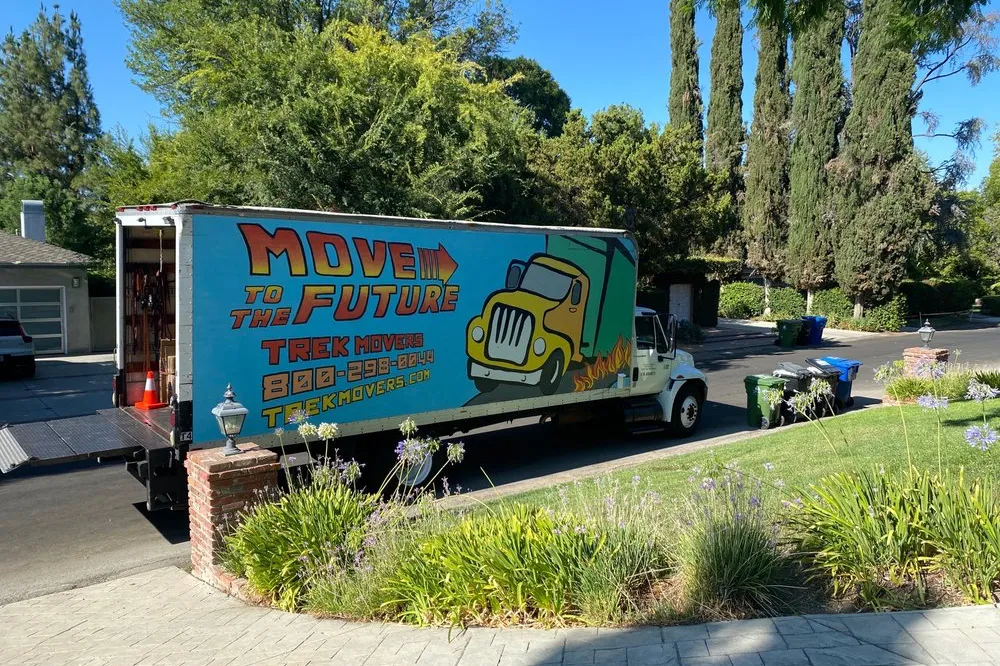 Professional Local, Apartment, and Office Movers in San Leonardo
You need to focus on many nuances and seek help when you are going to move. The process is quite complicated and time-consuming, from choosing a new house, office, or building to unpacking things in the new place.
Do you want to do everything as quickly as possible, with a guarantee of success? Hire a professional moving company in San Leandro! We are experts in local and long-distance moves, both commercial and residential. We will carefully consider your relocation and provide the best movers as a guarantee that your belongings will be carefully packed and loaded.
Local Movers
Found a new place down the street or in a neighborhood? Call us, and we will move furniture, pianos, clothes, books, documents, and fragile items. Our professional moving team is the best for local, residential and commercial relocation in San Leandro. Logistics managers will save you the headache of finding the easiest route, and the newest trucks will deliver the goods in a timely manner.
Apartment Movers
Our apartment movers in San Leandro will pack, load, and upload all of your supplies in no time. Moving into a new apartment will be a celebration, and you will hardly notice its turmoil.
Office Movers
The advantage of working with us is that we stay in touch 24/7 to organize your office moving at any time. We will carefully pack and move fragile office equipment, allowing you to focus on other things.
Hiring a company for any type of relocation is one of the best and most comfortable decisions. A team of professionals will help you every step of the way by eliminating any problem. Everything will go according to plan.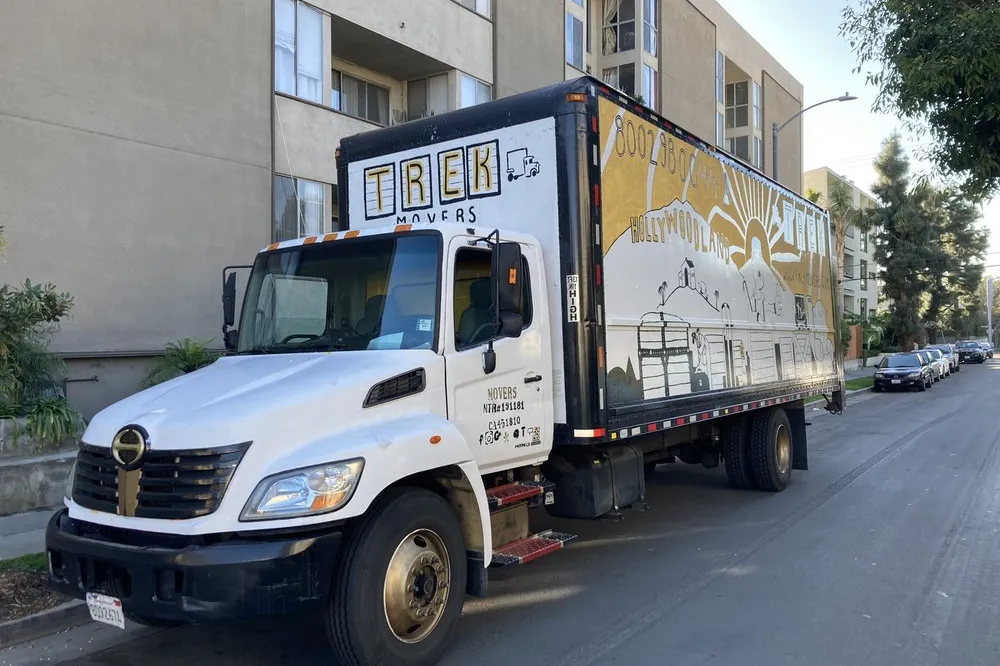 Movers and Packers
Based in California, we are committed to providing top-notch service, whether it's a local or out-of-state relocation. Having entered the business in 2008, we have earned a reputation as one of the most reliable and honest movers in San Leandro and California as a whole.
A team of experts will calculate the cost of your relocation, and trained movers will pack, load, and unload your belongings, guaranteeing high-quality service. We strive to please every customer, and our efforts are backed up by positive reviews, not to mention the 5-star rating we have earned through our hard daily work. Moving is a matter in which you should trust the professionals.
Moving is always a challenging and time-consuming process. You will need to prepare the paperwork, find San Leandro movers, pack belongings, and so on. Fortunately, you can save a lot of time by hiring professionals.
Our packers and movers know all the pitfalls and can anticipate and resolve potential problems of moving to another apartment or office before you face them. We move bulky items like pianos and things that require special care, such as chandeliers and dishes. Managers will choose the fastest route, and our trucks will deliver your belongings on time. We work 24/7, guaranteeing the best results!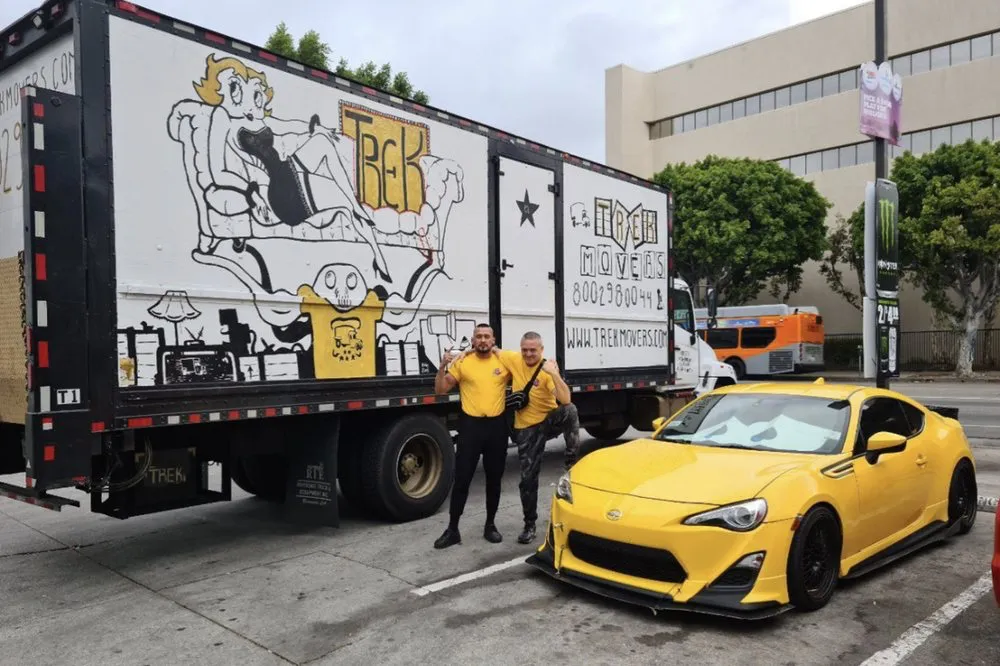 How Much Do Movers Cost Per Hour?
The average cost of movers per hour (full-service moves) is as follows:
| | | |
| --- | --- | --- |
| Number of movers | Cost per Hour (Cash Rate) | Cost per Hour (Credit rate) |
| 2 Movers & Truck (Studio, 1 Bedroom) | $120 | $140 |
| 3 Movers & Truck (2-3 Bedrooms) | $160 | $180 |
| 4 Movers and Truck (House, Office) | $200 | $220 |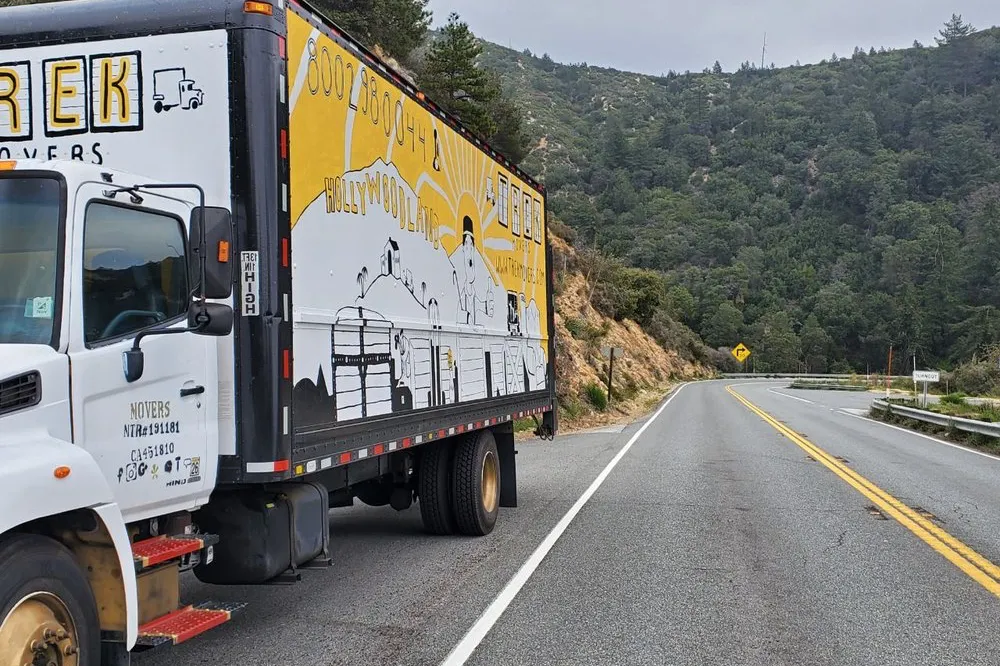 Resources
Contact us
3089 Teagarden St, San Leandro, CA 94577, United States
Monday - Saturday
8:00am - 8:00pm
Pacific Time

Saturday
8:00am - 8:00pm
Pacific Time