Los Angeles County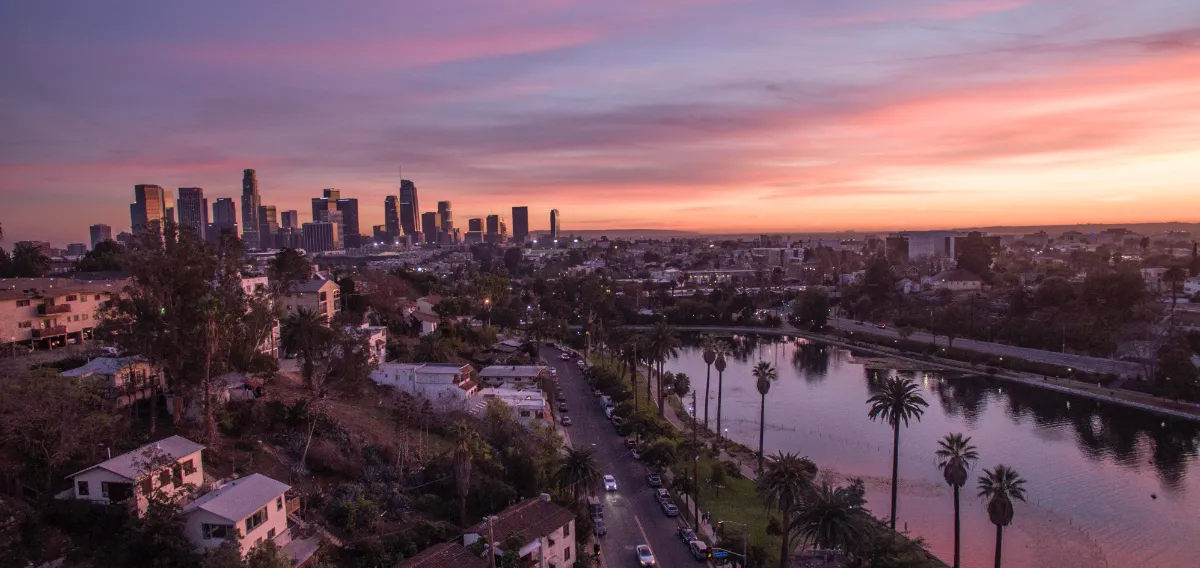 Los Angeles County Movers
Is relocation to LA the next step in your life? Make sure you have already scheduled reliable movers in Los Angeles County. Hiring high-skilled experts for the relocation will save you peace of mind as planning a move (especially a long-distance one) can be really stressful and overwhelming.
Trek Movers is the Los Angeles County moving company with a family approach, which takes every move as seriously as it is supposed to be. Providing licensed, affordable moving services, we'll relocate you with all your stuff to LA and other places in California or nearby. The high-quality wrapping and professional handling guarantee your belongings are in safe hands with Trek Movers.
Let us build a quote for your move
Best Places to Live in Los Angeles County
Are you thinking about moving to Los Angeles? That could be a win-win idea as a lot of people live in LA, and for good reason. Let's see why.
Los Angeles County with its over ten million residents is widely known as the most-populated county not only in California but also in the entire US. So many people move to Los Angeles County to find and catch their own Hollywood dream. But not everyone comes here chasing fame and fortune on the world entertainment scene. LA is also a city of rich history and architecture. You can find over sixteen architectural styles around the place, from Victorian and Spanish Colonial Revival to hi-tech skyscrapers and colorful bungalow courts.
Another reason fellows move to Los Angeles County trying to find a new home is the high living standards (as well as the cost of living, by the way). LA is one of the world's biggest tech hubs. And dozens of big tech companies (such as Elon Musk's SpaceX) have their head offices over here. Moving to Los Angeles could be a dope idea for those looking for the breathtaking ocean and mountain views, numerous outdoor recreational opportunities, and the best work-life balance. The LA art scene includes tons of exhibitions, live events, and festivals (and it just happens year-round, can you believe it?)
So what is the best place to live in Los Angeles County? LA natives and residents often take their sights to beachfront cities and neighborhoods, just like Malibu, Santa Monica, Marina del Rey, and Playa del Rey. The art vibrancy lovers will enjoy residential neighborhoods in East LA and the Greater Hollywood area (such as Los Feliz, known as 'typical hipster places'). Westside is also known for its stunning residential neighborhoods, including Bel Air, Mar Vista, Westwood, and Pacific Palisades. The other great places to live in Los Angeles County are Arcadia, West Hollywood, and, for sure, Beverly Hills with its fancy boutiques and restaurants.
Need help with moving to LA? Trek Movers is the reliable Los Angeles County moving company with fair fixed rates affordable for everyone. Get a free quote for your move online, or give us a call anytime you want to.
Professional Local, Apartment and Office Movers
Over the past decade, our company handled hundreds of full-service residential and commercial relocations around LA and California. The all-inclusive moving service usually includes professional packing (all materials are free), disassembling, loading, delivering, and unpacking. Trek Movers owns a fully-equipped vehicle park with all the moving supplies needed. As professional Los Angeles County movers, we know how to wrap and transport any kind of item. Our packers and movers always use the right supplies through the move to reduce any damage. So even fragile and delicate equipment is kept safe during the relocation.
The list of moving services provided by Trek Movers in Los Angeles County includes the following ones.
Residential move to, from, or within LA County (we move houses and apartments).
Commercial moving service for both small and big offices.
A long-distance move to Los Angeles from any place in California and outside.
Professional wrapping and unwrapping.
Last-minutes and out-of-hours moving.
Large furniture assembly services.
Delivering fragile office equipment (including computers and network servers).
Full-value moving insurance for every customer.

Feel free to use our moving software to manage your reservation online.
Let us build a quote for your move
Trustworthy Reviews
Verified customers share their experience