TrekMovers - Moving Company in Anaheim
If you need to quickly move an office or family from one city of California to another, it is enough to contact Trek Movers for help. Highly qualified specialists will do the job as quickly as possible, at a time convenient for the customer, cheaply. No hidden extras. Everything is strictly by agreement. Moving company in Anaheim CA deservedly enjoys a reputation of reliable conscientious partners who can cope with the most difficult tasks, the volume, area of ​​delivered goods does not matter, experts in their field will choose the most convenient route and bring all things in complete safety.
Check all-inclusive rates
Booking application
To order transportation just for this, you can use email, SMS or call. The dispatcher must inform the customer's last and first name, the exact address of the loading and unloading, the approximate volume of the cargo, two telephones for communication. After confirmation of acceptance of the application a mandatory confirmation of the customer is required. The time and number of shipment are approximate, if the customer's circumstances have changed and he needs to transfer the work, then it is enough to warn for a day. This will not entail additional costs or payment of penalty.
Professional Office, Local and Long Distance Movers in Anaheim
So you're excited to relocate to a new home in Anaheim soon? It's essential to find professional movers and packers Anaheim offers you a wide variety. Trek Movers is an experienced Anaheim moving company that has provided customers with reliable, high-quality services since 2007.
Commercial Moving
Commercial moving is our specialty. Advanced office movers in Anaheim will help you to pack and relocate all kinds of office equipment, including large pieces of furniture, electronics, and delicate stuff. All-inclusive relocation includes packing services (we provide all supplies), transportation, and unpacking in a new office space. Professional movers in Anaheim have access to moving supplies and equipment needed. So you can focus on your business, not on moving-related challenges during the relocation.
Home Movers
As residential Anaheim movers, we handle stress-free house and apartment moves to, from, and within Anaheim with care and ease. Whether items you need to deliver (such as heavy furniture, appliances, piano, antique, or whatever), our squad pays strong attention to the safety of your belongings and does everything possible to protect them from any damage during transportation. All-size residential moves are welcome.
Long-Distance Moving
Long-distance moving makes you face a lot of challenges. Stressful packing, unloading, fear of damaging furniture, and assembling are almost inevitable while relocating. Plus, long-distance moving is usually quite expensive, so you have to think about your budget and prepare a proper plan. By hiring experienced Anaheim movers, you can rid yourself of all the issues since professional moving companies deal with any challenges with ease. If you're looking for long-distance movers Anaheim, Trek Movers is the best solution for any needs and budget.
Local Movers Anaheim
What do professional local moving services look like? The best movers in Anaheim always provide excellent customer service, on-time scheduling, quality supplies, and professional equipment. And besides, local relocating within the county with high-skilled movers in Murrieta is more cost-effective than DIY relocation. Our local movers Anaheim will provide you with all-inclusive services and handle everything from A to Z.
How Much Do Movers Cost Per Hour?
The average cost of movers per hour (full-service moves) is as follows:
| | | |
| --- | --- | --- |
| Number of movers | Cost per Hour (Cash Rate) | Cost per Hour (Credit rate) |
| 2 Movers & Truck (Studio, 1 Bedroom) | $120+ | $140+ |
| 3 Movers & Truck (2-3 Bedrooms) | $160+ | $180+ |
| 4 Movers and Truck (House, Office) | $200+ | $220+ |
Payment and insurance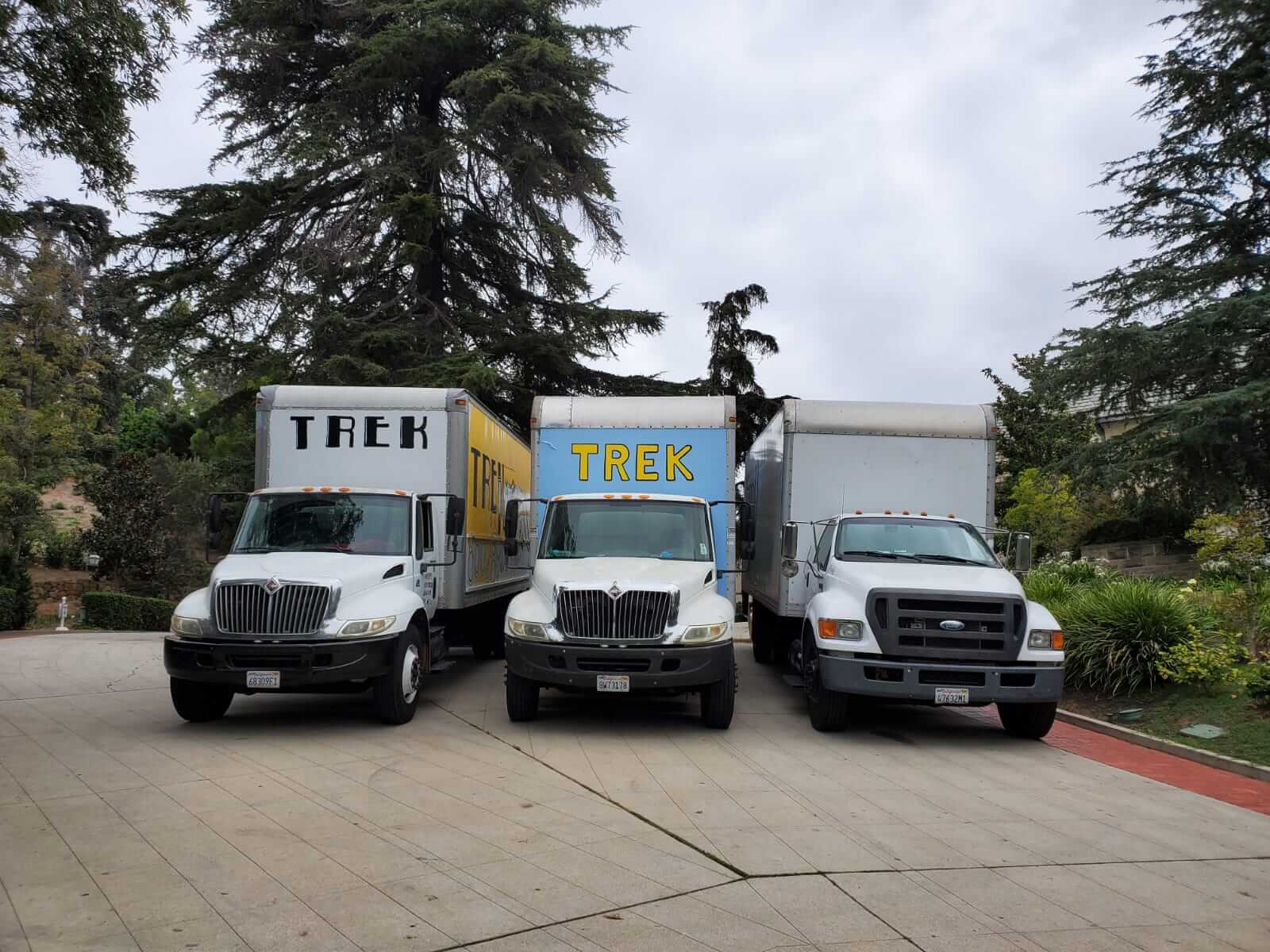 The consumer chooses the insurance form based on his needs and capabilities. The sum of the bill of lading after signing it remains unchanged. Local movers of Anaheim never take more than what is required by bill of lading. The consumer pays half of the amount upon completion of packaging and loading things into the trailer. The second half is transferred or given by cash at the end of the work when things are delivered to the right place and the consumer is convinced that everything is completely intact. When paying by cash, the customer receives a five percent discount since you do not need to spend money on servicing the card.
Packing and shipment
When moving, you do not always have time to pack your things yourself, for this there are movers in Anaheim CA. Specialists from Trek Movers will help to collect things for this, you only need to specify the time separately. Everything will depend on the volume and area of ​​the cargo. Household appliances, televisions, refrigerators, computers must be checked before loading and after unloading. They are packed in special boxes in order to avoid possible damage along the way. Personal items are packed in cabinets installed in the back of the truck so as not to spoil their appearance. Packaging, scratch tape are provided free of charge in unlimited quantities.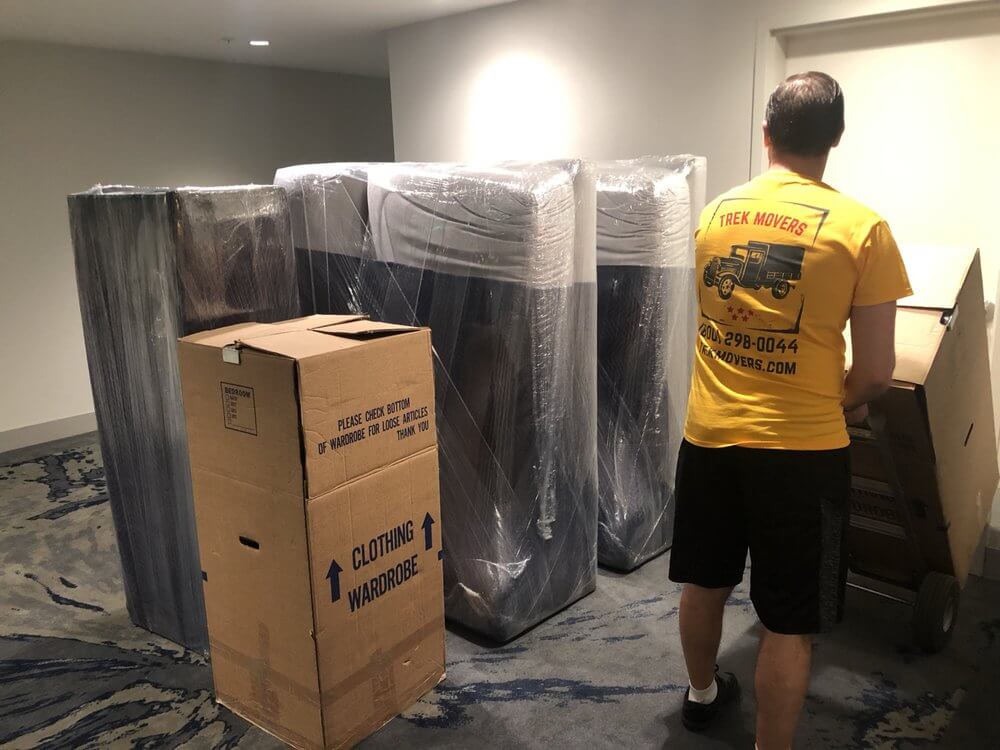 Shipping
Anaheim moving service is a convenient way to transport all that is required as quickly as possible without unnecessary fuss and additional costs. You can find out the rating of the moving company using the reviews forming the current rating of the carrier. You can always see reviews of the company, how much daily, monthly traffic is carried out every year. The customer always knows where his things are located and, when changing the delivery schedule, he will be notified in advance. Half an hour before arrival at the unloading point he receives an email, SMS message. If difficulties arise in the road, breakdown or accident, things will be delivered by other means of transport without additional costs from the customer.
Anaheim movers offer
A trailer and two loading specialists at the address indicated in the bill of lading at the appointed time.
Unlimited amount of packaging materials, boxes, containers, cabinets for packing things.
15-20 miles of gas for an unexpected change of route.
Payment of overtime, liability insurance for personnel at the expense of the carrier.
Resources
Contact us
475 E Center St, Anaheim, CA 92805, United States
Monday - Saturday
8:00am - 8:00pm
Pacific Time

Saturday
8:00am - 8:00pm
Pacific Time