Benefits to Hire Long Distance Moving Service with Trek
dedicated swift deliveries in 1-2 days within California
one truck – one load; no combined moves, no brokers
professional customer support, online moving cabinet
no hidden/undeclared fees, no taxes, very transparent pricing
all upholstered furniture will be covered with plastic wrap
wardrobes, TV boxes, moving pads/blankets, floor runners, door covers, etc.
full-packing services for the smaller items (kitchen, books, artwork, personal items)
no additional fees for stairs, small elevators, long carry distance
regular furniture assembly services
basic coverage is included, general liability insurance
workers compensation insurance, we meet all HOA requirement
free on-site and virtual estimates
How To Get A Comprehensive Moving Quote
For all long distance relocations, we will be happy to provide no-ambiguity flat rates based on submitted details: inventory (photos/videos); internal layout of the property at the pick-up and drop-off locations; full-packing services for the smaller miscellaneous items (kitchen, china, artwork, books, personal items, etc.); assembly services, storage in transit.
For your convenience and for a precise calculation, we designed our moving software as a great tool that our customers can use to manage their moving reservations online at any time. Also, one of our dispatchers will be glad to perform a visual estimate in person or virtually (FaceTime, Google Meet, Zoom). Our moving software is the most leading tool on the market to manage your move online, simply request a quote and follow step-by-step instructions, or give us a call at any time. It is simple, intuitive and 100% secure. We're always happy to assist and will recommend the most suitable options for your particular circumstances.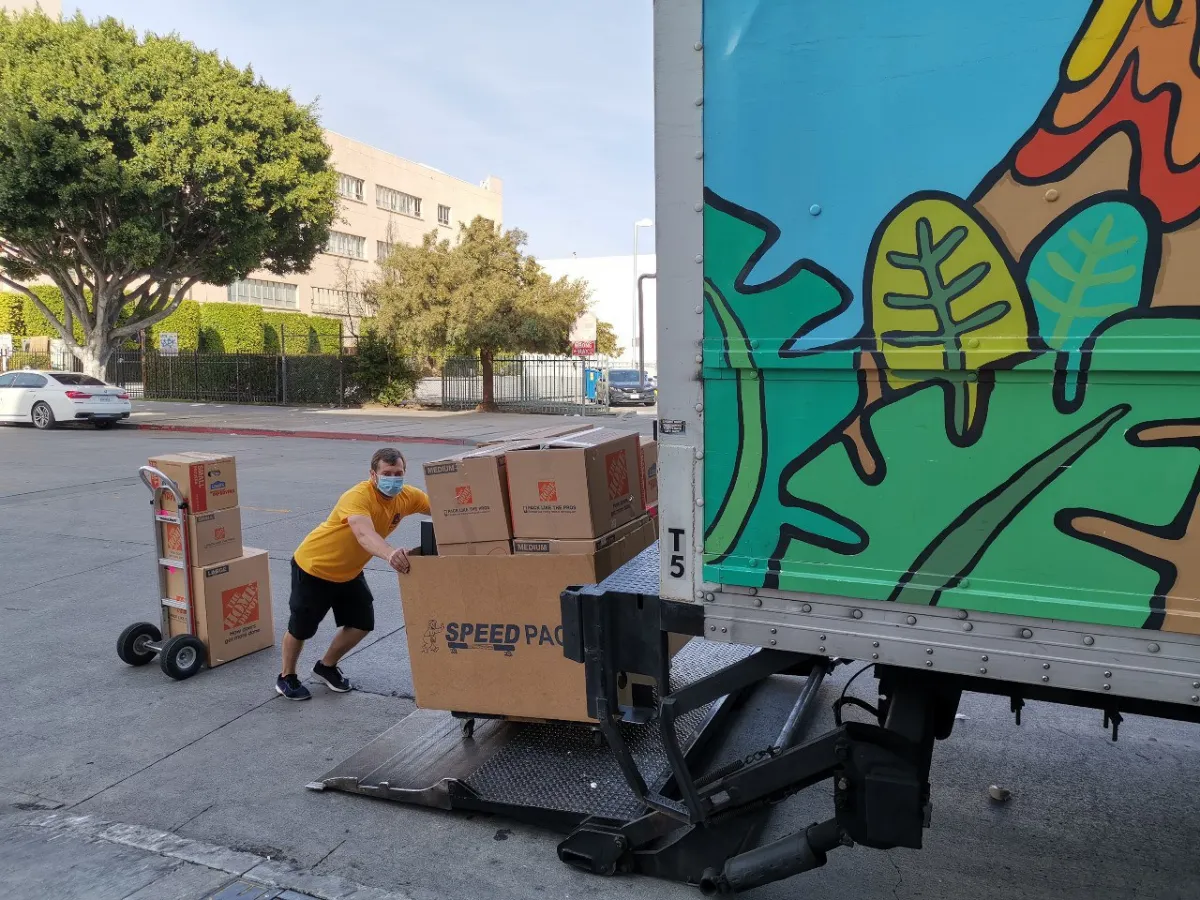 Dedicated Moving VS Combined Services (Brokers)
We are open and still here to assist you with local moving. According to the "Safer at Home" emergency order for essential activities "Trek Movers" allowed the operation to continue. Trek Movers taking all recommended safety and precautionary measures to avoid spreading the COVID-19. We constantly check for protocols, and updates from public health officials, regulatory departments and keep updating our local movers with this information. Trek Movers have been educated on the best practices for sanitation protocols.
We elevate our standards for operational daily routines and procedures of cleaning trucks, equipment, supplies, working areas. To minimize personal contacts, most of our office staff are instructed to work remotely. We provide only dedicated types of moving services for customers who need local moving services – one crew per customer at a time. The safety of our customers and employees is our number one priority.
Dedicated Long Distance Moving Services with Trek
In comparison with some other long distance movers, Trek Movers provide a "Dedicated Type" of service (dedicated truck & crew); we do not combine moves with other moving projects (one truck – one load). Dedicated delivery means having your own, exclusive truck & crew, which avoids multiple reloading stages (that is usual for "combined deliveries" when multiple subcontractors are involved and extra reloading stages increase the chance of dents, scratches, damages, missing items, long delays, etc.). With dedicated delivery, you bypass all these reloading stages because the same, dedicated crew performs all the packing, loading, unloading, and unpacking required for that one, single customer.
For the most moving projects within California and surrounding territories, we can accommodate your long distance move within two days:
packing furniture and larger items, full or partial packing for the smaller items when full packing assistance is requested (kitchen, books, personal items, artwork, and other miscellaneous items); loading the truck with extra movers to speed up the process and to handle heavier items.
delivery at the destination between 9 am-12 pm. For larger moves, when full packing service is requested for all smaller items, we do recommend the day after delivery.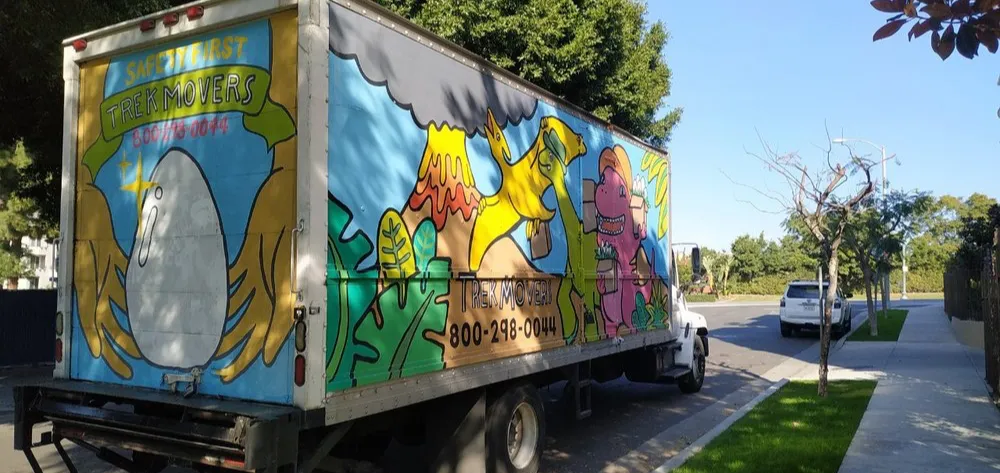 Combined Long Distance Moving Services (Handled Mostly By Brokers)
By contrast, some moving companies (mostly brokers) fail to declare that they provide only combined moves, instead (quite unethically) giving the illusion that they offer a dedicated service. With this option, you can expect multiple reloading stages and different movers/middle-companies (subcontractors) to be involved. For example:
A regular-sized truck is used for the local pick-up;
The consignment is then unloaded at a warehouse vault or transport hub;
Along the route, additional consignments from other customers are loaded/combined with your consignment, meaning some items could be lost / mixed-up, or additional "stress" could be placed on furniture (a combined truck usually stops at every major city on the way to pick up some extra jobs/drop-off other loads);
It is then reloaded into a larger, usually 18-wheel semi-truck, often being stacked from the bottom up to the ceiling in order to maximize space; this increases pressure on the bottom items, and could lead to smashed boxes, smashed fragile items, etc.
Finally reloading onto another regular-sized truck for local delivery at the destination city;
Unload / drop-off at the final destination with a different crew/company (subcontractor).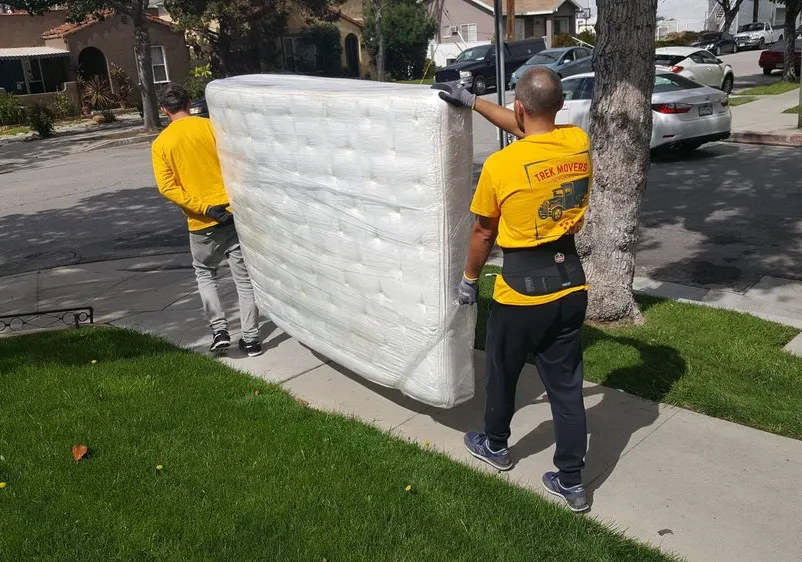 During most of these reloading stages, different crews, companies, and subcontractors are involved, meaning delivery times could vary from a few weeks up to months (some companies cannot avoid late deliveries for combined moves because of complicated logistics, especially for some destination).
We also advise checking all clauses in the contract for combined deliveries as some moving companies provide flat rates going low to win your business. In such cases, your flat rate can suddenly increase due to heavy items, extra packing, stairs / long hallways at the pick-up or destination, different amounts of cubic feet/weight on the truck, weather conditions, and so on.
Average Long Distance Movers Cost
Average flat rate for the full-service with expedited next-day delivery. Some smaller projects can be delivered within the same day with late evening arrival.
1-2 bedroom – Los Angeles to San Francisco
2,700 – 3,500+ (next day delivery)
2-3 bedroom – Los Angeles to San Francisco 3,500 – 5,000+ (next day delivery)
1-2 bedroom – Los Angeles to Las Vegas
3,500 – 4,000+ (next day delivery)
2-3 bedroom – Los Angeles to Las Vegas
4,000 – 5,500+ (next day delivery)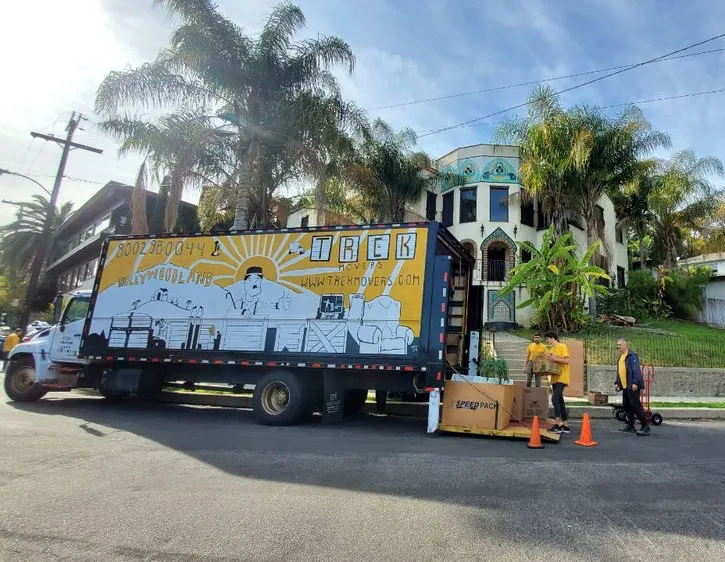 Basic Coverage Included, Insurance Options
By default, all licensed moving companies in the United States offer the same basic coverage – 60 cents per pound per damage per item. Moving companies are not insurance providers, and cannot provide insurance directly; therefore, we recommend personalized moving insurance from a third-party insurance provider for each and every move in the same way you might consider travel insurance, earthquake insurance, or auto insurance, for example. (It may already be included in your homeowners or renters insurance policy – please check with your provider). Although we take every care to protect your items, please be aware that moving is inherently risky, in that items will inevitably vibrate in the truck and minor breakages can occasionally occur. Even with diligent and careful handling, some items simply fail to withstand the normal stresses of moving.
Third-party Moving Insurance: Many customers choose to protect their move with independent moving insurance offered by third-party insurance providers, such as the following (among others):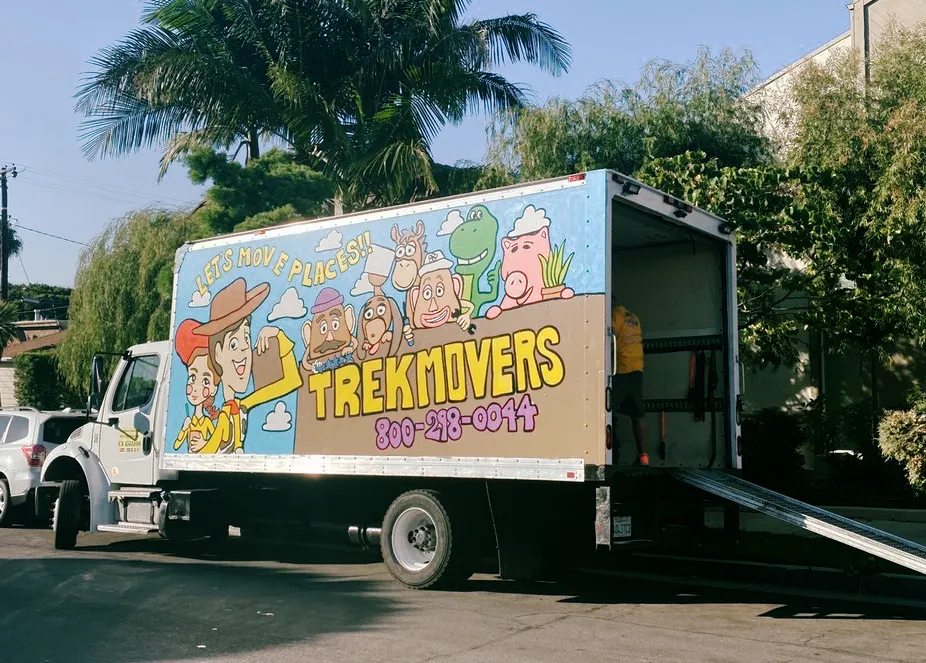 We are not affiliated with any of the examples listed above. We include them for illustration purposes only. Please feel free to research your own insurance provider independently.
High-Value Items: Items of special value such as cash, documents, jewelry are not covered by any clause within the moving contract, and are even excluded from the limited liability formula (60 cents per pound). These items should be transported separately.