Full-Service Moving Company In Irvine, California
Moving demands might arise out of the blue, triggering panic attacks throughout last-minute preparation. Even the planned movement of cargo seems to be a serious problem for the uninitiated. The moving services in Irvine will take on all the troubles and make the move as comfortable as possible. It is enough to send a request by email, call or send SMS, so that the difficulties that have arisen will be taken care of by professionals. Trek Movers proudly maintain high reputation within the State of California as a reliable, trusted partner providing high-quality transportation of any volume of cargo, cheap on time.
Check all-inclusive rates
Loading and unloading services
The price includes all loading and unloading operations. The customer does not have to spend extra money when lifting things to the desired floor. Convenient affordable service provides the customer with a minimum of hassle at low cost. Professional movers in Irvine will eliminate the need to spend their time packing personal items. They professionally, skillfully, carefully put everything into boxes, preparing for a long transportation.
SCHEDULE OF MOVEMENT
If you are planning to transport an office, family, relatives, a large volume of goods, use a proven moving company with a solid reputation. If you want to come to Orange County CA or vice versa to move to another region, well-trained specialists will help you. No delays or additional fees when serviced by Irvine professional movers. By concluding a Bill of Lading indicating the terms, packaging, loading, delivery, you can be sure that the schedule will be strictly observed.
On the road, of course, unforeseen circumstances are possible. In this case the consumer will be notified immediately, and the schedule will be adjusted. If the vehicle breaks down on the way, reloading is carried out to another truck at the expense of the company. We use only technically relevant trucks for work, therefore we guarantee safe delivery from one point to another.
PAYMENT
We accept all major credit cards and cash payment whichever customers prefer. If a customer pays by cash, then the company saves on card processing; this is a saving which we pass-onto the customer as a 5% cash discount in the interests of transparency. Irvine movers are a guarantee of reliable delivery of any volume of cargo without unnecessary trouble to any region.
The final settlement is carried out only when the obligations undertaken are fully met. Licensed California moving company must maintain active moving permit issued by "Buro of Household Goods and Service Division of Household Movers" regulated by "Department of Consumer Affairs" and "California Public Utility Commission", all cargos must be transported by monitored commercial vehicles registered with Department of Transportation and California Highway Patrol. This is the only way customer can be protected and served by the power of the law.
Take your time and make sure you choose your moving provider wisely. The customer of the service can see with what intensity the counterparties work, how prepared they are and how they deliver according to the concluded contracts. The proposed moving services in Irvine are of the highest rating. This provides brokers and carriers with excellent earnings all year round.
Compulsory Cargo Insurance
As each customer's possessions vary in value, there can be no 'blanket' contents cover when moving. In line with industry regulations, all moving companies have limited liability for damages of 60 cents per pound per damaged item (not full value or actual value) when contents are not independently insured by the customer.
Customers who intend to make a 'full value' damage claim can only do so if they have purchased individual, independent full value moving insurance from a third-party provider, in advance. Unless otherwise arranged, you will not be able to submit a full value damage claim via any moving company in the United States, as no process/policy exists to advance any such claims. Unless already covered as part of your homeowners/renters policy, we strongly encourage customers to consider independent moving insurance from a third-party insurance provider.
Moving insurance is just as important (and necessary) as auto insurance, earthquake insurance, travel insurance, renters and homeowners insurance. Without separate insurance, claims for contents damages are paid at 60 cents per pound per damaged item by default.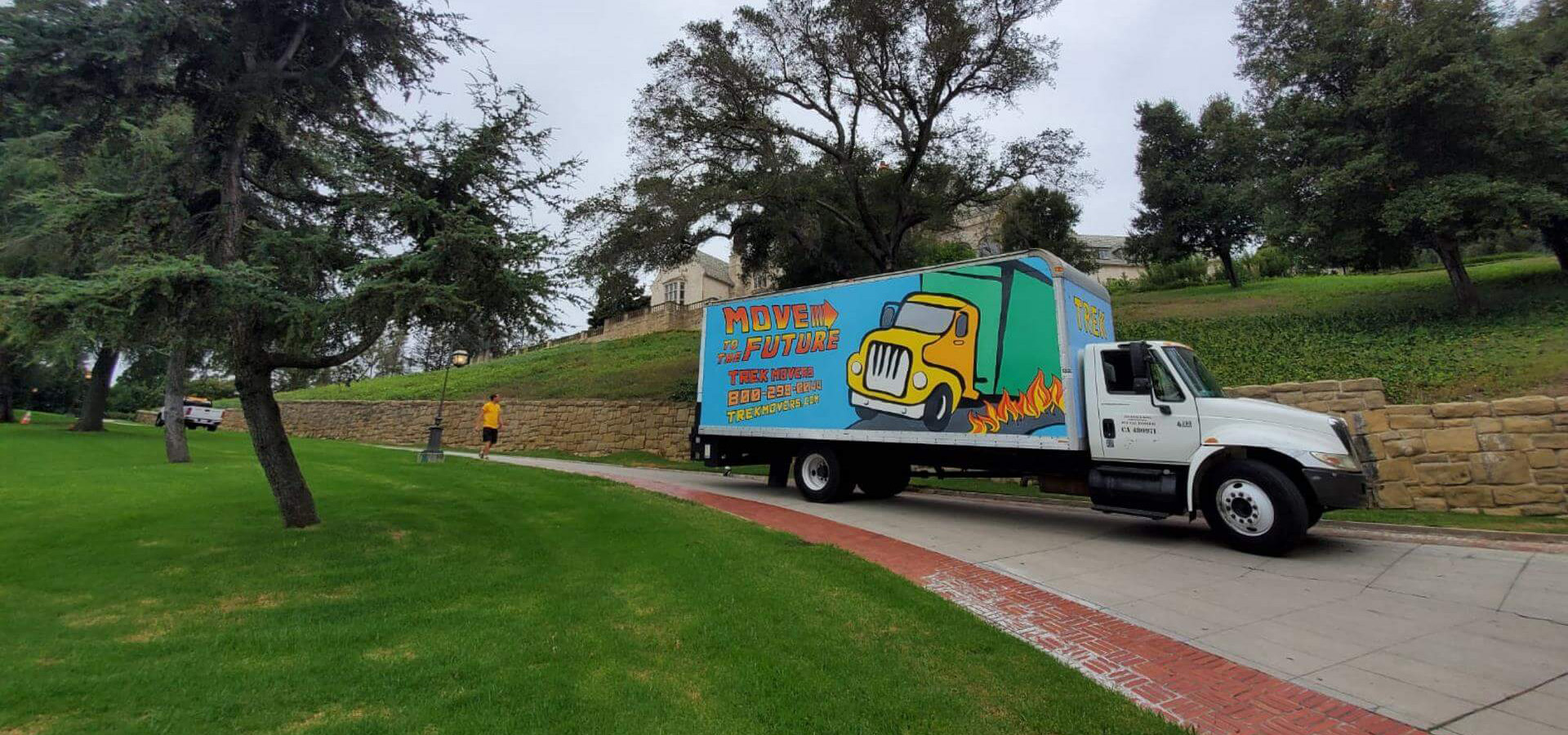 How much do movers cost in Irvine?
The average cost of movers per hour (full-service moves) is as follows:
| | | |
| --- | --- | --- |
| Number of movers | Cost per Hour (Cash Rate) | Cost per Hour (Credit rate) |
| 2 Movers & Truck (Studio, 1 Bedroom) | $120 | $140 |
| 3 Movers & Truck (2-3 Bedrooms) | $160 | $180 |
| 4 Movers and Truck (House, Office) | $200 | $220 |
Two movers and one truck at an average cost of modest price per hour.
The price includes extra mileage and gas mileage for additional miles.
Packing tape and stretch film without restrictions in any quantity for quality packaging.
When calculating the cache, the discount is up to five percent, because the company saves on commissions for processing the card.
No hidden or additional fees. Settlements strictly under the Bill of Lading.
The company itself pays for overtime, insurance for employees, the customer does not participate in this.
Liability insurance is provided by the company.
We provide free wardrobes for convenient placement of clothes, boxes for TVs and other household appliances.
What to Expect Moving to Irvine, CA?
If you ponder over moving to Irvine, CA, you have probably heard about its unofficial status of the "happiest city". Known for its reputation as the best city in Orange County to live in, Irvine fully deserves all the compliments. The fantastic climate, excellent educational institutions, almost endless recreational activities, top-notch entertainment, and dining places mentioned in the Michelin Guide are among the major benefits of living in Irvine.
It is an open secret that there is always a blot on the landscape. Leaping ahead, the high quality of life in Irvine is quite costly. But before hiring a moving company (Irvine, CA), let's take major aspects step by step.
Irvine is in California that is famous for its gorgeous beaches, theaters and museums, extensive job market, and fantastic recreational opportunities. Despite many similarities with other cities in Orange County, Irvine stands out with its thought-over infrastructure, low crime rates, well-paid jobs, low unemployment rates, and excellent education. Sounds like an urban paradise for those who earn enough to cover living expenses.
Urban lifestyle and high-paying employers in multiple industries blend seamlessly with natural parks, modern outdoor facilities, and bike trails. You shouldn't be surprised to observe people riding bikes along green belts connecting office blocks.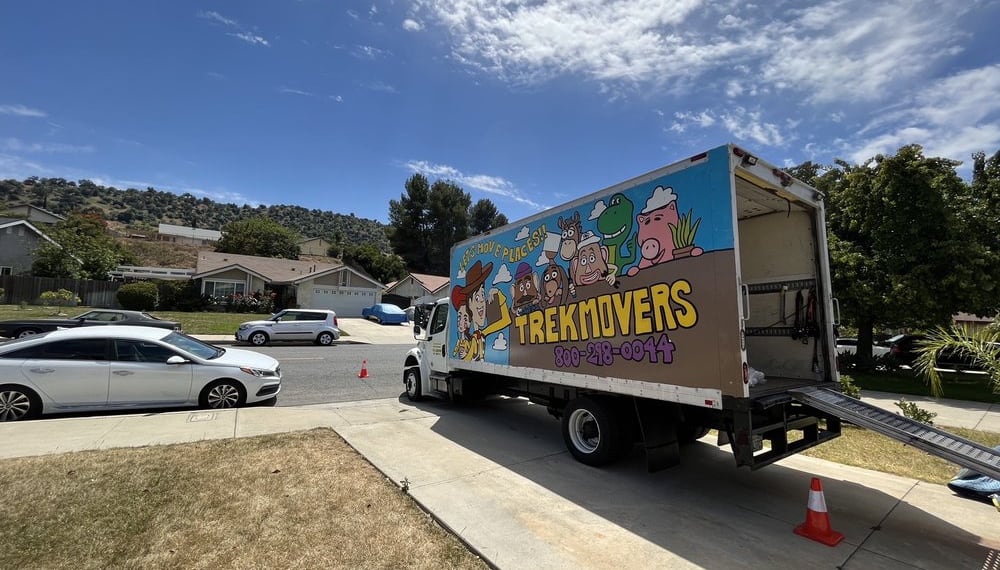 Is Irvine CA a good place to live?
Probably, you've googled "What should I know before moving to Irvine?" multiple times but still cannot figure out the spirit of the city. Before moving to Irvine, CA, you'd better get ready for all aspects of living in this Californian city, such as environment, infrastructure, crime rates, education, cost of living, and job market.
ENVIROMENT
The Mediterranean climate means mild cool winters and hot dry summers. The temperature in winter ranges from 45°F to 65°F, while summer temperatures are usually between 60 and 88°F. Quite often families choose moving to Irvine, CA, due to its fantastic climate and proximity to the best California beaches.
Environmentalists usually highlight that Irvine allows living car-free: the well-thought public transportation system includes a bus network and a rail system that connects the city to Los Angeles, San Diego, and San Bernardino. If you cannot live without a car, highways connect Irvine with Northern California and coastal cities.
But the best part is the bicycle-friendly environment. You can get almost everywhere around the city by bike.
Focus on the environment is everywhere: Green initiatives are promoted on the municipal level and supported by residents.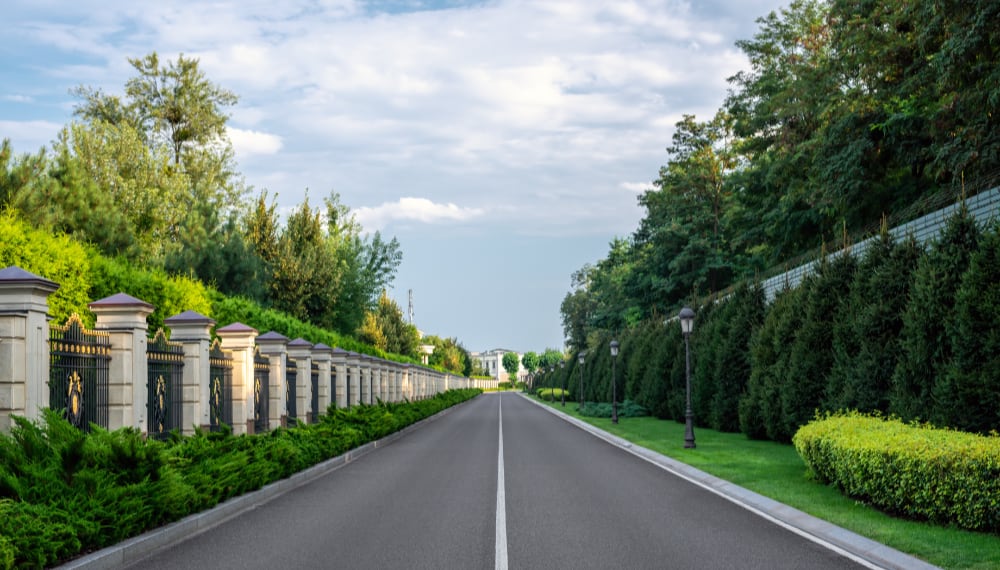 INFRASTRUCTURE
As a master-planned city Irvine can be proud of its smart infrastructure:
The road system is planned in a way that major traffic passes around neighborhoods keeping living areas quiet and safe. Biking trails, iShuttle, and Metrolink services are reasoned to ease the traffic. Besides, traffic lights equipped with sensors and digital cameras are synchronized to reduce the time of waiting at road intersections.
Stable water supply and recycled water for landscaping.
Irvine is one of the first cities in the US with hybrid-electric commercial buildings. Tesla accumulators ensure power-saving mode.
Innovative technologies deployed to ensure a comfortable life for residents are uniquely combined with abundant natural parks, including San Joaquin Wildlife Sanctuary, and tree alleys.
Irvine is stylish: William Pereira, an architect, has planned the city as unique townships designed in different architectural styles. If you decide on moving to Irvine, California, you can choose a neighborhood to your taste and mindset.
EDUCATION
Moving to Irvine, California, with kids, you shouldn't be worried about education — it is ranked 7 in the list of the most educated cities. The Unified School District of Irvine includes several high schools mentioned in the list of the best high schools across the US. Over 90% of students graduating from Irvine schools attend colleges.
Add here opportunities offered by California Southern University and the University of California Irvine. Graduates often choose to stay in Irvine because the diversified job market offers various career opportunities for further professional growth.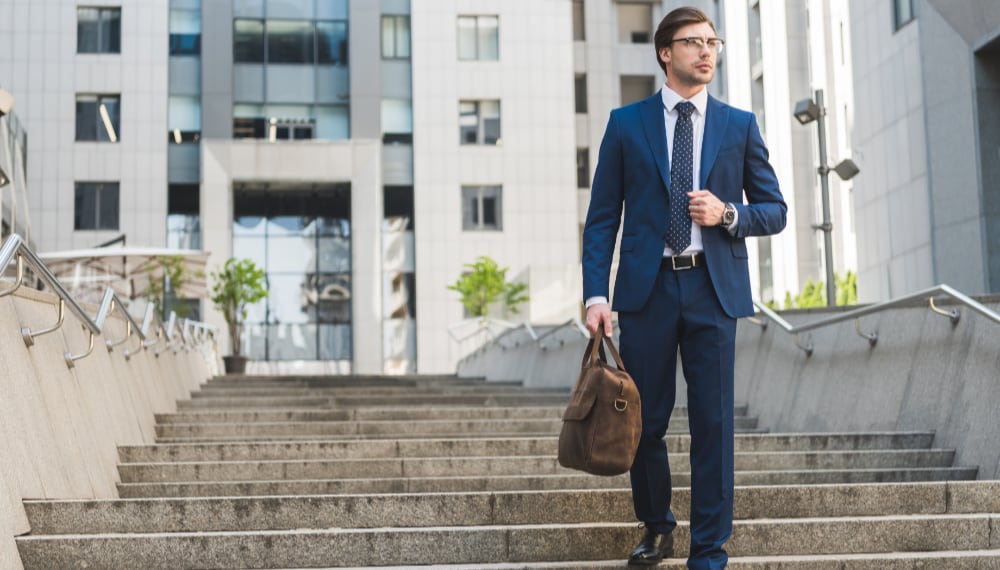 JOB MARKET
Irvine attracts many specialists from across the country — many international and national corporations have their offices in Irvine attracted by the strong and fast-developing economy of the city. The Business District alone hosts over 4,500 companies. Healthcare, financial services, and technology are considered the most developed sectors of Irvine's economy.
Keeping in mind the high living costs in California, you'd better get a job prior to moving to Irvine, CA. In fact, getting a good job shouldn't be a problem as many recognized brands open new offices and hire personnel. Kaiser Permanente, Walt Disney Company, UC Irvine, and SpaceX are among the most well-known employers.
The most recent research shows that the average salary is $85,000 and the average household income is $105k, which is notably higher than the national average of $68k.
FAMILY-FRIENDLY CITY
Irvine is an ideal place to live with a family — one of the safest cities in the US with highly reputable educational institutions.
Kids can attend excellent schools and enjoy diverse recreational activities, from hiking and biking to sporting clubs and golf courses.
CRIME RATES
One of the advantages of moving to Irvine, CA, is its safety. The crime rate is low not only for California but compared to the national average as well — the rate for violent crimes is 83% lower than the average in the US. The same situation is with property crimes: the rate in Irvine is 38% below the national average.
Is Irvine, CA, safe? Irvine has been recognized as one of the safest cities and the winner of the "Safest City in America" award for 15 years in a row. The award is based on statistics from FBI crime reports.
The crime rate in Irvine is lower than in other cities across California and the US:
The robbery rate is 22.6 per 100,000 residents compared to the national average of 135.5.

The rate of motor vehicle theft is 55.7 compared to the national average of 284.
The safety is easily explained by some demographic characteristics of Irvine residents. Generally, costs of living are pretty high, so to cover expenses you need to have a household income well above the national average. The Irvine community is well-educated and wealthy. Besides, reputable universities yearly launch highly qualified specialists, many of which are directly recruited in Orange County.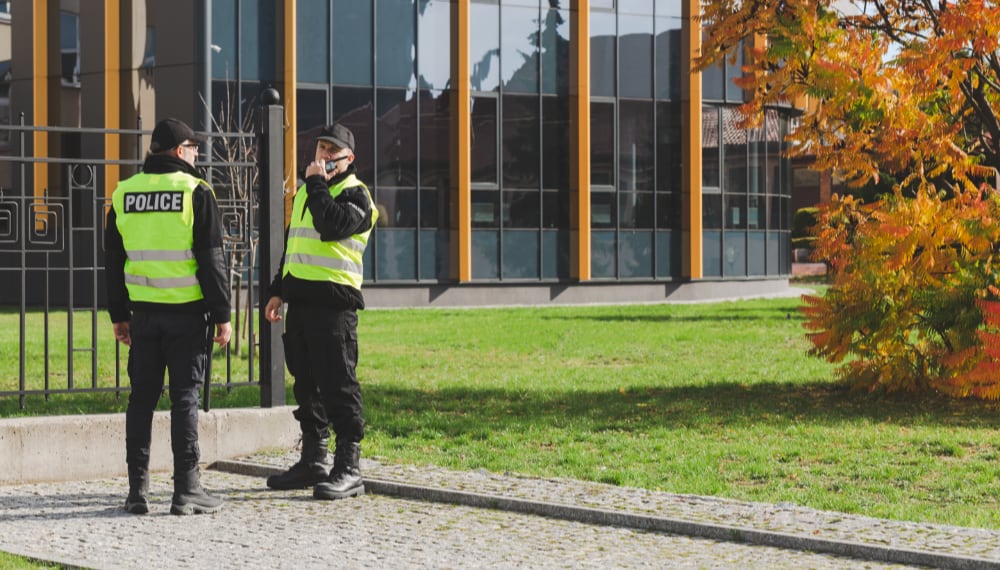 Is Irvine CA expensive to live in?
Cost of living is one of the key aspects to consider while moving to Irvine, California. The average rent for a one-bedroom apartment is $2,435 or $1,974 in a low season. The median home price is $922, 000, which explains the rather low homeownership of 46% compared to 64%, the average across the country.
In fact, real estate prices vary significantly: the median home price in Oak Creek, one of the most affordable neighborhoods, is $605,000, while house prices in Laguna Altura, a new and prestigious neighborhood, are between $1 and $2 million.
Moving to Irvine, California, you should prepare not only a pot of money for a house but get ready for high costs of living that are 50% higher than the national average.
Moving to Irvine, California, you should prepare not only a pot of money for a house but get ready for high costs of living that are 50% higher than the national average.
WHO IS MOVING TO IRVINE, CA?
With a population of 287,387(as of 2022), Irvine is one of the three largest cities in Orange County. Being a part of the Los Angeles metropolitan area, Irvin hosts various ethnic groups. The average age of Irvin's residents is 34. The majority of Irvine's population has higher education degrees (around 70%). Demographics might be the reason for the safety and economic growth of the city.
Wandering around Irvine, you can meet celebrities like Lindsey Davenport, a tennis player, or  Dita Von Teese, a dancer. By the way, in the film Transformers you can easily recognize some of Irvine's locations.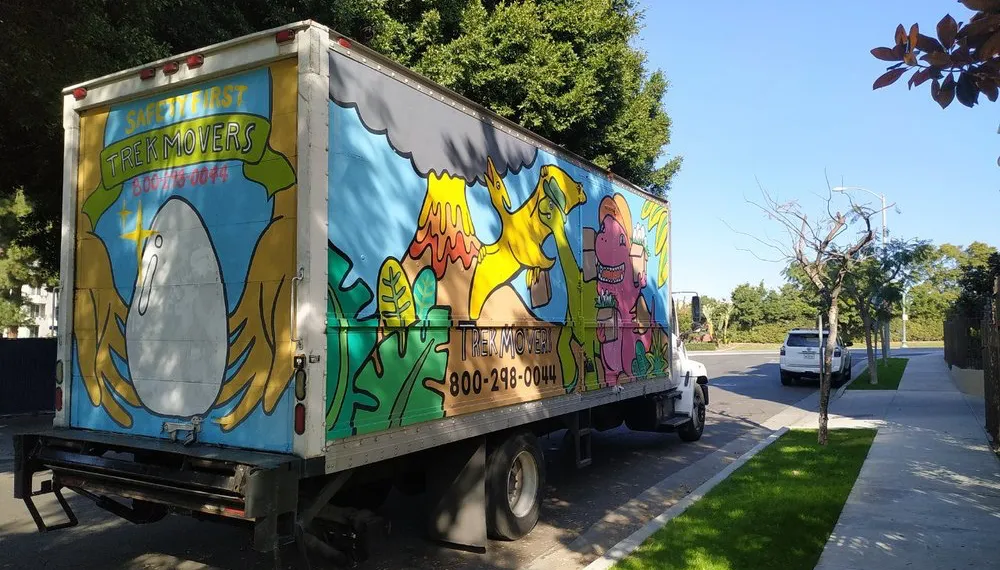 Frequently Asked Questions
WHERE'S IRVINE, CALIFORNIA?
Irvine is a city in Orange County, southern California. It borders Santa Ana to the northwest, Costa Mesa to the west, Laguna Woods and Laguna Hills to the southeast, and Newport Beach to the southwest. Irvine is 40 miles from Los Angeles to the southeast.
IS IRVINE A GOOD PLACE TO LIVE?
Irvine is a family-friendly city with great jobs, education, and recreational opportunities. The city offers countless cafes and restaurants, shopping malls, and outdoor markets. Moving to Irvine, you will never feel bored with many natural parks, hiking and biking paths, outdoor sports facilities, and entertainment spots and events available all year round.  
WHAT TO DO IN IRVINE, CA?
Being a safe and family-friendly city, Irvine has all the facilities to keep you both relaxed and entertained. Moving to Irvine, give a visit to:
HOW FAR IS IRVINE FROM THE BEACH?
Irvine is just a 20-minutes drive from Newport Beach, which is around 12 miles by the CA 55 route to the southwest. If you consider moving to Irvine, you get all the advantages of the urban lifestyle in the large Californian city along with the gorgeous sandy beaches available in proximity.     
DOES IRVINE HAVE AN AIRPORT?
The nearest airport to Irvine is Santa Ana Airport (SNA), also known as the John Wayne Airport, which is around 3 miles from Irvine. Airports nearby Irvine:
Professional Office, Local and Long Distance Movers in Irvine
So you're excited to relocate to a new home in Irvine soon? It's essential to find professional movers and packers in Irvine. Trek Movers is an experienced Irvine moving company that has provided customers with reliable, high-quality services since 2007.
OFFICE MOVERS
Commercial moving is our specialty. Advanced office movers in Irvine will help you to pack and relocate all kinds of office equipment, including large pieces of furniture, electronics, and delicate stuff. All-inclusive relocation includes packing services (we provide all supplies), transportation, and unpacking. Professional movers in Irvine have access to moving supplies and equipment needed. So you can focus on your business, not on moving-related challenges during the relocation.
HOME MOVERS
As residential Irvine movers, we handle stress-free house and apartment moves to, from, and within Irvine with care and ease. Whether items you need to deliver (such as heavy furniture, appliances, piano, antique, or whatever), our squad pays strong attention to the safety of your belongings and does everything possible to protect them from any damage during transportation. All-size residential moves are welcome.
LONG DISTANCE MOVERS
Long-distance moving makes you face a lot of challenges. Stressful packing, assembling, loading, and fear of damaging furniture, are almost inevitable while relocating. Plus, long-distance moving is usually quite expensive, so you have to think about your budget and prepare a proper plan. By hiring experienced Irvine movers, you can rid yourself of all the issues, since professional moving companies deal with any challenges with ease. If you're looking for long-distance movers Irvine, Trek Movers is the best solution for any needs and budget.
LOCAL MOVERS
What do professional local moving services look like? The best movers in Irvine always provide excellent customer service, on-time scheduling, quality supplies, and professional equipment. And besides, local relocating within the county with high-skilled movers in Irvine is more cost-effective than DIY relocation. Our local movers Irvine will provide you with all-inclusive services and handle everything from A to Z.
The Irvine moving company you can trust!
Why Trek Movers is the best moving company in Irvine
Still looking for reliable commercial and home movers Irvine CA with reasonable prices? Trek Movers won't let you overpay! We really love what we do, and there are some short reasons why customers call us the best movers in Irvine.
Quick and easy scheduling and booking process.
Regularly serviced professional gear and vehicles.
The friendly, highly-trained staff cares a lot about your goods and their safety.
The licensed and insured moving company from California you can count on.
Best pricing for businesses and individuals with fixed rates per hour.
We accept different forms of payment, including cash and credit cards.
Contact us to get a free quote or book your move to Irvine, CA, supported by the Trek Movers team.
If you decided to move to Irvine below, we have indicated some helpful resources: