The best movers in Costa Mesa
Moving home stuff or office equipment yourself can be challenging. TrekMovers guarantees qualified assistance when moving large volumes of cargo for various purposes. Professional movers will pack, load, deliver, unload, set up your things in a new place. Well-trained staff has the necessary practical experience to easily cope with any task. It doesn't matter what volume or area of the transported cargo is, each item is carefully packed and will be delivered to a new place in full safety.
Check all-inclusive rates
Transportation and reservation of movers in Costa Mesa CA
It is enough to check the reviews to make sure the dispatcher is highly professional. An order is placed remotely – you do not need to spend time traveling to an office or meeting with a manager. It is enough to send an SMS or e-mail message so that the moving company in Costa Mesa CA has started work. When filling out the application form, be sure to clearly write the surname, first name. Give two phone numbers for round-the-clock communication. Indicate the place and time of loading, as well as the estimated volume, list of goods to be packaged, transported.
If unforeseen circumstances arise and you cannot make the transfer at the indicated time, simply inform the dispatcher of a newer loading time. This will not lead to higher prices or fines. Cheap movers in Costa Mesa CA will accurately fulfill their obligations, help move from one area to another or from city to city. The moving company will take care of overtime payments, liability insurance, provide an unlimited number of stretch tapes, cardboard boxes for packaging.
PACKING, LOADING
At the indicated time a trailer and two loaders will be waiting for you. They carefully pack, make sure to check the performance of the equipment. Refrigerators, televisions, computers are packed in cardboard boxes, clothes are placed in special cabinets so that they do not wrinkle when moving. Works of art, household trifles, dishes are packed with special care. Each box is signed.
Costa Mesa has movers who are well versed in their field. All furniture is covered with a special film to protect the polishing of the facades from scratches or scuffs. When loading furniture items, each cabinet is attached to the side of the trailer with a wide sling so that, when braking and cornering, they stand firmly in place. After completing the packaging and loading the car an SMS or e-mail message is sent to the owner. Then he can transfer half the amount due.
INSURANCE
Costa Mesa's moving company is fully responsible for the cargo when moving. The dispatcher will assume all expenses for overtime, delays, vehicle breakdowns or overload. The customer only draws up an insurance policy. No additional payments in excess of those specified in the Bill of Lading. The company monitors the reputation – for the entire time there is not a single negative review – and transports any volumes of cargo observing all the wishes of customers.
UNLOADING, FINAL SETTLEMENT
Using a special mobile application, the customer always knows where his things are located by controlling the movement of the truck along the route. In 30-40 minutes before arrival at the indicated unloading place the owner will be sent an SMS or e-mail message so that he can meet the cargo. Each box with things, furniture, household appliances is raised to the desired floor, put in the specified place. Household appliances must be checked. After completion of the work the owner makes a full calculation. Cash will help reduce costs by five percent since there is no need to pay the bank for card servicing.

Pros and Cons of Living in Costa Mesa, California
When you consider moving to Costa Mesa California, you are interested in all aspects of life in this city. Relocation is always a grand decision, so there are no minor details — climate, employment, cost of living, education, and commuting are important factors determining the quality of life.
IS COSTA MESA A GOOD PLACE TO LIVE?
Probably, you've never studied the California map in detail and got confused when you heard about Costa Mesa. Where is Costa Mesa, CA? This is a middle-sized city in Orange County, California. Located in southern California, only 40 miles southeast of Los Angeles, north of Newport Beach, and south of Santa Ana, the city has unlimited options for outdoor activities and recreation.
Only 1.5 miles from the Pacific Ocean, Costa Mesa has something for everyone — the lifestyle is an urban-suburban with a variety of restaurants, cafes, sports facilities, and green parks.
If you are moving to Costa Mesa, CA, with your family, one of the first questions that pop up in your mind is "Is Costa Mesa a safe place to live?" Crime rates can be considered moderate in Costa Mesa — lower than in other urban areas, but higher than in some other cities. The violent crime rate is 22.4, which is lower than the national average (22.7) and California average (25.2).
Moving to Costa Mesa, CA, you should be ready that life in the city is car-dependent. Traffic is not as congested as in Los Angeles, but it is still not great. As for public transportation, the scores aren't perfect as well: the average commuting time is around 25 min.
Families with kids shouldn't be worried about education: Newport-Mesa Unified School District has an A-rating. Post-secondary education options include Orange Coast College, Pacific College, Vanguard University of Southern California, and other reputable colleges.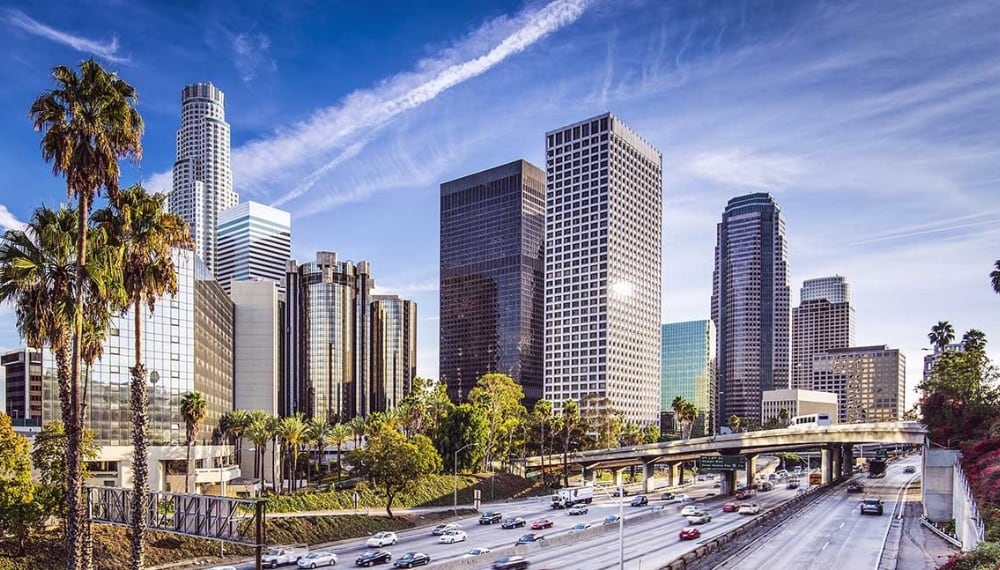 Cost of Living in Costa Mesa, California
It is an open secret that life in California is expensive.  Moving to Costa Mesa, CA you are pretty aware of the higher cost of living. Yes, it is not a cheap place to live but compared to other California cities, for example, nearby Newport Beach, Life in Costa Mesa is affordable. But let numbers speak:
The median home value is $749,400 compared to the national average of $217,500.
The median rent in Costa Mesa is $1, 857 compared to the national average of $1,062.
The median household income is $84,138 compared to the national average of $62.843.
The average income is $33,342 per year compared to the US average of $28,555.
The median household income is $78,514.
In fact, housing prices vary significantly and depend on the neighborhood. Some areas are quite affordable, for example, College park Collection and WestSide Costa Mesa. The median home price in these neighborhoods is about $775,500.
The best neighborhoods in Costa Mesa in terms of safety, education, and recreational activities are Central Costa Mesa, Mesa del Mar, Mesa Verde, and Eastside Costa Mesa. However, the average home price is around $1 million, which pays off with eye-pleasing park views, sunshine, and recreational facilities located nearby.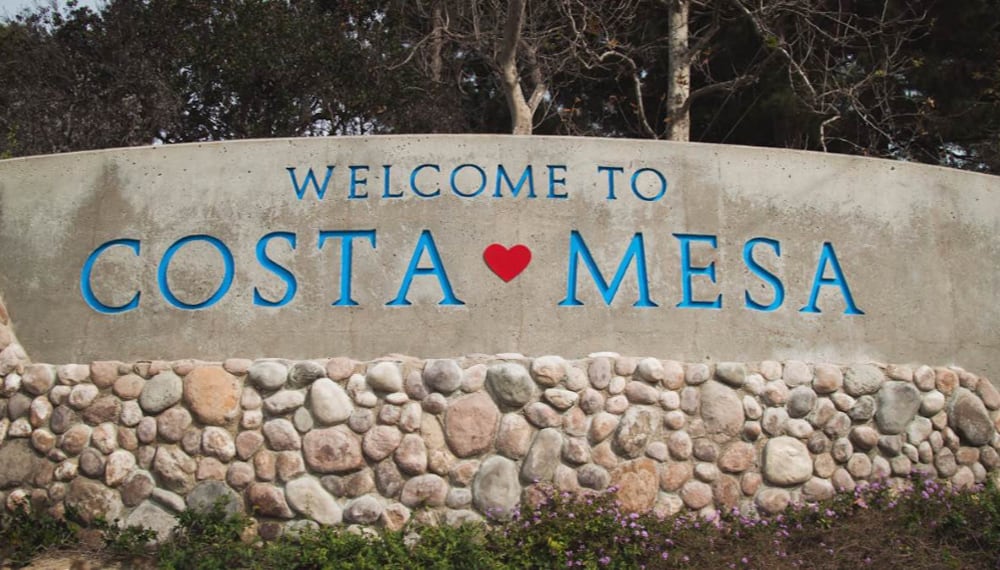 Who Lives in Costa Mesa?
With a population of 112 106 people, Costa Mesa is densely inhabited. According to the recent data provided by the US Census and American Community Survey, the median age is 35 years old, with male residents — 50.4% and females — 49.6%.
The key industries in the local job market are sales and management, business and administrative operations, education, entertainment and media, and the food industry.
Costa Mesa's major employers include:
Costa Mesa Schools
County of Costa Mesa
University of California— Irvine
Walmart Inc.
D & G, Dolce  & Gabbana
Kaiser Permanente
St. Joseph Health
Target Group
Add here such companies as Emulex, Vans, Toyota Racing Development, IBM, Hurley, Ceradyne, and many others headquartered in Costa Mesa. In recent years, the job market has been continuously growing. Most college graduates reside and begin their careers in Costa Mesa.
The unemployment rating in Costa Mesa is 2.6% compared to the national average of 3.9%. According to Best Places, the local future job growth is predicted at 32.4%.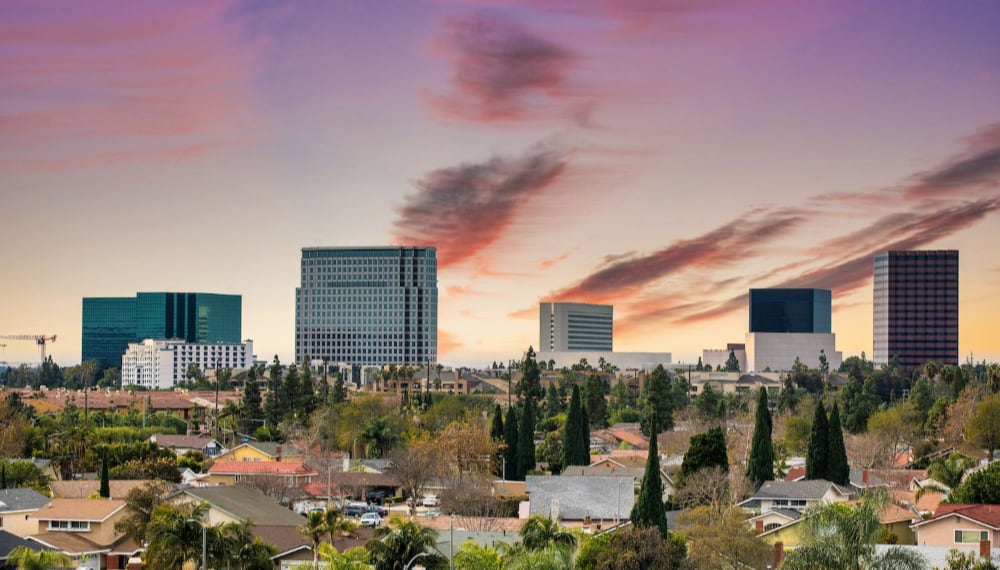 Pros of Living in Costa Mesa, California
 Awesome climate. Mild climate all year round is loved by everyone.
 Proximity to the coastline. The greatest California beaches, Newport Beach and Huntington Beach, are located nearby.
Comfortable location. The larger cities, including Los Angeles, Santa Ana, and Irvine, are a short drive from Costa Mesa.
Affordable cost of living compared to other cities in California.
The livability score of Costa Mesa is above the national average and includes the overall estimation of multiple factors, such as job market, education, transportation, cost of living, education, and residents' satisfaction.
CONS OF LIVING IN COSTA MESA
Housing prices are high compared to the national average.
High population density.
High property crime rates. While the violent crime rate is lower than the national average, the property crime rate is 52 compared to California's average of 37.1.
Higher cost of living than the national average.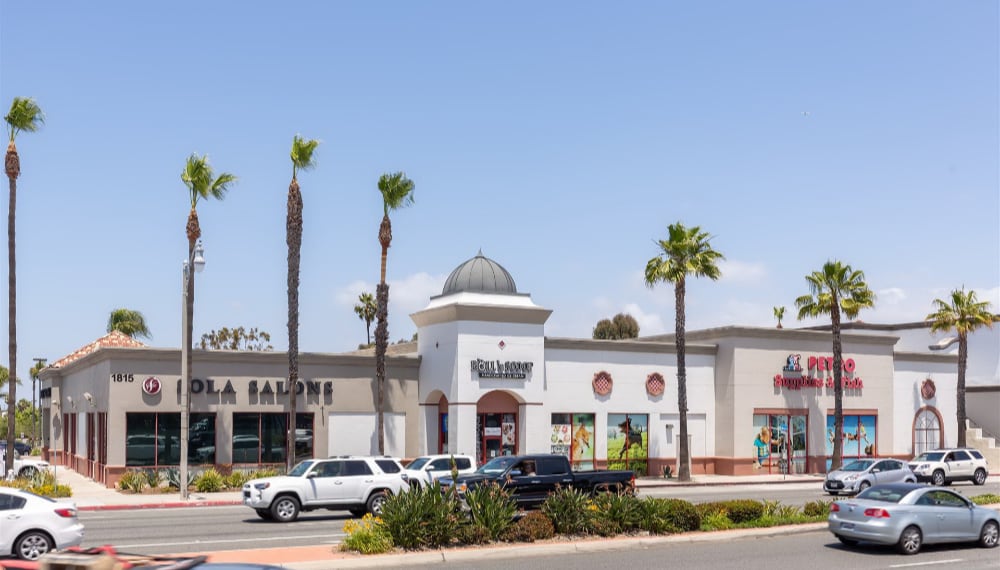 What to Do in Costa Mesa?
When you consider moving to Costa Mesa, you know you will be living near the ocean coastline with fantastic beaches. In fact, Costa Mesa offers much more than sunbathing. Hikers, joggers, gourmets, and art aficionados will find various options to spend their leisure time.
Costa Mesa has awesome natural parks, including Talbert regional park, TeWinkle Park (with tennis courts, basketball, and BBQ zones), and Fairview Park (a perfect destination for walking, hiking, biking, and horse riding).
The annual Orange County Fair attracts visitors from all over the state, and Segerstrom Center for the Arts is a world-known destination for art lovers.
South Coast Plaza, the largest commercial center, is famous for its architecture. The center offers more than 270 stores and makes over $1 billion in revenue.
Ask anyone who lived or visited Costa Mesa "Is Costa Mesa nice?" No doubt, you will hear what a great time people had in Costa Mesa. The city offers numerous recreational activities, well-paid jobs, and a mild Californian climate for those moving to Costa Mesa.
Professional Office, Local and Long Distance Movers in Costa Mesa
So you're excited to relocate to a new home in Costa Mesa soon? It's essential to find professional movers and packers Costa Mesa offers you a wide variety. Trek Movers is an experienced Costa Mesa moving company that has provided customers with reliable, high-quality services since 2007.
COMMERCIAL MOVING
Commercial moving is our specialty. Advanced office movers in Costa Mesa will help you to pack and relocate all kinds of office equipment, including large pieces of furniture, electronics, and delicate stuff. All-inclusive relocation includes packing services (we provide all supplies), transportation, and unpacking in a new office space. Professional movers in Costa Mesa have access to moving supplies and equipment needed. So you can focus on your business, not on moving-related challenges during the relocation.
HOME MOVERS
As residential Manhattan Beach movers, we handle stress-free house and apartment moves to, from, and within Costa Mesa with care and ease. Whether items you need to deliver (such as heavy furniture, appliances, piano, antique, or whatever), our squad pays strong attention to the safety of your belongings and does everything possible to protect them from any damage during transportation. All-size residential moves are welcome.
LONG-DISTANCE MOVING
Long-distance moving makes you face a lot of challenges. Stressful packing, unloading, fear of damaging furniture, and assembling are almost inevitable while relocating. Plus, long-distance moving is usually quite expensive, so you have to think about your budget and prepare a proper plan. By hiring experienced Costa Mesa movers, you can rid yourself of all the issues since professional moving companies deal with any challenges with ease. If you're looking for long-distance movers Costa Mesa, Trek Movers is the best solution for any needs and budget.
LOCAL MOVERS
What do professional local moving services look like? The best movers in Costa Mesa always provide excellent customer service, on-time scheduling, quality supplies, and professional equipment. And besides, local relocating within the county with high-skilled movers in Costa Mesa is more cost-effective than DIY relocation. Our local movers Costa Mesa will provide you with all-inclusive services and handle everything from A to Z.
Resources
Contact us
2500 Merrimac Way, Costa Mesa, CA 92626, United States
Monday - Saturday
8:00am - 8:00pm
Pacific Time

Saturday
8:00am - 8:00pm
Pacific Time