Trusted and reliable San Diego movers
The services of moving companies are in high demand. The standard package of services provided by San Diego movers includes:
virtual visit  with a subsequent assessment of the volume of work to be completed and providing an estimate

setting the date and time of work
packaging, loading, and transit of items with the provision of the necessary packaging materials
The professional movers are engaged in packing, loading, transportation with special vehicles, unpacking, and storage. Experienced movers in San Diego also take responsibility for unpacking and cleaning up packaging waste.
In fact, moving is a voluminous and sometimes challenging work, which should be entrusted to TrekMovers specialists. Our employees will qualitatively fulfill the mission of a turnkey move in the shortest possible time, whether it is a bulky load of overall furniture with household utensils or documentation with office equipment.
Check all-inclusive rates
TrekMovers - San Diego moving company
TrekMovers is a leader in the moving services market. Our purpose is to provide quality service in local and long-distance moving.
The company's employees have solid experience in organizing relocations of any complexity and constantly undergo appropriate training to improve their skills. The San Diego movers team is always ready to show professionalism in solving any issues during the moving process. You set a task – we solve it.
Moving to San Diego?
The sunny city of San Diego is one of the best resorts on the Pacific coast, and some even consider it the best city in the country. The infrastructure is well developed here, which is an important component of a comfortable life. The city center is a mixture of traditional buildings with futuristic Art Nouveau buildings, which gives it a unique flavor. In addition, there are many fine restaurants, high-end boutiques, and fantastic amusement parks in San Diego. Life here is so calm and slow-paced that the doors are not even locked in many houses.
The houses are most in-demand not only in the city but also in its suburbs. It is worth noting that analysts predict a sharp rise in prices in the future, so now, purchasing any local property and moving to San Diego can be an excellent investment.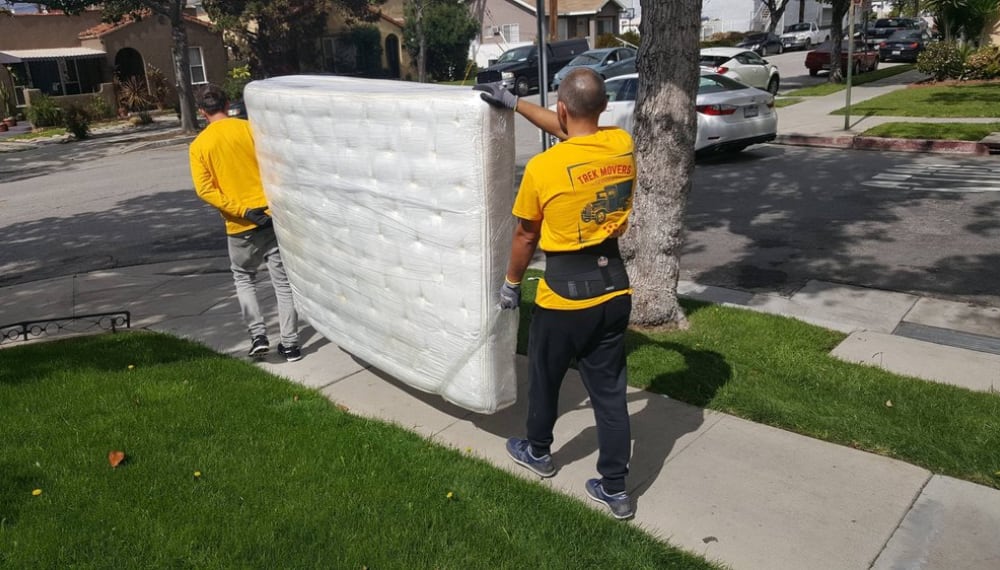 Cost of Living in San Diego, CA
San Diego is one of the most expensive cities in the world to live in, according to data from livingcost.org. The average cost of living in San Diego is $2797, which puts it in the top 0.6% of the most expensive cities globally. This high cost of living is largely driven by the city's high housing costs. The median after-tax salary in San Diego is $5969, which only covers living expenses for 2.1 months. As a result, many residents are forced to stretch their budgets thin just to make ends meet. Despite these challenges, San Diego remains a highly desirable place to live due to its beautiful weather and picturesque setting.
Cost of living
One person
Family of 4
Total with rent
$2797
$6223
Without rent
$931
$3031
Rent & Utilities
$1866
$3192
Food
$596
$1550
Transport
$176
$467
Monthly salary after tax
$5969
Quality of life
91
 Population
1.39M
Movers and Packers San Diego
Our favorite thing about relocating with a moving company is how smooth the whole process is. As the professional mover San Diego, Trek Movers does a majority of the organizing and logistics. So you always ensure everything goes right at every step. Because our team members clearly realize what is required to relocate to or within the San Diego area, we can easily anticipate the type of packing supplies, gear, and vehicles you will need for your specific move. We'll pack and load up your belongings carefully using proper equipment and covers to protect furniture, doors, and floors in the house.
We'll also pack and mark all your stuff in the right way to protect it during transportation (and it will help avoid frustration when you're preparing to move into a new apartment or office space). Even delicate items stay safe since we use a diversity of packing materials and right-sized boxes while packing.
Moving services in San Diego
So you're excited to relocate to a new home in San Diego soon? It's essential to find professional San Diego movers and packers  offers you a wide variety. Trek Movers is an experienced San Diego moving company that has provided customers with reliable, high-quality services since 2007.
San Diego Office Movers
Commercial moving is our specialty. Advanced office movers in San Diego will help you to pack and relocate all kinds of office equipment, including large pieces of furniture, electronics, and delicate stuff. All-inclusive relocation includes packing services (we provide all supplies), transportation, and unpacking in a new office space. Professional movers in San Diego have access to moving supplies and equipment needed. So you can focus on your business, not on moving-related challenges during the relocation.
Apartment Movers San Diego
As residential San Diego movers, we handle stress-free house and apartment moves to, from, and within San Diego with care and ease. Whether items you need to deliver (such as heavy furniture, appliances, piano, antique, or whatever), our squad pays strong attention to the safety of your belongings and does everything possible to protect them from any damage during transportation. All-size residential moves are welcome.
Long Distance Movers San Diego
Long-distance moving makes you face a lot of challenges. Stressful packing, unloading, fear of damaging furniture, and assembling are almost inevitable while relocating. Plus, long-distance movingis usually quite expensive, so you have to think about your budget and prepare a proper plan. By hiring experienced San Diego movers, you can rid yourself of all the issues since professional moving companies deal with any challenges with ease. If you're looking for long-distance movers San Diego, Trek Movers is the best solution for any needs and budget.
Local Movers in San Diego CA
What do professional local moving services look like? The best movers in San Diego always provide excellent customer service, on-time scheduling, quality supplies, and professional equipment. And besides, local relocating within the county with high-skilled movers in San Diego is more cost-effective than DIY relocation. Our local movers San Diego will provide you with all-inclusive services and handle everything from A to Z.
How to choose a moving company?
Do you need to relocate? Movers in San Diego can easily handle this task. However, how to choose a reliable company? What should you pay attention to when choosing?
First, you need to determine the approximate distance between the old and the new place. It is necessary to decide on the required scope and time of work. When choosing a San Diego moving company, you should also consider the professionalism and certification of employees so that your items are transported competently and professionally.
It is also worth paying attention to the cost of moving services. It is not recommended to choose a low price level company since it will most likely have low-skilled workers.
TrekMovers San Diego moving company has been doing a professional moving service for many years. We do not just provide the client with trucks to pack your property and workers who will help you move it all. Before transporting the household items from the initial location our estimator will complete the virtual assessment of the place to analyze the situation and plan the relocation competently and efficiently. Therefore, you can be sure that our packers and movers in San Diego will act according to pre-agreed instructions, and this is a guarantee that we'll do everything accurately and on time.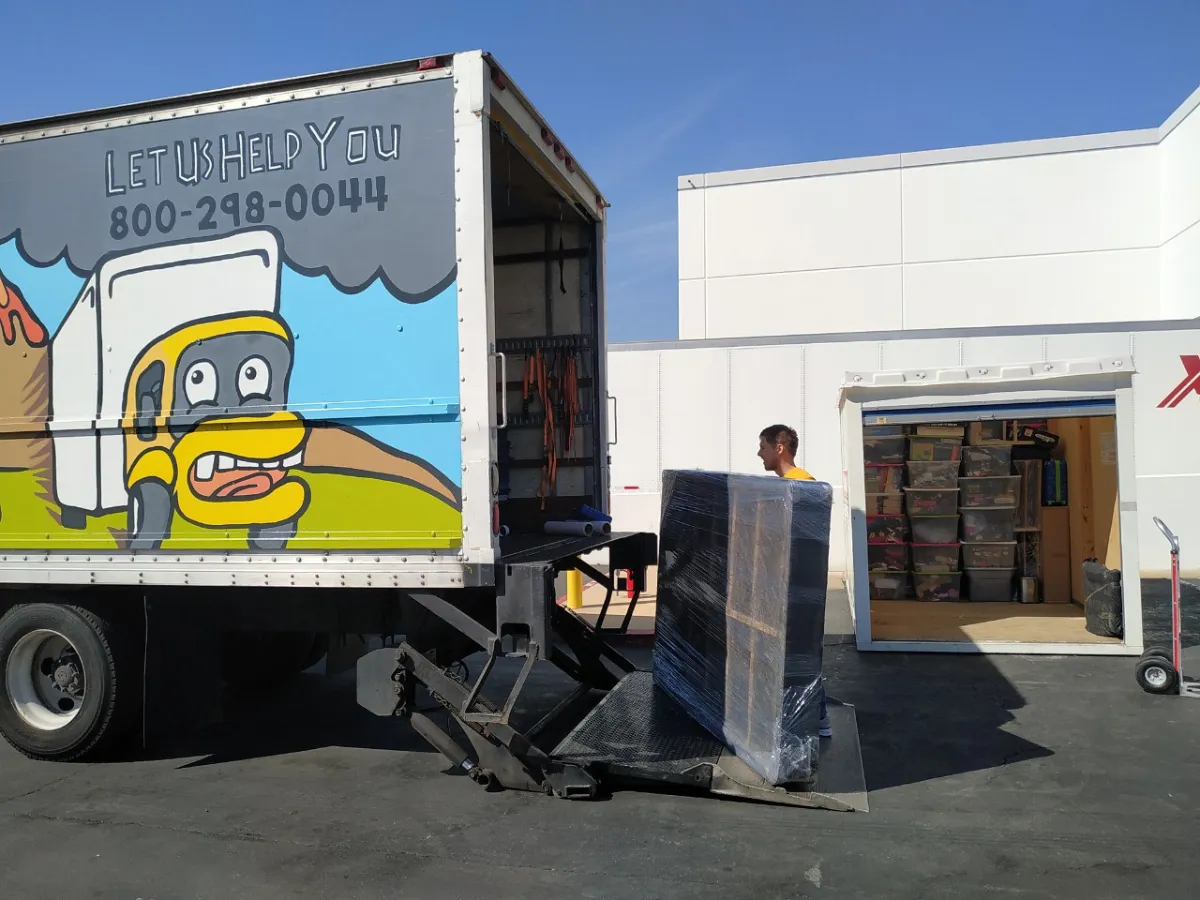 Resources
Contact us
1405 Park Blvd, San Diego, CA 92101, United States
Monday - Saturday
8:00am - 8:00pm
Pacific Time

Saturday
8:00am - 8:00pm
Pacific Time