You may have different reasons for changing the office location, but you should prepare for it carefully and plan every detail to avoid troubles. First, decide how to organize information about the office move efficiently since you will have many notes, to-do lists, and other details to keep track of.
The same approach should be applied to all documents, reports, and transactions that directly relate to your office, employees, and business in general. That way, you won't have to tear your hair out when the relocation is over, and you'll need to find the necessary document in no time.
In addition, talk to your employees and get their input on the move, especially if the final destination is in another state. Some of them may not be able to continue working in your office, and it is best to discuss these details in the early stages of planning.
Planning an office move
Once the most important things have been taken care of, determine the budget within which you will look for the moving company. The conditions of today's market are quite loyal but don't rush to contact dubious companies offering super low prices. It is better to entrust your move to professionals with a wide range of services, such as those offered by Trek Movers.
How to move office?
As practice shows, moving an office takes a lot of effort and time if you do it yourself. It all starts with you spending time searching for a suitable alternative. It's significant that the new workspace meets the needs of your business and team and has enough space to accommodate employees with the appropriate equipment.
As already mentioned, you need to prepare corporate documentation (reports, contracts, transactions) and pack furniture, which requires additional effort. Finally, you have to choose the right moving time, regardless of whether your new office is in the next building or state.
If you doubt that office relocation will go according to plan, it is better to trust professionals who can guarantee the best result. So, you can be sure that your equipment, valuable papers, and furniture will be delivered intact and undamaged.
Office move checklist
Let's say you signed a new lease. What's next? If you haven't had this experience and have no idea how to move the office, here's a checklist to use.
Six Months Before
Coordinate with your current landlords.
Create a timeline for all the tasks that need to be completed before the move.
Set a budget.
Select a suitable commercial office.
Check what needs to be replaced/repaired in the new office.
Choose a reliable contractor.
Set a date for the move.
Four Months Before
Book your office move with a professional moving service, Trek Movers.
Set up internet in your new office.
Be sure to notify your employees of the move date.
Have all the staff clean up their current work area.
Two Months Before
Share a new address with everyone involved with your company (delivery service, vendors, investors, and others).
Ensure your security system is in good working order and install cameras and alarms, if necessary.
Prepare keys and access cards for employees.
Book a professional cleaning service with a date the day before the scheduled move.
Cancel all subscriptions or add a new address.
One Month Before
Ensure the security system and connected Internet/phone lines are working properly.
Show employees a detailed floor plan of the space and indicate their designated locations.
Purchase packing materials.
A Week Before
Issue new cards/keys.
All employees need to pack their belongings.
Confirm reservations for all services involved on the day of the move.
Call movers to disassemble furniture.
Office removals require special preparation. However, if you hire professionals, the moving day will go according to plan, and all the packed items will be delivered to the new office without delay.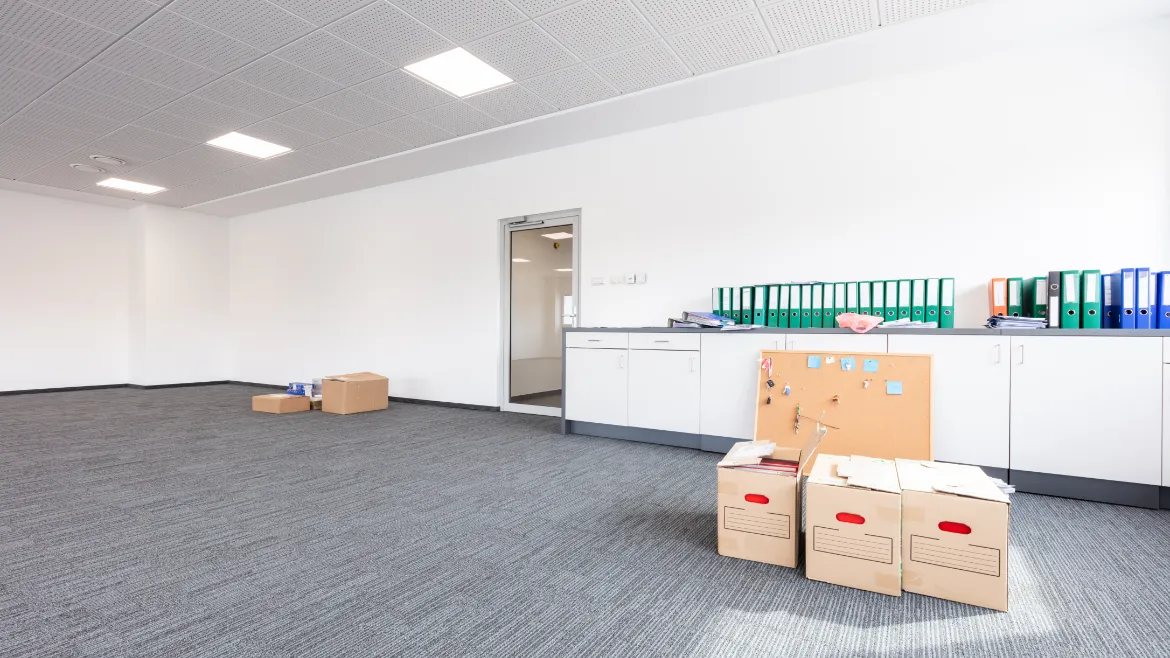 Tips on how to choose an office moving company
Choosing qualified specialists is often the best way to move safely, fast, and stress free. Think about it, professionals pack, load, and unload things themselves. As someone said, "The right moving company guarantees you a successful move, but choosing the wrong contractor will be your nightmare." Use our tips to get the best experience.
Licensed movers only. Moving to another state is not possible if you have hired office movers without a license from the federal government and Department of Transportation number. You can check this through ProtectYourMove.gov. However, each state has different requirements and licenses for local moves. You can find out about them by calling the state moving association.
Companies with good reviews. Many transportation companies post reviews on their websites, and this is a great starting point for your investigation. However, sometimes it's better to research reviews on third-party sites to make sure the movers you're considering have a good reputation.
Office move services. Are you going to use basic services (packing, shipping, loading/unloading), or do you need a package that can include everything from car/boat transit to crating? The best companies like ours will offer enough solutions and services for every case.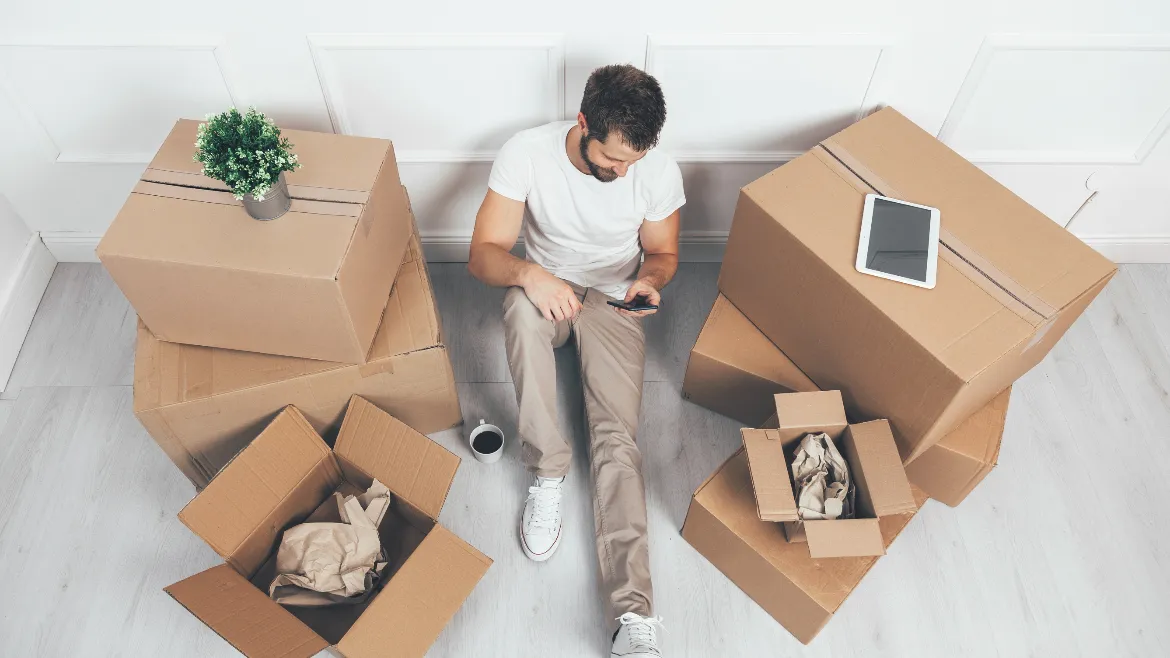 Focusing on these three requirements, you will filter out questionable companies and choose the best transportation intermediary for moving in and out of any state.
How much does it cost to move office?
When it comes to financial allocation when moving, there are quite a few factors to consider. Office relocation costs include distance, the number of items/furniture to be moved, packing, and the cost of additional services (optional).
Regardless of your personal preferences and the services included, Trek Movers offers extremely competitive prices compared to other companies in the market. You get the assurance that your office move will go according to plan, no matter how far or how long it takes.
Organize your office move day with Trek Movers!
Fully licensed and insured, we are one of the most reliable and reputable moving companies on the US market these days. There are many moving services for both short and long-distance moves with a full range of services. Contact our representative to get advice and solutions from our office moving company.