Downey Moving Company
Nestled in the southeastern portion of marvelous Los Angeles County, California, Downey is a little comfy city that is home to nearly 112 thousand residents. Everything about Downey is charming, from its long history and rich culture to its breathtaking natural attractions and thriving economy.
Downey is considered the most business-friendly city in the whole of Los Angeles County offering well-paid jobs in different sectors, including aerospace (hello, the Apollo Space Program), medicine (what about working in Kaiser Permanente or Rancho Los Amigos National Rehabilitation Center?), and education (we all heard about the legendary Downey Unified School District).
Just a few kilometers away from downtown Los Angeles, Downey is full of interesting stories and amazing attractions that are scattered all over the city. There is little wonder that many people would love to relocate to this majestic place. Moving to Downey is a great decision to make and a complicated project to organize. It requires tons of careful planning, scheduling, and arranging, which is always huge stress and time waste.
Check all-inclusive rates
Professional Movers in Downey, CA
Moving to Downey requires many years of experience, meticulous attention to detail, and extensive knowledge about logistics peculiarities. Trek Movers is a leading moving company in Downey, California. We provide a full scope of removal services all over Los Angeles County and beyond, ensuring that every item of your property will reach its destination in pristine condition and as scheduled.
Licensed, insured, well-equipped, and highly experienced, we have a solution for all of your relocation needs. A truly full-service moving company in Downey, CA, we can help you with:
Residential relocation
Local and long-distance moves
Packing
Unpacking and arranging at a new spot
Backed by the prowess of our team and many years of successful competition in the market, our company is ready to provide you with moving help in the city of Downey and beyond. We guarantee the most affordable rates, compliance with your deadlines, and rock-solid security of your property, no matter how far it must be transported.
We at Trek Movers can take care of all moving arrangements and save you from the headache that moving to Downey may cause. If you choose us, you will not worry about packing, transportation, and arranging at a new place – from this moment, it is not your problem, but our work, and rest assured, it will be done excellently.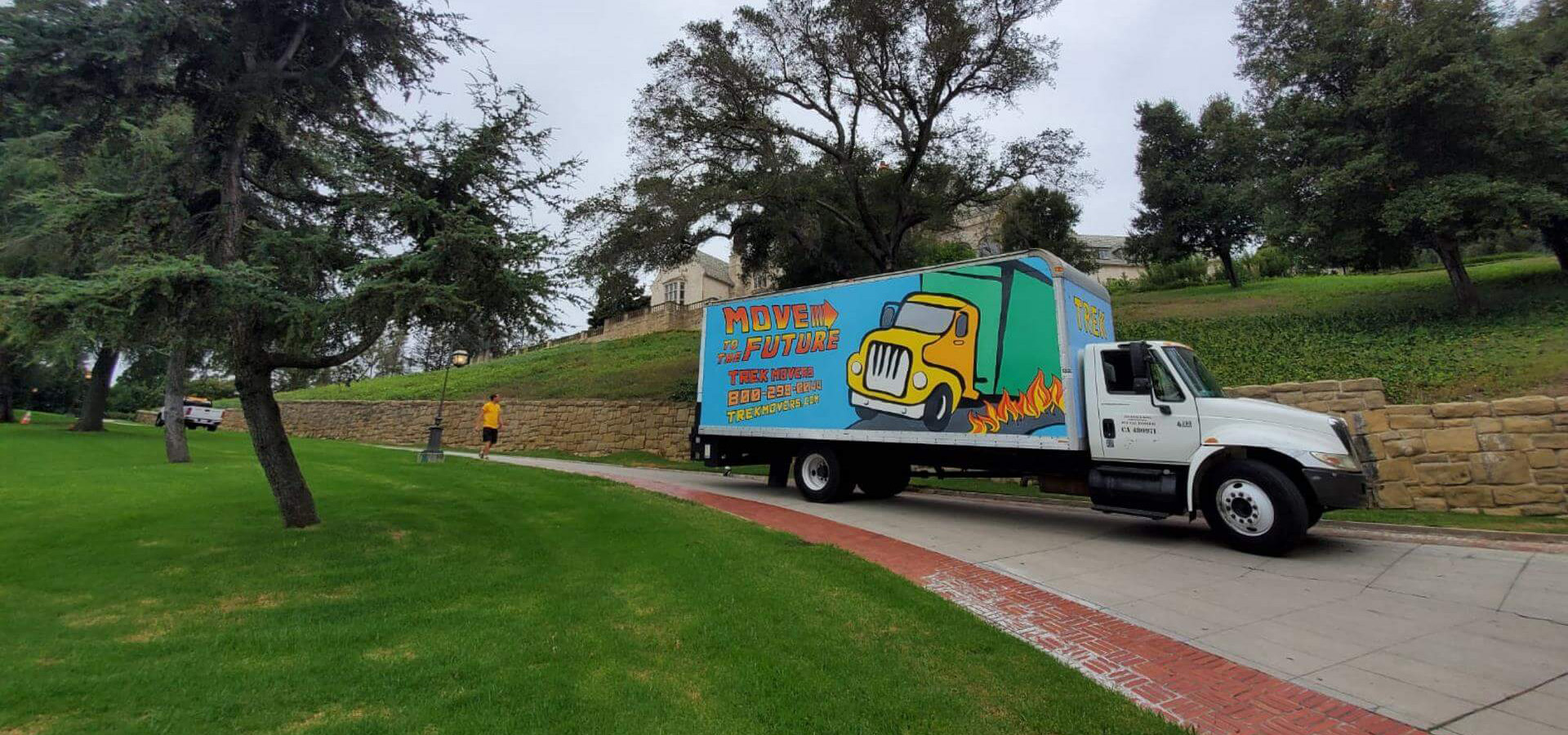 Downey Local Movers Cost
Below you see the average cost of movers per hour for short-distance relocations:
Home
Size
# of Movers
# of Hours 
Cost per
hour 
Average Moving
Cost 
Studio/1-
bedroom
2 and a truck
3-4
 $120-160
$420+
2-
bedroom
3 and a truck
6-7
 $180-200
$1080+
3-
bedroom
4 and a truck
8-12
 $220-240
$1,760+
4+ house,
office
move
4+ and a truck
Vary on the size
of the
house/office
 $220-240
$1,760+
As you can see, the average cost of our movers is quite reasonable. And if you're looking for a more accurate estimate, contact us, and we'll be happy to provide you with a quote!
If you decided to move to Downey, below we have indicated some helpful resources:
Contact us
11111 Brookshire Ave
Downey, CA 90241
, United States
Monday - Saturday
8:00am - 8:00pm
Pacific Time

Saturday
8:00am - 8:00pm
Pacific Time