Ventura County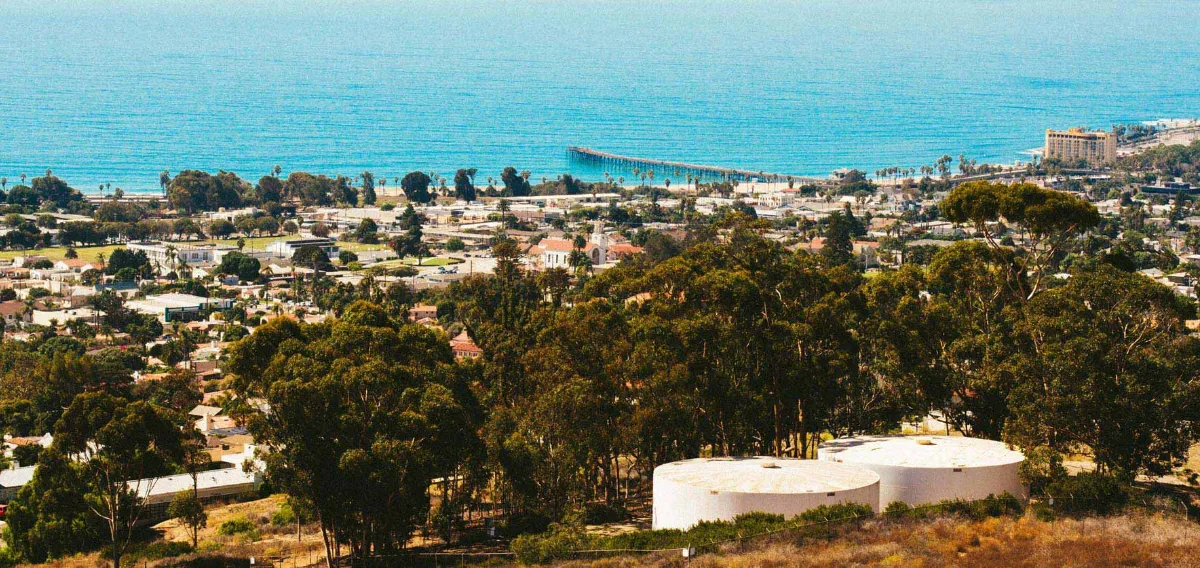 Movers, Ventura County
Are you crazy about good beaches, mountain views, and those bohemian California vibes? Ventura County has it all. Tucked away between LA and Santa Barbara, that hidden gem lies along the SoCal corridor in a stunning stretch of the Pacific coast. The county has plenty of super popular haunts for swimming, windsurfing, diving, hiking, and overnight camping.
At the same time, Ventura County is not only a beautiful destination to go for those Angelenos who need a day away from big city life. It is also a near-perfect place to move and live. Why is moving to Ventura a great idea? Californians love the county for its hot real estate market, great access to education, outdoor activities, art, and local food scenes.
Again, Ventura County is one of a kind oceanfront place since the Pacific is literally like a part of it. The water quality is really excellent year-round, so it's safe to swim here. The most popular and attractive places in Ventura County are Camarillo, Hidden Valley, Simi Valley, Oak Park, Thousand Oaks, and the city of Ventura (which is actually the county seat). The largest local city is Oxnard.
Check all-inclusive rates
Moving to Ventura
Are you excited about moving to Ventura soon? So you exactly need advanced movers Ventura County. Trek Movers is a licensed, insured moving company since 2007 with a huge experience and affordable pricing. Among the top-rated Ventura County moving companies, we provide all-inclusive relocation services and try to make every single move comfortable as well as affordable for our valued customers. Check our rates and moving services list to make sure Trek Movers is definitely the best choice for any budget. All packing and moving supplies are included.
To book professional packers and movers Ventura County, contact us and get a free quote.
Professional Office, Local and Long Distance Movers in Ventura County
So you're excited to relocate to a new home in Ventura soon? It's essential to find professional movers and packers Ventura County offers you a wide variety. Trek Movers is an experienced Ventura County moving company that has provided customers with reliable, high-quality services since 2007.
Office Movers
Commercial moving is our specialty. Advanced office movers in Orange County will help you to pack and relocate all kinds of office equipment, including large pieces of furniture, electronics, and delicate stuff. All-inclusive relocation includes packing services (we provide all supplies), transportation, and unpacking in a new office space. Professional movers in Ventura County have access to moving supplies and equipment needed. So you can focus on your business, not on moving-related challenges during the relocation.
Long-Distance Moving
Long-distance moving makes you face a lot of challenges. Stressful packing, unloading, fear of damaging furniture, and assembling are almost inevitable while relocating. Plus, long-distance moving is usually quite expensive, so you have to think about your budget and prepare a proper plan. By hiring experienced Orange County movers, you can rid yourself of all the issues since professional moving companies deal with any challenges with ease. If you're looking for long-distance movers Ventura County, Trek Movers is the best solution for any needs and budget.
Local Movers
What do professional local moving services look like? The best movers in Ventura County always provide excellent customer service, on-time scheduling, quality supplies, and professional equipment. And besides, local relocating within the county with high-skilled movers in Ventura County is more cost-effective than DIY relocation. Our local movers Ventura County will provide you with all-inclusive services and handle everything from A to Z.
Check all-inclusive rates
Trustworthy Reviews
Verified customers share their experience