TrekMovers - moving company in Hermosa Beach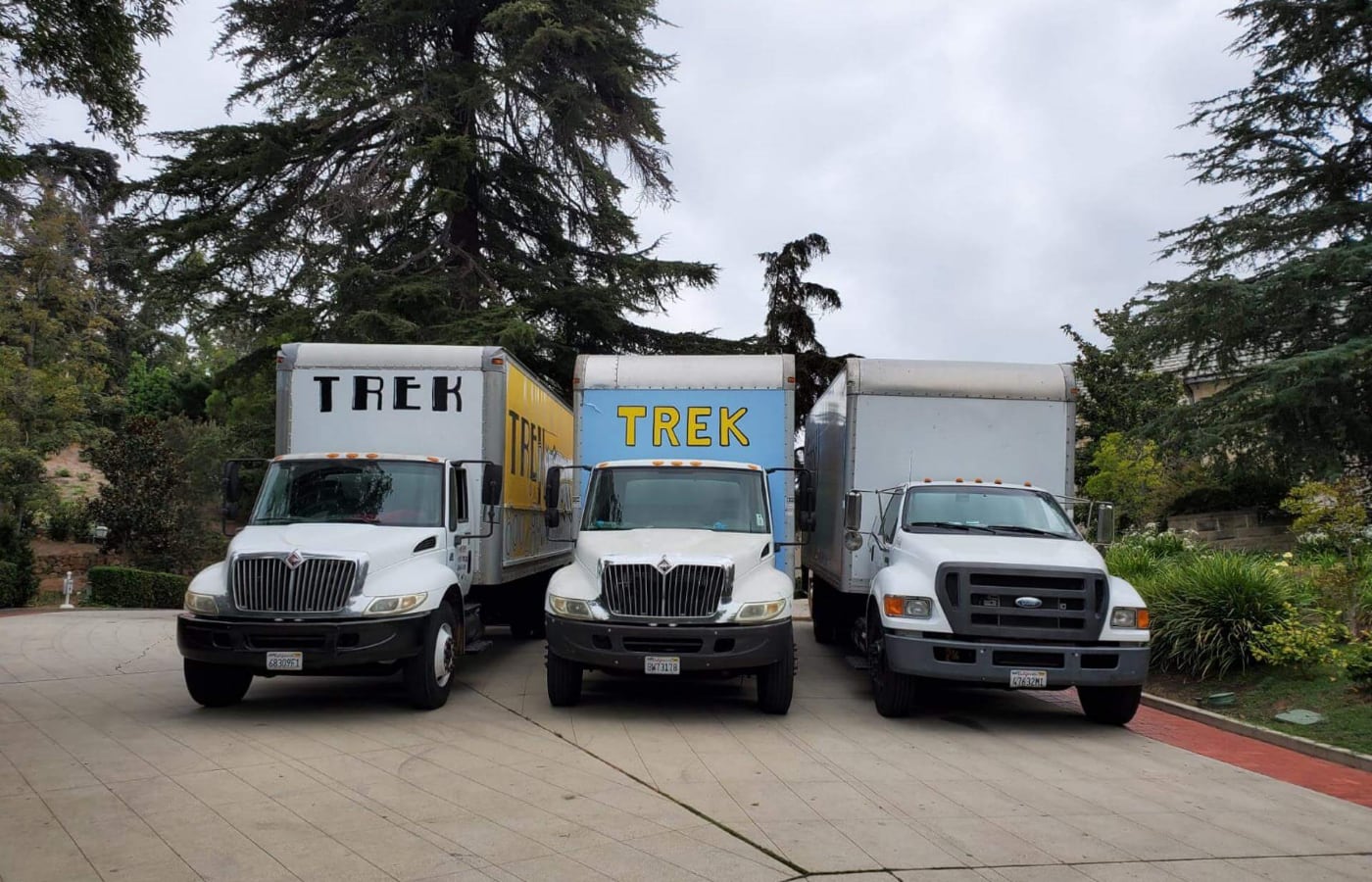 Loads of cardboard boxes, wrapping, taping that sticks to itself, and shattered crockery – definitely moving isn't really a fun thing to do. Despite the turmoil and bustle, stress-free moving is possible. There would be two options: either you do all the laborious tasks on a moving day or hire the professional movers in Hermosa beach who have the ability to ensure the greatest possible care for your belongings and memories. Without a doubt, the second option is more reliable. And that's the only option of stress-free moving that we talked about. With years of experience and hundreds of moves under our belt, we at Trek Movers' assured the safety of your items and a stress-free journey. We are always delighted to go above and beyond the extra mile to ensure your satisfaction and well-being.
Let us build a quote for your move
Why You Should opt for Trek Movers in Hermosa Beach?
The Hermosa beach is known for sunbathing, volleyball, seaside, bars, cycling, and jogging. With less crime rate and welcoming citizens, this city is worth living in. If you are planning to move here, consider us to be your moving company in Hermosa beach! Our team possesses tools/accessories that let them carry your items in the safest way possible. We ensure that the trucks allotted for your packing and moving are fully equipped to handle your belongings and pick the best possible truck depending on the size of your stuff.
Here are some reasons why you should avoid moving on your own and make the best decision for you and your family by opting for Trek Movers as a moving company to help with your next move to Hermosa beach:
Safety
You can expect a secure moving experience when you employ a moving company like Trek Movers. Our professional movers in Hermosa beach know how to relocate your items with reliable moving vehicles, professional moving supplies. For extra protection, we use door covers and floor runners for your property.
Peace
Relocating can be distressing and overwhelming at times. Movers in Trek Movers are very well aware of how to manage your possessions and keep them safe and secure. Realizing that your belongings are in good hands can help you get relief on moving days.
Free From Hassles
If you're considering asking the help from pals or relatives to relocate, you should be conscious of the risks and difficulties that come with that as well. With years of experience and hundreds of moves under our belt, we at Trek Movers guarantee to transport your items to your new residence as fresh as they were before.
Speedy
Trek Movers is a reliable and competent moving company that you can rely on. Moving with friends isn't the best option. Our experienced movers have been through extensive training to understand the best moving practices and ensure the safety of your possessions!
Committed
Trek Movers is a professional and committed moving company in Hermosa beach that can be trusted. It's not always the best option to move with the help of friends and family. Our professional movers undergo rigorous training to learn the best moving techniques so that they can keep your belongings safe.
Avoid Heavy Lifting
Heavy lifting without adequate training can cause bulged discs and other health complications during moving. By working with Trek Movers, you can avoid doing any sort of heavy lifting.
Responsibility
At Trek Movers, we make every attempt for all of your belongings to arrive safely and will be responsible for all of this. This can also lead to extra stress when you move without any assistance from professional movers so think before you act.
Affordable Rates
We understand the value of saving money, which is why we inspect the market and come up with affordable rates so that you can relish our moving services in Hermosa beach as low as possible.
We all are confined in a digital realm, where we can connect with others at any moment. Consider us your digitized partners who are always there to take your back and assured to provide you with a top-notch moving service in Hermosa beach! Our skilled trained movers are among the finest in the business. We at Trek Movers start with quality and finish with excellence. Give us a try, you will not regret it, we promise!
Contact us
526 Pier Ave, Hermosa Beach, CA 90254
Monday - Saturday
8:00am - 8:00pm
Pacific Time

Saturday
8:00am - 8:00pm
Pacific Time