Fremont Moving Company
An unexpected move is able to unsettle, fill life with numerous problems. TrekMovers can help you with your challenges. Local movers in Fremont CA will help you quickly, efficiently transport any amount of cargo to a new location. Having extensive experience and good professional training, staff will ensure high quality delivery guaranteeing one hundred percent safety of your property. An office or personal belongings will be transferred to any region of the country, to a neighboring street or another city in California with minimal cost without unnecessary hassle.
Check all-inclusive rates
Booking of Fremont movers
Checkout is easy. To do this, there is no need to meet with the manager or spend time on a trip to the office. Send SMS or e-mail message to reserve an order. When filling out the application form on the site, make sure that the spelling of the name and surname is correct. Do not forget to specify two phone numbers for round-the-clock communication with the carrier. Give maximum information about the point of loading and unloading, write about the approximate volume and assortment of cargo.
Professional moving company in Fremont CA will do everything you need so that moving does not become a negative event in your life. After talking with the dispatcher confirm the reservation by sending a message to the site. If circumstances have changed and it is not possible to load things at the indicated time, call the dispatcher one day in advance. This will not change the amount of the order and will not result in a fine. He just takes the time to work. Booking will ensure a clear move at a convenient time for you.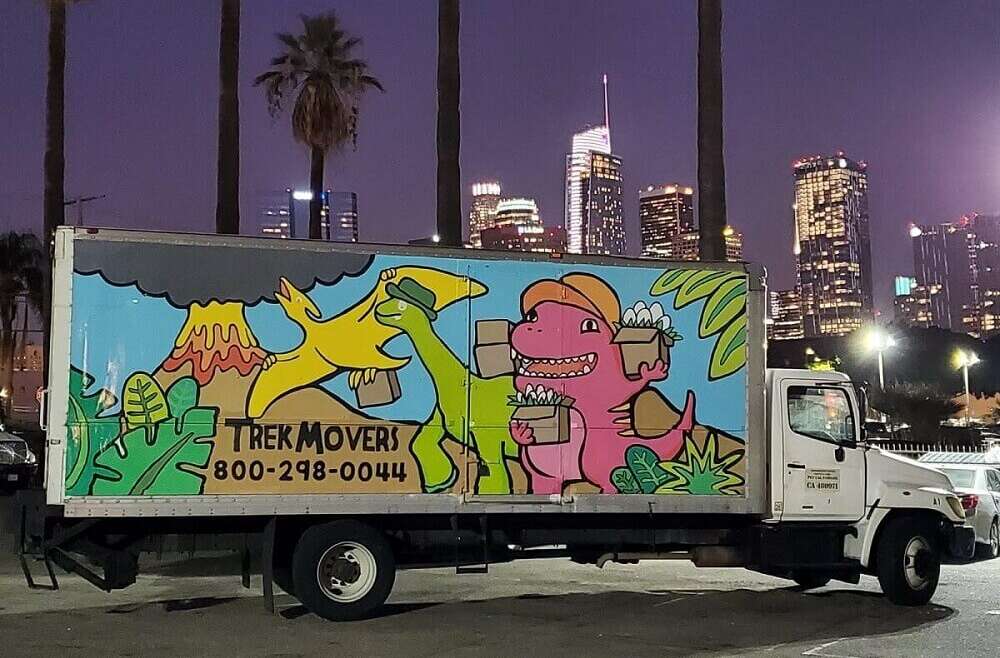 Fremont's moving company flawless delivery of any cargo
It is often difficult for customers to pack all things themselves. There is no necessary experience and time. The help of professionals guarantees an excellent result. The carrier provides an unlimited amount of packing tape, cardboard boxes for free. In special cabinets you can place clothes so that they do not wrinkle during transportation. Televisions, refrigerators, washing machines, computers, office equipment are packed in boxes that reliably protect against mechanical stress.
Moving service in Fremont CA provides excellent service regardless of the volume of transported items. Furniture is protected by several layers of film so that the polishing of the facades is not scratched. Before packaging all equipment is checked. Boxes are placed in the back in such a way that fragile things are at the very top. Cabinets are firmly fastened with slings to the sides of the trailer, which ensures stability when braking or turning. After packing and loading are completed SMS or e-mail messages about the beginning of movement are sent to the owner. This is a signal to him that you can pay the first fifty percent of the amount due.
Risk insurance
When concluding an agreement with a dispatcher, you can be sure that until the end of the work the amount will remain unchanged. There are no additional or hidden fees. The carrier himself pays overtime, insures civil risks, solves any problems that arise along the way without attracting the customer. If the trailer breaks down, overload is at the dispatcher's expense. The high professionalism and reliability of the moving company is confirmed by numerous positive reviews from grateful customers.
Full settlement after unloading
The customer can observe all the way from the place of loading to unloading using a special mobile application. At any time of the day he sees where at the moment his things are. In thirty minutes before arrival the customer is sent an SMS or e-mail message to prepare for the meeting. When unloading, the operability of household appliances is necessarily checked. Boxes with property, furniture, household appliances are raised to the desired floor, put in their places. After that the owner pays the remaining amount. Cash will provide a five percent cost reduction since you don't have to pay the bank for card servicing.
How Much Do Movers Cost Per Hour?
The average cost of movers per hour (full-service moves) is as follows:
| | | |
| --- | --- | --- |
| Number of movers | Cost per Hour (Cash Rate) | Cost per Hour (Credit rate) |
| 2 Movers & Truck (Studio, 1 Bedroom) | $120 | $140 |
| 3 Movers & Truck (2-3 Bedrooms) | $160 | $180 |
| 4 Movers and Truck (House, Office) | $200 | $220 |
Why Trek Movers is the best moving company in Fremont
Still looking for reliable commercial and home movers Fremont CA with reasonable prices? Trek Movers won't let you overpay! We really love what we do, and there are some short reasons why customers call us the best movers in Fremont.
Quick and easy scheduling and booking process.
Regularly serviced professional gear and vehicles.
The friendly, highly-trained staff cares a lot about your goods and their safety.
The licensed and insured moving company from California you can count on.
Best pricing for businesses and individuals with fixed rates per hour.
We accept different forms of payment, including cash and credit cards.
Contact us to get a free quote or book your move to Fremont, CA, supported by the Trek Movers team.
Resources
Contact us
39200 Paseo Padre Pkwy, Fremont, CA 94538, United States
Monday - Saturday
8:00am - 8:00pm
Pacific Time

Saturday
8:00am - 8:00pm
Pacific Time