TrekMovers – Moving Company in Alameda, CA
If you're looking for qualified and professional movers in Alameda, California, you've come to the site you need! Welcome to TrekMovers! We are ready to help you with the move quickly and inexpensively.
We know perfectly well how difficult it is to organize a move to another area, let alone change the city of residence. And how often a wrong move leads to the extra cost of buying new things to replace the lost ones, depression, quarrels in the family, conflicts with bosses at work.
To avoid all this, it is enough to entrust the move to the movers, high-class specialists who will calculate every step, create comfortable conditions for you at the time of the move, and make this important step a reality! TrekMovers is such a company in the California area.
Check all-inclusive rates
Choosing Among Movers in Alameda Is Simple! Contact TrekMovers!
Why should I no more need searching among the Alameda movers, you may ask? There are several reasons at once:
We have been providing high-quality moving services for many years, and our level of professionalism is increasing day by day.
We employ only experienced specialists, ranging from reception managers and our dedicated support, ending directly with drivers and loaders. No day laborers only pros.
We are a full-service company that draws up a detailed plan for your move, provides you with maximum information and is always ready to meet you halfway, for example, if you need an urgent move, additional services or special conditions of transportation for your property.
Politeness is important. And our employees are always impeccably polite, tidy and ethical.
We have the best prices in Alameda, CA. Be sure about it!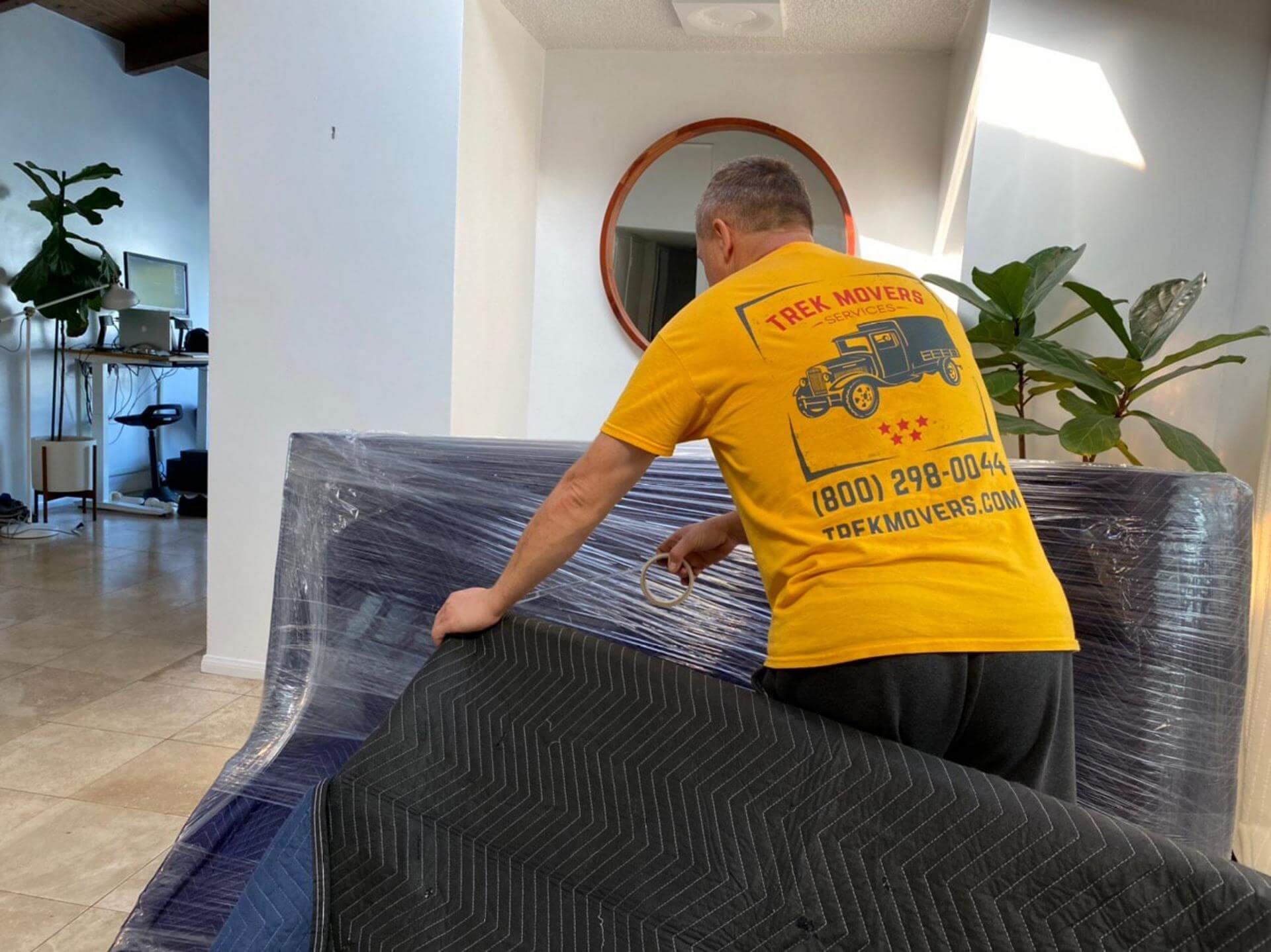 Moving to Alameda, CA. Is Alameda a good place for living?
If you're considering moving to the city of Alameda, you're in for a treat. This charming and historic community is located in the East Bay region of the San Francisco Bay Area. It's home to approximately 73,000 residents and offers a wide range of housing options, top-notch schools, and an abundance of amenities and attractions. So, is Alameda a good place for living? Let's take a closer look.
POPULATION & DEMOGRAPHICS
Alameda, California is a city located on an island in the San Francisco Bay. The population of Alameda is 78,246 and growing slightly each year. The median age of residents is 41 years old. Alameda is a diverse community with a large Caucasian, Asian, and Hispanic or Latino population. The median household income in Alameda is $89,045. 
Alameda is a great place to live for everyone from young families to senior citizens. The gender ratio in Alameda leans slightly in favor of women as females add up to about 51.59% of the area, while males make up the other 48.41%. The racial demographics and numbers have shown the population is made up of about 43% Caucasian, 31% Asian, 7% Black or African American, and 6% Hispanic or Latino. 
If you are considering relocating to Alameda, California you will soon find yourself in a wonderful and diverse community.
THE COST OF LIVING IN ALAMEDA, CALIFORNIA
If you're considering a move to Alameda, California, it's important to be aware of the area's cost of living. According to PayScale's Cost of Living Calculator, the cost of living in Alameda is 71% higher than the national average. This means that your individual needs and circumstances will play a big role in determining your overall cost of living. For example, Alameda's housing expenses are 169% higher than the national average. And if you have a family, you'll need to factor in the cost of childcare, which is also higher than average in Alameda. Here's a closer look at some of the most important factors to consider when calculating the cost of living in Alameda.
HOUSING EXPENSES
Alameda's housing expenses are some of the highest in the country. According to PayScale, the average price for a one-bedroom apartment in Alameda is $3,000 per month. And if you're looking to buy a home, be prepared for a hefty price tag. The median home price in Alameda is $1.2 million. Of course, your actual housing expenses will depend on your specific situation and needs. But if you're considering a move to Alameda, it's important to factor in these high costs.
| | | | | | |
| --- | --- | --- | --- | --- | --- |
| Housing, Utilities  | Median Home Price | Median Rent | Energy Bill | Phone Bill | Gas |
|   | $1,070,162 | $3,269 / month | $224.19 / month | $246.70 / month | $5.90 / gallon |
UTILITY PRICES
Utility prices are also high in Alameda. The average monthly utilities bill in Alameda is $165, which is 31% higher than the national average. This includes expenses for electricity, gas, water, sewer, and trash service. When budgeting for your move to Alameda, make sure to factor in these elevated utility costs.
TRANSPORTATION EXPENSES
If you're planning to live in Alameda without a car, you'll be happy to know that public transportation is widely available and relatively affordable. The average monthly bus pass in Alameda costs $60, and a one-way train ticket is just $5.50. However, if you do plan on owning a car, be aware that gasoline is 35% more expensive in Alameda than it is nationwide. In addition, parking can be difficult to find and expensive. The average monthly parking space rental in Alameda is $175. So if you're thinking about moving to Alameda, be sure to factor these transportation costs into your budget.
GROCERY PRICES
Grocery prices are also higher than average in Alameda .The average grocery bill for a family of four in Alameda is $1,200 per month , which is 31% higher than the national average . This may seem like a lot , but it's important to remember that food prices can vary greatly depending on where you shop and what type of food you buy . So if you're careful about where you shop and how you budget for groceries , you should be able to keep your grocery bills under control.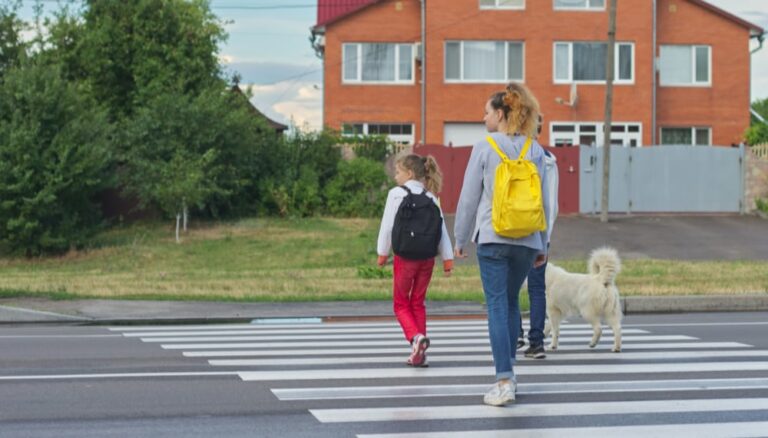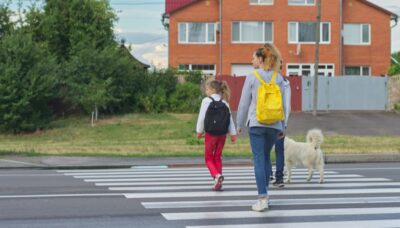 THE TOP SCHOOLS IN ALAMEDA
Home to a large population of school-age students, Alameda is a great place to raise a family. The Alameda Unified School District serves the community with excellent educational opportunities from elementary to high school. Within the district, you'll find top schools like Amelia Earhart Elementary, Lincoln Middle School, and Alameda High School. For post-secondary options, Oakland colleges like Mills College and Holy Names University are just a short drive away.
AMELIA EARHART ELEMENTARY SCHOOL
 Named after the world-famous aviator, Amelia Earhart Elementary is a highly-rated public school that serves students in grades K-5. The school has a strong focus on STEM education and offers many extracurricular activities, including a chess club and an environmental club. Amelia Earhart Elementary is also known for its diverse student population and supportive community.
DONALD D. LUM ELEMENTARY SCHOOL
 Another excellent option for elementary school students is Donald D. Lum Elementary. Like Amelia Earhart Elementary, Lum Elementary has a diverse student body and offers many extracurricular activities, including basketball, drama, and choir. The school also has an active Parent Teacher Association (PTA) that organizes various events and fundraisers throughout the year.
LINCOLN MIDDLE SCHOOL
 For students in grades 6-8, Lincoln Middle School is one of the best schools in Alameda. Lincoln Middle School is known for its rigorous academic program as well as its extracurricular offerings, which include sports teams, clubs, and activities like band and yearbook. The school also has a strong focus on producing well-rounded citizens who are prepared to contribute to society in meaningful ways.
BAY FARM SCHOOL
 Bay Farm School is a public charter school that serves students in grades K-8. The school has a unique curriculum that emphasizes project-based learning and global citizenship. Bay Farm School also offers many extracurricular activities, including sports teams, clubs, and outdoor education opportunities. Families interested in an alternative approach to education will find that Bay Farm School is a great option.
ALAMEDA SCIENCE AND TECHNOLOGY INSTITUTE
 Alameda Science And Technology Institute (ASTI) is a public high school that serves students in grades 9-12. ASTI is known for its rigorous academic program as well as its extracurricular offerings, which include sports teams, clubs, and activities like band and yearbook. The school also has a strong focus on preparing students for college and careers in science and technology. 
JOBS IN ALAMEDA
Alameda is a city located in the San Francisco Bay Area. A large number of residents in this area commute from Alameda to San Francisco about 14 miles to the west across the San Francisco – Oakland Bay Bridge. Some people also choose to work in the city of Oakland a couple of miles to the north.
People living in Alameda work in industries ranging from healthcare and retail to insurance, manufacturing, and transportation. A few of the largest employers nearby offering Alameda jobs include: Wind River Systems, Alameda Unified School District, Penumbra, The North Face, and Alameda Hospital.
ALAMEDA, CA WEATHER
Alameda, CA is blessed with lovely weather all year round. In the summer, the temperature hovers around a comfortable 58-70 degrees Fahrenheit, making it the perfect place to enjoy the outdoors without feeling uncomfortably hot. And in the winter, the temperature dips down to a still mild 44-56 degrees Fahrenheit. That means you can enjoy all that Alameda has to offer without having to bundle up in coats and scarves! So whether you're looking to hit the beach or take a stroll through one of Alameda's many quaint neighborhoods, you'll always be able to enjoy the beautiful weather.
Alameda is a wonderful place to relocate to. With its many amenities, it's no wonder that so many people are choosing to move here. If you're planning a move to Alameda, CA, give us a call at (800) 298-0044 and we'll be happy to help you with all your moving needs.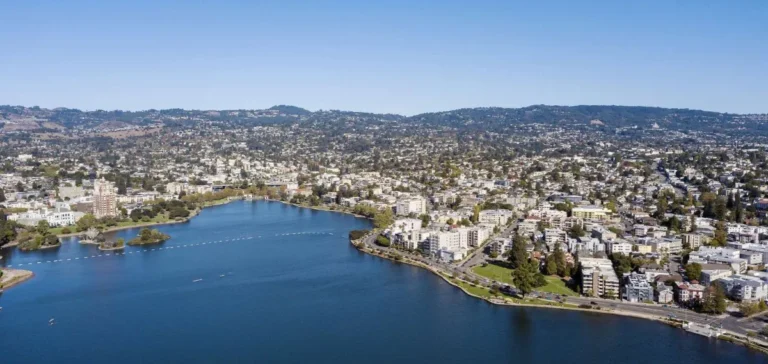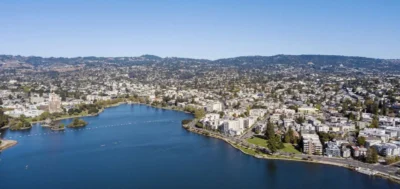 Our Services Will Be Affordable for You!
If we talk about prices, then we have a very loyal policy. We set an hourly rate for transfers within Alameda, but our specialists try to shorten their work time so that you do not pay more. Moreover, there are no advanced payments. Only after all the services you ordered are 100% completed, you pay their cost. And it will definitely be affordable for you.
The conditions for long-distance travel are no less favorable. For example, out of state or across the country. We know that few companies set loyal prices for such a move, but our Alameda moving company will always help you cover the distance and move to a new location without unnecessary expenses.
PACKING SERVICE
Sorting and packing are notorious time-grabbers. A single thought of disassembling your heavy furniture and wrapping your expensive electronics can completely destroy your desire to move to the beautiful city of Alameda. Our company aims to save you from this headache by doing everything for you. Your furniture, appliances, electronics, and all the items will be accurately sorted out and carefully packed in robust, made-to-measure boxes, so all your belongings will arrive at the destination safe and sound.
INTERMEDIATE STORAGE
If you, for some reason, want to delay the relocation, we can help you with getting your things to one of our intermediate storage warehouses. We have modern, well-equipped, and secure facilities where you can keep your stuff as long as you wish until it is time to continue your relocation in Alameda.
COMMERCIAL AND RESIDENTIAL MOVING
Trek Movers is a trusted moving company that offers a variety of options for office relocation and apartment moving in California and neighbouring states.
Whether you are relocating your household inventory or entire office to, around, or over Alameda, our company specializes in all types of transportation, offering customized moving support services both for private and corporate clients.
LONG-DISTANCE MOVING
Whether your relocation takes you to a different city or even a different state, the whole project may turn into a nightmare if you go without professional help. Our team renders high-end long-distance moving services that are fully compliant with federal regulations for transporting goods cross-state. Long-distance moving also demands transportation companies to have insurance policies to protect the customer's things, and this is where we never let you down.
LOCAL MOVING
Trek Movers provides a wide range of local moving services for all residents and businesses. Our fleet comprises modern, fully-equipped commercial moving trucks monitored 365 days by the Department of Transportation and California Highway Patrol Division.
We take pride in hiring exclusively well-trained and experienced drivers with a stellar driving reputation to handle your Alameda moving needs. Each employee in our team is insured and vetted by the California Department of Justice and the Federal Bureau of Investigation to exclude any issues while relocating you around or beyond Alameda.
UNPACING AND ARRANGING
Unpacking, assembling, and arranging are, perhaps, the toughest elements of moving. Whether you are relocating to the new region or just to the neighboring block, unpacking afterward is the hell of a work. Luckily, you do not have to do these niggly jobs. Trek Movers offers unpacking and assembling services across Alameda and all over the country to make your life easier in a new space. No matter how many boxes you need to unpack, or how much furniture you need to assemble, we are happy to help you with bringing the order back.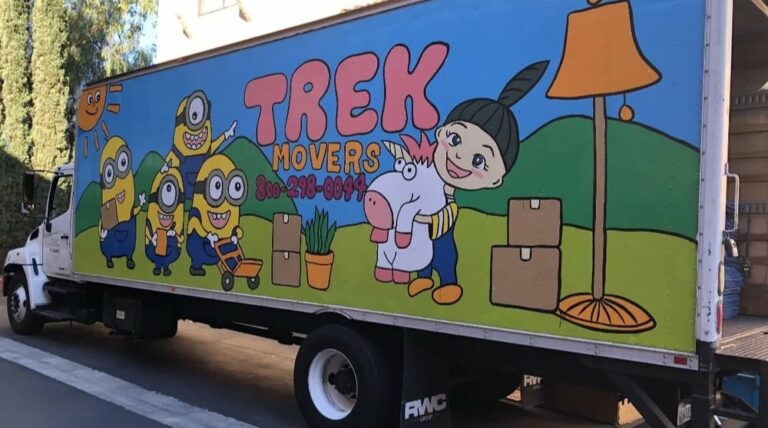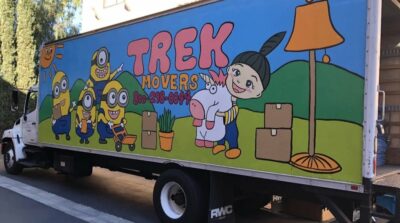 HOW MUCH DO MOVERS COST?
When it comes to moving to or out of Alameda, there is no one-price-fits-all. The ultimate cost of your relocation project in Alameda will depend on multiple factors, including the size of the move, whether it is commercial or residential transportation, the presence of exclusive items like pieces of art or antiques, heavy/bulky items, the destination to overcome, extra services that may be involved to relocate efficiently, and many other aspects that require negotiation.
All-inclusive hourly rates for all local moves in the city cost as low as $120 per hour for a crew of two movers and a fully-equipped moving truck. The involvement of an extra mover or/and truck will add $30/$50 per hour to the final cost. Apply for a free moving quote to figure out how much your specific relocation in Alameda is going to cost you.
| | | |
| --- | --- | --- |
| Number of movers | Cost per Hour (Cash Rate) | Cost per Hour (Credit rate) |
| 2 Movers & Truck (Studio, 1 Bedroom) | $120 | $140 |
| 3 Movers & Truck (2-3 Bedrooms) | $160 | $180 |
| 4 Movers and Truck (House, Office) | $200 | $220 |
Our Merits Are
We start our work from your very first call. We select a comfortable moving mode for you, advise on all issues.
Our company will help you choose the best date for moving. If you are still unsure of the exact date, we will reserve a fully equipped truck for you with a team of specialists and later clarify exactly when you are ready to move.
We have private and commercial moving services. In addition, you can use turnkey service packages or choose the options you need yourself.
High professionalism and honesty are the keys to our success. We can safely say this.
TrekMovers is not just a moving service company, it is your faithful friend and assistant. We will become your favorite moving company in Alameda, CA. Get a quote and start your relocation process with ease with our bits of advice and help.
Resources
Contact us
707 W Hornet Ave, Alameda, CA 94501, United States
Monday - Saturday
8:00am - 8:00pm
Pacific Time

Saturday
8:00am - 8:00pm
Pacific Time