TrekMovers – Moving Company in Alameda, CA
If you're looking for qualified and professional movers in Alameda, California, you've come to the site you need! Welcome to TrekMovers! We are ready to help you with the move quickly and inexpensively.
We know perfectly well how difficult it is to organize a move to another area, let alone change the city of residence. And how often a wrong move leads to the extra cost of buying new things to replace the lost ones, depression, quarrels in the family, conflicts with bosses at work.
To avoid all this, it is enough to entrust the move to the movers, high-class specialists who will calculate every step, create comfortable conditions for you at the time of the move, and make this important step a reality! TrekMovers is such a company in the California area.
Let us build a quote for your move
Choosing Among Movers in Alameda Is Simple! Contact TrekMovers!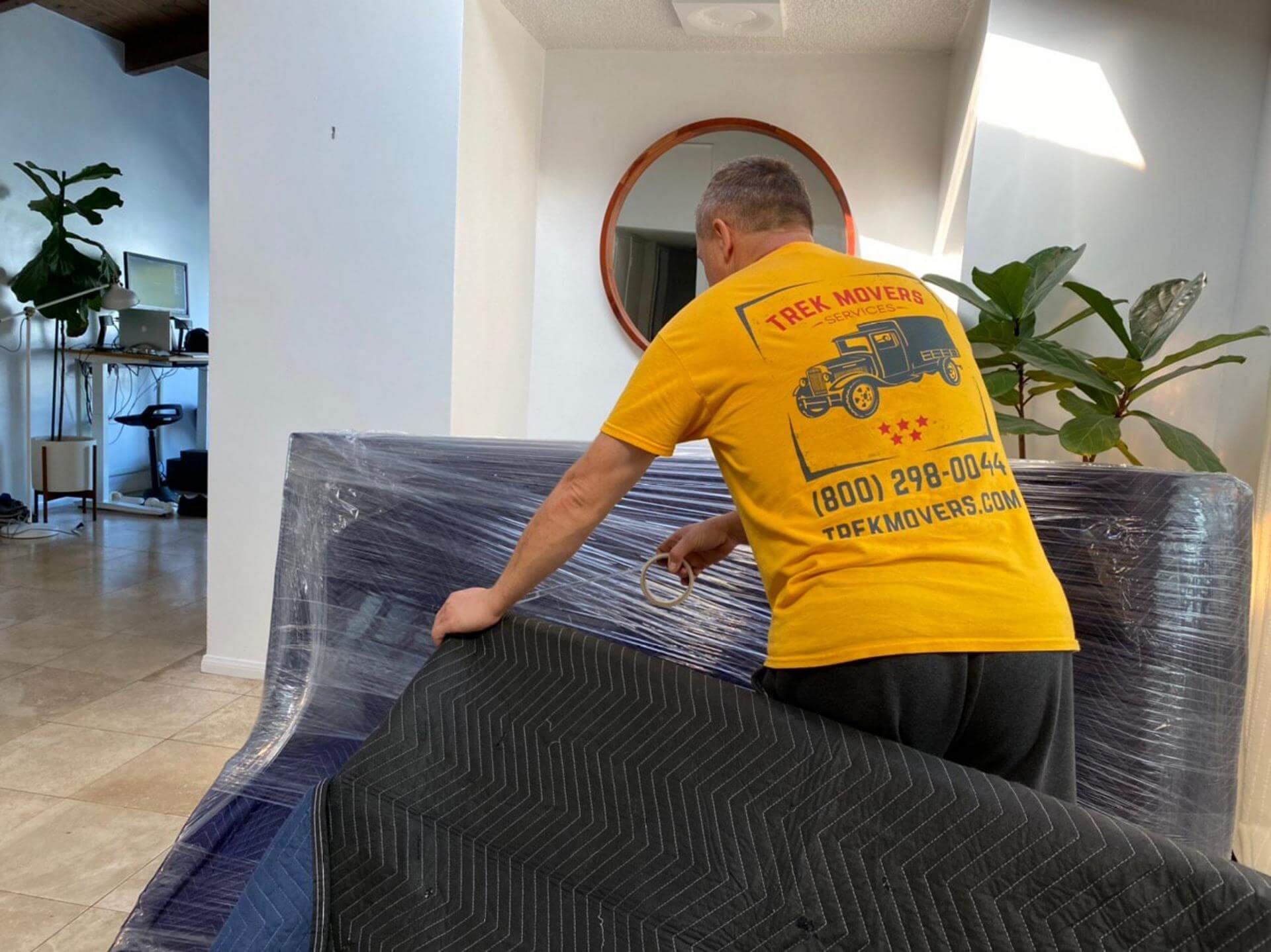 Why should I no more need searching among the Alameda movers, you may ask? There are several reasons at once:
We have been providing high-quality moving services for many years, and our level of professionalism is increasing day by day.
We employ only experienced specialists, ranging from reception managers and our dedicated support, ending directly with drivers and loaders. No day laborers only pros.
We are a full-service company that draws up a detailed plan for your move, provides you with maximum information and is always ready to meet you halfway, for example, if you need an urgent move, additional services or special conditions of transportation for your property.
Politeness is important. And our employees are always impeccably polite, tidy and ethical.
We have the best prices in Alameda, CA. Be sure about it!
Our Services Will Be Affordable for You!
If we talk about prices, then we have a very loyal policy. We set an hourly rate for transfers within Alameda, but our specialists try to shorten their work time so that you do not pay more. Moreover, there are no advanced payments. Only after all the services you ordered are 100% completed, you pay their cost. And it will definitely be affordable for you.
The conditions for long-distance travel are no less favorable. For example, out of state or across the country. We know that few companies set loyal prices for such a move, but our Alameda moving company will always help you cover the distance and move to a new location without unnecessary expenses.
Our Merits Are
We start our work from your very first call. We select a comfortable moving mode for you, advise on all issues.
Our company will help you choose the best date for moving. If you are still unsure of the exact date, we will reserve a fully equipped truck for you with a team of specialists and later clarify exactly when you are ready to move.
We have private and commercial moving services. In addition, you can use turnkey service packages or choose the options you need yourself.
High professionalism and honesty are the keys to our success. We can safely say this.
TrekMovers is not just a moving service company, it is your faithful friend and assistant. We will become your favorite moving company in Alameda, CA. Get a quote and start your relocation process with ease with our bits of advice and help.
Resources
Contact us
707 W Hornet Ave, Alameda, CA 94501, United States
Monday - Saturday
8:00am - 8:00pm
Pacific Time

Saturday
8:00am - 8:00pm
Pacific Time