TrekMovers: Professional Movers in Los Angeles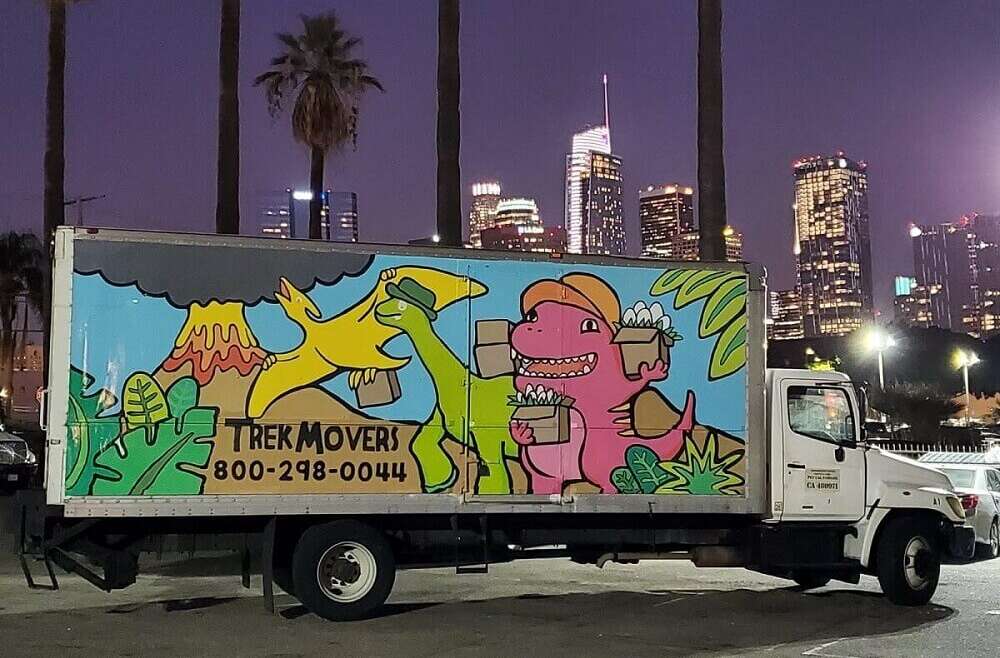 When you're planning to relocate, sometimes it's better to hire professional movers in Los Angeles county. Why? Because moving can be both emotionally stressful and physically demanding. Not only are you leaving your trusted home (and possibly uprooting your family), but you are also launching into a logistical challenge so significant that many people avoid moving in the first place!
Moving is notoriously difficult, and can be daunting. Most people under-estimate both the amount of items they have to move, and also the physical effort it takes to move them from point A to point B. Packing and wrapping takes a lot of time, while stairs, elevators, long walks and lengthy corridors all contribute to the logistical challenges of moving your home.
Imagine how much easier it would be with a team of experienced, professional movers who have the know-how, the training and the skill to move household items fast, safely and efficiently on a daily basis. Professional movers know how to minimize risk, are trained to maximize cost-cutting measures, and have the skills needed to avoid damages.
Precious items, valuable items, sentimental items, delicate items – they're all equally important to you. Professional movers appreciate and respect that. That's why it's always better to get help from professional movers in Los Angeles.
At Trek Movers, we provide a moving service within the California area. So even if you are planning a long-distance relocation, feel free to contact us and we can offer cheap service.
Let us build a quote for your move
Los Angeles Movers: The advantages of our services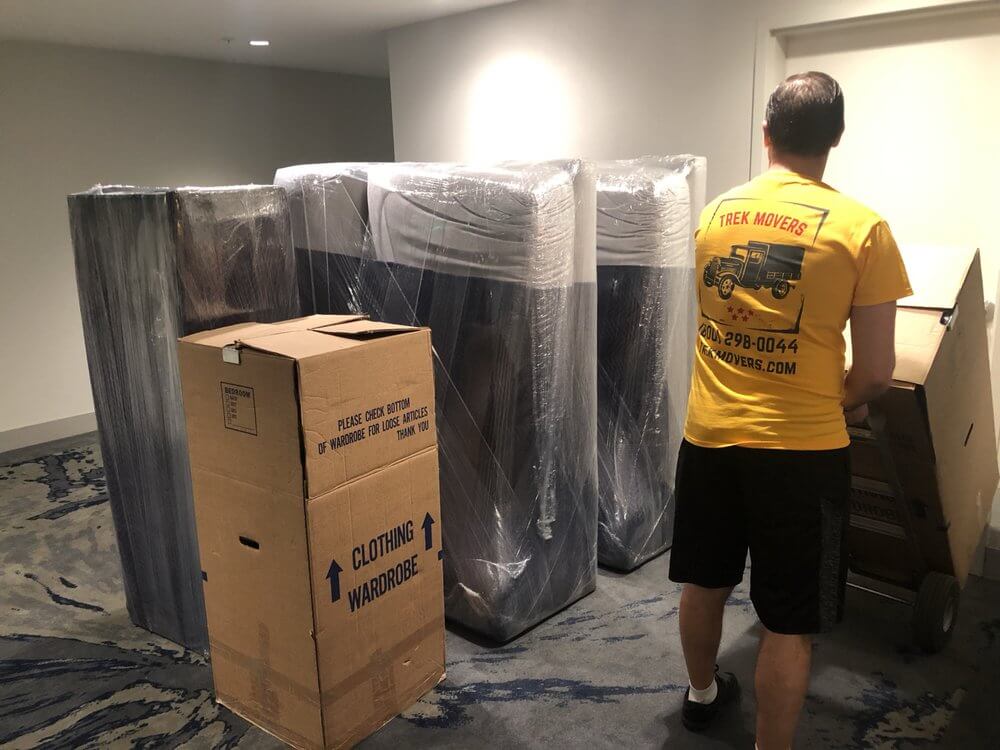 We are a conscientious, principled and ethical moving company.
Our one and only aim is to leave each and every customer feeling satisfied. This is because we know our future depends on your word-of-mouth recommendations to friends, family, colleagues and your wider social circle. Consequently, being among some of the most trusted movers in Los Angeles, we have a very high rate of referrals and frequent repeat business.
We understand the benefit of long-term / low profit sustainability rather than short-term / high profit gain. We never nickel-and-dime anybody. We try to keep our prices as low, transparent and affordable as possible, with only humble and respectable profit margins needed to maintain a fleet of mechanically-sound trucks 365 days a year, and a highly-skilled staff of experienced, professional movers.
We never use day laborers. Our teams offer years of experience in the industry, are extensively trained, are skilled and knowledgeable, are reliable, and are fully-covered by general liability insurance and workers compensation insurance, meaning the customer is never exposed to unforeseen expenses.
And as a relatively small, boutique moving company, we offer personalized and attention-to-detail that can actually save you money.
Moving Services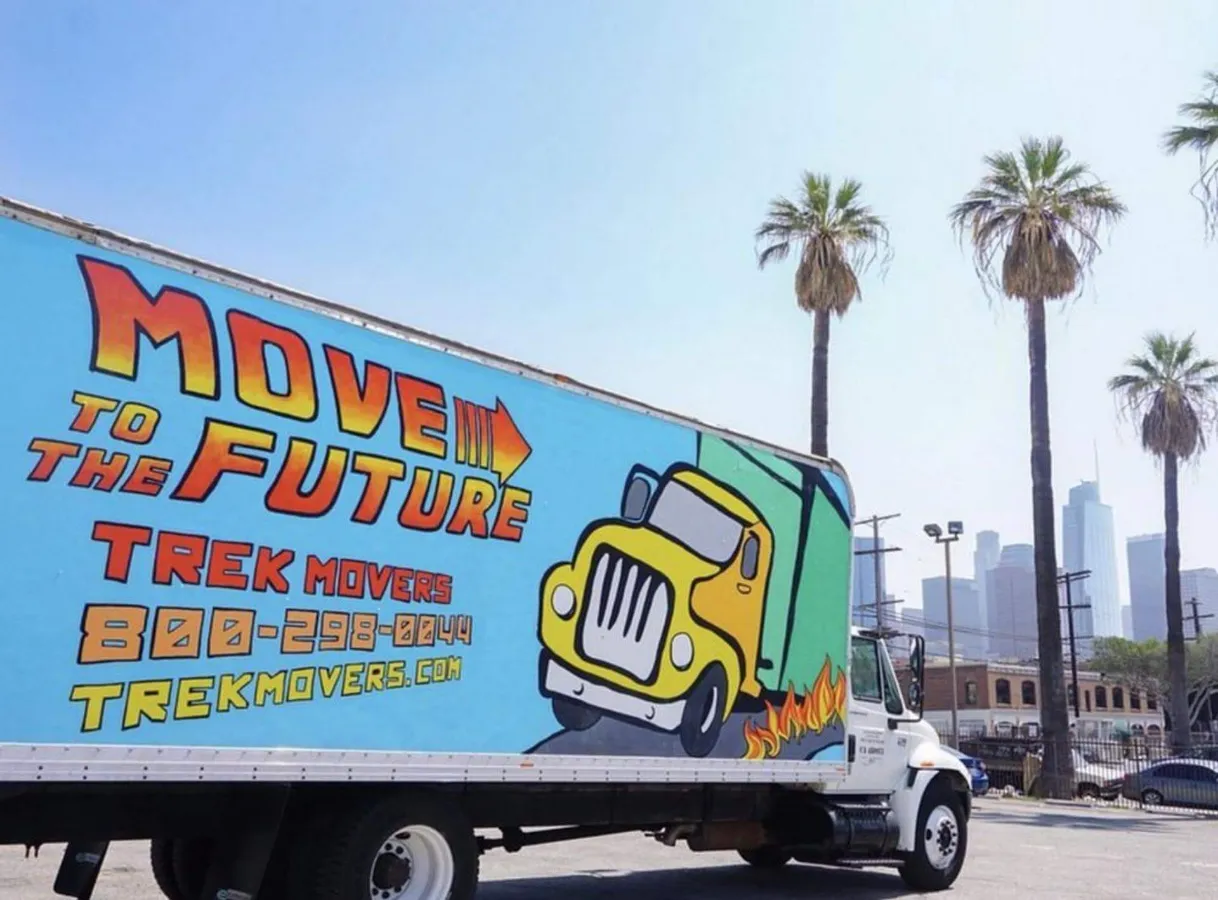 How we are working
Let's imagine, for example, that you've decided to try us out for your move. What will happen next?
First, we discuss your move and create a detailed summary of your unique requirements, giving you ample time to review the summary. While you check-over our game plan, we hold your preferred date in our calendar, with no deposit and no-obligation, so there is absolutely no pressure to confirm too quickly. We never use high-pressure sales techniques and we never charge any cancellation or rescheduling fees. It's a winning formula for you.
Once you are happy with the initial summary, your move will be locked-into our calendar and you will be assigned your very own, dedicated project manager who will consult with the crew managers to plan your move in the most efficient manner possible. We believe this level of advance planning at senior manager level is possibly our best strength, one that exceeds most other moving companies who are often just looking for a quick sale. We prefer quality over quantity, and make every effort to thoroughly understand the unique complexities of each move in Los Angeles before the crew arrives on location. In that way, our moves always get off to a flying start.
Once a move has been scheduled, we assign resources well in advance of moving day. We hand-select a qualified team of movers suited to your particular needs, and we allocate a fully-equipped cheap moving truck (or two or more depending on the volume of work) to your reservation. With Trek, there is never any risk of a no-show on move day because we inspect, maintain and service our fleet continuously, and we almost always under-book just to ensure we have plenty of resources as a contingency. Our resources are never over-stretched meaning customers can have confidence and peace-of-mind in our reliability.
Shortly before move day, your project manager will further refine your order, making final checks and calling you to take any final instructions. He will then brief the crew managers one last time, who will, in turn, brief the crew.
On move day itself, your crew foreman will organize and execute the move along with his team of friendly and professional movers who will all be trained in our higher-than-average standards of customer care and satisfaction. We honestly believe you will be greatly impressed that we employ some of the best and most experienced movers in Los Angeles area.
Throughout your move, the project manager working back at base will be contactable at all times to support and assist, if necessary. Usually, the project manager is not needed on move day, but he will always be there, on-call, just in case.
Finally, once the move in LA county is complete, you can relax and unpack in your own time. Your project manager always follows-up a few days later just to ensure all is well and that you were completely happy with the service.
Lastly, welcome to your new home in Los Angeles! We wish you years and years of happy memories.
Contact us
6200 W 3rd St, Los Angeles, CA 90036, United States
Monday - Saturday
8:00am - 8:00pm
Pacific Time

Saturday
8:00am - 8:00pm
Pacific Time