So, your moving day is approaching, and it may not be an exciting day for book lovers. It's going to be stressful if you are planning about moving on your own, unless, if you hire professional movers, things will be a lot different. Considering books, it's not just about determining what to move and what not; most importantly, packing your books and loading them gently is a matter to think about.
Without a doubt, moving with books can be a challenging period for book lovers. Shifting them is a headache for many reasons other than just the chance of damage, and it's the entire process to determine what to pack and carry with you. But first, let's go through some steps on how to pack books for relocating. We can take some effective measures to pack our books, like selecting high-quality card boxes, keeping them in the correct posture, taping and labeling them.
The Best Way To Pack Books For Moving
Card boxes: When you've carefully selected a range of books to move, buy or scavenge several solid, moderate cardboard boxes, preferably no deeper than approximately 16″. Just make sure whether they can support the weight and if they are damp-free or not.
Keep them flat: Avoid placing your books vertically; it leads to unnecessary mishaps. The best practice is to make two adjacent stacks and place them flat in each stack.
Do not overload: When you overload, things may get messier. Books are fragile items; they should be placed delicately because once they get damaged, they will not regain their position.
Tape it and relax: Everything is finalized. You've stacked up the books in the cardboard boxes; now tape its corners just in case it wouldn't fall down outside of the cardboard boxes.
Don't forget to label: Labeling is an underrated task, but it's equally vital to do. It's crucial to assert that the box carries books so that the movers can place it at a safe spot.
Any book enthusiast desires to have their favorite books proudly displayed on their bookshelves.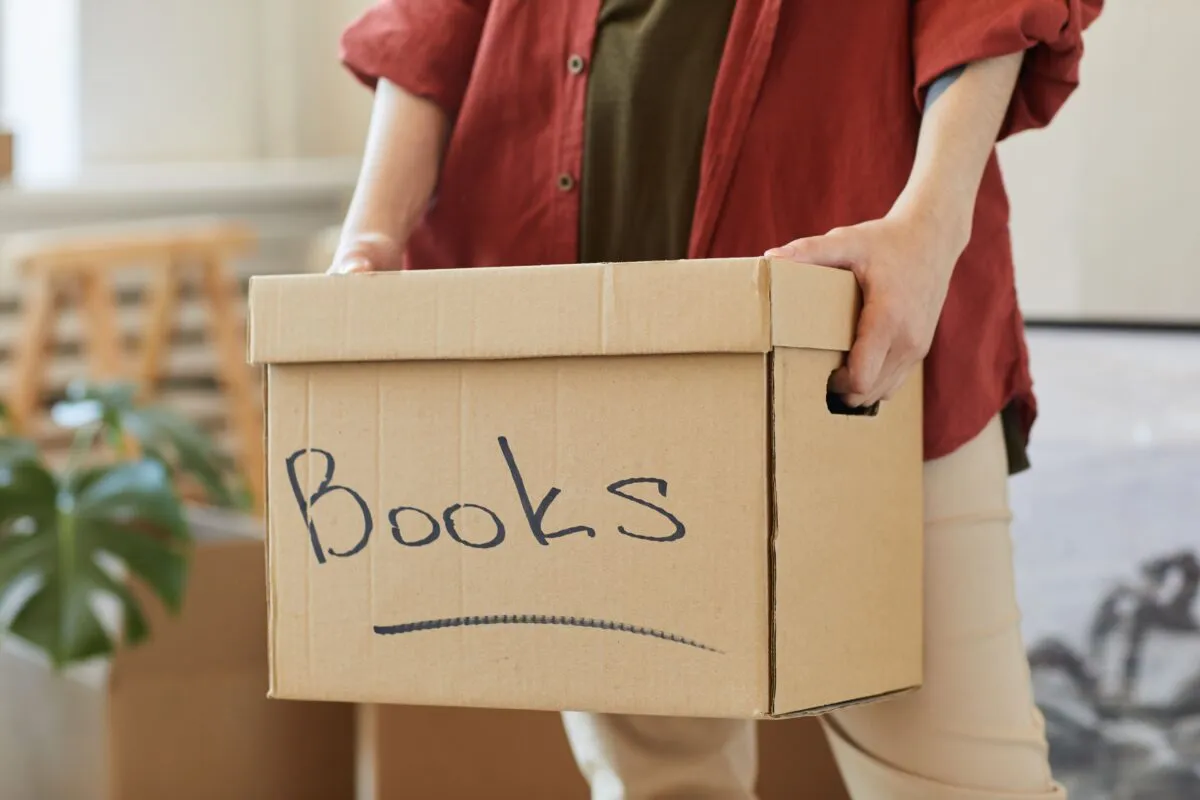 There is a lot you can do in order to protect your books throughout the move process. Frequent moves, unstable living arrangements, lack of room or storage might cause your treasured books to distort or be ruined.
If you follow all the tips discussed above, we can assure you that it will eliminate any possibility of unfortunate events with your books, so prepare yourself accordingly.