Moving is exciting but it needs a lot of work!
Are you moving to a new place?? Worried about how to get all your valuable and fragile belongings to the new place without any damage?
There is a special concern regarding the packing of paintings and frames which are equally important to you as well as expensive! Well, we have good news, you don't have to let go of your paintings and why should you when you can get them easily moved to the new place without any concerns of damage?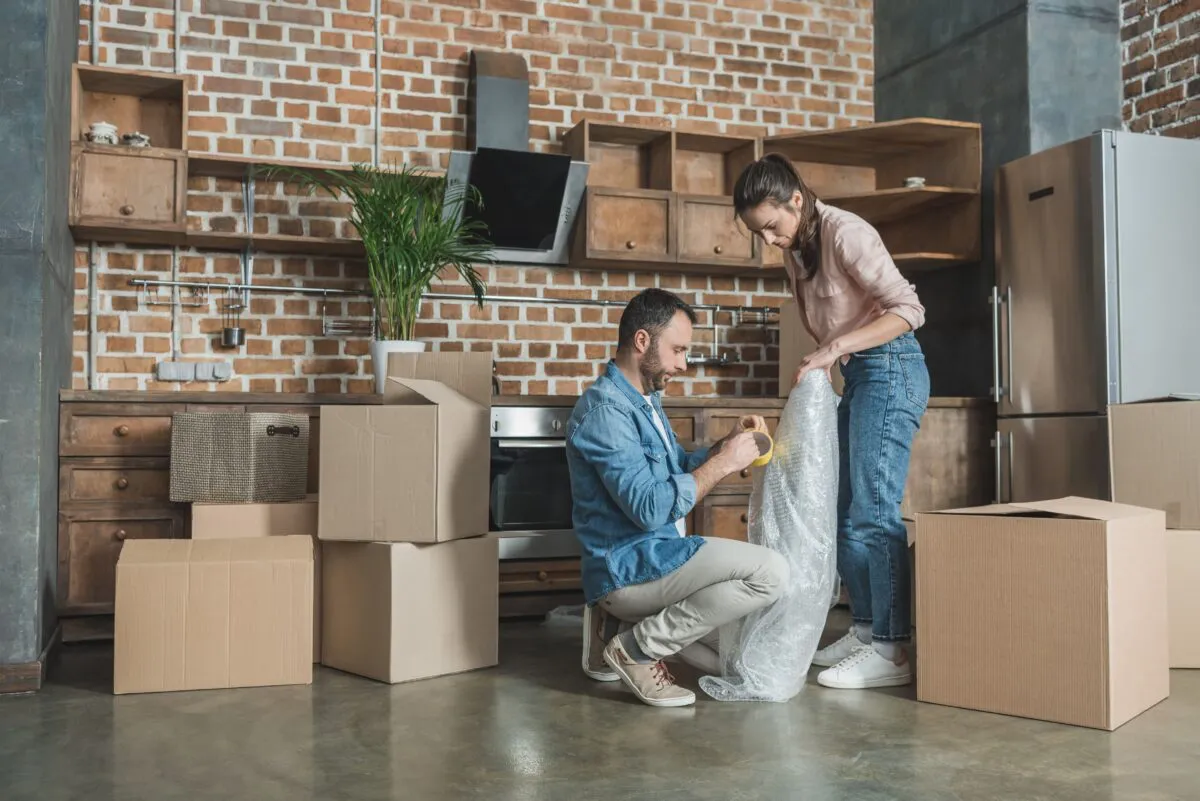 So if you are planning to move and worried about how to pack pictures for moving, this blog will be your go to guide! We have zeroed a few of the materials for packing that you should ideally use to avoid any damage to your beautiful pictures and paintings. Following are all the steps you should take to make sure that your pictures are safely relocated to the new location in one piece!
Let's begin:
How To Pack Pictures For Moving
1. Get Your Hands On The Right Packaging Materials
Before you start packing the most important thing is to collect the packaging material that you'll need!
The packaging materials would include packing paper, cardboard boxes, bubble wrap, plastic wrap, and securing tapes. This may seem like a small material but keeping all the materials would help you save a ton of time and make the whole process very efficient.
2. Put The Pictures In Boxes Of Similar Or Approximate Sizes
The next step is to pack these pictures into cardboard boxes having the same or approximate size. This will prevent unnecessary shaking of the pictures inside the boxes as there is no free space.
With no free space around, the pictures have very little probability of getting damaged during transportation. Don't forget to secure the boxes with packing tapes.
3. Use Tape to Mask the Glass Of The Frames
If your pictures have glass framed above them, you should secure and mask the glass with tape forming an 'X' shape. Thus, in case of any damage to the glass the tape would prevent it from shattering and will keep the glass intact.
4. Mask The Face of The Picture with Plastic Wrap or Palette Wraps Or Die-Free Papers:
In case your pictures do not have a glass frame you can protect the face of the pictures by wrapping them around with plastic wraps or palette wraps. You can mask the face of the pictures with several layers of plastic wrap or palette wraps.
5. Provide A Cushioning Effect with Bubble Wrap
Finally, when you are done with all the above steps you can just provide an extra cushioning effect by wrapping your picture frames with bubble wraps. Use bubble wrap to secure the frame all around its length.
6. Seal The Cardboard Boxes:
Place the bubble-wrapped pictures into cardboard boxes and then carefully secure the boxes with packing tapes. Use boxes that are large enough to accommodate your picture frames. If you do not get boxes of the required size, you can cut the last boxes and reshape them as per size of your pictures. Don't forget to secure the boxes with good quality packing tape.
7. Mark The Cardboard Boxes Using Fragile Stickers:
Just as a precautionary measure you can mark the boxes containing the pictures or any other fragile items with the 'cross' or labels such as 'handle with care' or 'fragile items'.
8. Make Sure the Boxes Are Positioned Properly in The Loading Trucks
Make sure that all the boxes containing pictures and frames are positioned properly into the loading truck before your final journey starts towards your new destination. The boxes containing the pictures should be placed on their sides and not flat. When placed this way with the boxes will absorb pressure and prevent damage.
Are you planning to move? Get in touch with us to get a FREE QUOTE and MOVE SAFELY.
You can also read our articles: