When thinking about moving out of state, some prepare carefully to avoid any trouble, while
others just let things go on their own. If you came here, you are serious about relocation and
want to know every detail, having everything under control, aren't you?
Few people like all the work and problem-solving that come with moving. As practice shows, a
little preliminary work saves a lot of time in the next stages and allows to smoothly enter the new
life in the new place. That's why we have compiled a list of tips directly related to relocating to
another state.
The list of tips for moving out of state
Tip #1: Stay Organized. When moving, many factors and pitfalls come into play, so it's critical to
stay organized. If you suffer from forgetfulness, phone apps and reminders can help you keep
things under control.
Tip #2: Explore a New Location. It's important to have complete information about the place you
will be settling in for a while. Those who are moving to another state with children need to take
care of finding a daycare center or school beforehand.
Tip #3: Find a Place to Live. Do you want to live closer to your office? Do you prefer to live out
of town? Answer these questions as soon as possible and find the proper place to live before
moving begins.
Tip #4: Visit the Doctor. Your health care will not work when you change states. If there is no
need to change your health insurance, you will have new doctors and specialists. Visit your
doctor one last time and get a checkup?
Tip #5. Tell People Your Out Of State Move. Share plans with your loved ones, whether it's a
message, a Facebook post, or an all-out party. Moving takes a lot of time, so make time in your
schedule to say goodbye to family and friends.
Tip #6. Receive New Driver's License. Troubles on the road in a new state can ruin your
experience. Laws and rules are different in every state, but they always require newcomers to
change their driver's licenses.
Tip #7. Make New Friends. You'll get used to a new place quickly if you make friends. Do this
ahead of time, through Facebook, Twitter, or mobile apps to find friends in your neighborhood.
You may be nervous about moving and its nuances. But remember our first tip? Stay organized.
Use these tips and highlight the main things to take care of in advance.
How to move out of state?
Long-distance relocation and moving from state to state is sometimes an unavoidable necessity.
It could be for career/work or family reasons, or you just need to change something in your life.
Either way, you need to research information and the move fully offers to prepare for the new
life.
Where to start? You have to decide which state to move to. This region should meet your
requirements, especially if you are interested in office or business moving. Check what the
business environment in the state is like, what kind of competitors you might encounter, and
whether there will be a demand for your services.
Analyze the cost of renting a home/office and include them in your budget. By the way, this
should also include payment for the state to state moving services and additional options. Set
your budget a little wider, as it always hides unforeseen expenses. Although, they can be greatly
reduced by hiring professional movers to ensure the quality and safe delivery of your
belongings.
Think carefully about the state (schools, activities, safety) and city in which to stay. When
planning an office relocation, make sure the new place will be more profitable for your business
than the previous one. Finally, analyze and choose a suitable workspace and housing. Their
cost mustn't harm your budget.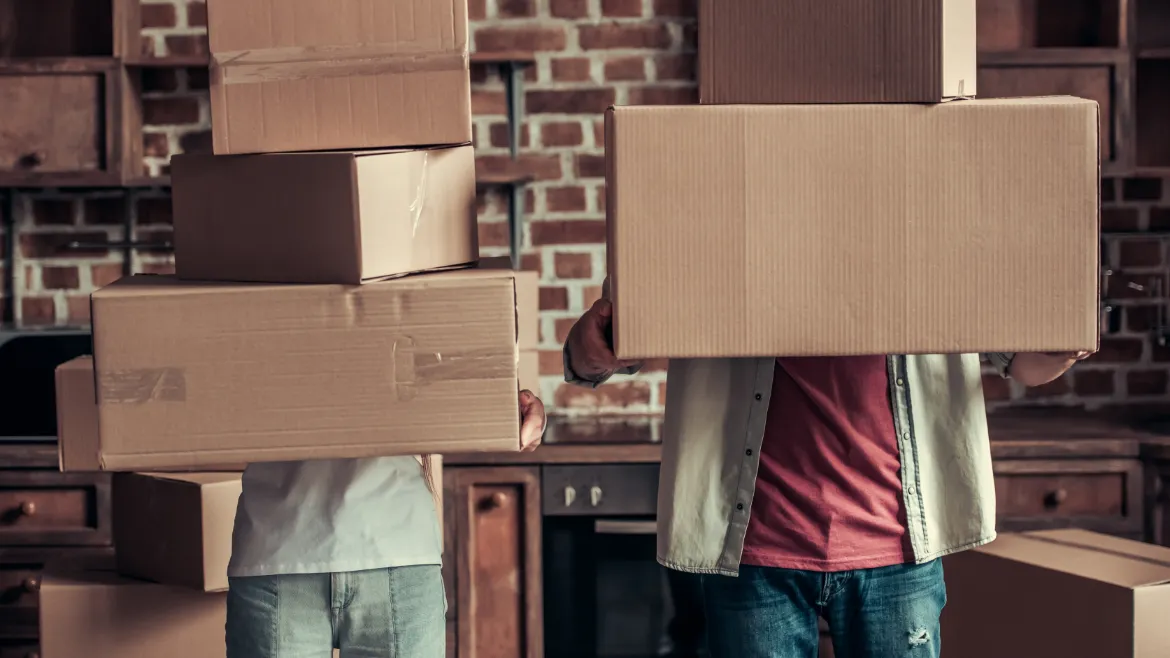 Moving to another state checklist
Relocation is never a simple task, whether you are booking a moving truck to travel across the
country or just moving down the next street. In practice, the farther you are going, the more
nuances you should consider. Ensure all the issues have been sorted out, and you won't have
any surprises before leaving the state. Take a few minutes with this moving out of state checklist
to learn how to move to a new place without losing your sanity.

Determine the budget
There are ways to save dollars when moving, although it still requires a financial commitment.
The first step is to determine what budget you can afford for the move. Based on that, you will
look for a moving company, buy supplies, and so on. And keep in mind additional costs, such as
installing video surveillance in the office, Wi-Fi and cable, utilities at the new location, and
others.

Choose a licensed company
People have different needs when moving to a new place. Some are willing and able to do it on
their own, while others buy a pack of services to take some issues and commitments off.
Determine your priorities and choose the best movers state to state. Keep in mind that
companies like Trek Movers provide long-distance relocations when going far out of the state.
Choosing proper movers will make your trip fast and comfortable and won't turn it into a
nightmare.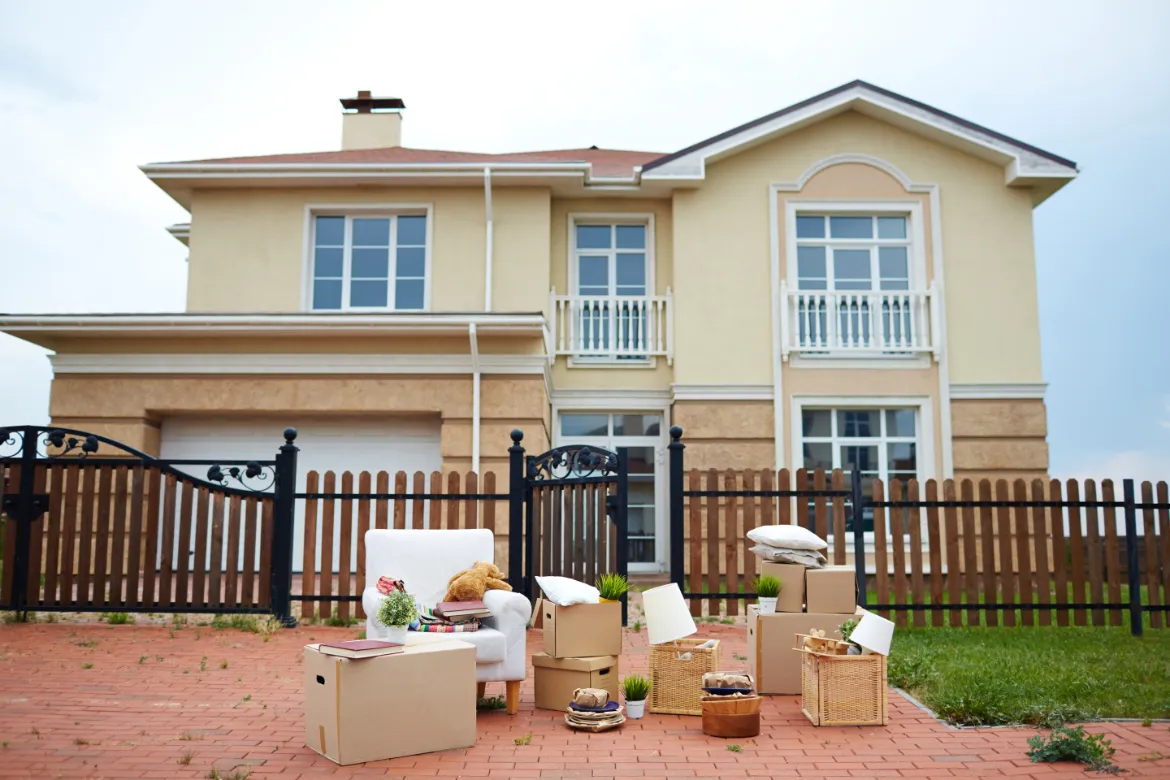 Get your documents in order
Document preparation is essential if you want to avoid tearing your hair out when you get to a
new office or house.
Change your address for subscriptions.
Set up utilities.
Take out insurance.
Register your pet.
Pay for Wi-Fi and cable.
Change your driver's license.
Some documents like pet registration can be prepared before moving, while others need to be
done once you're in the new state.
Explore a new state
Before going to a new place, it's better to explore it. There are many videos and information
about California and other US states, but ideally, you should spend a few days in the city and
region you are going to move to. Choose the right location for your office or the area you would
like to rent in. Check out the schools for your children. Notify your transfer company to calculate
the cost of moving out of state.
Packing
You don't want the big day to come when you are scrambling around trying properly to pack
your clothes, do you? The process takes time and effort because first, you need to check what
boxes you have and if there are enough other materials. Then pack all your valuables, clothes,
dishes, vases, and so on. A good way to save time is by ordering a pack from Trek Movers. Our
specialists will pack all of your belongings, preparing them for a trip. Pack the essentials
separately to use them right away at your new location.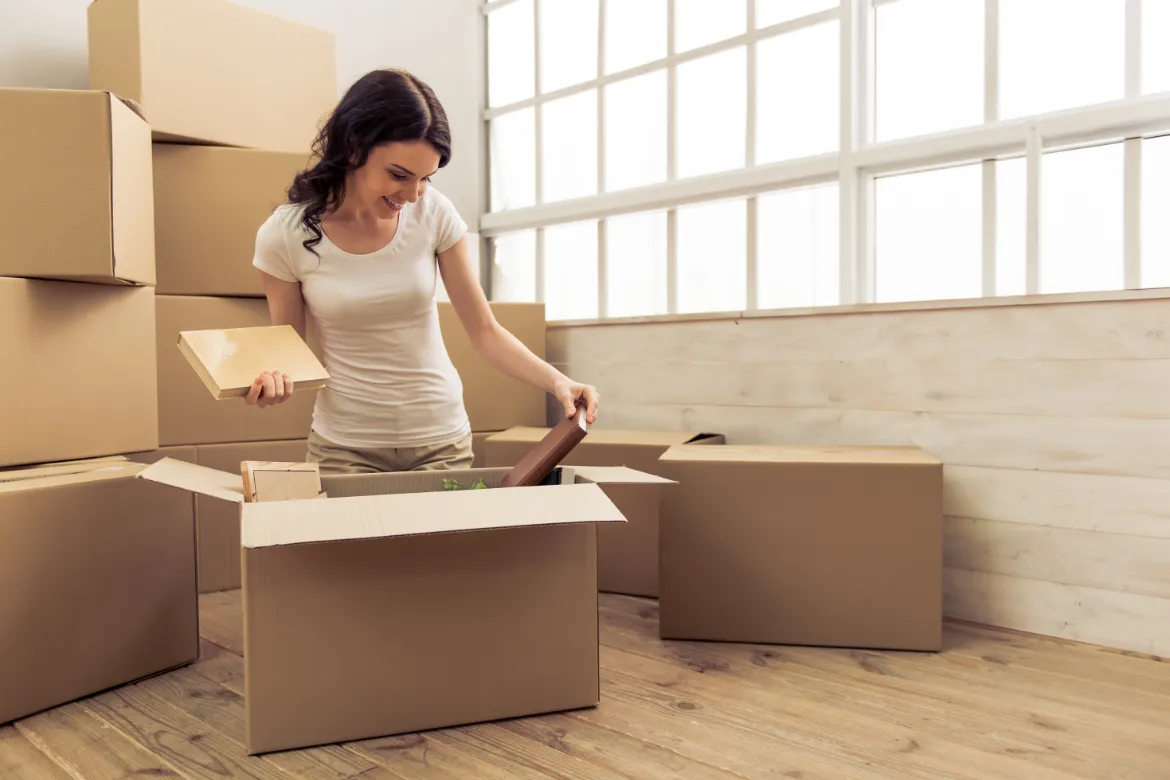 Out of state movers cost
Here is the main question: how much does it cost to move out of state? There is nothing
complicated about calculating the cost of a local move. If hiring movers for a long-distance
relocation, it will cost you from $2,500 to $11,000.
Calculating the average cost of moving beyond the state will be more difficult. When calculating
long-distance relocation, there are more factors to consider, such as:
Move size.
Distance between locations.
Hiring movers.
High or low season.
Approximate moving date.
Additional services.
All of these factors should be considered when calculating the price, and do not forget that the
state to state moving companies have different (often high) rates. In this case, you should trust
Trek Movers for the fastest relocation in California and beyond. Our professionals will plan and
calculate everything right to deliver your furniture, documents, chandeliers, and other items
safely and securely.