Shifting to a new place is a challenge no one wants to face. Physical work aside, the mental stress one has to deal with to make sure everything is done right, is overwhelming in itself. That's the reason most people tend to buy everything new whenever moving to a new home.
Buying everything new definitely adds a lot to the already high cost you have to pay for the place, whether you are on a lease or buying the place. Moving your old stuff, especially appliances, can help you save a lot. Plus you do not have to wait for the company to deliver and install them on site. So you can begin cooking food and washing your clothes at home from day one of moving. But where moving old appliances to your new place is an economical and convenient choice, transporting them is a challenging task.
Moving Appliances
When shifting your appliances from one place to the other, it is better to not try doing it yourself as you may end up damaging them. Trained appliance movers have the knowledge and skills necessary to get the job done smoothly and efficiently. Hiring a moving company can save you a lot of hassle. The movers come to your location equipped with sliders, furniture straps, dollies and all other necessary tools. They wrap delicate components in padded blankets in order to prevent them from breaking or getting scratched. Where you will have to spend a lot of time and effort figuring out the correct way to safely move the appliances and load them on the truck, the movers are experts and equipped with necessary hardware and tools to get the job done quickly.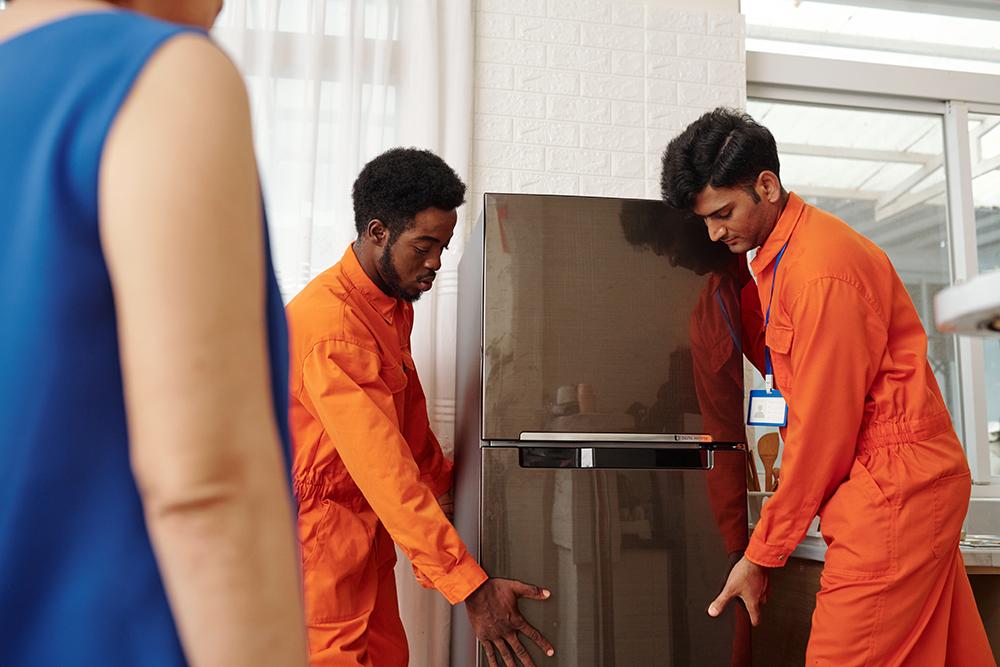 Preparing Your Appliances for a Move
Refrigerator Move: You should unplug your refrigerators at least 24 hours prior to the time for move in order to let it defrost. This way you can prevent the growth of molds and make sure the insides of the refrigerator are dry when moving. Needless to mention you should also remove the drawers and shelves inside it as well as all the food items. To make sure that the doors don't swing open, movers use tape to secure them as well as any electric wiring attached to the appliance. Refrigerators are particularly delicate in that they need to be kept upright while moving in order to prevent the leakage of compressor oil that can cause permanent damage. Therefore, refrigerator movers use dollies to easily move the refrigerators in an upright position.
Washing Machine and Dryer: Washer and dryer moving service providers ensure safe shifting of your washing machines and dryers so you do not have to worry about anything. They unplug the electronic appliances and disconnect the water supply and drainage pipes the correct way. Washing machines and dryers have a fragile surface that is prone to scratches. Therefore, padded moving blankets should be used to protect them during transport. Washer dryer movers specialize in hauling and installing electronic appliances. They install your washing machines and dryers at your new place and make sure they are working perfectly so you can begin using them from the first day at your new place
Stove and Dishwasher: Moving stoves and dishwashers is a complicated task. Most people prefer ordering new ones when they move in order to save themselves the hassle. However, professional appliance moving service providers can make this task simple for you and help you save your precious money. They have the right knowledge and experience to move your stove and dishwasher safely and securely. They disconnect the appliances from the water supply and dry out the hose before moving. Smaller components are wrapped and labelled in order to make reassembly and installation easy.
Small Appliances: Kitchen is perhaps one of the trickiest parts of your moving endeavor. It has numerous items that are small in size, some of them very delicate and breakable. There is your glass crockery that is most dear to your heart. Then there are your spices boxes, cutlery and utensils. You also have several small appliances that need to be moved. These include your mixers, mincers, shakers, kettles, toasters, microwave etc. Mostly made from plastic and glass, these small appliances need careful handling in order to avoid any damage. Plastic is prone to scratches so it is better to wrap the appliances in padding or linen and carry them in packing boxes. But before doing that, take some time to thoroughly clean and wipe every small appliance to avoid transporting grease, crumbs and other debris to your new place. Other small appliances at your home including iron and purifiers should also be handled with the same amount of care. To secure the cords, you can use zip ties or simple packing tape. Don't forget to label each box with a list of the components inside it and if it will need careful handling. This way you will let the movers know which boxes to handle carefully.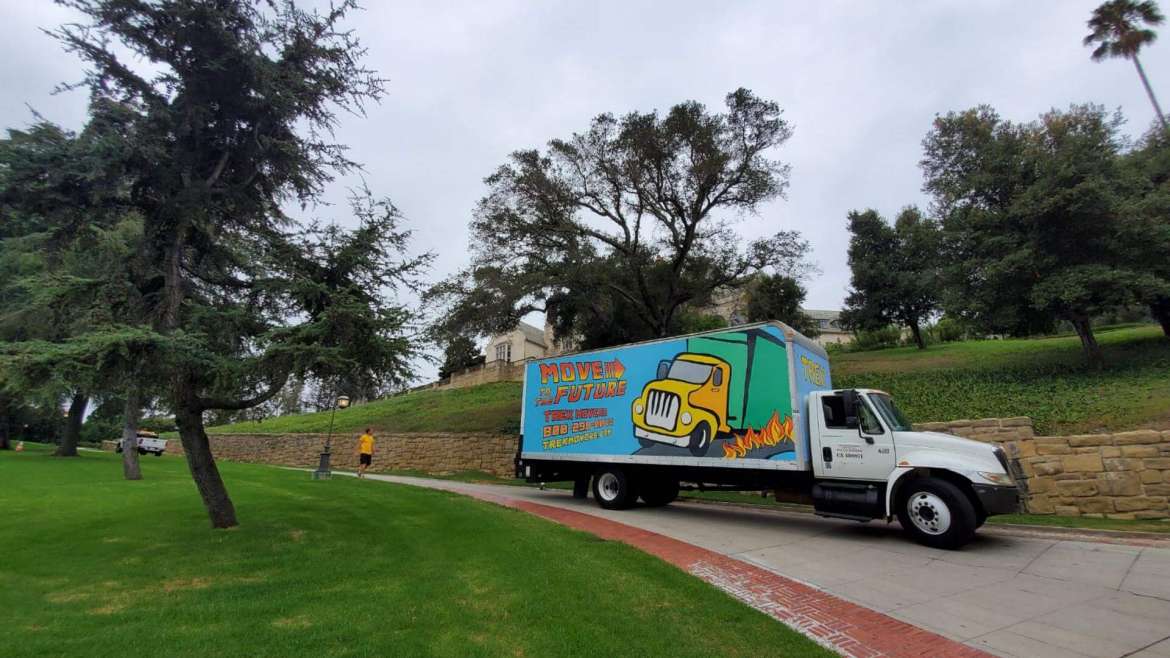 How to Spot the Right Appliance Movers near Me?
With the rise in population and rapidly developing real estate, the demand for heavy appliance movers is rising as well. Heavy appliance movers are abundant in the market these days. But not every appliance moving service provider is the same. It is better to put your appliances with the right company to make sure they are moved in a safe and secure manner. Therefore, if you want to move a freezer or any other heavy appliance, look for the following factors in the appliance movers:
The mover should be licensed and fully insured
The team should have the appropriate training and certifications to handle heavy equipment
The right tools and equipment needed to handle heavy appliances
Before finalizing a mover, compare the rates between different companies to get the best price for your work. Hiring the right moving company to move a freezer, a washing machine or other appliance will make the whole process very easy for you.
You can also read our articles: