How to Hire Movers?
This is a million dollar question and the one that you need to pay close attention to when hiring movers if you want your moving experience to be smooth and accident free. The process of finding a suitable mover might seem daunting but if you make some extra effort, you will come to find a mover that is most suitable to your needs. Don't worry, we will share some useful tips for hiring movers to make the process easier for you. In this guide we will take a look at a 12 step approach that will smooth the process for you
Ask For Personal Recommendations
Ask local realtors, your colleagues and friends. Check the local phone book to get numbers for local movers. You must get an in person estimate of your move. Getting an estimate on the phone will cause trouble because the mover has not seen your stuff and they have no idea how much material needs to be moved. There is no guarantee that the most popular mover is actually the best. If you get a personal recommendation for a mover then it is the best case scenario.
Conduct Initial Screenings
When listing a mover, it is always recommended to go online and check reviews for the particular mover. Some resources that might help you include the website of the Better Business Bureau (bbb.org) and calling or emailing American Moving and Storage Association (moving.org, [email protected]). If the company you are considering hiring is a member of the above mentioned associations it means that the company is legit and follows their moving guidelines.
Short-List At Least 3-4 Companies
For the in-home estimate you should at least have 3-4 companies shortlisted. If you are moving to a distant state (let say To California from New York) you should ask the mover to give you a binding contract. Estimates of the interstate moving are based on the amount of the weight that needs to be moved. For moving within a state, the estimate is calculated using different estimates.
Show Everything to Movers That You Want Moved
When the movers come to your home to check the stuff, be sure to show them everything that needs to be moved. On the day of moving, if the foreman believes that you have more stuff than you showed originally, he can "challenge: the original estimate. In such a case, you will be forced to pay significantly more. So be smart and forthcoming about everything that needs to be moved.
Review the Estimate
The estimate may be the combined document that was signed by you and the representative of the moving company. Review all the details mentioned in the document and be sure to check whether the contract is binding or not. The contract should be binding so the mover can't raise prices on the day of moving.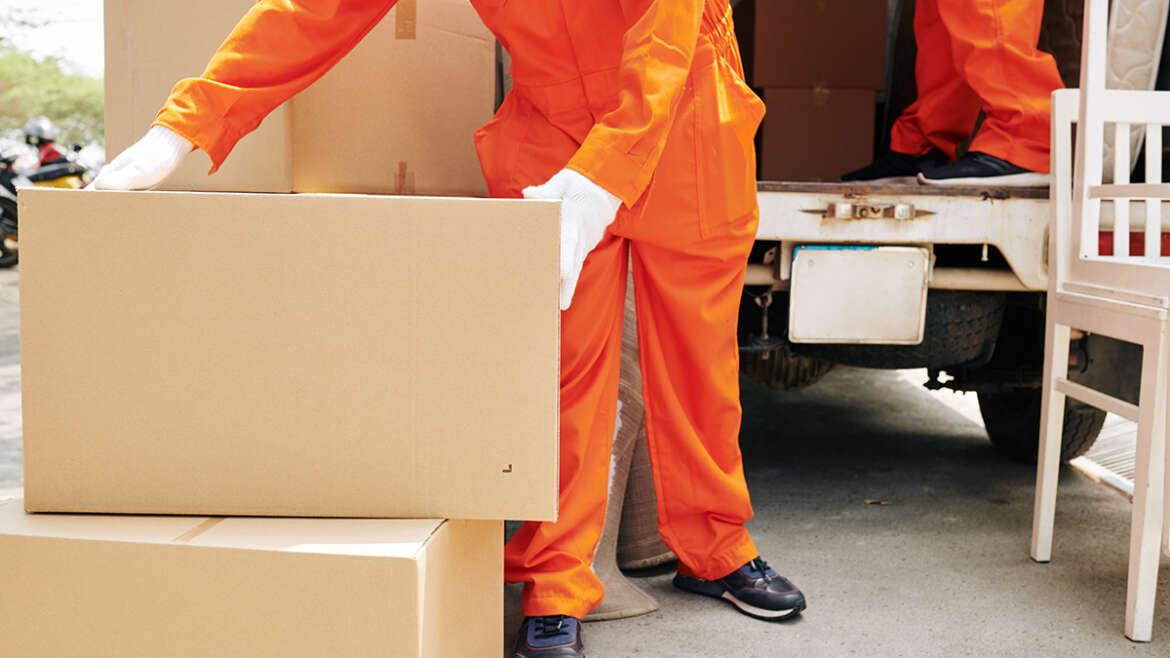 Keep the Estimates in a Secure Place
Moving is a hassle and it is very easy to lose your things. When you get the estimate from the movers, you should keep them in a place where they are easily accessible. Make a separate binder where you keep all your important documents and keep the estimation documents with them.
Compare the Bids
Once you have received quotations from available movers for hire, it is time for you to compare them and see if you are getting a good deal. For the higher bids check why they are charging extra. It is entirely possible that one mover has given you a lower estimate but they might also have omitted some services. If you have more than one reasonable quotation, it is not a bad policy to negotiate with the movers to see whether you can get an even better price.
Check the Final Contenders in More Detail
Now you have some final contenders it's time for you to go another round of inspection. Get back online and verify every detail provided by the mover. Confirm things like, their experience, their ratings, reliability etc. Some online business searching databases provide you with detailed information which you can use to verify everything.
Check Mover's License and Insurance Details
The next important step that you need to take is to check the insurance and licensing details of the mover you have selected. Movers will sometimes fake information and this should not come as a surprise if you cannot verify any information provided by the mover. To verify the details of the mover, go to safersys.org (the website for Federal Motor Carrier Safety Administration (FMCSA). On the website, enter the USDOT number provided by the mover and click "search". If the USDOT number is accurate, you will get some information. This information will look like following:
Company's name, address and contact information. Verify if these are the same as provided to you
The "Out of service" field in the upper left corner of the screen should read "No"
A tab named "Power Units" and "Drivers" will let you know the total number of drivers hired by the company. A company that claims to do "over 100 moves per month" but only has two or three drivers listed showed ring alarm bells for you.
Check safety ratings for the company as it will tell you how many accidents did the company have during its operational years.
These are some important things that you need to know before you decide to move. These things will help you get an idea about the mover and how authentic and legit their service is. Never neglect this part during your moving process as it might cost you significantly more to ignore these details.
Last But Not Least, Call FMCSA's Safety Violation and Consumer Complaints Hotline
Call FMCSA's Safety Violation and Consumer Complaints hotline which is 888-368-7238 (available 24/7) and check whether the company has any complaints registered against it. If it is possible, visit the mover's office and get a feel of the place yourself.
Now Choose a Mover
If you have followed every piece of information mentioned above, you can be confident about choosing a mover because they would be authentic and the presented information will be true and accurate.
On Moving Day, Get a Written Copy of All the Inventory
Having the complete list of inventory will help you keep the movers accountable for your possessions. Give the movers clear directions about the time of moving and give your contact number where movers can reach you in case of an emergency
Now you know how to choose a moving company. Whether you hire local movers or outsiders, following these 12 steps will help you smoothen the whole moving process. Hire a moving company now and enjoy your whole moving journey!