The assistance of a licensed moving company can make your local or long-distance relocation a lot easier. Professional movers will also save your money in most cases. But it can be really challenging to know how to deal with it if you have never hired moving companies before. In our review, we find out what a moving quote is. And why you should compare moving quotes online before booking professional moving services in California.
Let us build a quote for your move
How to Find Movers in My Area
We're pretty sure you have tons of offers from your local moving companies. But how can you know the chosen team is worth spending your time and money on? Before asking for moving quotes, take some time to check the company's website. Make sure they have real customers' reviews and information about certifying and moving permits as well. Here are some tips that will help you hire a professional moving company in good standing with guarantees.
Before getting a moving quote, check the price and ensure the company does not charge inexplicable extra fees. Some moving companies charge additional costs for the stairs, elevators, long hallways, and so on. But by hiring a trusted moving company (such as Trek Movers), you don't have to deal with any extra expenses.
Professional movers who mean business always have their own vehicles with a complete set of moving supplies. When asking for moving quotes, ensure the chosen company does not share your truck space with other customers.
Keep in mind how they treat a would-be customer while making a moving estimate. A good estimator always tries to figure out as many details as possible. So they will ask you super extensively about all the items you plan to relocate from your current spot to a new home.
Avoid any questionable schemes (such as a blank moving contract, you know). It's always better to clear up all those doubtful details when you request moving quotes. Also, don't be shy or lazy to require the moving company to grant you all the pieces in writing. Don't forget it will cost you money in the end.
Before you decide that chosen movers hit the spot, just make sure they get their act together. Clarify all details of the scheduling and moving process before requesting your moving quotes online. And again, feel free to compare moving quotes to pick safe and trustable moving services.
Trusted moving companies in California (like Trek Movers) are always licensed and insured. Avoid suspicious 'movers' to keep your money safe away from fraudsters. Actually, this is the very first thing you should know before requesting moving quotes online from any company. And certainly, good and trusted moving companies always provide the customers with free moving quotes.
How to Estimate Moving Costs
Moving estimates are a vital part of the planning stage when you decide to relocate to a new home. Makes no difference if you plan a short-distance or interstate transportation: cost estimates matter a lot. Numerous moving companies in California differ in their pricing and conditions. So it's always extremely important to have a clear and detailed moving quote before you get the ball rolling.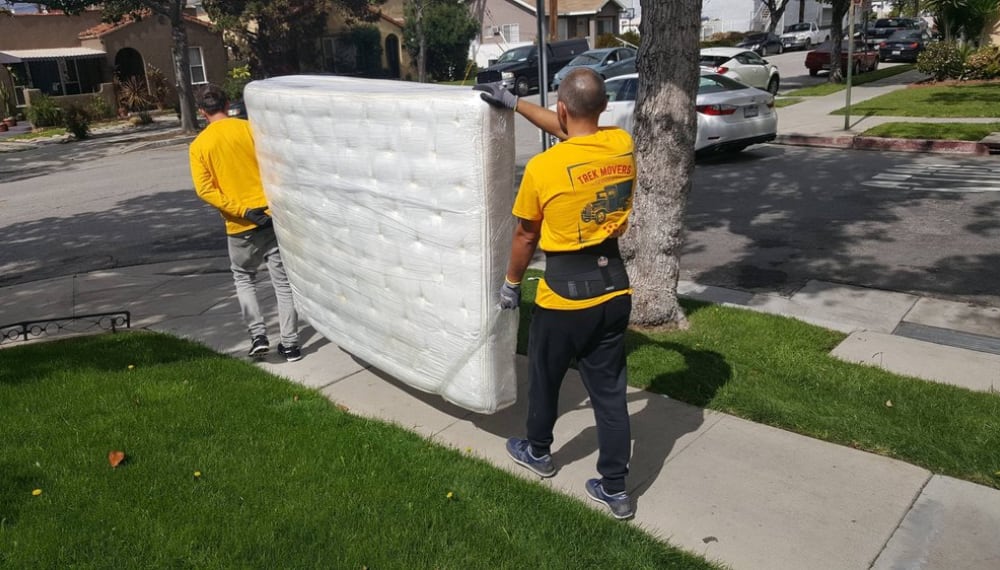 What are moving costs? Here are several typical expenses you usually face during the relocation to a new area.
Renting a truck.
Packing and moving supplies.
Furniture disassembling and assembling.
Cleaning and supplies.
With assistance from a full-service moving company, you don't have to deal with all those costs, such as renting a truck or buying packing and moving supplies. All-inclusive moving services normally contain them all, so you don't stress about wrapping, choosing a vehicle, and so on. What's more, the overall price always depends on tons of criteria. For instance, the final pricing in moving quotes generally counts the following items.
The distance between points (local, long-distance, interstate move).
The overall weight and size of belongings you have to deliver to a new area.
Labor fees vary by particular moving companies.
Used packing supplies and their costs.
Date and weekday.
Please note that long-distance and interstate transportations typically contain the estimated labor fee in the moving quotes. So you should consider that fact when you ask for long-distance moving quotes. Also, pay attention to the date and time you choose when scheduling a move. Some dates can affect the final price as out-of-hours services are provided with extra fees by most moving companies. Trusted licensed movers in California usually charge fixed rates per hour and many of them don't use any additional fees for the customers.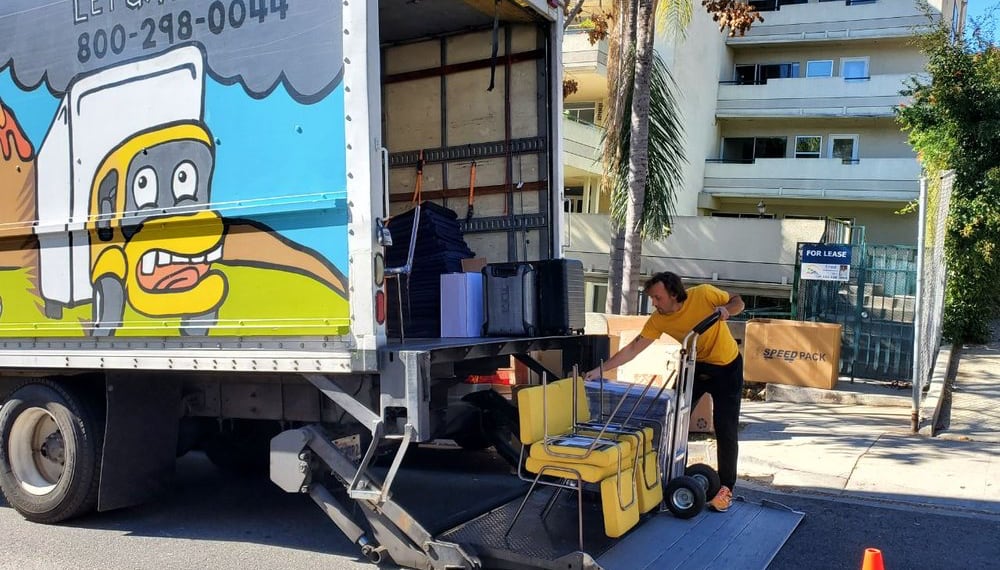 Different Types of Moving Quotes
Notice licensed moving companies in California offer two general kinds of moving estimates.
A binding moving quote provides for costs that have been laid out in writing. You must pay the cost that was originally quoted (no matter what the actual weight of your belongings). And even if there ends up any unforeseen extra costs, you pay the primary quoted amount only.
A non-binding moving estimate means that the overall amount can end up being different than the estimated one, depending on the particular circumstances during the relocation.
What does a general moving estimate usually contain? Depending on the moving company and the type of quote you choose, it may include miles, estimated weight of your belongings, wrapping and unwrapping services, transportation fee, gas surcharge, insurance surcharge, etc.
How to Get a Moving Quote: 3 Steps
Contact the moving company and give all the details of your upcoming relocation. Tell them where you live, where you move, when and what you're going to relocate.
Get the free moving quote online the company will provide to you.
Compare local or long-distance moving quotes from different movers and select a trustworthy company with the best rates.
We highly recommend comparing at least three moving estimates from different companies before you book a local mover for your upcoming relocation.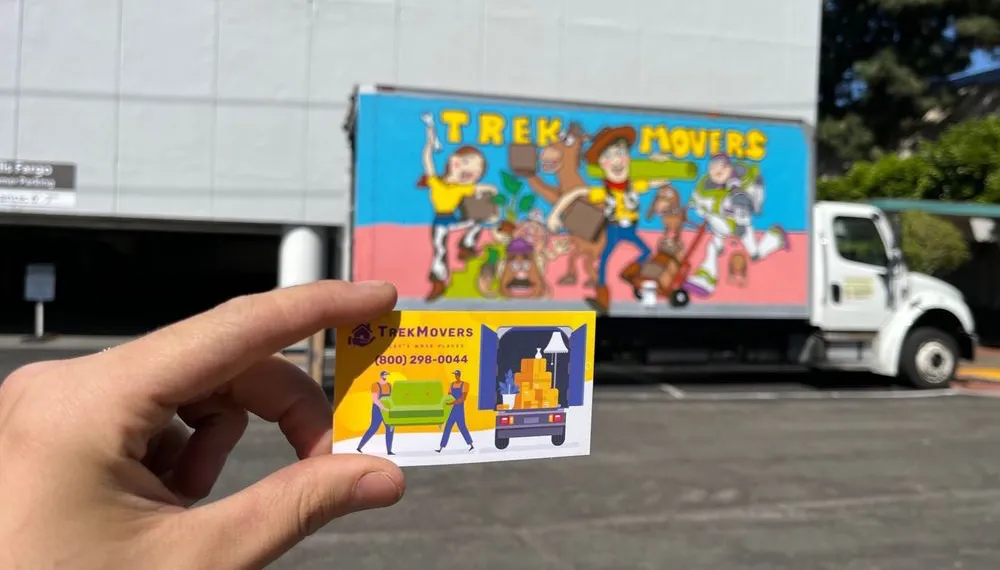 FAQ
In fact, this is an estimate provided to customers by a licensed moving company. The moving quote indicates the estimated or overall cost of relocation supported by professional packers and movers. Depending on the conditions of the selected company, you can receive a binding or non-binding type of estimate. Most companies in California provide estimating services for free. You can make a quote online.

Before hiring experienced movers for your relocation to a new home, ask some questions about the selected company and its moving services. Make sure they have all permits and registration numbers. Ask the manager about the additional fees, transfers, insurance, and subcontractors. It's also vital to make clear all details, including packing and storage services.

Some people think they can save money by planning a DIY move. At the same time, hiring professional movers does make sense in most cases (and above all, for your budget). You don't have to rent a truck and buy moving supplies by yourself with certified movers, as a company provides full-service relocation that usually includes all the stuff. Also, moving companies typically provide insurance, so you will save your money no matter the situation.