You have chosen a new home and are getting ready to move. Probably you have heard a lot about moving companies and collected recommendations about reliable movers. How much do movers cost? Actually, there are different models of calculating moving costs: flat rates and rates per hour.
The average cost of movers may vary significantly based on multiple factors, including the distance of your move, the overall size of your belongings, whether you need packing services or not, etc.
How Much Do Movers Cost?
Average Moving Cost
The difference in the average moving cost for different types of moves might be confusing. Obviously, you need to prepare your moving budget and learn the average cost of movers as a starting point.
As a rule, local moves are charged at hourly rates, and the total costs depend on the size of your move. For long-distance moves, flat rates are usually applied, and the estimation depends on weight, the scope of work, and distance.
The national average cost of movers is between $2,000 and $3,000. As always, there is a huge difference between the two ends of the price range.
Here is an estimate of our average cost of moving services:
| | | |
| --- | --- | --- |
| Type of Move | Low Estimate | High Estimate |
| Local move | $ 500+ | $3,000+ |
| Long-distance move | $ 2,500+ | $11,000+ |
Rest assured that each of our movers is experienced and insured, so have peace of mind knowing that
they will handle your belongings with utmost care!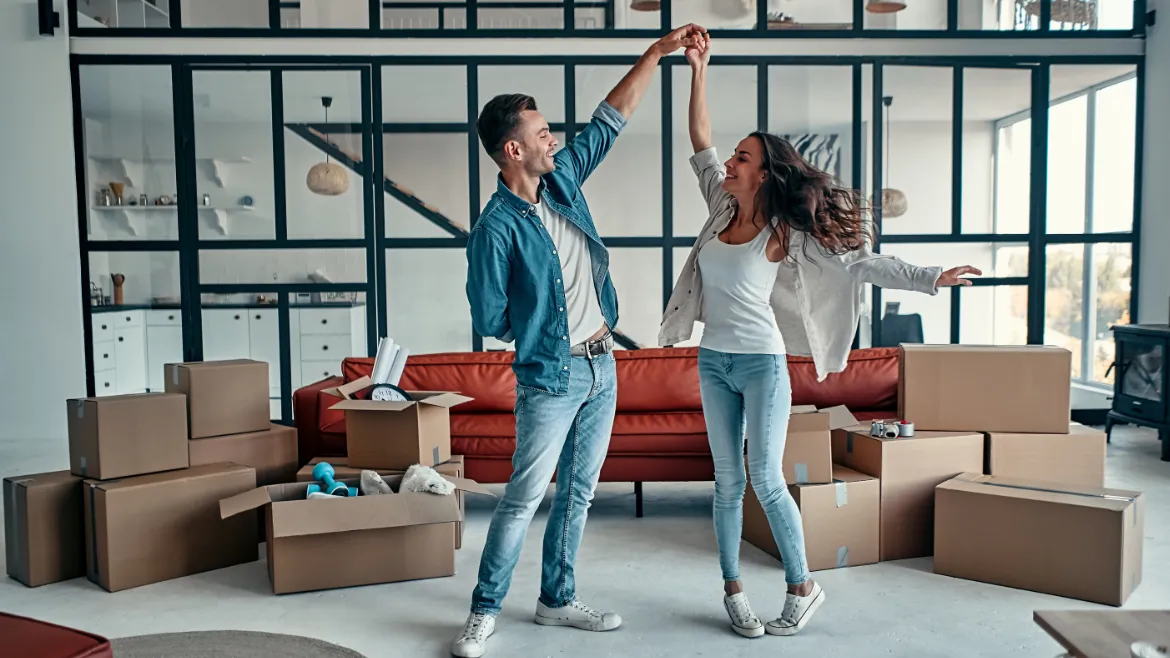 How Much Do Movers Cost Per Hour?
Typically, movers charge from $25 to $50 per hour, per mover for short-distance moves.
The average cost of movers per hour (full-service moves) is as follows:
| | | |
| --- | --- | --- |
| Number of movers | Cost per Hour (Cash Rate) | Cost per Hour (Credit rate) |
| 2 Movers & Truck (Studio, 1 Bedroom) | $120 | $140 |
| 3 Movers & Truck (2-3 Bedrooms) | $160 | $180 |
| 4 Movers and Truck (House, Office) | $200 | $220 |
Some moving companies add additional fees, such as packing supplies fees (if requested), oversized furniture fees, and high and/or narrow staircases. Besides, if movers do a good job and you are satisfied with the work done, you might consider moving tips.
Local Movers Cost
When you move within the same city or to another one located nearby, the relocation is called a short-distance or local move. However, the scope of work and the stress level are pretty much the same, just the price tag might be a bit lower. How much do movers cost for a local move?
Note that local moves are calculated by the cost per hour and the approximate number of hours required for completing work. Below you see the average cost of movers per hour for short-distance relocations:
Home
Size
# of Movers
# of Hours
Cost per
hour
Average Moving
Cost
Studio/1-
bedroom
2 and a truck
3-4
$120-160
$420+
2-
bedroom
3 and a truck
6-7
$180-200
$1080+
3-
bedroom
4 and a truck
8-12
$220-240
$1,760+
4+ house,
office
move
4+ and a truck
Vary on the size
of the
house/office
$220-240
$1,760+
As you can see, the average cost of our movers is quite reasonable. And if you're looking for a more accurate estimate, contact us, and we'll be happy to provide you with a quote!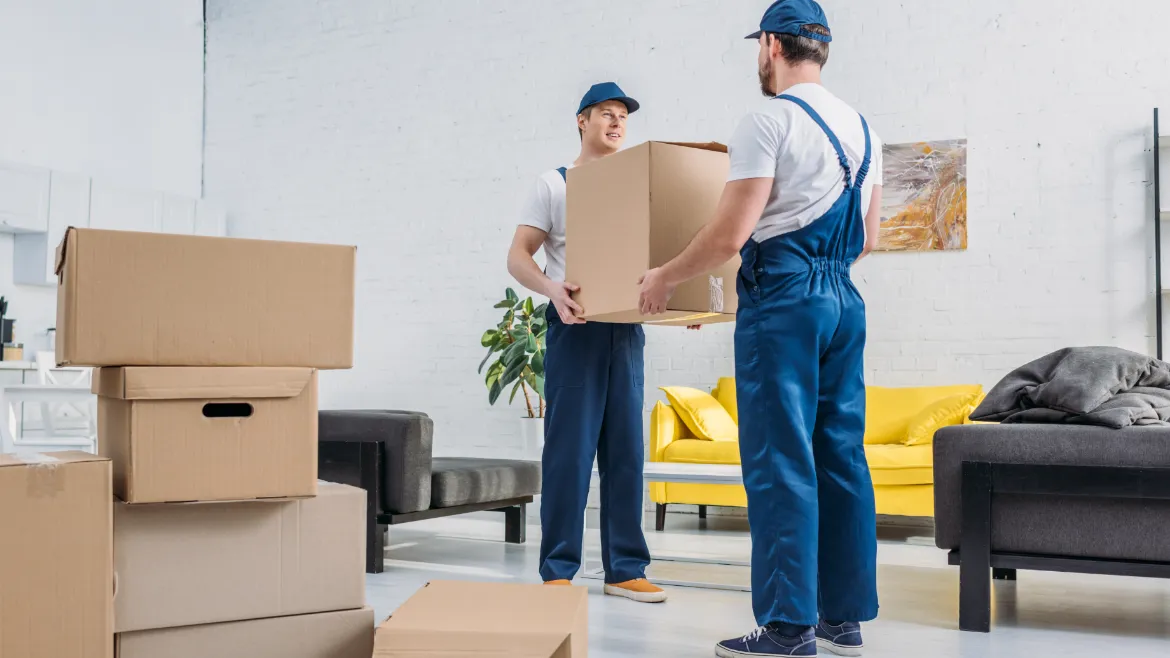 How Much Do Long-Distance Movers Cost?
Fair enough, long-distance moves are more complicated and expensive as they require more gas, tolls, and extra fees for drivers because the trip can take more than one day. The long-distance move cost depends also on the size of the move, the distance to travel, and the difficulty level for movers (stairs, oversized and fragile items, etc.).
See here our average long-distance moving rates:
# of Miles
1 Bedroom
2-3 Bedrooms
4+ bedroom house, office
move
100-500
$1,500+
$2,300+
$7,000+
500+
$4,000+
$4,700+
$9,000+
1000+
$7000+
$9,700
$15,000+
The best moving companies usually offer free online quotes and free virtual and in-person estimation services so that you could shape your moving budget.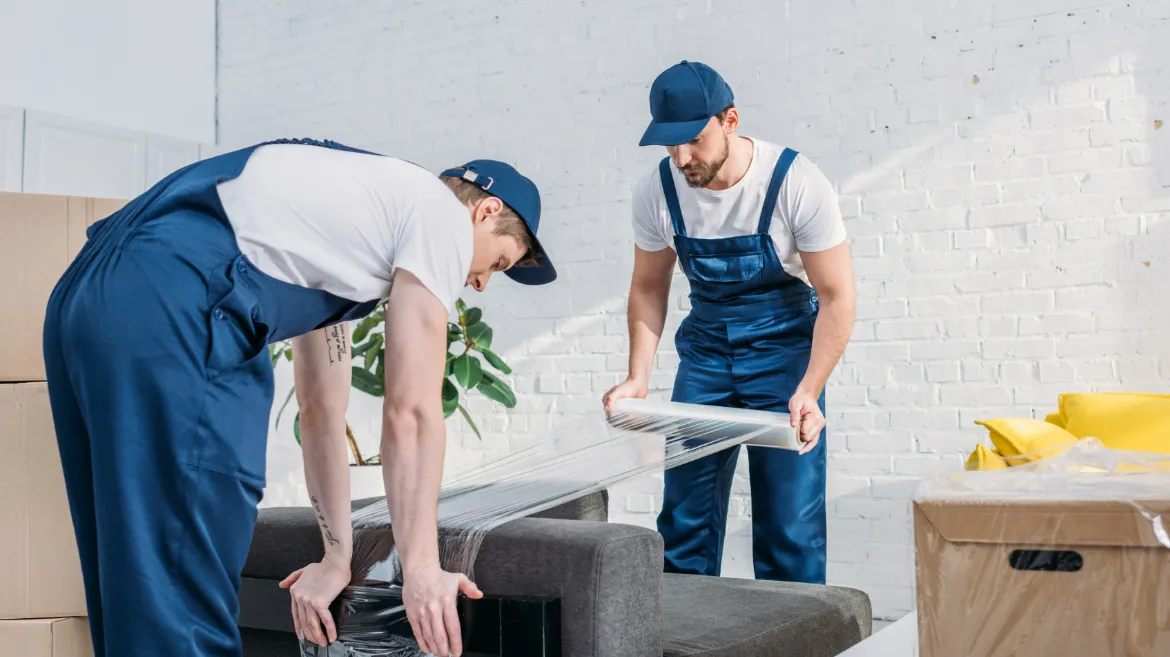 Movers and Packers
If you want to keep down moving costs and you are ready to pack on your own, you can save from $900 to $1 500. In this case, your expenses will be lower than the average.
Packing costs depend on the size of the move. Fragile items and artwork require special packing and increase packing costs.
Packing a 1-bedroom apartment usually costs between $250 and $500; for a 3-bedroom home expect to pay from $1 000 to $1 800, for larger homes packing services might cost you $2300 -$2500, packing materials included in the price. Young singles tend to save as much as they can, so they might go through packing by themselves. Families with kids more often hire movers to help with packing, particularly when they move from a large house.
Full-service movers usually provide a free quote that includes packing, disassembly/reassembly of large furniture items, carrying, transportation, and unpacking at a new place.
One of the benefits of movers packing your items is insurance — when a moving company is responsible for packing, so it is liable for any potential damages.
Major Factors
Naturally, every situation is unique, and moving costs may vary significantly. However, distance, moving size, and scope of work are the key factors determining the costs.
Reliable movers do not add extra fees for long carrying, stair carrying, shuttle, or elevator because they offer free quotes where you need to specify these details of your move; besides, they provide free in-person estimation on-the-scene too. Hence, these factors are taken into account.
Your expenses can be lower than the average cost of movers if you:
Declutter your home before your move. Sell or give to charity some unused and unwanted items. Throw away broken things that were kept "cause you never know".
Keep in mind that moving business is seasonal. During the summer months and holidays, prices are higher to accommodate the increased demand. The same is true for weekends, particularly the first and the last weekends of each month.
Get packed. The total amount can be reduced notably if you pack everything yourself. Unfortunately, the reduction in costs should be covered by your time for getting supplies and packing the full house. Every so often families with younger kids prefer hiring full-service movers like TrekMovers that provide packing services.
How much do movers cost for your specific situation? To make approximate calculations, get moving quotes from several reputable companies and compare the rates. For example, the California-based TrekMovers team also provides free virtual or in-person estimation in-situ. Based on this starting point, it is easier to adjust your moving budget.
Once you have considered all the factors influencing the costs, you can maintain hold of your moving expenses.
Contact Trek Movers for a quote to help you with the planning.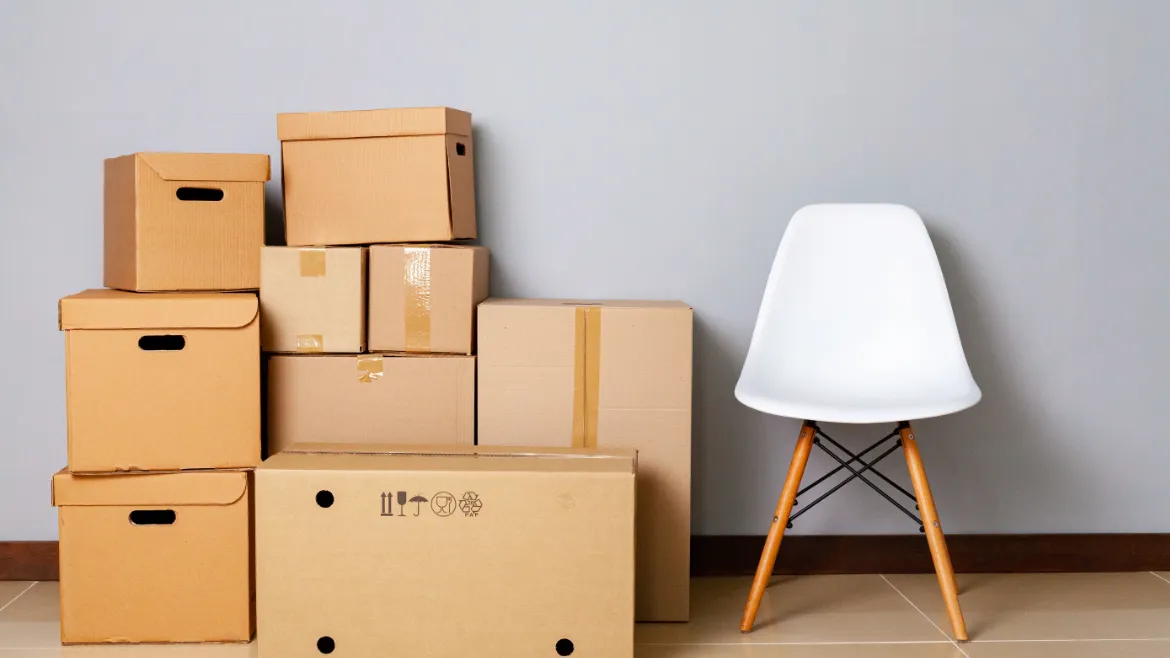 FAQ
What is included in moving expenses?
Our moving expenses include loading/unloading, packing/unpacking of materials, assembly services,
floors & doors protection, plastic wrap & tape, and tax & basic coverage. The expenses also cover the
number of movers and the vehicle.
Do movers charge by weight or volume?
Moves can be charged by volume or weight. As a rule, local moves are charged by rates per hour and the total costs depend on the size of your belongings. Estimation for long-distance moves is usually weight-based.
How to avoid moving scams?
Check with AMSA (American Moving and Storage Association)
Ask friends and colleagues for recommendations
Research moving companies (license, insurance, certificates)
Keep all the documentation (inventory notes, receipts, and bills)
Are moving expenses tax deductible?
Since 2018, moving expenses are no longer tax deductible for most taxpayers, except for members of the Armed Forces on active duty. Some states like California still provide a tax deduction if you qualify with the distance and time tests requirements.
How to calculate moving expenses?
Use the online calculator and get a free quote from TrekMovers, California, to approximate the cost of your move. Besides, you can request free in-person or virtual estimation by a TrekMovers professional.