A professional moving company saves a great deal of your time and relieves stress and anxiety associated with relocation. Quite often, you are too busy with all the moving chores and forget about additional costs, like tipping movers.
Actually, tipping is not obligatory but considering that the average salary for movers is around $16 per hour, you would like to thank the crew for a good job. How much should you tip movers? Even within the industry, there is no consensus of opinions on the tipping amount.
How Much to Tip Movers
Let's see how much to tip movers for local and long-distance relocation and what factors you should consider when deciding how much to tip movers.
Do You Need to Tip Movers?
Generally, there is no clear industry rule about tips; however, it is traditional to tip movers. So, the problem is not whether you give tips but rather how much.
Are you supposed to tip movers? Or providing snacks (lunch) will suffice? Dianne Gottsman, an etiquette expert at The Protocol School of Texas, answers, "Tipping movers has been a source of confusion… but they are in the service industry." Thus, you need to tip your movers.
Every relocation is different, and a move from a 2-bedroom apartment across the street can't be compared to a 3 or 4-bedroom house move across the country — the scope of work differs notably. Add here potential variations in professional skills, scheduling, the complexity of work, and overall attitude, it is easy to get confused.
Hence, if you are satisfied with the service, tip your movers; if something went wrong — you can cut or skip tipping.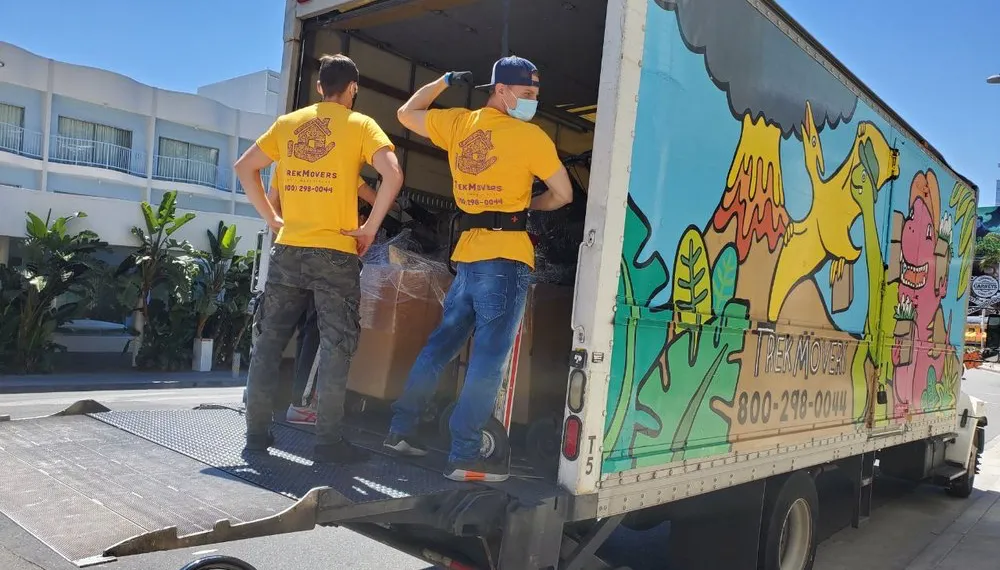 How Much Should You Tip Movers?
If you use the query "How much should you tip movers" in Google, you might get answers and recommendations that vary significantly: from $10 per 4 hours of work and $20 for a full day, or $4-10 per hour, or the specific percent based on the total cost of your move (from 5% to 20%).
There is no single formula to calculate tips. When you want to show your appreciation and not run out of money at the same time, use the rule of thumb as a guide:
If your move takes less than 4 hours, $20 per mover is a standard tip.
For a full-day move (8 hours), consider tipping $40 per person.
12 hours of work or more — you should consider tipping $50-$60 per person.
What should you consider when deciding how much to tip movers?
Besides the accepted standard, there are situations when you want to tip more or cut tipping. How much to tip movers depends on several factors:
Quality of service and additional services. When movers handle your items particularly carefully, work fast, and communicate politely and nicely, you may pay extra tips.
Difficulty. Multiple staircases, tight doors, heavy and large furniture, and weather conditions increase the workload for movers, so you need to consider these factors before handing over tips.
Sub-par service. This is a solid reason to reduce or cancel tips. Customers are stressed enough during relocation, and certain deviations from the established plan or errors might lead to frustration. The reasons for paying less than stated in the guidelines include late arrival and delays, lack of courtesy, careless handling of your belongings, etc.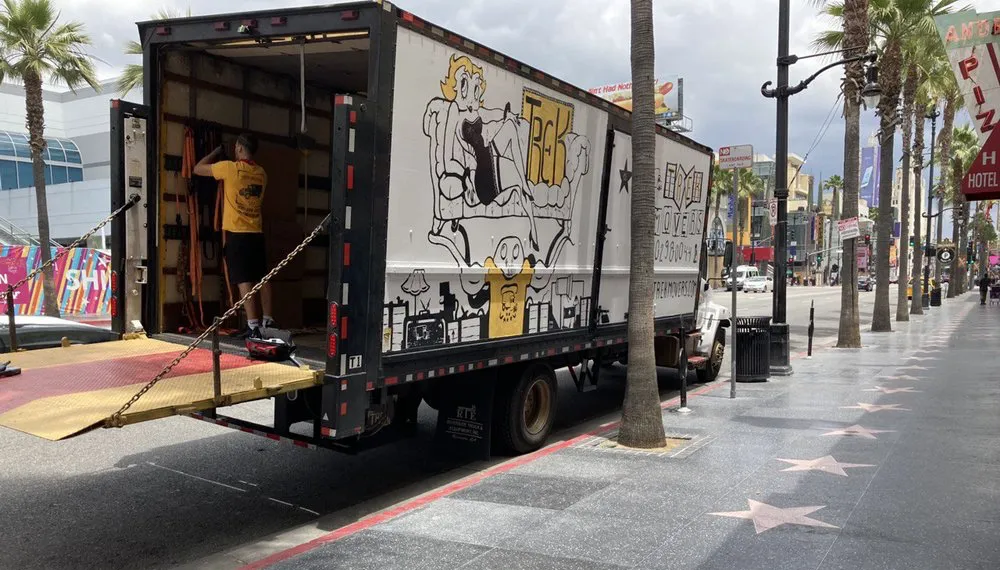 What Percent Are You Supposed to Tip?
It is a commonly-known fact that in the service industry the standard for tipping is 15% and more. With movers, this pattern is not always applicable.
In fact, the average of 5% to 10% for local moves and 10% to 20% for long-distance moves is the accepted standard. However, it is a flexible rate that depends on several factors listed above.
Another point to keep in mind is getting ready to split the amount and hand over tips individually to each worker. Avoid paying the total sum to the supervisor: movers will appreciate it if you will put tips into separate envelopes and pass them out to every member of the moving crew.
How Much to Tip Long-Distance Movers?
Long-distance moves are expensive overall, so paying an extra 20% as tips might set you back. You can plan 10%-15% of the total move cost for tips or go with a flat tip rate following the guideline above.
As we all know, cash tips are preferable, but for long-distance moves, it might be complicated. You can clarify with the supervisor of your move beforehand whether crew members use payment apps like Cash App or Venmo, and send tips via the app.
In case of a corporate move, to list tips as a business expense you can pay tips by credit card. Make sure that the supervisor is informed about the sum to be split between members of the crew.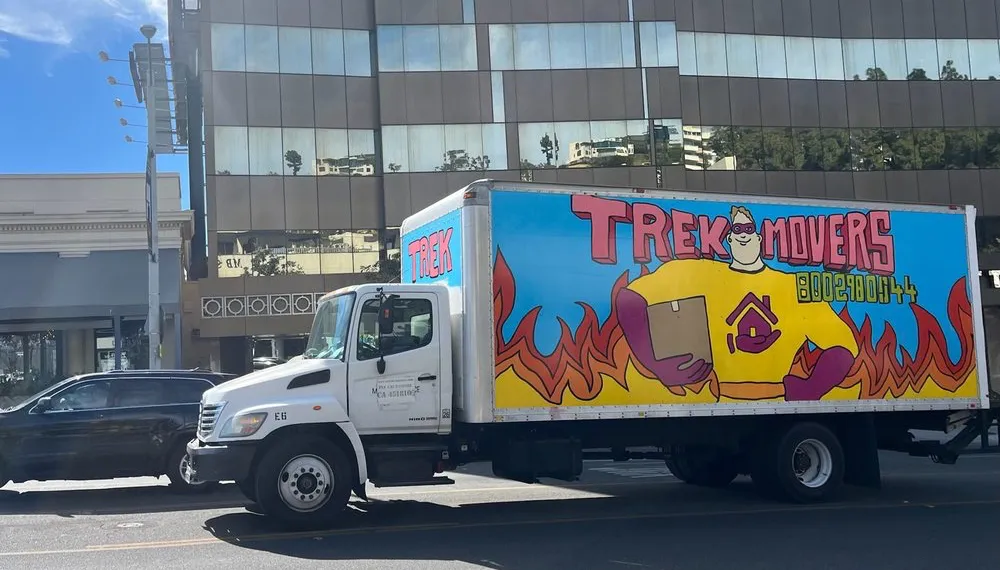 How Much to Tip Local Movers?
In the case of local moves, the common standard is $4-5 per hour given that movers handled your stuff carefully and overall did a good job that you are satisfied with.
Practically, every situation is unique, so answers to "How much do you tip movers?" are ranging from $20 to $40 per mover for a 4-hour move.
You can calculate tips for a local move based on the 5%-10% of your total move costs. For instance, if the total cost of your move is $1 500, you may plan tipping movers between $75 and $150, splitting the sum between movers.
Local moves can vary significantly. Tipping local movers, you need also consider extra effort for the difficulty of your move, including large and fragile items, distance to carry heavy furniture or equipment, and courtesy of movers. When a professional team makes your relocation less stressful, you may increase tips as an expression of your gratitude for their work.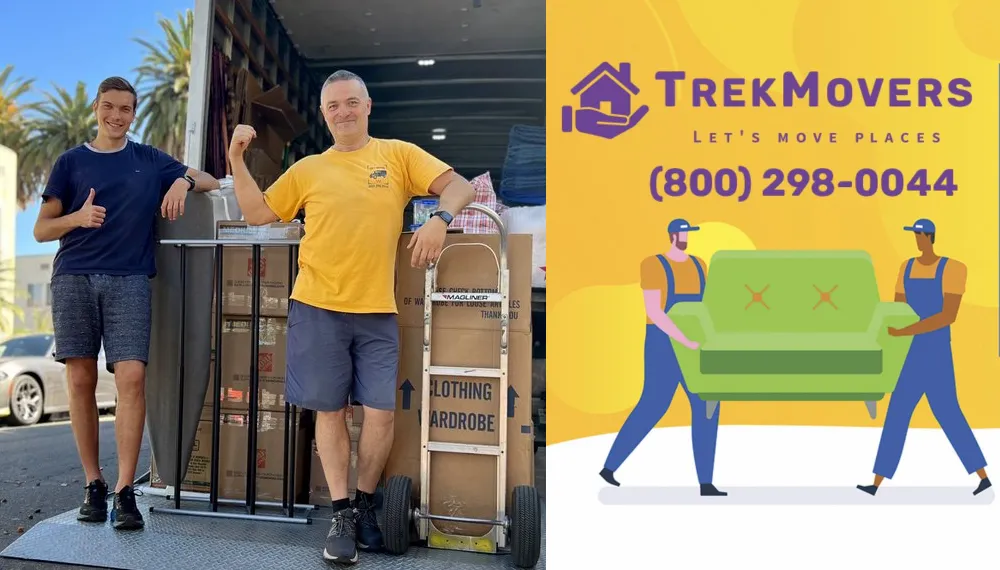 When Should You Tip Movers?
Generally, you tip movers upon completion of work. This approach is applicable easily for local moves when one team works on both ends of relocation.
When it comes to long-distance moves, the reasonable question is "Do you tip movers when they load or unload?" You can have different teams working on each location: packers and loaders at the current address, and a new team for unloading the truck at your new place. You can clarify this issue with your moving company in advance. If there will be two different teams, you are supposed to tip each team separately. How much do you tip movers at each location? It depends on the workload teams have to perform. You can split planned tips based on the performance of the crew.
If you transfer from an apartment located in a building with narrow staircases to a spacious house with wide doors and comfortable parking, the first crew has a heavier job to do. If the team performs well, and you appreciate careful handling of your items despite difficulties, you may consider higher tips for the first crew.
Some people tip at the beginning of the day to keep movers' spirits up through the day.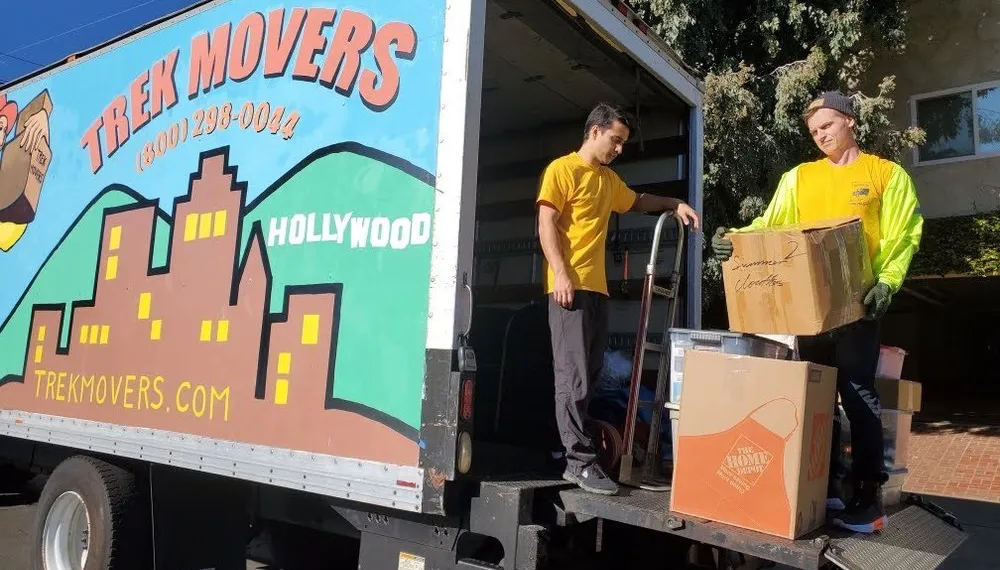 Gratuity for Movers
When you hire a full-service moving company for packing your belongings and loading the truck, movers work for several hours, sometimes a full day. It would be nice of you to provide soft drinks and snacks. Optionally, you can just offer extra money so that they would buy snacks they like.
Normally, if a move takes more than 4-5 hours, movers will need a lunch break. You can offer a meal on-site — it will save precious time. Pizza, burgers, fried chicken, or any other easy meals will do well. Based on your budget, you can ask movers about preferable food and order meals from a local diner. They will definitely appreciate such a nice gesture. This is not considered as tipping movers but as an expression of your gratitude.
TrekMovers is a team of skilled and experienced movers striving to ensure a smooth workflow for every customer. Based in California, the company takes over the hassle of local and long-distance moves taking the moving service to a new, stress-free level.