After getting a new house, you then begin to pack up your items and preparing all appliances to be transported to the new home. When you complete enough tasks beforehand, you will not need to worry about many things when it is moving day. Some of these tasks involve answering these important questions like what size moving truck do I need? And so on.
It is important to know the various sizes of moving trucks and the ability to select one which is best suited to your move. Without using a moving service, this could be a task that involves a careful planning budget. If you choose to move with small items one at a time, you will need to go multiple times and end up losing much time.
If you also end up renting a bigger than necessary size moving truck, you could be paying for more space than necessary.
The different types of moving truck sizes.
Small trucks for moving
What size moving truck do I need? Various moving truck sizes are up for rent. With the light load trucks, you get a 10 feet size moving truck or thereabout. This type of truck can be used for a small moving trip for one-bedroom houses. The small trucks for moving can also be used to make multiple trips for people who do not mind making more than one trip. This type of truck can be used to move items out of middle-sized apartments. Small loads could be items from a small apartment or a dorm room. They usually do not have large appliances.
Medium trucks for moving
If you have medium load sizes, you could go for the medium moving truck sizes. They are between 15 and 17 feet long. Some examples of the medium load are those from small apartments and one-bedroom houses. This is the right size that can be used for items from either a three-bedroom house or a four-bedroom house. This is an optimal size of truck for people looking to move small businesses.
Large trucks for moving
What size moving truck for 3 bedroom house? Bigger loads will need larger trucks that are between 20 and 26 feet long. This is the right type of truck that can be used to move items from either two-bedroom or three-bedroom homes which come with between five and eight rooms. These are the right trucks for the job. Technically, these types of trucks are big enough to accommodate around 500 medium-sized boxes. They are also big enough to be able to transport about 15 big furniture items.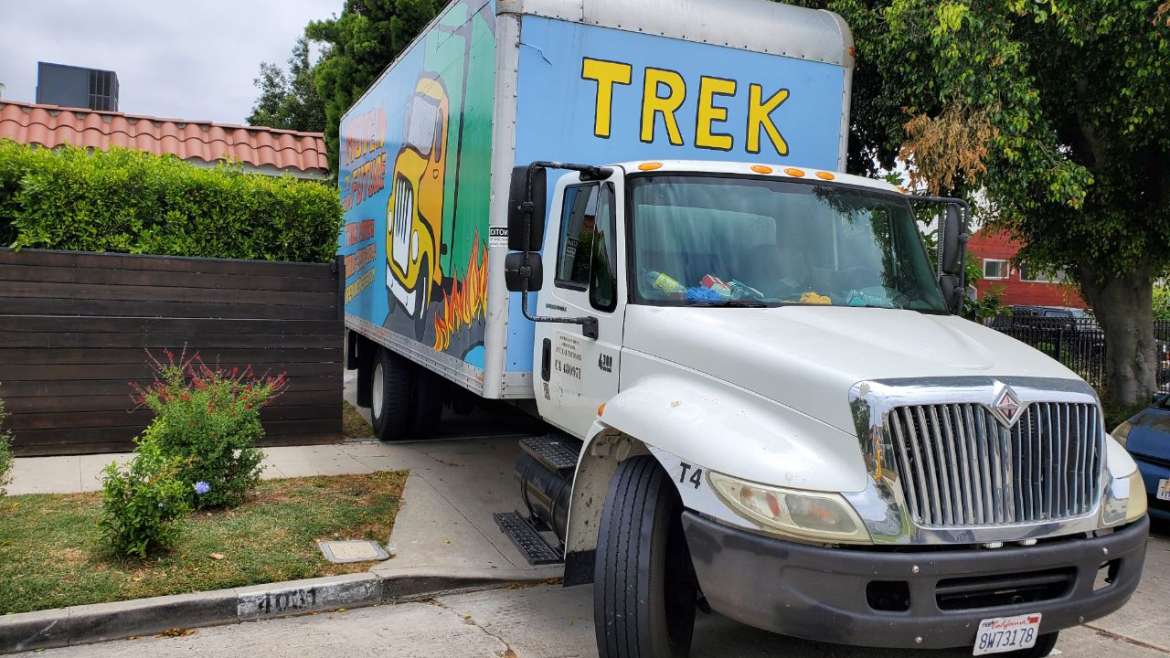 Choosing the right truck size when moving your home. A stage by stage description.
First step: Write out all the items that you need in the truck
When you think, "What size moving truck do I need?" there is a way that you can do this. You need to begin your move by listing all the items that you are expected to load right inside the truck. This means that you will need to create an inventory for a lot of items which range from antiques to linens.
Second step: Get an online-based size calculator for moving
You may think, "What size moving truck for 3 bedroom house do I need?" This can be done easily. There are a collection of online-based calculators that can allow movers to calculate the size of truck that they will be needing to complete their house relocation move. The calculator comes with simple instructions and is extremely user-friendly. Movers are allowed to input a list of all the items that they should be moving with. This is input from this information is then matched along with the right moving truck. The truck will be sure to have a sufficient amount of cubic feet. This will be just enough to complete the move.
Third step: Get a truck rental service
Once you find out the number of packages and furniture items that you shall be mobbing along, you can now go ahead and select a truck rental service. once you do this, you can contact them. Once you get the truck company, you can go ahead and describe the needed load size of the items that you plan to move. You can also make enquiries about the different loading methods. You will also enquire for more information as to the best way to pack up the truck. Finally, understand their rental rates and how this works. Do you get charged by the hour or by the mile?
Fourth step: Make a comparison of various truck companies
When looking for the right truck moving company, try to contact several reputable moving companies. Note down all their truck sizes, pricing, and capacities. You should still make more enquiries to find out about the availability of a towing service or loading ramps.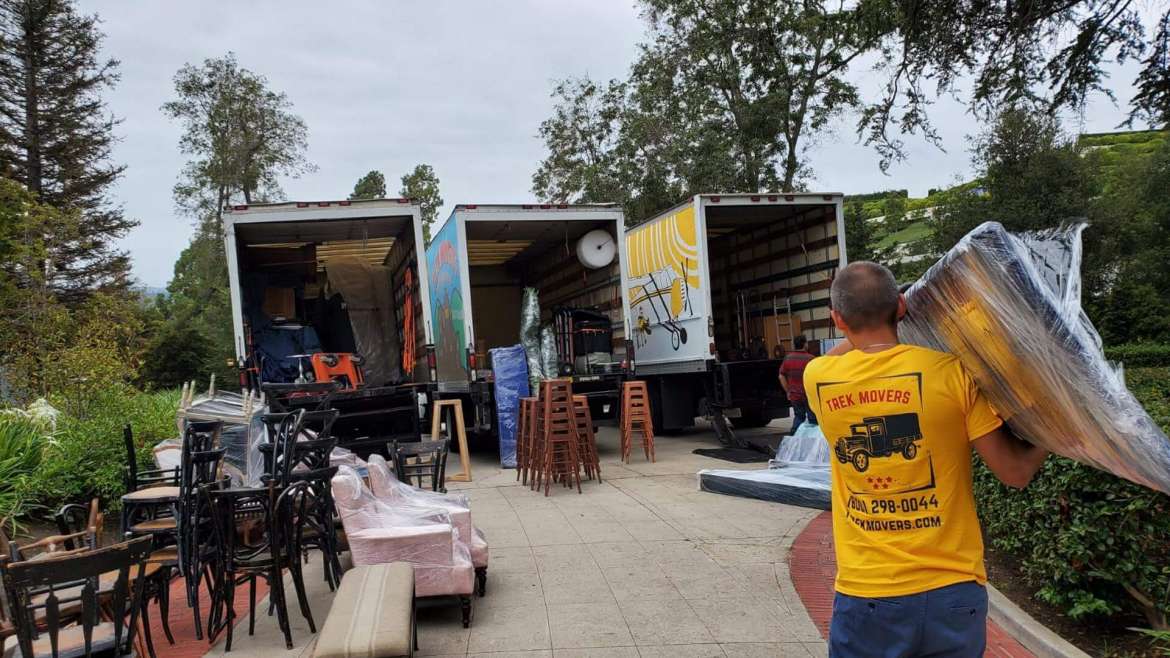 Conclusion
Finding the size of your moving truck goes beyond estimating the number of packages that you need to pack along. You need to estimate the number of rooms you have in your current home. Other factors to consider include checking for big furnishings, and home appliances. To help you best plan your truck size, you should take a complete inventory of all the items that should be moved. Then, try to think whether anything needs towing, such as your RV or car, behind the moving truck.
Frequently asked questions about moving trucks
What size moving truck do I need?
The truck size of your moving truck has to do with the number of rooms that are being moved. Other factors that will also affect your truck sizing includes whether you are moving big furniture pieces, home appliances, or if you need to tow your vehicle.
How do I make full use of all the spaces in the moving truck?
Begin by taking apart every furniture item through effective disassembling. Then get compact packaging to help load the items. You will need to first load in the heavier items and the heavy packages. This way smaller bags and boxes can be fitted around and at the top of heavier and bulkier boxes.
Can I tow my vehicle behind the truck as it moves?
During your inquiry about sizes of a truck, it is important that know that you have a car to tow. Trucks might get recommended based on their carrying/capacity.
How soon ahead of time should a moving truck be rented?
It is ideal to contact the moving company during the time that you plan to move. They can be contacted over the phone or online. This way, you can be sure that the moving truck will be available when you need its services.