Local Moving Services
Professional local movers near you.
Thank you for considering Trek Movers as your local moving company. We sincerely appreciate your business with us, and we assure you that we will move you safely and efficiently.
Trek Movers is a licensed local moving company with an active moving permit issued by the Bureau of Household Goods and Service Division of Household Mover and regulated by the Department of Consumer Affairs and the Public Utility Commission.
Trek Movers is regulated to provide a wide range of local moving services for all residents and businesses. For your reassurance, Trek Movers maintains all Certificates of Insurance at the very top level to make sure all parties are protected, including Cargo Insurance, Workers Compensation Insurance, General Liability, PL PD, BIPD, Limited Liability, etc.
When & How to book the local movers?
The early the better. We made it simple
Often, a brief telephone conversation with a relocation specialist is the best way to plan a local move. Alternatively, for a more accurate quotation, you can take advantage of our professional moving software to submit full details of your move (via "Get a quote" button on our website), such as inventory, internal layout, and parking details, packing for the smaller items, etc. It is simple, intuitive, and 100% secure.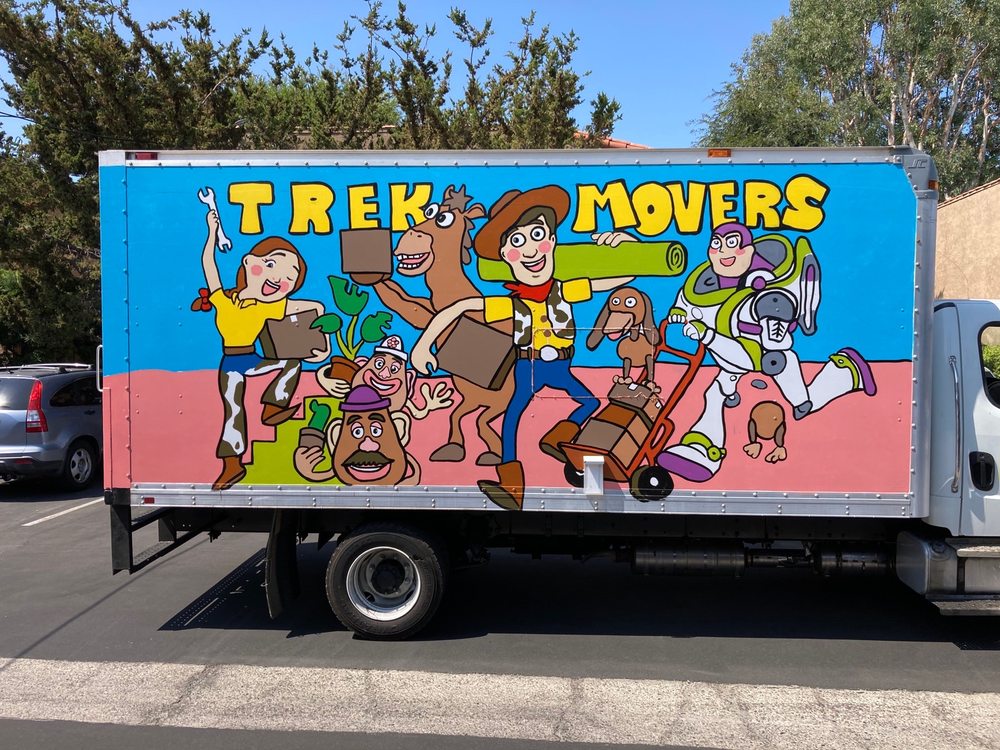 As you will see, some days, including weekends and month-end, are often overbooked. Therefore, we offer incentives & off-peak rates for local moving (typically Monday through Thursday), so long as the midweek days don't fall at the end of the month.
We offer the off-peak system to provide better options to our local moving customers and also to ensure a reliable workflow across the whole week for our local moving crews – which, in turn, allows us to retain the most experienced, skilled local movers in the long term, ensuring top quality service every time.
The more we know, the better we able to assist
Our recommendations for each local moving project are based on customers' personal preferences, size of the move, heavy items involved, full packing services for the smaller items if required (kitchenware, books, personal items, artwork, and other delicate items), stairs and/or long hallways at the pick-up and drop-off addresses, shared/reserved elevators, parking proximity, etc.
As an example, the typical format for a larger 2 bedroom size move requires at least 3 movers and 1 fully equipped moving truck to complete the job efficiently and safely. Although, additional mover(s) and/or an additional truck(s) can be added at your discretion to deal with any complications (access issues, narrow stairs, long hallways, shared/reserved elevator, parking difficulties, moving time limitations set by HOA, heavy items, high volume/bigger moves, full packing for all smaller items).
Due to the unique variables of each move, local moving companies are not permitted to provide hard estimates without full details of the actual move. Essentially, we will move you as safely and as efficiently as possible, and we are completely open regarding the pricing framework.
One of the best ways to arrange a larger local moving service, commercial or industrial moves accordingly is to have one of our estimators complete an in-person or a virtual estimate session (via FaceTime or Zoom) and then submit the full inventory, including internal layout details, and any additional details/instructions. This way, we will provide detailed quotations, including an all-inclusive "flat rate" for the entire local moving service.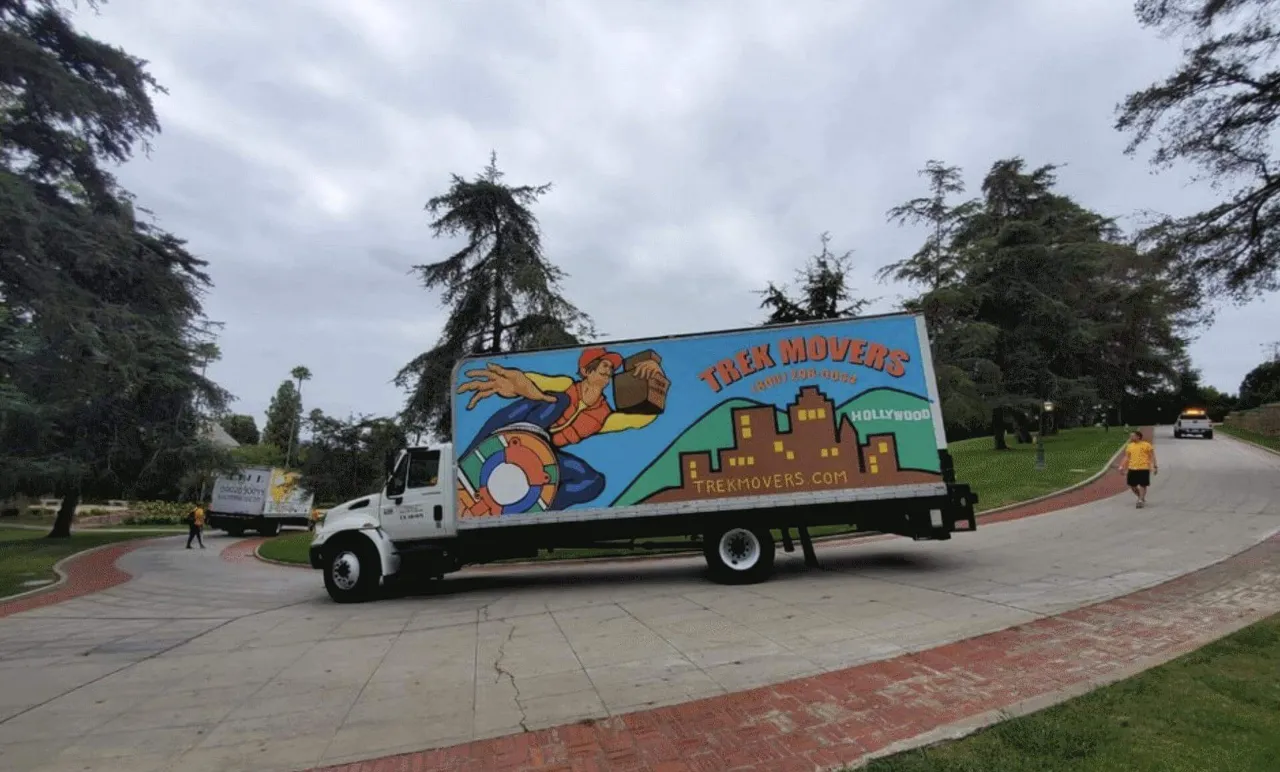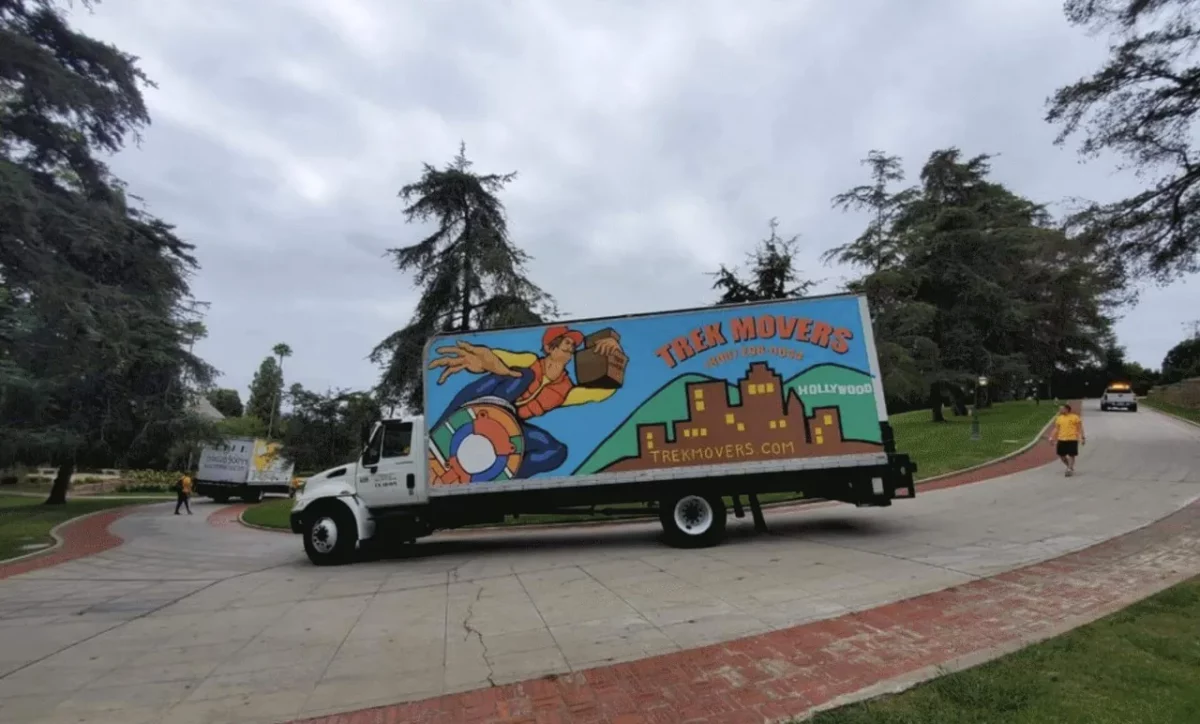 We possess all the Skills & Experience that You're looking for.
Licensed & insured
Your move is protected
For your reassurance, Trek Movers maintain all required COI plans – Workers Compensation Insurance, Cargo Insurance, General Liability, PLPD, BIPD.
Trustworthy movers
Ethical company policy
We are a full-service moving company – not a broker. Our movers get paid more when there are no damages and when we receive high customer service ratings.
Full-Service moving
Fully-equipped trucks
Every load is transported by certified drivers utilizing fully-equipped commercial moving vehicles monitored for 365 days by USDOT and CHP Division.
Quick delivery
Always on time
We strive to move our customers quickly and efficiently. Our calendar is vital for us to guarantee stable workflow across the week for our local movers.
We deliver anywhere
Local & long-distance
We are happy to provide affordable local and long-distance moving services in all central counties in California. There is nothing too big or too far for us.
Get Your Free Quote Now!
Our step by step moving cost calculator will let you get an estimate quick and easy.
Get a quote
Covid-19 Ready. Local moving service need to be safe
We are open and still here to assist you with local moving. According to the "Safer at Home" emergency order for essential activities, "Trek Movers" allowed the operation to continue. Trek Movers is taking all recommended safety and precautionary measures to avoid spreading the COVID-19. We constantly check for protocols and updates from public health officials, regulatory departments and keep updating our local movers with this information. Trek Movers have been educated on the best practices for sanitation protocols. We elevate our standards for daily operational routines and cleaning trucks, equipment, supplies, working areas. Most of our office staff are instructed to work remotely to minimize personal contact. We provide only dedicated types of moving services for customers who need local moving services – one crew per customer at a time. The safety of our customers and employees is our number one priority.
What is professional local moving looks like
Professional customer support, dedicated project manager for every move
Integration of modern moving software and hardware
Free use of wardrobes, TV boxes, moving pads/blankets, floor runners, etc.
Affordable prices for non-reusable packing supplies
No mileage/gas fees for moves under 10 miles
No additional fees for stairs, packing assistance, hoisting, etc
No hidden/undeclared fees, no taxes, transparent pricing
All upholstered furniture will be covered with plastic wrap free of charge
Regular furniture assembly services are included
Basic coverage is included, additional insurance options are available
General liability insurance, we meet all HOA requirements
Workers compensation insurance, crew overtime paid by the company
Free on-site and virtual estimates for long-distance/commercial/larger moves
Dedicated swift deliveries within 1-2 days for the most long-distance moves within California
One truck – one load; no combined moves, no brokers
Moving Tips
If time/budget is your main priority, then pre-packing small, loose miscellaneous items by yourself is recommended to minimize your moving costs for a local moving (time and packing materials). However, if convenience is your main priority, then the crew will be happy to provide a full packing service, and your truck will be stocked accordingly with all required packing materials. Reusable packing supplies are included free-of-charge unless you would like to purchase them (for example, for storage or long-distance move). If moving out of storage with us, we buy the reusables back again at the same price. All upholstered furniture will be covered with plastic wrap free of charge, to keep those items clean during transportation and/or storage (mattresses, couches, artwork, and other furniture/larger items).

For health & safety reasons, local movers are not permitted to disconnect/reconnect appliances to any utilities supply (water/gas lines); toxic substances, paints, liquids and fuels for BBQ grills must be transported separately, not in the truck. Items of special value such as cash, important documents, jewelry are not covered by any clause within the moving contract. These items should be transported separately. Thank you for your understanding.

For your reassurance: we do not charge for the crew time/gas traveling to your move; the clock starts when the crew arrive at your pick-up address (technically at 'engine stop'). When mileage distance between move-out and move-in addresses exceeds 10 miles, we add a mileage calculation equal to the actual driving time on the day of your move(a formula known in the industry as 'double drive time'; to cover truck wear & tear, gas, and crew time either to or from your move). For example, if it takes the truck 45-minutes to make the journey between your pick-up and drop-off points, we would add 45-minutes to the actual move duration to cover associated mileage costs (gas charges, truck wear and tear, maintenance, and crew time). Of course, actual journey time can go up or down on the day of the move depending on traffic conditions, so this charge cannot be predicted with complete accuracy.

Local moving trucks are heavy vehicles designed for the street, with some driveways / parking lots being unable to take the weight of a large truck. If parking off-street, the customer warrants that they have obtained explicit permission from the property owner/HOA allowing our moving truck to park on site. The customer thereby assumes responsibility for any cracking to the driveway surface as a result of its construction being unable to take the weight of the truck. For complicated public street parking with at least 5 days notice, customers are strongly advised to consider official 'No Parking' signs from the city in order to ensure a close parking spot is available for the moving truck and to save costs. The closer moving truck able to park next to the front entrance, the quicker, safer, and smoover local moving will be. Please consult with property owner/HOA.
Discover your favorite trusted local movers!
All local moves transported by professional local movers utilizing fully-equipped commercial moving trucks monitored 365 days by the Department of Transportation and California Highway Patrol Division. Every employee is experienced, insured, and background-checked by the California Department of Justice and the Federal Bureau of Investigation. In this way, our customers can be sure they are served and protected legally.
Trek Movers local moving service areas
Trek Movers proudly maintains a stellar reputation as a local and long distance moving company in California, officially registered with all regulatory divisions under the moving permit number CAL P.U.C. T0191956. Trek Movers is regulated to provide a wide range of local and long distance moving services for all residents and businesses within the Golden State.
As a carrier industry, our local moving services are surprisingly similar to the airlines in the sense that – they too – need to have their fleet spread across different locations in order to provide timely service at short notice. We have several locations in different areas in order to minimize drive time in-between local moves. This is why we are happy to provide local moving services for the greater Los Angeles conurbation, San Jose, Silicon Valley, and all Bay Area Region, Ventura County, Orange County, San Bernardino County, Riverside County.
There is nothing too big or too far for Trek Movers!
We provide quick estimates and professional consultations. It is free, and there is no obligations to proceed.
Call Us Now

(800) 298-0044