Once you've decided to relocate and scrolled through innumerable websites searching for answers to your questions, you might have noticed how often "U-haul" is mentioned. Sometimes the term is mistakenly considered a synonym for "movers".
U-Haul services might interest those who have selected a DIY move. Yet still, truck rental services like U-Haul should be distinguished from full-service moving companies providing a full spectrum of services, including loading & unloading, packing services, etc.
Better Than U-Haul :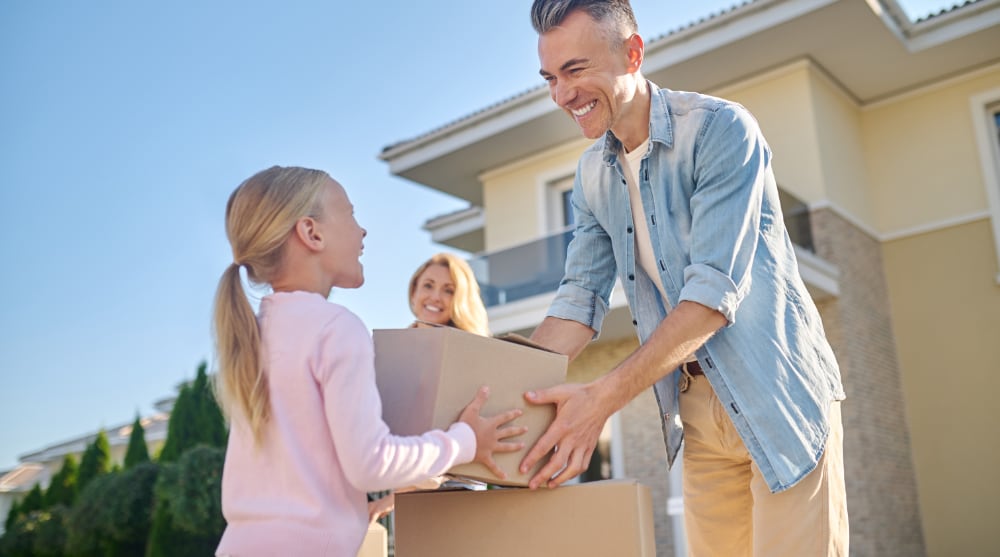 What Is U-Haul?
U-Haul is one of the well-known and popular truck rental services for DIY moves. To put it simply, you pay money for renting one of the company's trucks. Then, you pack your stuff, load it into the truck and drive to the new destination.
The company offers both local and long-distance truck rentals. The difference is not only in the fees but in the pickup and returns policy too. For local moves, you pick up and drop off a truck at the same ,location. For long-distance rentals, clients pick up a truck at one place and return it to a different place — a one-way rental service.
Actually, your family members or friends can drive the truck given they have valid driver's licenses. However, in case of an accident, the person that signed the rental agreement takes the consequences.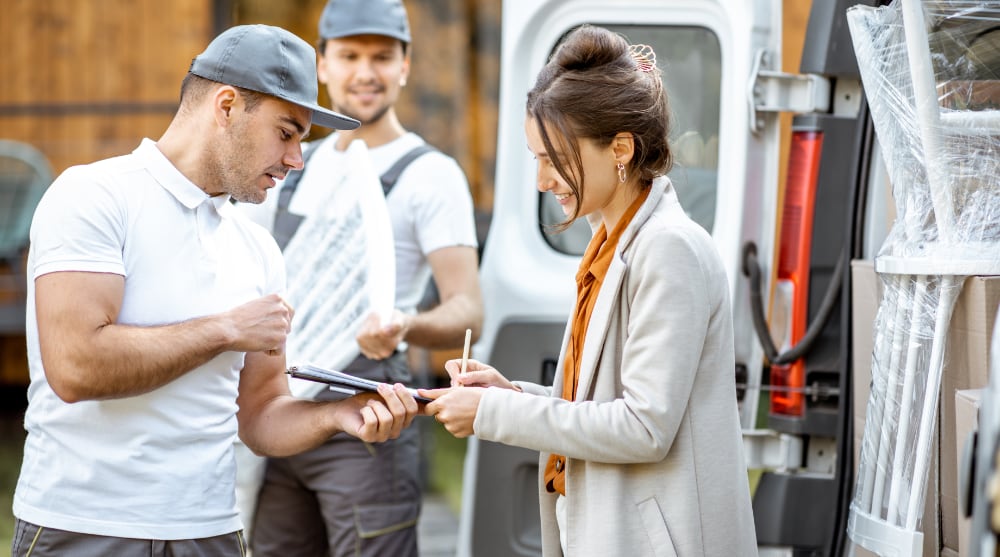 How U-Haul Works
In short, you simply rent a truck. While making a reservation, you specify the truck size, and pickup and drop-off dates and locations. You can make a reservation in person, by phone, or online
The company sets the following requirements for using the service:
You should be at least 18 years old.
You should have a driver's license.
You should provide 2 meaningful assurance forms (a phone number, employment verification, and residential lease agreement).

Meaningful assurance is required to verify the identity and ensure that the rented truck will be returned in good condition and on time.
As for the rates, U-haul service will cost around $70-$90/day for a local move and …. /day for a long-distance relocation, excluding insurance and taxes. Besides the distance, the rate depends on the size of the truck. For instance, for a local move (within 50 miles) a 10 ft. truck will cost $70, while a 26 ft. truck will cost $90.
However, you should keep in mind additional expenses, such as fuel costs, parking fees, and food. In the case of long-distance moves, the total cost might reach the price of full-distance movers' services.
U-Haul applies penalties (aka late fees) for keeping the rental truck longer than the specified period. A reservation guarantee, promoted by U-Haul, is actually a $50 refund if your truck isn't available on a specified day. The company also notes that in case of emergency and truck deficit during the high season, it can provide a different truck or a different pickup location.
U-Haul offers optional moving help if required. The array of services is limited, though. Packing services and loading assistance are calculated on an hourly basis. Besides, U-Haul offers self-storage and moving U-Box containers (an alternative to driving a truck), trailer rentals, and even moving supplies. This might add up to the total cost significantly.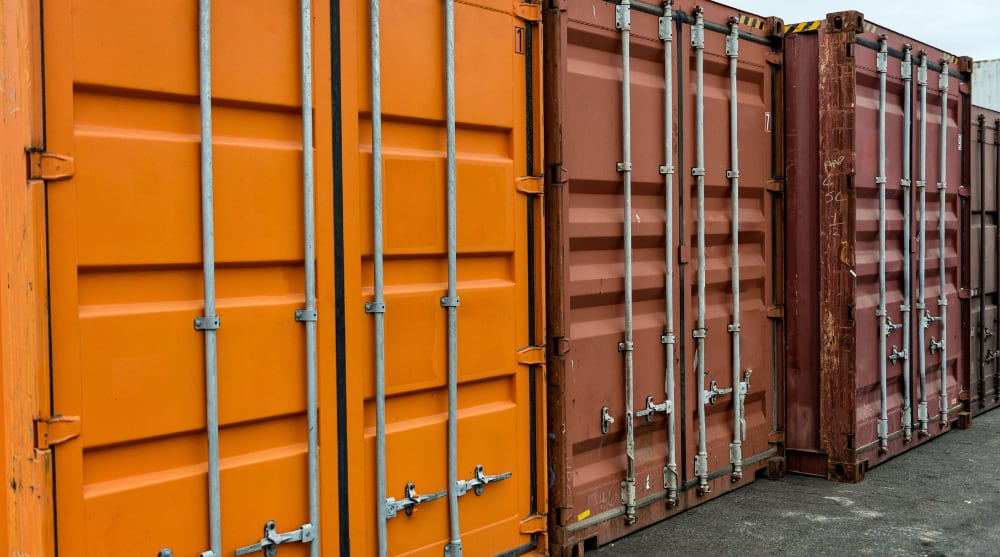 U-Haul Alternatives
Despite the popularity of truck rental services, many people prefer U-Haul alternatives, most notably, full-service moving companies or portable containers.
PODs are containers you rent and load with your belongings. The company usually delivers a container of a specified size to your address, you pack and load the stuff, and the company picks up the container and delivers it to your new location. As with U-Haul, you need to choose the size of a container you need. This sets full-service movers apart — a company representative will estimate the size of your move and provide a suitable truck.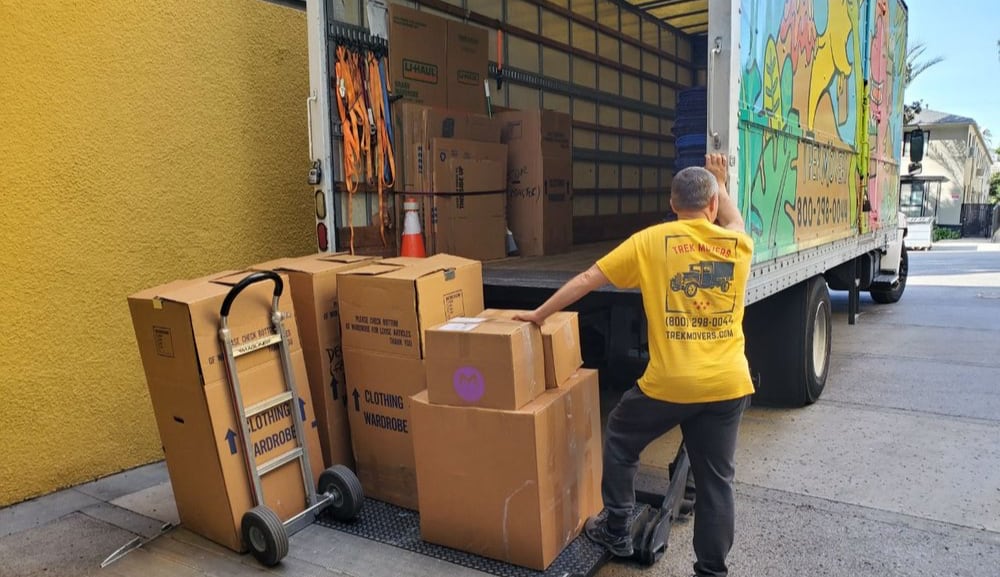 Why Full-Service Moving Company Is Better Than U-Haul
Despite the higher initial cost of movers, a full-service moving company takes care of your relocation from A to Z, saving you a great deal of time and relieving you from the hard work:
You don't need to get packing materials.
You don't need to spend time packing and unpacking all the stuff.
You don't need to load and unload the truck.
You don't need to calculate the size of your move.
A single company handles the entire move
One of the key benefits of hiring a moving company is that the crew will take care of all aspects of your relocation. Once a company's representative has calculated the size of your move, professionals will take care of every aspect of your move, from getting packing materials to their disposal at your new location, which is way better than U-Haul DIY moves. The only task movers cannot do for you is decluttering — yes, if you want to reduce the moving cost and get rid of unnecessary items, you have to filter your belongings yourself.
Packing & Unpacking
Packing services might seem insignificant but only before you start organizing your stuff. When you realize the scope of work to be done, you will get stressed about the number of trips to stores to get supplies and the amount of time you need to pack everything properly.
Packers can do the job much faster as they are trained and experienced. They will fill the boxes while estimating the boxes' weight to ease carrying and label all boxes properly to simplify unpacking and settling at a new place. You don't need to allot long hours for packing and unpacking.
Packing Supplies
No need to scroll online platforms for available boxes, ask neighbors, or make multiple runs to local stores to purchase boxes, padding, bubble wrap, tape, etc. All supplies will be delivered to your home.
Movers
The company's reputation is based on the crew. Hence, all movers are reliable, polite, and insured. Besides, movers are properly trained and checked for necessary qualifications and skills to fulfill the job properly.
Logistics
At TrekMovers, the specialists will offer a tailor-made logistics option to better match clients' expectations and requirements. From scheduling the move to the actual transition, the moving company is interested in providing the most efficient solution.
Insurance
Insurance is one of the obligatory items for getting a license. Thus, licensed moving companies do provide basic insurance as well as extra coverage options. However, you can purchase additional moving insurance if you own many valuables.
Trucks in the perfect technical state
Moving companies have to be registered and licensed. For that, they must comply with the industry requirements and the USDoT regulations. The technical condition of trucks is one of the most important and often checked aspects in the transportation industry.
Consulting and guidance
Throughout the entire moving process, from getting a moving estimate to unpacking, you will have a dedicated company representative to manage and adjust all the details of your move. Experienced specialists usually strive to ensure the best moving experience for their customers.
The optimum scope of services and moving costs
Yes, DIY moves seem cheaper but require immense time and physical effort; besides, you have to calculate the moving size and select a truck by yourself. One of the common mistakes is the miscalculation of the volume which typically leads to additional expenses and stress.
Full-service movers assume responsibility for your move and relieve you from headaches.
Assistance with the truck size selection
When you request a free quote, you can ask for the in-person move estimation. Actually, movers prefer estimating the moving size in-situ — a representative can notice bulky and delicate items that require special packing and evaluate the total volume of your move.
Timing and move management
When you hire movers (you'd better make a reservation in advance as they have high and low seasons), you will arrange the date for your move. Hence, the company will prepare a truck and the crew to manage your relocation. Packers usually arrive at your home a day before the move. Reputable companies do care about keeping the schedule — they care about the company's image and value clients' time.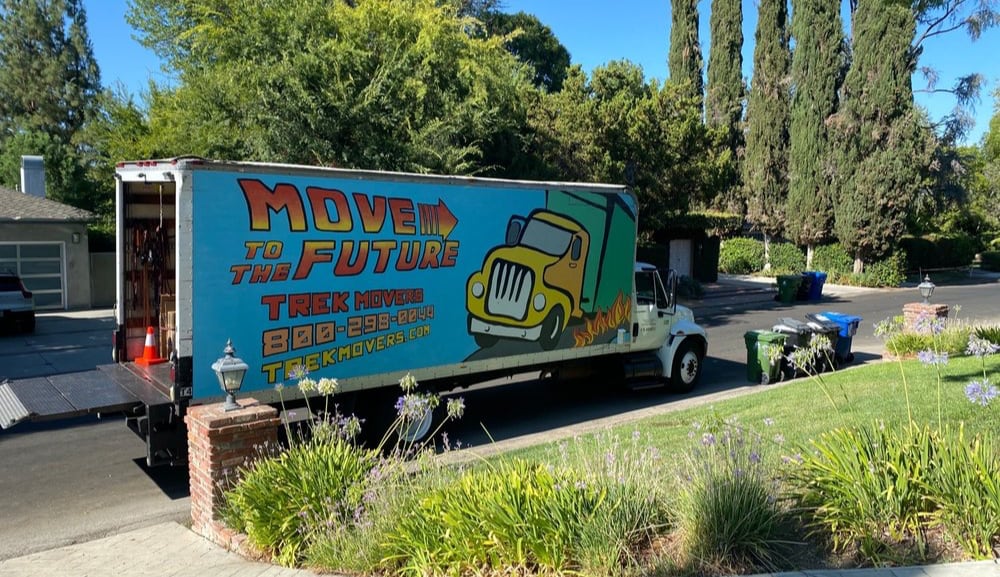 Get a Free Moving Quote from the Best Moving Company
TrekMovers is one of the most reputable moving companies with a full spectrum of relocation services. Headquartered in California, the crew offers qualified moving help, including moving supplies (boxes of all sizes, wraps, tape, padding, etc.), packing/unpacking, and loading/unloading services. Fully-licensed experienced moving specialists will relieve you from the stress associated with relocation: get a free moving quote online via the company's website or request free in-person estimation. Transitioning to a new home with TrekMovers will become an exciting experience. You enjoy a new home, while TrekMovers takes care of the rest.