When you consider moving to Costa Mesa, you are interested in all aspects of life in this city. Relocation is always a grand decision, so there are no minor details — climate, employment, cost of living, education, and commuting are important factors determining the quality of life.
Is Costa Mesa a Good Place to Live?
Probably, you've never studied the California map in detail and got confused when you heard about Costa Mesa. Where is Costa Mesa, CA? This is a middle-sized city in Orange County, California. Located in southern California, only 40 miles southeast of Los Angeles, north of Newport Beach, and south of Santa Ana, the city has unlimited options for outdoor activities and recreation.
Only 1.5 miles from the Pacific Ocean, Costa Mesa has something for everyone — the lifestyle is an urban-suburban with a variety of restaurants, cafes, sports facilities, and green parks.
If you are moving to Costa Mesa, CA, with your family, one of the first questions that pop up in your mind is "Is Costa Mesa a safe place to live?" Crime rates can be considered moderate in Costa Mesa — lower than in other urban areas, but higher than in some other cities. The violent crime rate is 22.4, which is lower than the national average (22.7) and California average (25.2).
Moving to Costa Mesa, CA, you should be ready that life in the city is car-dependent. Traffic is not as congested as in Los Angeles, but it is still not great. As for public transportation, the scores aren't perfect as well: the average commuting time is around 25 min.
Families with kids shouldn't be worried about education: Newport-Mesa Unified School District has an A-rating. Post-secondary education options include Orange Coast College, Pacific College, Vanguard University of Southern California, and other reputable colleges.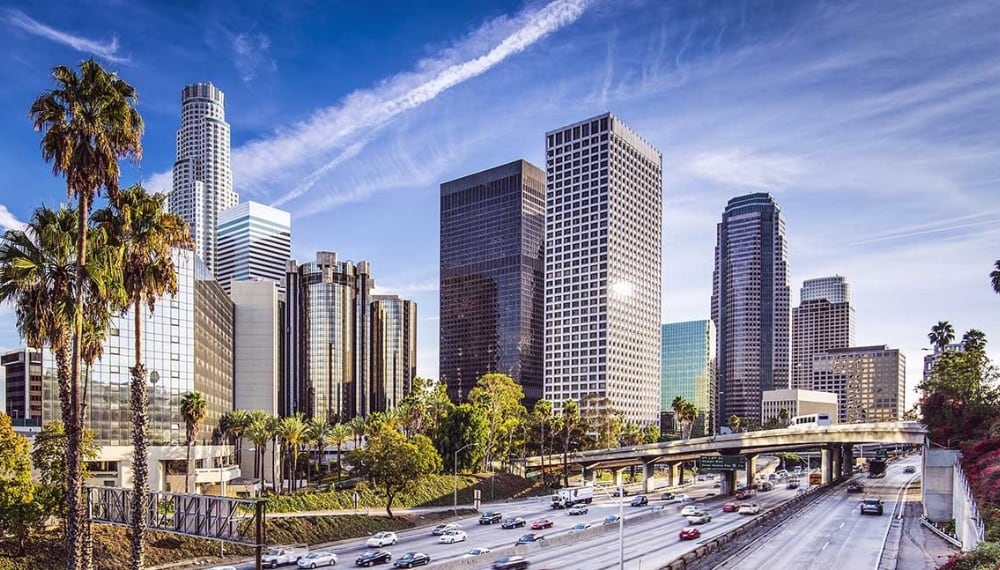 Cost of Living: Costa Mesa (CA)
It is an open secret that life in California is expensive. Moving to Costa Mesa, you are pretty aware of the higher cost of living. Yes, it is not a cheap place to live but compared to other California cities, for example, nearby Newport Beach, Life in Costa Mesa is affordable. But let numbers speak:
The median home value is $749,400 compared to the national average of $217,500.
The median rent in Costa Mesa is $1, 857 compared to the national average of $1,062.
The median household income is $84,138 compared to the national average of $62.843.
The average income is $33,342 per year compared to the US average of $28,555.
The median household income is $78,514.
In fact, housing prices vary significantly and depend on the neighborhood. Some areas are quite affordable, for example, College park Collection and WestSide Costa Mesa. The median home price in these neighborhoods is about $775,500.
The best neighborhoods in Costa Mesa in terms of safety, education, and recreational activities are Central Costa Mesa, Mesa del Mar, Mesa Verde, and Eastside Costa Mesa. However, the average home price is around $1 million, which pays off with eye-pleasing park views, sunshine, and recreational facilities located nearby.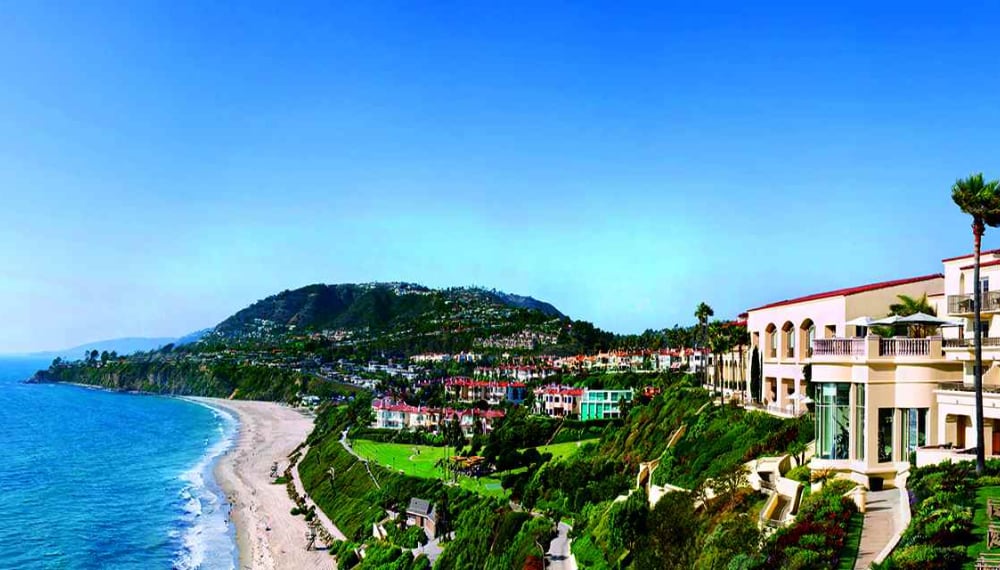 Who Lives in Costa Mesa?
With a population of 112 106 people, Costa Mesa is densely inhabited. According to the recent data provided by the US Census and American Community Survey, the median age is 35 years old, with male residents — 50.4% and females — 49.6%.
The key industries in the local job market are sales and management, business and administrative operations, education, entertainment and media, and the food industry.
Costa Mesa's major employers include:
Walt Disney Company
Costa Mesa Schools
County of Costa Mesa
Costa Mesa Public Works Department
University of California— Irvine
Walmart Inc.
D & G, Dolce & Gabbana
Kaiser Permanente
St. Joseph Health
Target Group
Add here such companies as Emulex, Vans, Toyota Racing Development, IBM, Hurley, Ceradyne, and many others headquartered in Costa Mesa. In recent years, the job market has been continuously growing. Most college graduates reside and begin their careers in Costa Mesa.
The unemployment rating in Costa Mesa is 2.6% compared to the national average of 3.9%. According to Best Places, the local future job growth is predicted at 32.4%.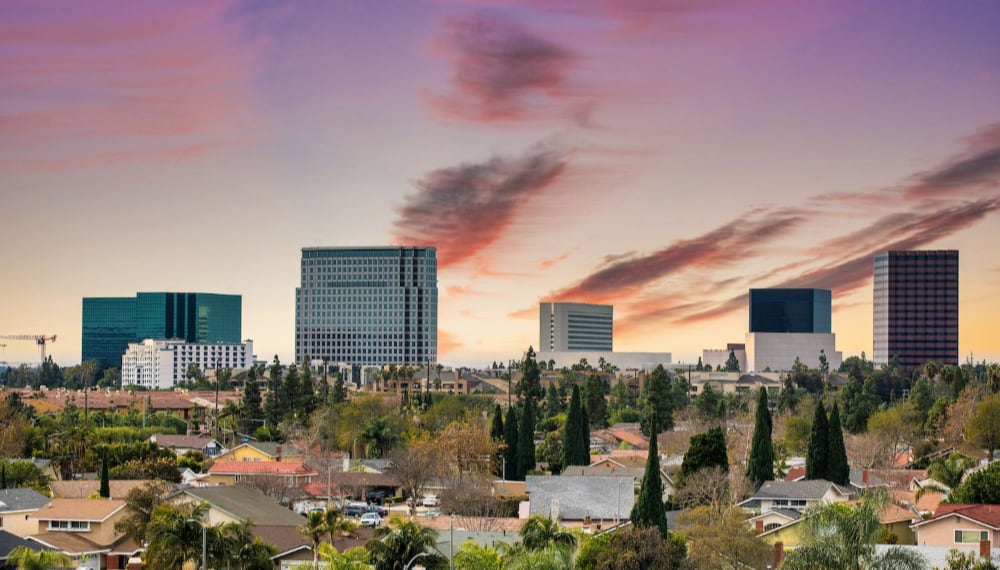 Pros of Living in Costa Mesa
Awesome climate. Mild climate all year round is loved by everyone.
Proximity to the coastline. The greatest California beaches, Newport Beach and Huntington Beach, are located nearby.
Comfortable location. The larger cities, including Los Angeles, Santa Ana, and Irvine, are a short drive from Costa Mesa.
Affordable cost of living compared to other cities in California.
The livability score of Costa Mesa is above the national average and includes the overall estimation of multiple factors, such as job market, education, transportation, cost of living, education, and residents' satisfaction.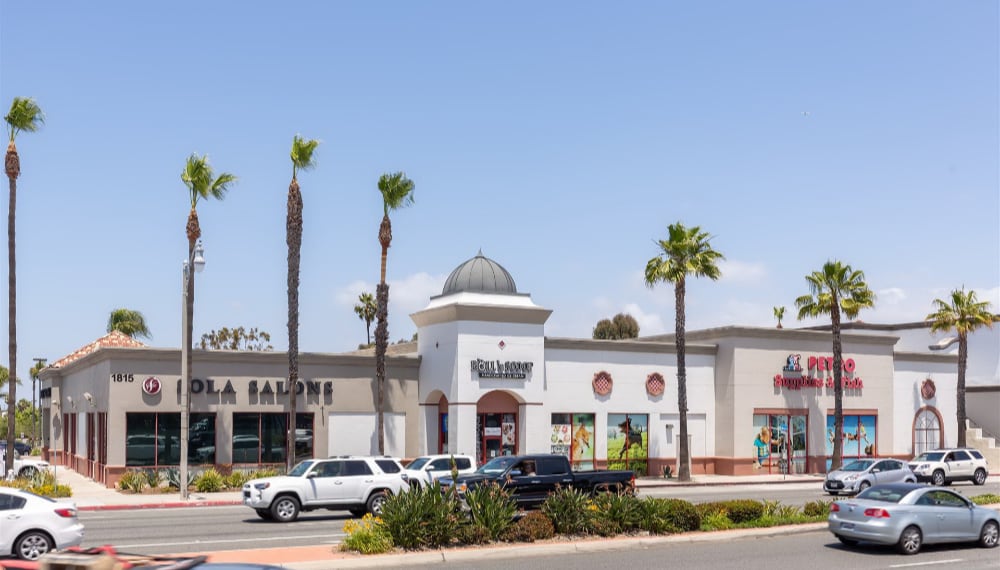 Cons of Living in Costa Mesa
Housing prices are high compared to the national average.
High population density.
High property crime rates. While the violent crime rate is lower than the national average, the property crime rate is 52 compared to California's average of 37.1.
Higher cost of living than the national average.
What to Do in Costa Mesa
When you consider moving to Costa Mesa, you know you will be living near the ocean coastline with fantastic beaches. In fact, Costa Mesa offers much more than sunbathing. Hikers, joggers, gourmets, and art aficionados will find various options to spend their leisure time.
Costa Mesa has awesome natural parks, including Talbert regional park, TeWinkle Park (with tennis courts, basketball, and BBQ zones), and Fairview Park (a perfect destination for walking, hiking, biking, and horse riding).
The annual Orange County Fair attracts visitors from all over the state, and Segerstrom Center for the Arts is a world-known destination for art lovers.
South Coast Plaza, the largest commercial center, is famous for its architecture. The center offers more than 270 stores and makes over $1 billion in revenue.
Ask anyone who lived or visited Costa Mesa "Is Costa Mesa nice?" No doubt, you will hear what a great time people had in Costa Mesa. The city offers numerous recreational activities, well-paid jobs, and a mild Californian climate for those moving to Costa Mesa.