Running a business is equivalent to growing a tree — eventually, the tree overgrows a pot you planted it in initially. The same is applicable to your business. Your company has been growing for a while. So, you consider moving your office to another location to optimize business performance.
However, an office move is not just about a set of boxes transferred by office movers to your new premises. To let your office relocate smoothly, try to avoid the following common mistakes.
Hiring the Wrong Movers
The right choice of a moving company can streamline the entire process of moving the office and vice versa. The cost-first attitude when choosing movers might end up in higher costs. To avoid expensive mistakes, look for experienced and reputable office movers.
Professional office movers are fully equipped for handling bulky office furniture and delicate equipment; they also provide all the packing supplies, such as boxes of various sizes, racks, e-crates, blankets and pads to move office furniture and equipment safely. Full-service movers are capable of packing, moving and unpacking your office much faster and more efficiently.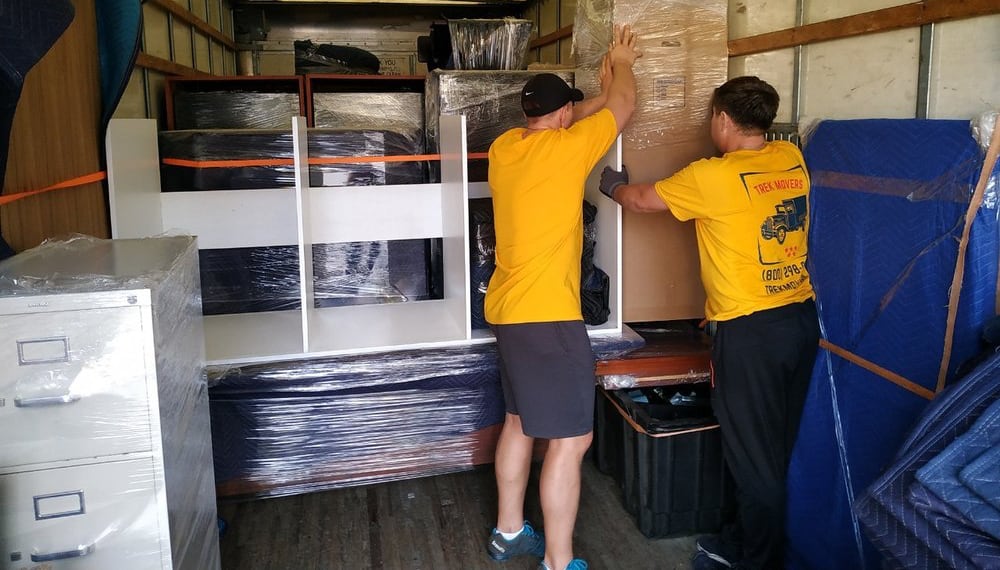 Check if the chosen company is legitimate and licensed, and read online reviews. You can find the company's ranking, including reviews and complaints, at the Better Business Bureau.
Thoroughly examine the contract you sign with a moving company and scrutinize aspects related to the valuation coverage. Reputable movers always specify the insurance policy; however, you might need additional insurance to cover potential move-related damages.
Planning Everything on Your Own
To let your office relocate with minimum downtime for your business you will need professional assistance. Trying to move an office on your own can be a huge mistake because relocation includes not only packing up office stuff and loading a van. Besides the waste of your time that might be used for business tasks, you may end up with delays in office operation, damaged equipment, lost documents, and even injuries due to attempts to carry heavy items.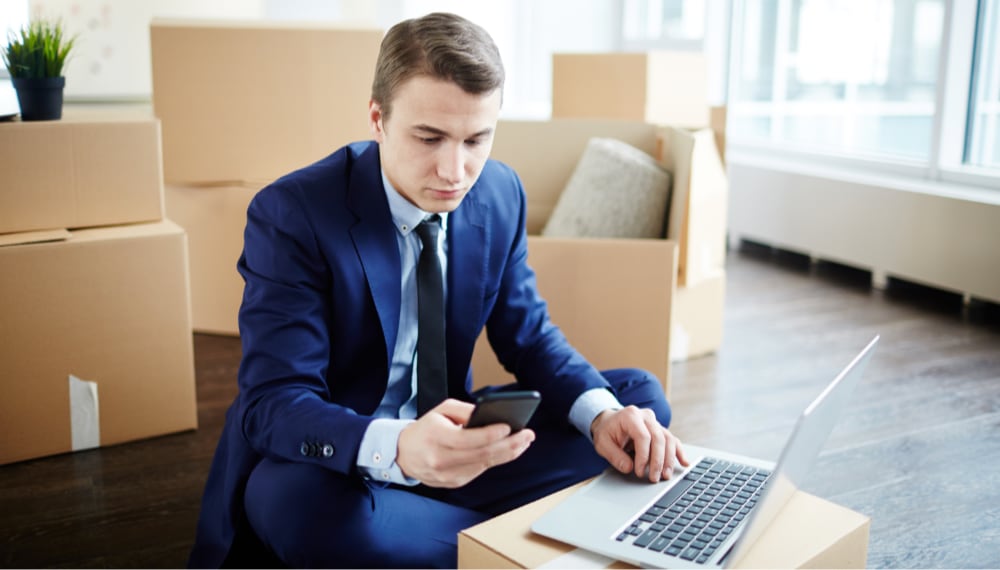 Designate a move manager who will follow up on the schedule and make your office relocate on time.
Arrangements on IT infrastructure, including installation of security and communication systems, should be done upon consulting your IT staff. Let your IT specialists plan when to disconnect and connect office technology to minimize office downtime.
Make budget planning together with a responsible accountant who will keep a record of all moving expenses and communicate with a moving company on the best logistics of your move.
Actually, an office move might serve as a team-building activity, so inform your employees about the move in advance and keep them engaged throughout the process.
Trying to Move Everything
Whatever your business niche is, by the time any office is getting cluttered with tons of old records, files, old-fashioned IT hardware, and unused or broken furniture. Moving companies usually charge for their services based on volume or weight, so packing and moving unused items will lead to unnecessary expenses.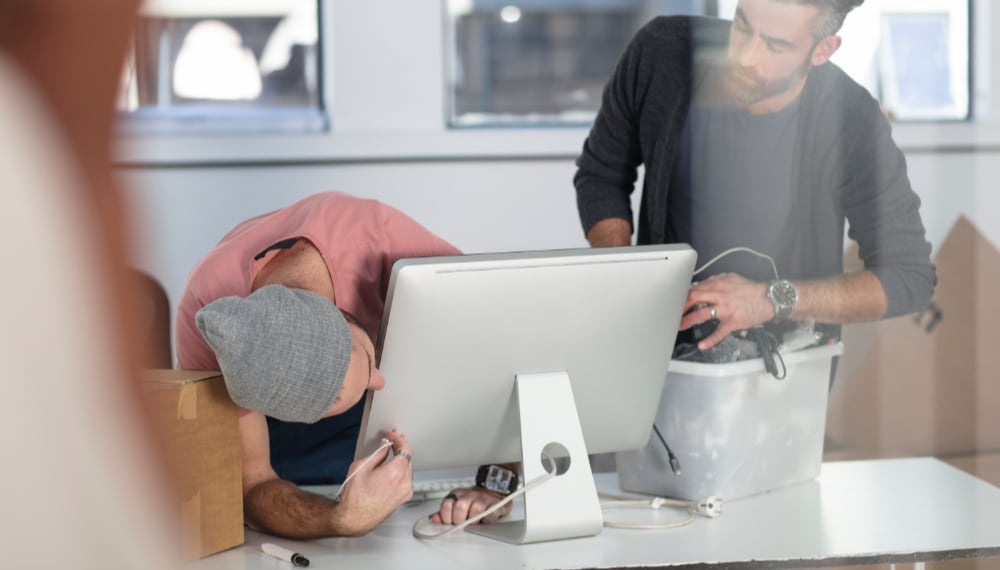 Some office furniture that won't be used at your new location can be sold or donated. Get rid of destroyed furniture and equipment, tons of useless papers, and small unwanted items.
One of the practical approaches to decluttering is to ask "Do I need this? Am I keeping it just because I think I might need it?" Ask your staff to sort out their office belongings too. Probably, you can free up to several square feet of your workspace by setting aside broken old printers, chairs, and some other unnecessary things.
Decluttering your office can cut moving costs, save time during the moving day, and contribute to a better workspace for your new office.
Not Informing Your Customers
To ensure smooth operation at your new address, inform your business partners and clients about the office move in advance. Do not forget to update the address on your website, business cards, social media platforms, Google maps, and document templates. You don't want to leave your business partners, suppliers, and customers stranded.
Send a notice of office relocation to clients and partners via email. If you change phone numbers, you need to provide new numbers. Besides, you can apologize for the inconvenience during the move dates. Even if such notice doesn't make a difference, it is a nice gesture of courtesy.
Putting It Off until the Last Minute
As soon as you have decided on your office move, you need to start getting ready. Early planning may significantly reduce your moving budget:
Moving companies have their own peak dates and high seasons. Late booking might result in much higher costs. Besides, trustworthy professional office movers might be fully booked for your dates. Thus, you need to search for office movers and packers and make arrangements ahead of the scheduled moving date.
Utilities and services require your attention too. To ensure the functionality of your office till the moving day, you can schedule services to be canceled a couple of days after the move. It is also recommended to subscribe for all the necessary services at your new office location beforehand because you want your office to be fully operational with phone lines, Internet, and utilities available.
To ensure a trouble-free office move, you have to develop a plan beforehand considering the size of your office and relocate according to your checklist.
You can avoid these mistakes by planning your move with a reputable professional moving service with a verified track record of office relocations.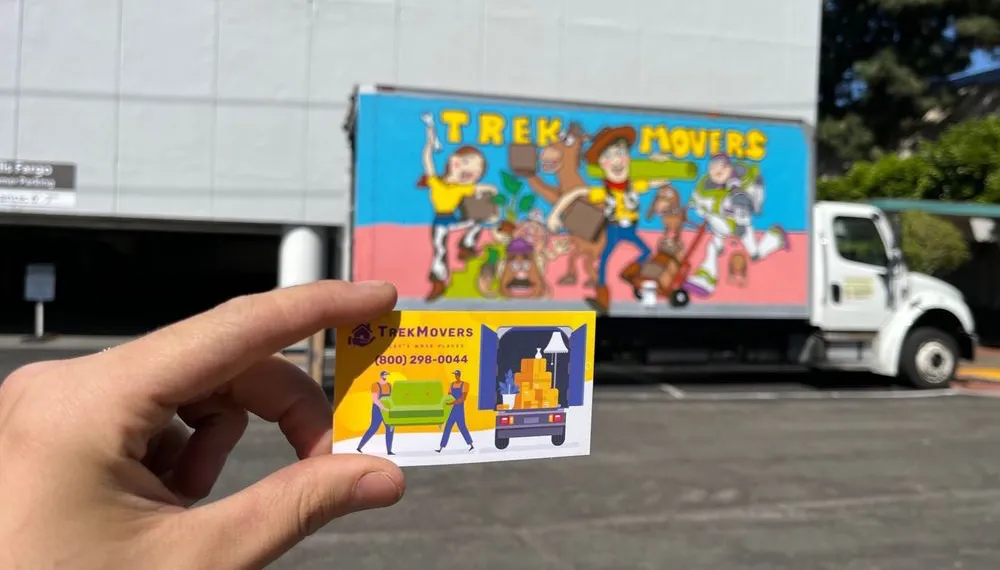 TrekMovers is a full-service moving company based in California. The A+ rating at bbb.org is a solid confirmation of TrekMover's excellence in residential and office moves. TrekMovers provides early virtual or in-person move estimation, fast move planning, and professional packing & unpacking services. The company's comprehensive approach to your office move ensures seamless and stress-free relocation.