TrekMovers - Valley Village Moving Company
Your moving day is about to come, and your head is flooded with innumerable notions, like how you will manage to do that all? How are you supposed to transport? Here is where we come in. Trek Movers offer premium moving service with qualified professional local movers who are available to assist you on every step of your move.
Check all-inclusive rates
Professional Movers in Valley Village will perform any job efficiently
Faced with the need to move your family to another city or office in a neighboring area, be sure to look through market offers. We occupy in the niche the highest point, as many positive customer reviews say. The specialists of our moving company can arrange a move in such a way as to completely eliminate the negative consequences of a change of place of residence. All property of the mover will be delivered exactly on time in full safety. A specially developed customer support program ensures efficient transfer of customer property from one point to another without large financial costs. The price is fully consistent with the quality.
The customer chooses the time as convenient as possible for him. We take trailers and movers to do the work. If changes have occurred, you just need to warn the dispatcher. There will be no fines or an increase in the amount for this.
Valley Village moving company works with private owners and large companies, precisely fulfilling all the wishes of the customer. We will transport office in a neighboring area or a family in another city quickly, efficiently, inexpensively.
Everything will be packed and protected from possible damage in transit. The company provides a wardrobe for clothes, any number of stretch films, boxes for household appliances, indoor plants, dishes, personal items for free.
We work individually with each customer and always take into account the time convenient for him, the number of non-standard items requiring special handling, the location of loading and unloading.
Furniture is protected by a film from scratches and is firmly attached to the walls of the body with special slings. All boxes will be located in such a way as not to damage neighboring property.
We solve any problems that arise in the way without attracting a customer. In the case of a trailer breakdown, payment for overload and the order of another machine is carried out at our expense. We pay overtime and additional costs. The amount of the bill of lading remains unchanged until the completion of the work.
The company has been operating in the market for a long time and values ​​its reputation, because all payments are transparent and clear, no hidden surcharges.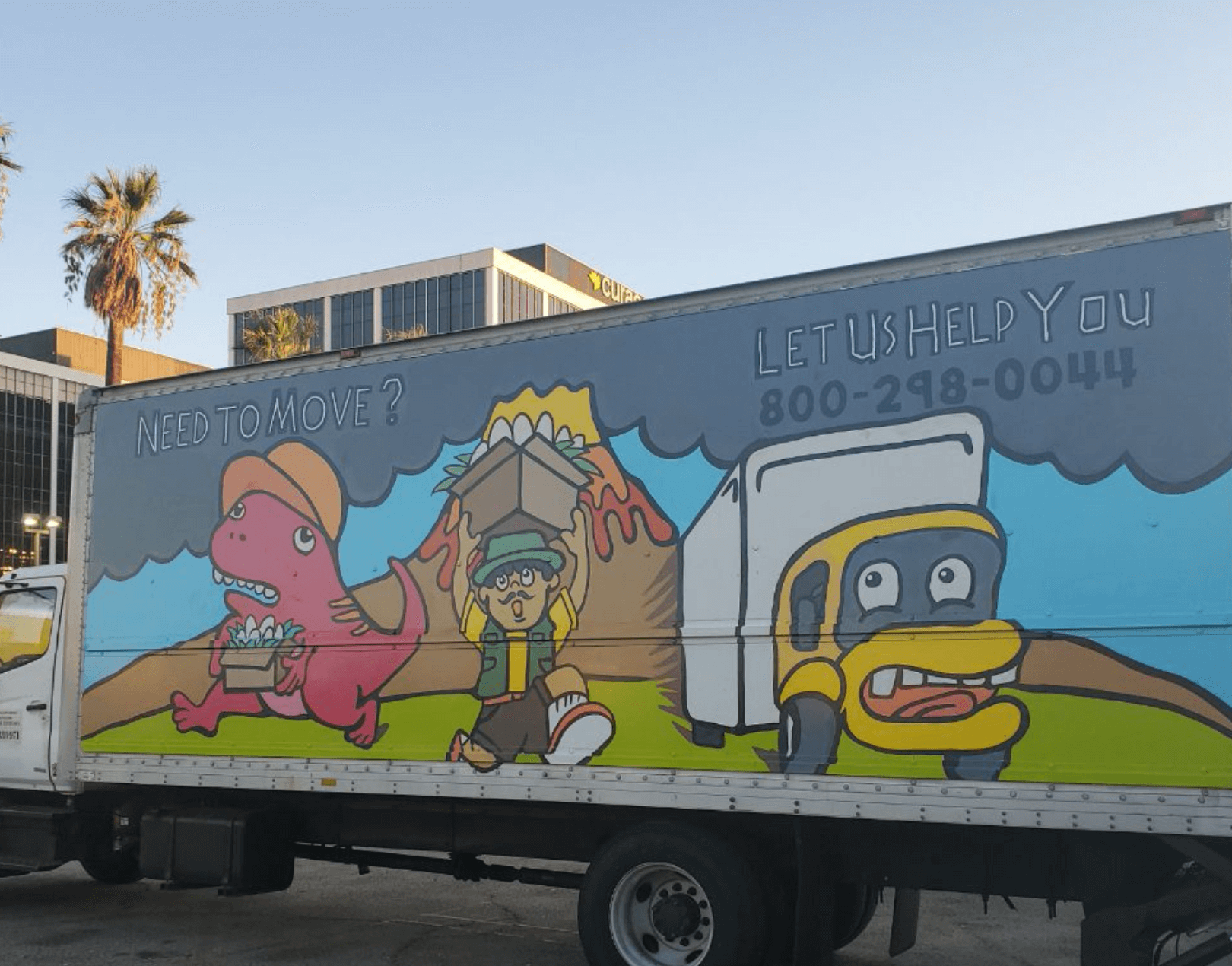 Average Moving Cost
As a rule, local moves are charged at hourly rates, and the total costs depend on the size of your move. For long-distance moves, flat rates are usually applied, and the estimation depends on weight, the scope of work, and distance.
Here is an estimate of our average cost of moving services:
| | | |
| --- | --- | --- |
| Type of Move | Low Estimate | High Estimate |
| Local move | $ 500+ | $3,000+ |
| Long-distance move | $ 2,500+ | $11,000+ |
Rest assured that each of our movers is experienced and insured, so have peace of mind knowing that
they will handle your belongings with utmost care!
Professional Office, Local and Long Distance Movers in Valley Village
So you're excited to relocate to a new home in Valley Village soon? It's essential to find professional movers and packers Valley Village offers you a wide variety. Trek Movers is an experienced Valley Village moving company that has provided customers with reliable, high-quality services since 2007.
Commercial Moving
Commercial moving is our specialty. Advanced office movers in Valley Village will help you to pack and relocate all kinds of office equipment, including large pieces of furniture, electronics, and delicate stuff. All-inclusive relocation includes packing services (we provide all supplies), transportation, and unpacking in a new office space. Professional movers in Valley Village have access to moving supplies and equipment needed. So you can focus on your business, not on moving-related challenges during the relocation.
Home Movers
As residential Valley Village movers, we handle stress-free house and apartment moves to, from, and within Valley Village with care and ease. Whether items you need to deliver (such as heavy furniture, appliances, piano, antique, or whatever), our squad pays strong attention to the safety of your belongings and does everything possible to protect them from any damage during transportation. All-size residential moves are welcome.
Long-Distance Moving
Long-distance moving makes you face a lot of challenges. Stressful packing, unloading, fear of damaging furniture, and assembling are almost inevitable while relocating. Plus, long-distance moving is usually quite expensive, so you have to think about your budget and prepare a proper plan. By hiring experienced Valley Village movers, you can rid yourself of all the issues since professional moving companies deal with any challenges with ease. If you're looking for long-distance movers Valley Village, Trek Movers is the best solution for any needs and budget.
Local Movers
What do professional local moving services look like? The best movers in Valley Village always provide excellent customer service, on-time scheduling, quality supplies, and professional equipment. And besides, local relocating within the county with high-skilled movers in Valley Village is more cost-effective than DIY relocation. Our local movers Valley Village will provide you with all-inclusive services and handle everything from A to Z.
Packing Services
Our favorite thing about relocating with a moving company is how smooth the whole process is. As the professional mover Valley Village, Trek Movers does a majority of the organizing and logistics. So you always ensure everything goes right at every step. Because our team members clearly realize what is required to relocate to or within the Valley Village area, we can easily anticipate the type of packing supplies, gear, and vehicles you will need for your specific move. We'll pack and load up your belongings carefully using proper equipment and covers to protect furniture, doors, and floors in the house.
We'll also pack and mark all your stuff in the right way to protect it during transportation (and it will help avoid frustration when you're preparing to move into a new apartment or office space). Even delicate items stay safe since we use a diversity of packing materials and right-sized boxes while packing.
Resources
Contact us
5000 Colfax Ave, Los Angeles, CA 91601, United States
Monday - Saturday
8:00am - 8:00pm
Pacific Time

Saturday
8:00am - 8:00pm
Pacific Time