TrekMovers - Your Moving Company in Canoga Park
Each move is a challenge for the man's mind. Wasted nerves, money, constant chaos and lost things are only a small degree of disasters that await an ordinary person when moving. But such disastrous results can be easily avoided. To do this, you just need to trust the professionals and hire one of the Canoga Park movers to arrange and implement the move.
Movers are experts in the field of moving. They know exactly how to properly plan all the processes, how to pack things, how to disassemble furniture or turn off household appliances, and how to transport everything safe and sound. The movers are not theorists at all. They help you to make the move in practice and not fray your nerves.
Check all-inclusive rates
How to Choose Among Canoga Park Movers the Best One?
There are several features the man wanting to relocate should take into account not to deal with fraudsters or uncertain movers. The first and most valuable is the price of moving services. Everyone is seeking for an affordable price but what it means on practice?
Depending on the difficulty of a move the price can be both cheap or costly. But it should be fair and clear to make you sure you are paying for real services.
Even the most famous local movers in Canoga Park, CA doesn't practice advanced payments. Better choose the company that requires payment after its work.
For local moves, it is quite natural to pay per hour of work. But for distant ones, it is more complicated to calculate costs so it is necessary to discuss all the details beforehand not to be surprised with the final calculations.
The price is not the only factor that should be considered. You should also take into account the following features.
Readiness to meet your requirements when discussing your future move.
Politeness and neatness of the staff.
Availability to choose certain services despite ordering the turnkey service.
All these factors are simple but valuable at once. And they can prove that your chosen Canoga Park moving company is the best.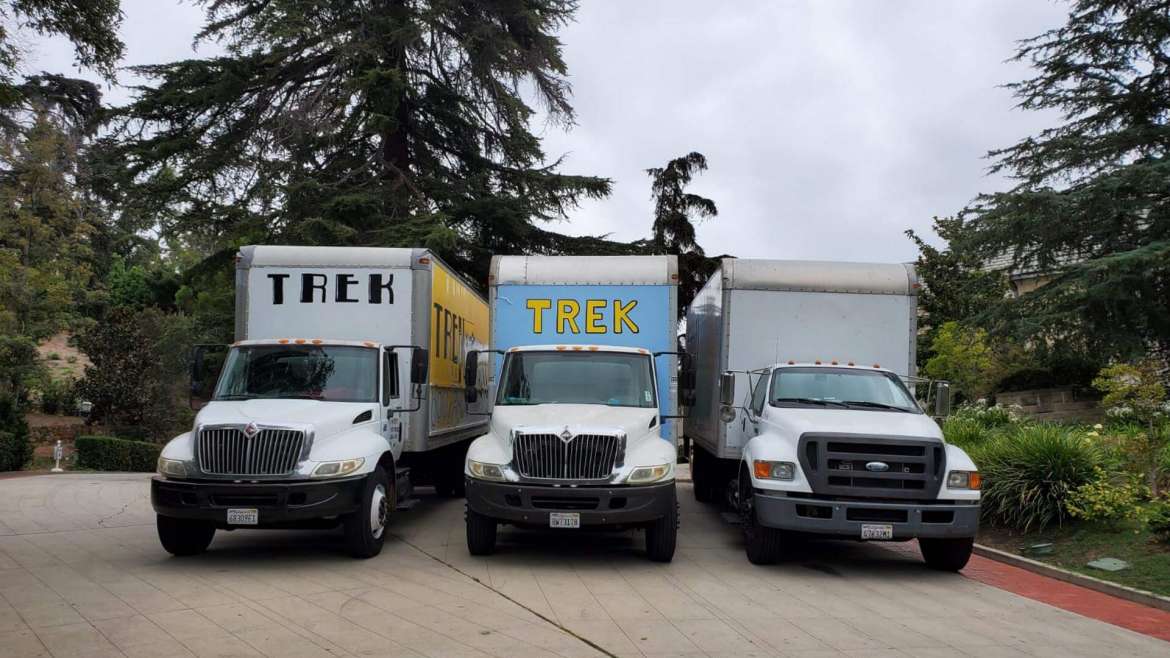 What Is Trek Movers?
If you are seeking for such a liable mover in California, bingo! Trek Movers are your best choice. We are trying our best to provide the most comfortable services in the field of moving. First of all, we are a full-service company that can plan and build your moving strategy from scratch. We are always ready to share our experience with our clientele even if you just looking for a consultation.
Our specialization is local moves in borders of the Canoga Park area but we can also provide you with the service of a distant move e.g. to Sacramento or to Los Angeles.
One more reason to entrust your move to us is the official status our company has. We are not amateurs but a certified and licensed company that unites pros in the moving field. All our specialists from our dedicated support to loaders and drivers work in Trek Movers for a long time. We have no day laborers to be sure our services are always of the best quality.
From consulting to checking the customer's opinion on our work we are always customers-oriented and eager to help you.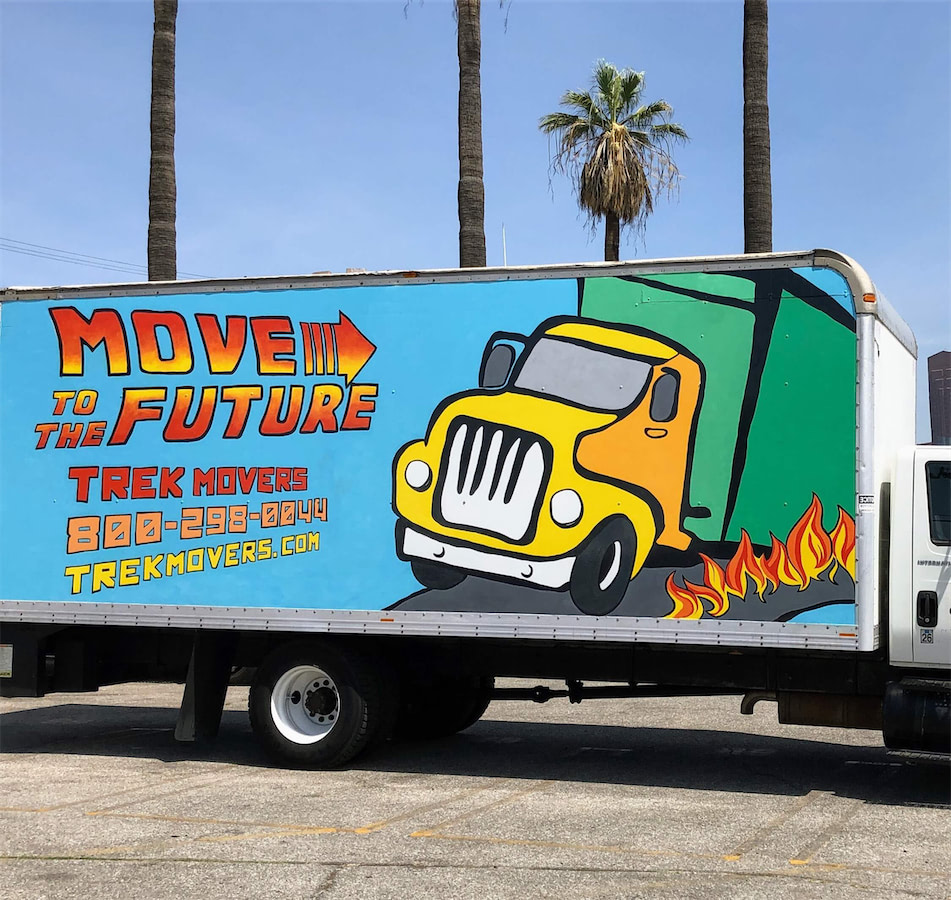 Local Movers Cost
When you move within the same city or to another one located nearby, the relocation is called a short-distance or local move. However, the scope of work and the stress level  are pretty much the same, just the price tag might be a bit lower. How much do movers cost for a local move?
Home
Size
# of Movers
# of Hours 
Cost per
hour 
Average Moving
Cost 
Studio/1-
bedroom
2 and a truck
3-4
 $120-160
$420+
2-
bedroom
3 and a truck
6-7
 $180-200
$1080+
3-
bedroom
4 and a truck
8-12
 $220-240
$1,760+
4+ house,
office
move
4+ and a truck
Vary on the size
of the
house/office
 $220-240
$1,760+
As you can see, the average cost of our movers is quite reasonable. And if you're looking for a more accurate estimate, contact us, and we'll be happy to provide you with a quote!
Canoga Park Commercial Movers
Commercial moving is our specialty. Advanced office movers in Canoga Park will help you to pack and relocate all kinds of office equipment, including large pieces of furniture, electronics, and delicate stuff. All-inclusive relocation includes packing services (we provide all supplies), transportation, and unpacking in a new office space. Professional movers in Canoga Park have access to moving supplies and equipment needed. So you can focus on your business, not on moving-related challenges during the relocation.
Merits of Our Services
If you still doubt about contacting us, let us count our major merits.
We provide fair pricing for our work and allow our customers to spend less with our discounts and sales.
We look forward to work both with locals who want to relocate in Canoga Park and with other citizens of the US or with foreigners who choose California the place of their residence.
We are eager to provide you with commercial moving services.
Our pros can calculate the price and plan their visit to you within an hour.
You can book a certain date to perform a move or ask our managers to reserve a flowing date to clarify it later.
Trek Movers are your reliable moving company in Canoga Park, CA.
Resources
Contact us
7644 Farralone Ave, Canoga Park, CA 91304, United States
Monday - Saturday
8:00am - 8:00pm
Pacific Time

Saturday
8:00am - 8:00pm
Pacific Time