Trekmovers - Local Moving Company in Calabasas
Transportation of personal items, office equipment or a large batch of goods requires a professional approach to the task. Using the services of Trek Movers, you can easily get rid of the many problems associated with an unexpected move. Positive feedback from people who took advantage of the company's offer shows the high professionalism of employees, the ability to quickly resolve any complex issues with minimal financial costs. Local movers in Calabasas will quickly complete the order, guaranteeing excellent service. You can fill out an application by sending an SMS or e-mail message or by filling out a special form on the website. In California it is difficult to find a worthy competitor capable of just as quickly, cheaply, effectively transporting any amount of cargo.
Check all-inclusive rates
How Much Do Movers Cost Per Hour?
The average cost of movers per hour (full-service moves) is as follows:
| | | |
| --- | --- | --- |
| Number of movers | Cost per Hour (Cash Rate) | Cost per Hour (Credit rate) |
| 2 Movers & Truck (Studio, 1 Bedroom) | $120 | $140 |
| 3 Movers & Truck (2-3 Bedrooms) | $160 | $180 |
| 4 Movers and Truck (House, Office) | $200 | $220 |
Booking a convenient time for the customer
When filling out the application form, be sure to indicate correctly your first name, last name, address of loading things, the place of unloading. Provide two phone numbers for emergency contact and to obtain current information about the location of the truck with your property. The administrator will call back quickly to clarify all the necessary information. After talking with him do not forget to confirm the reservation by sending the relevant information in the form of SMS, e-mail messages. The calculation is made only after the work is completed in full.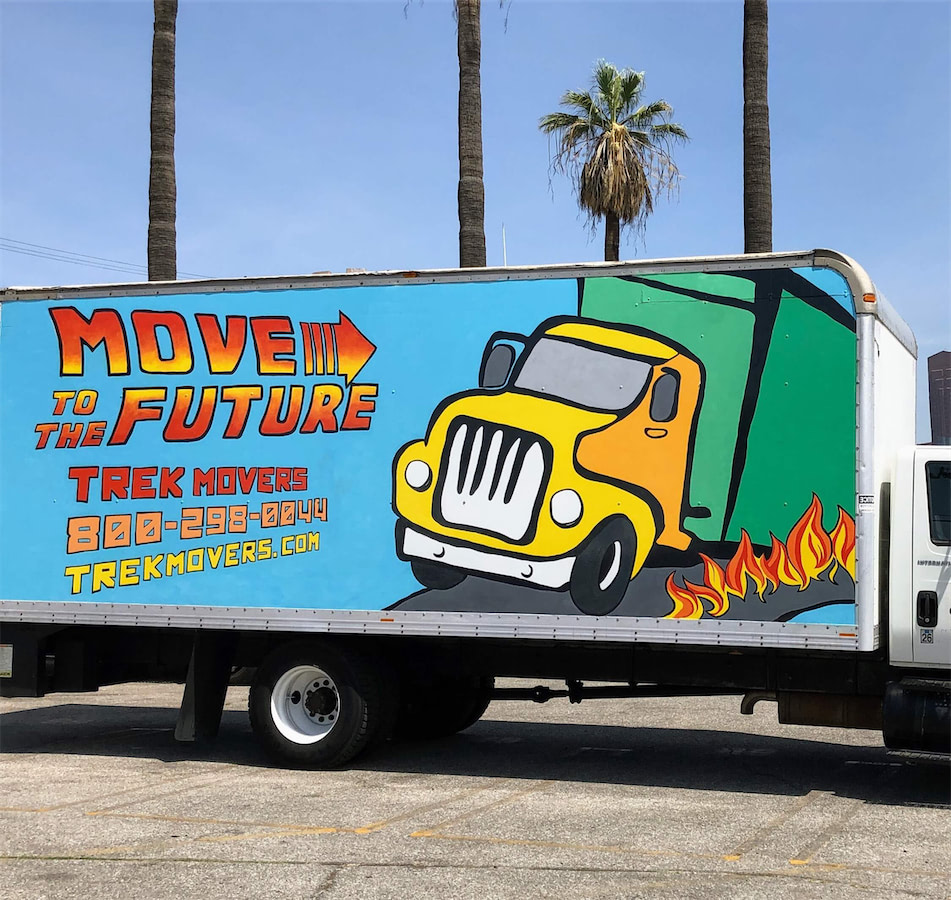 Packing, loading
Moving company in Calabasas will qualitatively cope with the false task by removing all the difficulties associated with transportation from the customer's shoulders. The customer does not have to worry about packing equipment and things. The company's specialists will do the work taking into account all the wishes of the customer. The trustee will make sure that all items sent are in perfect condition, household appliances are not damaged.
Fragile household appliances, televisions, computers, refrigerators are packed in special boxes, clothes are hung in the closet available in the truck. Furniture is wrapped with a special film that protects polishing from possible scratches or other damage. It is placed on the sides of the truck and firmly fixed with wide slings guaranteeing immobility during sharp braking or turning the car.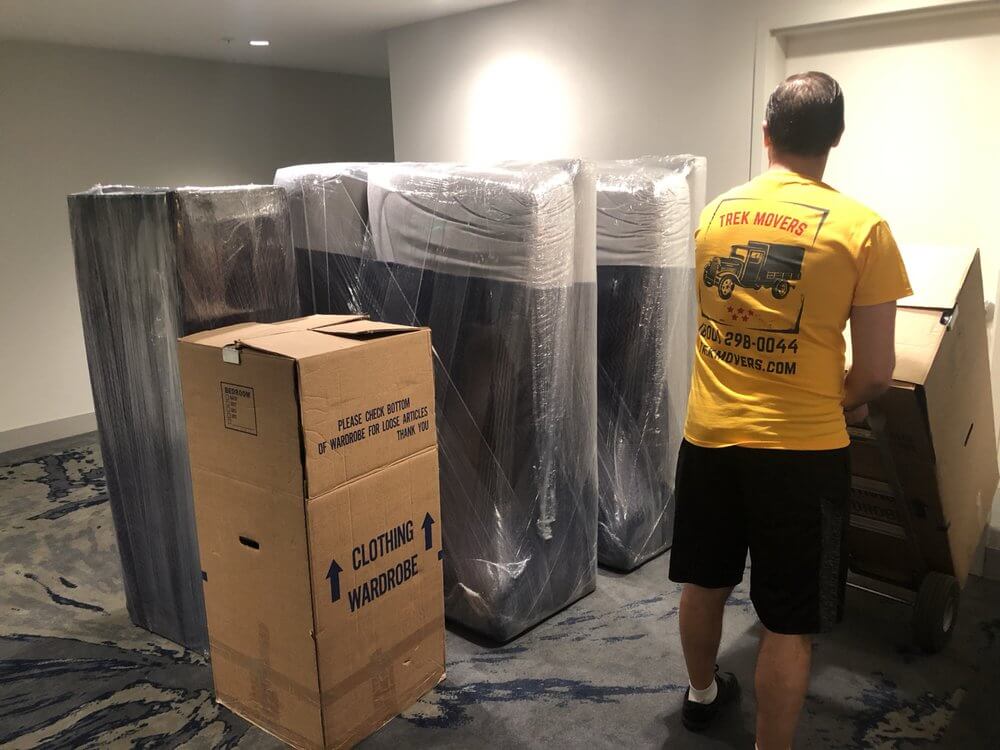 Professional Office, Local and Long Distance Movers in Calabasas
So you're excited to relocate to a new home in Calabasas soon? It's essential to find professional movers and packers Calabasas offers you a wide variety. Trek Movers is an experienced Calabasas moving company that has provided customers with reliable, high-quality services since 2007.
Office Movers C
alabasas
Commercial moving is our specialty. Advanced office movers in Calabasas will help you to pack and relocate all kinds of office equipment, including large pieces of furniture, electronics, and delicate stuff. All-inclusive relocation includes packing services (we provide all supplies), transportation, and unpacking in a new office space. Professional movers in Calabasas have access to moving supplies and equipment needed. So you can focus on your business, not on moving-related challenges during the relocation.
Home Movers
As residential Calabasas movers, we handle stress-free house and apartment moves to, from, and within Calabasas with care and ease. Whether items you need to deliver (such as heavy furniture, appliances, piano, antique, or whatever), our squad pays strong attention to the safety of your belongings and does everything possible to protect them from any damage during transportation. All-size residential moves are welcome.
Long-Distance Moving
Long-distance moving makes you face a lot of challenges. Stressful packing, unloading, fear of damaging furniture, and assembling are almost inevitable while relocating. Plus, long-distance moving is usually quite expensive, so you have to think about your budget and prepare a proper plan. By hiring experienced Calabasas movers, you can rid yourself of all the issues since professional moving companies deal with any challenges with ease. If you're looking for long-distance movers Calabasas, Trek Movers is the best solution for any needs and budget.
Local Movers Calabasas, CA
What do professional local moving services look like? The best movers in Calabasas always provide excellent customer service, on-time scheduling, quality supplies, and professional equipment. And besides, local relocating within the county with high-skilled movers in Calabasas is more cost-effective than DIY relocation. Our local movers Calabasas will provide you with all-inclusive services and handle everything from A to Z.
Exact observance of the undertaken obligations
Having finished packing and loading, the truck goes along the route announcing the start of the customer's movement. The customer must then pay the first fifty percent of the amount indicated in the bill of lading. Moving services in Calabasas CA provide for the provision any amount of free packaging tape and stretch film, boxes for packaging household appliances, cabinets for hanging clothes. The customer must issue an insurance policy; everything else the moving company takes upon itself.
In the event of any unforeseen circumstances the customer does not need to pay additional costs. Overtime, liability insurance, delivery of things to any floor, provision of a new truck with technical malfunctions in the old one, reloading is all paid by the carrier. The amount of the bill of lading remains unchanged after the conclusion of the bill of lading until the work is completed.
Unloading and payment for services
The customer always knows exactly where his things are. If desired, he can track the movement of the truck according to a special program. In 30-40 minutes before arrival an SMS or e-mail message is sent to the customer about the time of arrival. When unloading things, the representative must check the working condition of household appliances. Furniture is placed in the order indicated by the customer and things are delivered to the desired floor. Full settlement only after completion of work. If the payment is made by the cash, then a five percent discount is made since you do not need to pay the bank for card service.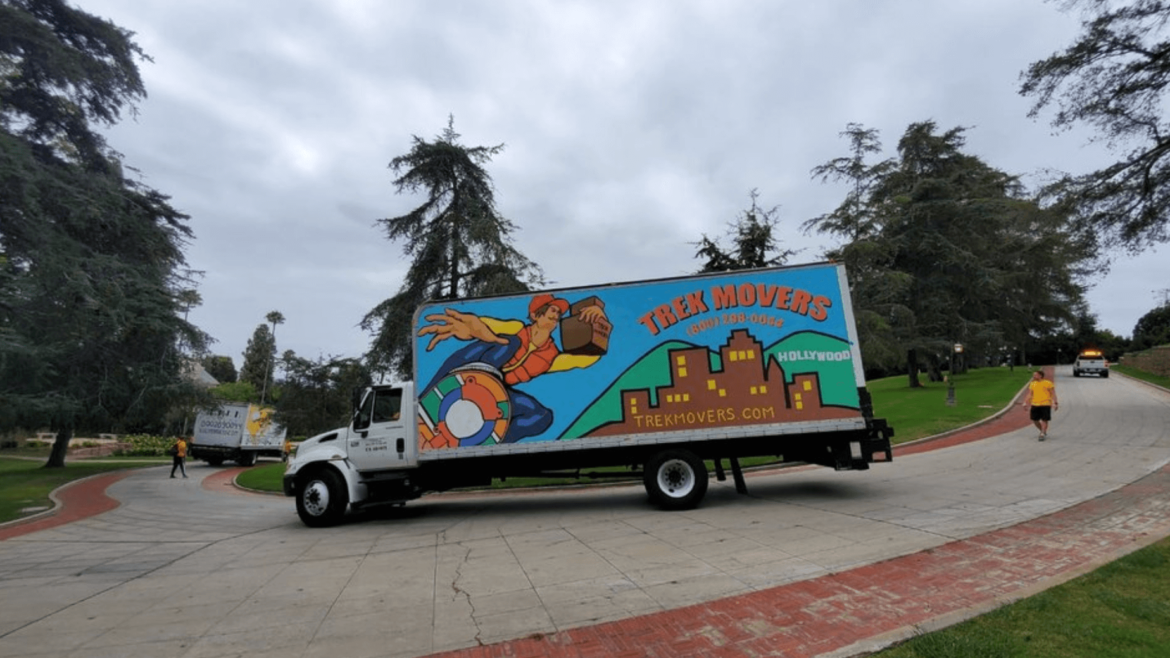 Resources
Contact us
3770 Paseo Primario, Calabasas, CA 91302, United States
Monday - Saturday
8:00am - 8:00pm
Pacific Time

Saturday
8:00am - 8:00pm
Pacific Time