TrekMovers - Professional Agoura Hills movers
Agoura is a really small city that has just about 20000 citizens. But this is the case when the size doesn't reflect the entire picture. In case your move is in the Agoura Hills area, Trek Movers is the best choice. Agoura Hills is known for its geographical position, like a portal to the Santa Monica Mountains and National Recreation Area. This region is perfect if you like spending your free time in nature. You can practice a lot of outdoor activities in different locations near the town, such as camping, scuba diving, horse riding, camping, hiking, biking, etc.
Check all-inclusive rates
Agoura Hills Moving Company
In case, you have planned a move, Trek Movers will gladly help you. Movers in Agoura Hills is full service moving company. Our company offers packing help, storage units, on-site relocations, and customized moving support services. We will do our best to remove your stress provided by the move. Our professional movers are trained to make your move as easy and smooth as possible.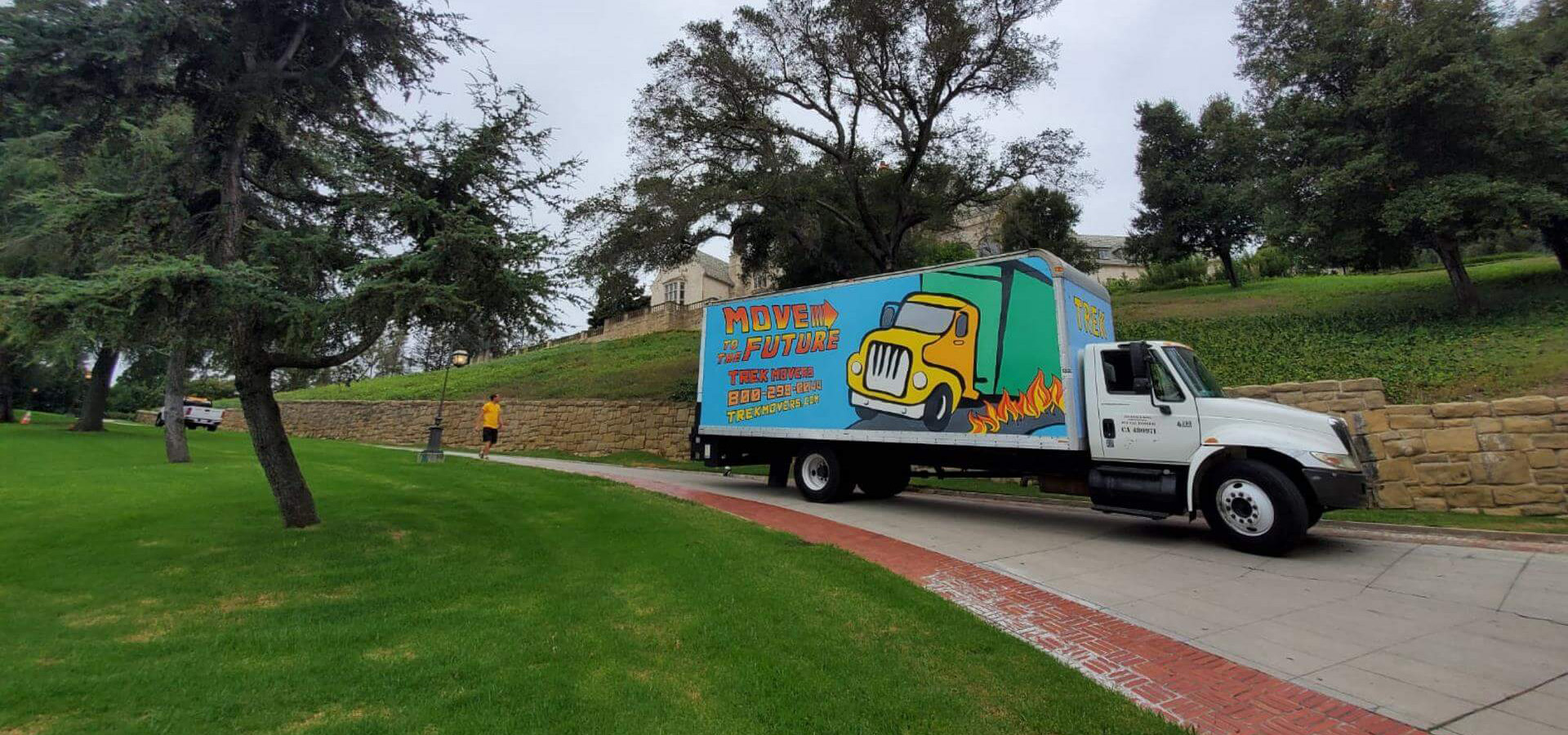 Moving services
Long Distance moving
Long Distance is different form a local or interstate move. Because of that for a qualitative service it is important that we have all the detailed information about your inventory and details of the move.
Local moving
Trek Movers provides a wide range of local moving services for all residents and businesses. All local moves transported by professional local movers utilizing fully-equipped commercial moving trucks monitored 365 days by the Department of Transportation and California Highway Patrol Division. Every employee is experienced, insured, and background-checked by the California Department of Justice and the Federal Bureau of Investigation. In this way, our customers can be sure they are served and protected legally.
Packing Services
Our team is able to provide full packing services if it is needed. We provide free-of-charge reusable packing supplies. If it is necessary we can wrap your belongings for a safe a secure move.
Residential Moving
In case your move is a residential one, Agoura Hills movers will be happy to assist you during your relocation project. We provide a large range of different services specialized in residential moving.
How Much Do Movers Cost Per Hour?
Our recommendations for each moving project are based on customers' personal preferences, size of the move, heavy items involved, packing services for the smaller items if required, stairs and/or long hallways at both locations, shared elevators, parking situation, etc…
All-inclusive hourly rates for all local moves start as low as $ 120 p/h for a crew of two movers and a fully equipped moving truck. Although an extra mover and/or an extra truck can be added at your discretion ($30/$50 p/h), to deal with any tricky access, heavy/bulky items, high volume (bigger moves), long walks, stairs, shared elevators, additional packing for smaller items, etc.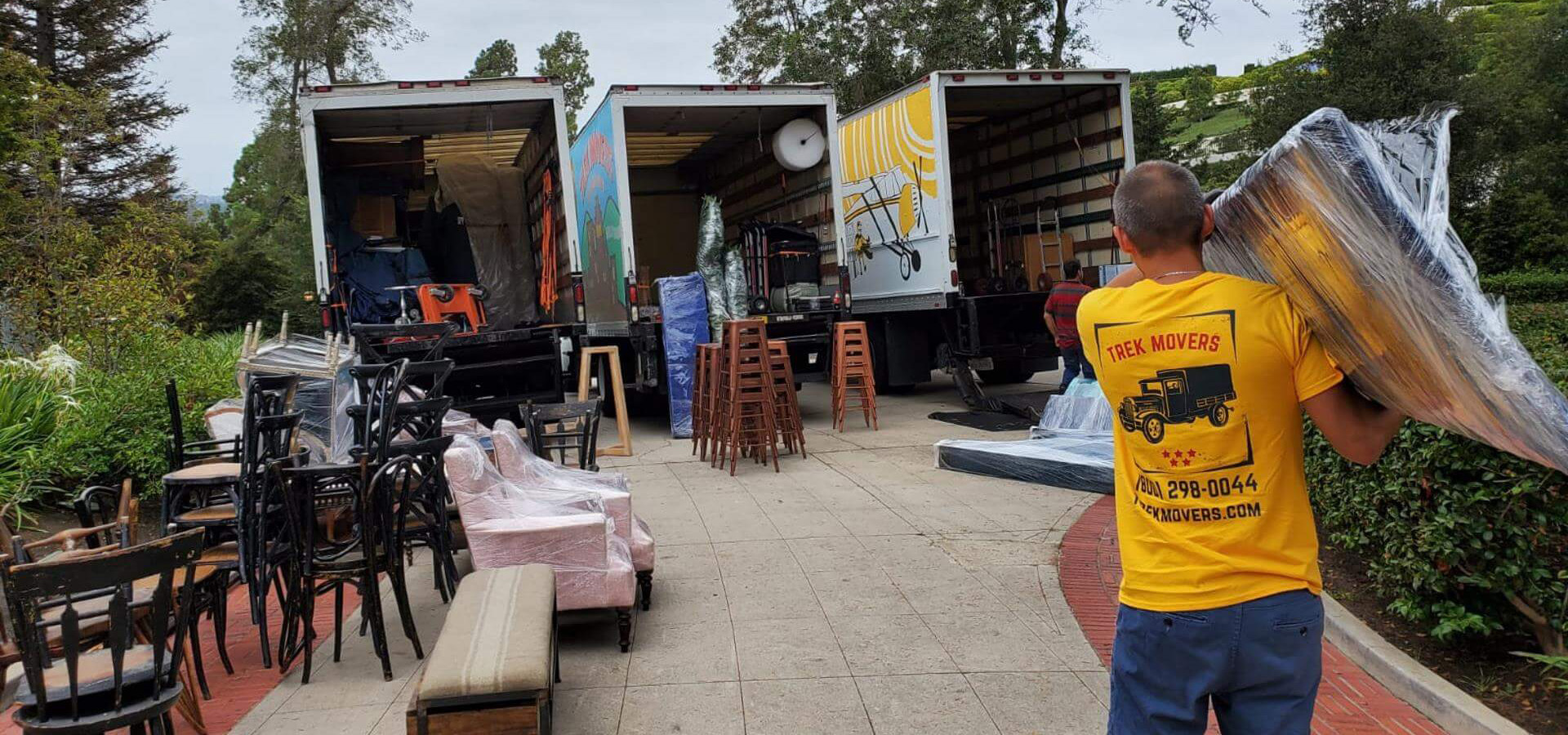 Get a Free Moving Quote
It is a very simple process if you decided to move in Agoura Hills with our movers. Getting a moving cost is made in two steps. First of all provide the information where, when and what you are moving. At the next step you can submit a request to get all the additional information and check the availability for your preferred date. The easiest way to book a spot for your move is to contact us through phone at (800) 298-0044 or email us at: [email protected] At the same time don't hesitate to get online a quick and accurate quotation including professional moving guidance.
Why Trek Movers is the Best Moving Company in Agoura Hills
Our moving company is small enough to add a warm personal touch to your move, yet large enough to handle any scope of services promptly and efficiently, with transparency and professionalism.
We are active in this market since 2017. If you choose Trek Movers, you can be sure that your move will be done in excellent conditions due to our professional team.
During the preparation period before their first move, our movers are rigorously trained. We have our offices all over California, offering you any moving services that you might need in the "Golden State".
You can always check the reviews about our company. We try to leave our clients always satisfied, and that fact is reflected in our 5-star rating. Don't hesitate to contact us for getting a quote and discuss details regarding your move.
If you decided to move to Agoura Hills below, we have indicated some helpful resources:
Contact us
30001 Ladyface Court Agoura Hills, CA 91301, United States
Monday - Saturday
8:00am - 8:00pm
Pacific Time

Saturday
8:00am - 8:00pm
Pacific Time