Local Moving Company in Irvine, CA
Moving demands might arise out of the blue, triggering panic attacks throughout last-minute preparation. Even the planned movement of cargo seems to be a serious problem for the uninitiated. The moving services in Irvine will take on all the troubles and make the move as comfortable as possible. It is enough to send a request by email, call or send SMS, so that the difficulties that have arisen will be taken care of by professionals. Trek Movers proudly maintain high reputation within the State of California as a reliable, trusted partner providing high-quality transportation of any volume of cargo, cheap on time.
Let us build a quote for your move
Loading
The price includes all loading and unloading operations. The customer does not have to spend extra money when lifting things to the desired floor. Convenient affordable service provides the customer with a minimum of hassle at low cost. Professional movers in Irvine will eliminate the need to spend their time packing personal items. They professionally, skillfully, carefully put everything into boxes, preparing for a long transportation.
Schedule of movement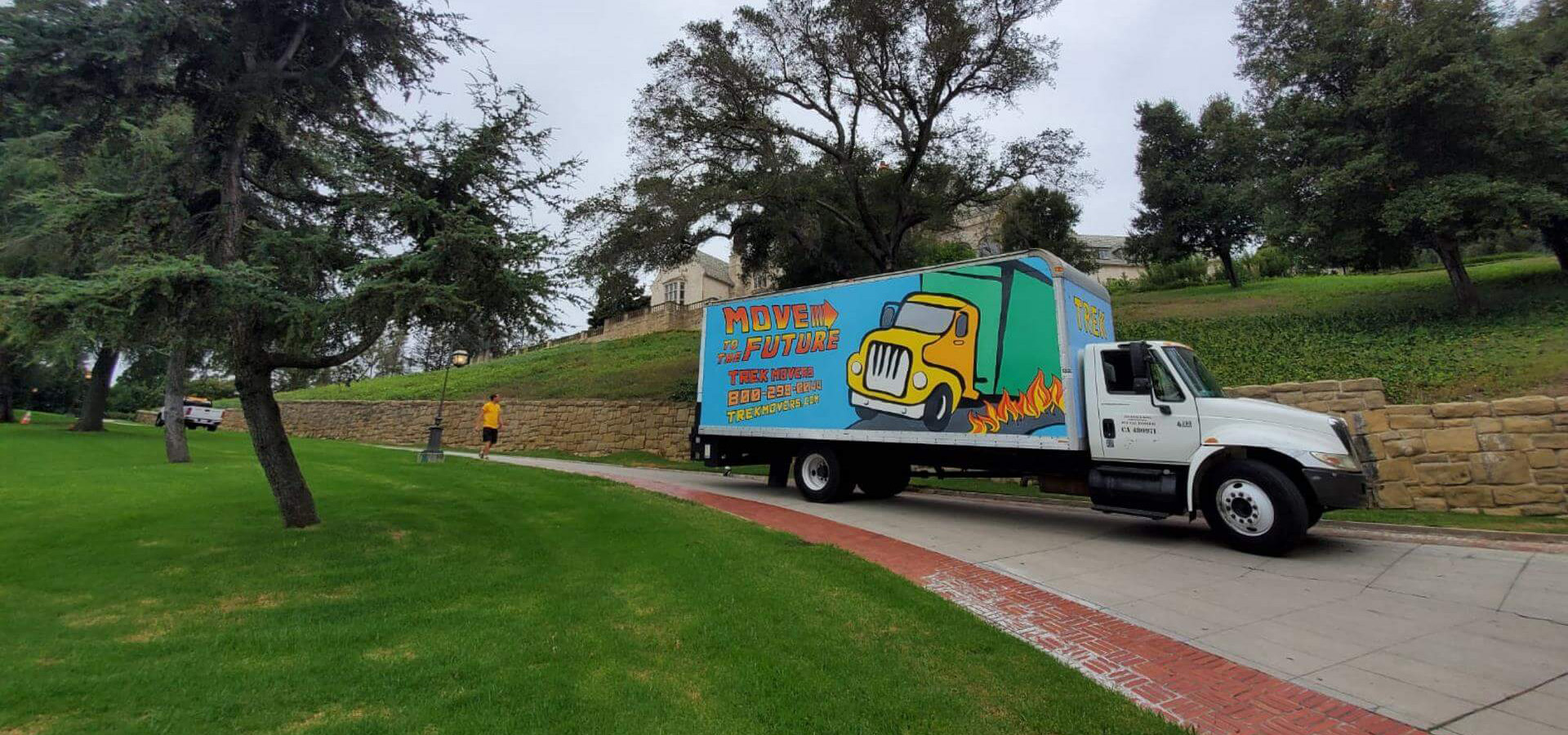 If you are planning to transport an office, family, relatives, a large volume of goods, use a proven moving company with a solid reputation. If you want to come to CA or vice versa to move to another region, well-trained specialists will help you. No delays or additional fees when serviced by Irvine professional movers. By concluding a Bill of Lading indicating the terms, packaging, loading, delivery, you can be sure that the schedule will be strictly observed.
On the road, of course, unforeseen circumstances are possible. In this case the consumer will be notified immediately, and the schedule will be adjusted. If the vehicle breaks down on the way, reloading is carried out to another truck at the expense of the company. We use only technically relevant trucks for work, therefore we guarantee safe delivery from one point to another.
Payment
We accept all major credit cards and cash payment whichever customers prefer. If a customer pays by cash, then the company saves on card processing; this is a saving which we pass-onto the customer as a 5% cash discount in the interests of transparency. Irvine movers are a guarantee of reliable delivery of any volume of cargo without unnecessary trouble to any region.
The final settlement is carried out only when the obligations undertaken are fully met. Licensed California moving company must maintain active moving permit issued by "Buro of Household Goods and Service Division of Household Movers" regulated by "Department of Consumer Affairs" and "California Public Utility Commission", all cargos must be transported by monitored commercial vehicles registered with Department of Transportation and California Highway Patrol. This is the only way customer can be protected and served by the power of the law.
Take your time and make sure you choose your moving provider wisely. The customer of the service can see with what intensity the counterparties work, how prepared they are and how they deliver according to the concluded contracts. The proposed moving services in Irvine are of the highest rating. This provides brokers and carriers with excellent earnings all year round.
Compulsory Cargo Insurance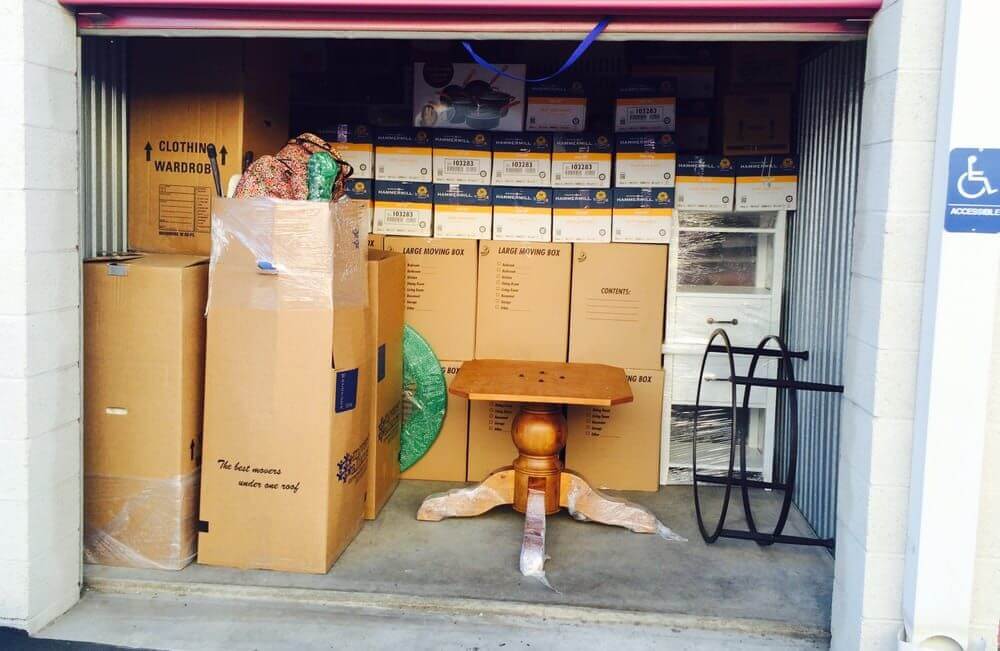 As each customer's possessions vary in value, there can be no 'blanket' contents cover when moving. In line with industry regulations, all moving companies have limited liability for damages of 60 cents per pound per damaged item (not full value or actual value) when contents are not independently insured by the customer.
Customers who intend to make a 'full value' damage claim can only do so if they have purchased individual, independent full value moving insurance from a third-party provider, in advance. Unless otherwise arranged, you will not be able to submit a full value damage claim via any moving company in the United States, as no process/policy exists to advance any such claims. Unless already covered as part of your homeowners/renters policy, we strongly encourage customers to consider independent moving insurance from a third-party insurance provider.
Moving insurance is just as important (and necessary) as auto insurance, earthquake insurance, travel insurance, renters and homeowners insurance. Without separate insurance, claims for contents damages are paid at 60 cents per pound per damaged item by default.
Moving cost calculation
Two movers and one truck at an average cost of modest price per hour.
The price includes extra mileage and gas mileage for additional miles.
Packing tape and stretch film without restrictions in any quantity for quality packaging.
When calculating the cache, the discount is up to five percent, because the company saves on commissions for processing the card.
No hidden or additional fees. Settlements strictly under the Bill of Lading.
The company itself pays for overtime, insurance for employees, the customer does not participate in this.
Liability insurance is provided by the company.
We provide free wardrobes for convenient placement of clothes, boxes for TVs and other household appliances.
Our Moving Services in Irvine
Our Irvine moving pack includes:
Packing services
Sorting and packing are notorious time-grabbers. A single thought of disassembling your heavy furniture and wrapping your expensive electronics can completely destroy your desire to move to the beautiful city of Irvine. Our company aims to save you from this headache by doing everything for you. Your furniture, appliances, electronics, and all the items will be accurately sorted out and carefully packed in robust, made-to-measure boxes, so all your belongings will arrive at the destination safe and sound.
Intermediate storage
If you, for some reason, want to delay the relocation, we can help you with getting your things to one of our intermediate storage warehouses. We have modern, well-equipped, and secure facilities where you can keep your stuff as long as you wish until it is time to continue your relocation in Irvine.
Commercial and residential moving
Whether you are relocating your household inventory or entire office to, around, or over Irvine, our company specializes in all types of transportation, offering customized moving support services both for private and corporate clients.
Long-distance moving
Whether your relocation takes you to a different city or even a different state, the whole project may turn into a nightmare if you go without professional help. Our team renders high-end long-distance moving services that are fully compliant with federal regulations for transporting goods cross-state. Long-distance moving also demands transportation companies to have insurance policies to protect the customer's things, and this is where we never let you down.
Local moving
Trek Movers provides a wide range of local moving services for all residents and businesses. Our fleet comprises modern, fully-equipped commercial moving trucks monitored 365 days by the Department of Transportation and California Highway Patrol Division.
We take pride in hiring exclusively well-trained and experienced drivers with a stellar driving reputation to handle your Irvine moving needs. Each employee in our team is insured and vetted by the California Department of Justice and the Federal Bureau of Investigation to exclude any issues while relocating you around or beyond Irvine.
Unpacking and arranging
Unpacking, assembling, and arranging are, perhaps, the toughest elements of moving. Whether you are relocating to the new region or just to the neighboring block, unpacking afterward is the hell of a work. Luckily, you do not have to do these niggly jobs. Trek Movers offers unpacking and assembling services across Irvine and all over the country to make your life easier in a new space. No matter how many boxes you need to unpack, or how much furniture you need to assemble, we are happy to help you with bringing the order back.
Moving Cost in Irvine
When it comes to moving to or out of Irvine, there is no one-price-fits-all. The ultimate cost of your relocation project in Irvine will depend on multiple factors, including the size of the move, whether it is commercial or residential transportation, the presence of exclusive items like pieces of art or antiques, heavy/bulky items, the destination to overcome, extra services that may be involved to relocate efficiently, and many other aspects that require negotiation.
All-inclusive hourly rates for all local moves in the city cost as low as $120 per hour for a crew of two movers and a fully-equipped moving truck. The involvement of an extra mover or/and truck will add $30/$50 per hour to the final cost. Apply for a free moving quote to figure out how much your specific relocation in Irvine is going to cost you.
Choose Professional Movers in Irvine
Committed to delivering the first-in-excellence moving services in Irvine and all over California, our company is able and willing to handle any relocation project, whether big or small, with utmost efficiency, professionalism, and transparency. Being in the business since 2017, we have managed to earn a reputation as a reliable local mover in Irvine that is genuinely interested in the success of your removal.
Your peace of mind is our paramount priority. Our team consists of well-trained and highly experienced movers. Our moving company in Irvine, will take care of every instance of your relocation project, from the beginning to the end, while you just sit back and enjoy how things are being done as needed.
We have our offices all over California, which enables us to offer you any moving services that you may need in this wonderful state.
We aim to please, and this is proved by numerous positive reviews and a tell-tale 5-star rating that we have earned over these years. Choose Trek Movers, if you want your moving in Irvine to be done smoothly, efficiently, and affordably.
Get a Free Moving Quote
It is a very simple process if you decided to move in Irvine with our Irvine Movers. Getting a moving cost is made in two steps. First of all provide the information where, when and what you are moving. At the next step you can submit a request to get all the additional information and check the availability for your preferred date. The easiest way to book a spot for your move is to contact us through phone: (800) 298-0044 At the same time don't hesitate to get online a quick and accurate quotation including professional moving guidance.