Almost every year multiple reputable sources, including Today and WalletHub, release updates on the best places to live in the United States. With many variables in these updates, the list always includes cities from one state. You should have guessed by now, it is California.
WalletHub has recently researched depression rates in different U.S. regions and discovered that several cities in California are listed among the happiest places. Maybe that is why you've decided to move to California. Before you get a free quote from your moving company, let's dive in and take a closer look at the best places to live in California.
Here are the best places to live in California:
San Francisco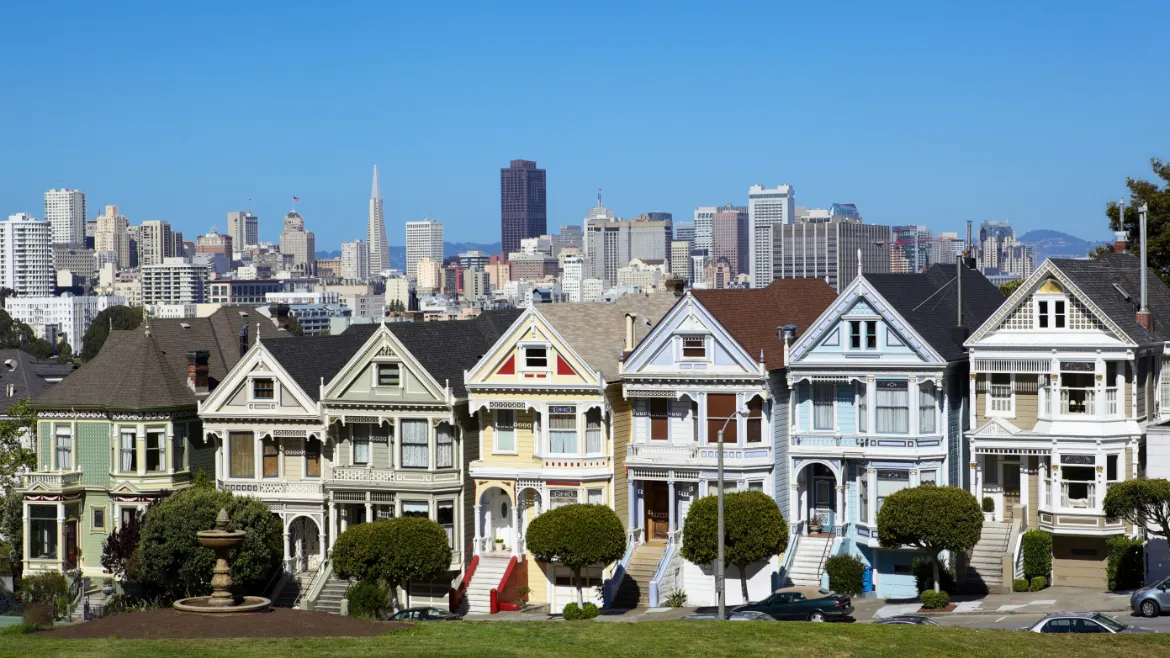 San Francisco is the fourth most populous area in California renowned for its unique lifestyle, diverse culture, fantastic ocean views, and hiking trails. The world-famous landmarks attract millions of tourists: the Golden Gate Bridge, Alcatraz Island, the Walt Disney Family Museum, the Ferry Building Marketplace, and Muir Woods, the gorgeous national park with 700-900-year old Redwood trees. Besides, San Francisco is the host city for Taste of Greece and Soy & Tofu food festivals.
Business opportunities attract many top specialists; this is why the cost of living is one of the highest (second after New York City and 80% higher than the average across the country) in the U.S. It might sound ridiculous, but an annual income of $120,000 is considered relatively low for San Francisco (compared to the median income of $75,500 in the rest of California); to be considered wealthy in the
Bay Area you need to have a net worth of $3.8 million. High living costs here can be explained by SF being the tech hub with giants like Google, Apple, Facebook, Twitter, Bank of America, and Wells Fargo within the long list of employers. The high income of SF residents also brings in fortune-seekers – the crime rate is higher than the average (47% property crimes and 7% violent crimes).
Moving to San Francisco, you should keep in mind that life in San Francisco isn't uniform, and different neighborhoods have their own specifics and culture. Nob Hill carries the spirit of wealth with Grace Cathedral and mansions of railroad lords. Pacific Heights depicts and retains notable buildings, such as Queen Anne Victorian dated 1886, and welcoming streets with stylish bars attract many renters. Outer Sunset, on the western shore, has many apartment buildings and smaller family houses; the area is popular among surfers and bikers.

Los Angeles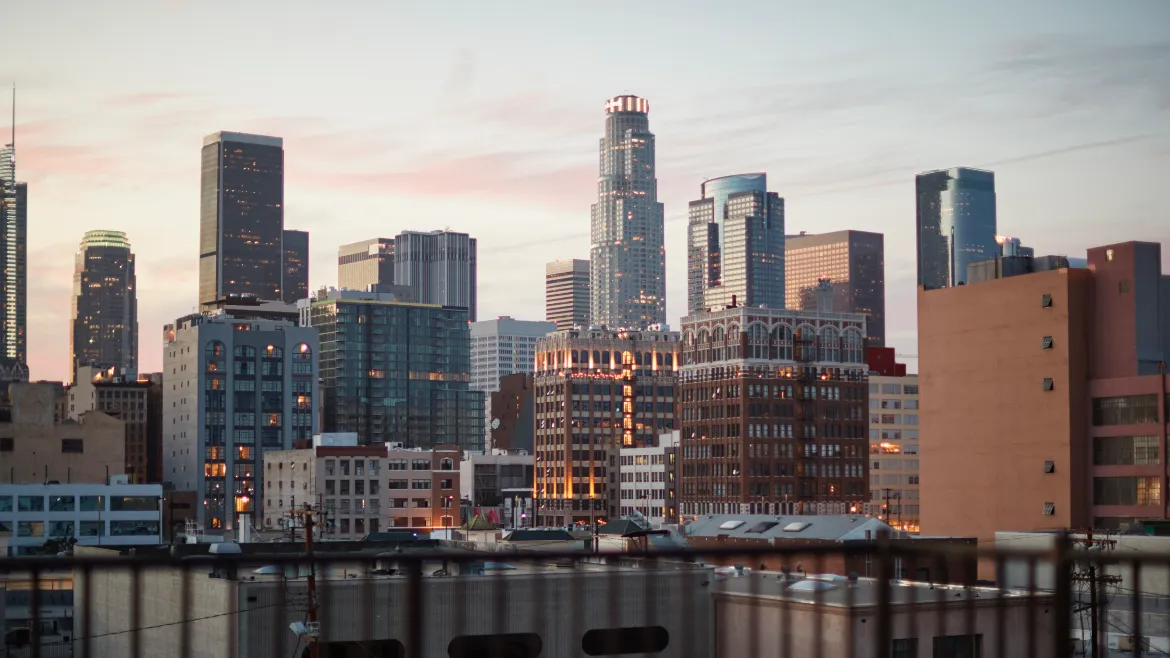 Los Angeles, aka the City of Angels, is a dream city for many: specialists from the tech industry, e-commerce, and entertainment consider moving to Los Angeles because the city matches all lifestyles: you may be a leave-me-alone beach person, a glad-hander surfer, a shopper, a jazz lover, a gourmet, or a tech geek, and you will find here the community and facilities you will fall in love with.
With an average of 70F all year round and a population of 3.9 million, Los Angeles hosts 6 film studios,
Opera, concert halls, museums, and nightclubs. Known as the entertainment city, LA has 3 universities and a school district with 800,000+ students. The dense population explains rather congested traffic despite the developed lines of bus and underground transportation.
Life in LA is quite expensive with an average utility bill of around $140. All the above considered, Beverly Hills and Hollywood never fall off the radar — the most famous areas for shopping, entertainment, and dining. Yearly, crowds of tourists stream into these wealthy neighborhoods for sightseeing. Venice in LA county attracts artists, musicians, and wealthy healthy lifestyle advocates.
Moving to Los Angeles: 10 Expert Tips to Navigate Moving in a Big City | Redfin
San Diego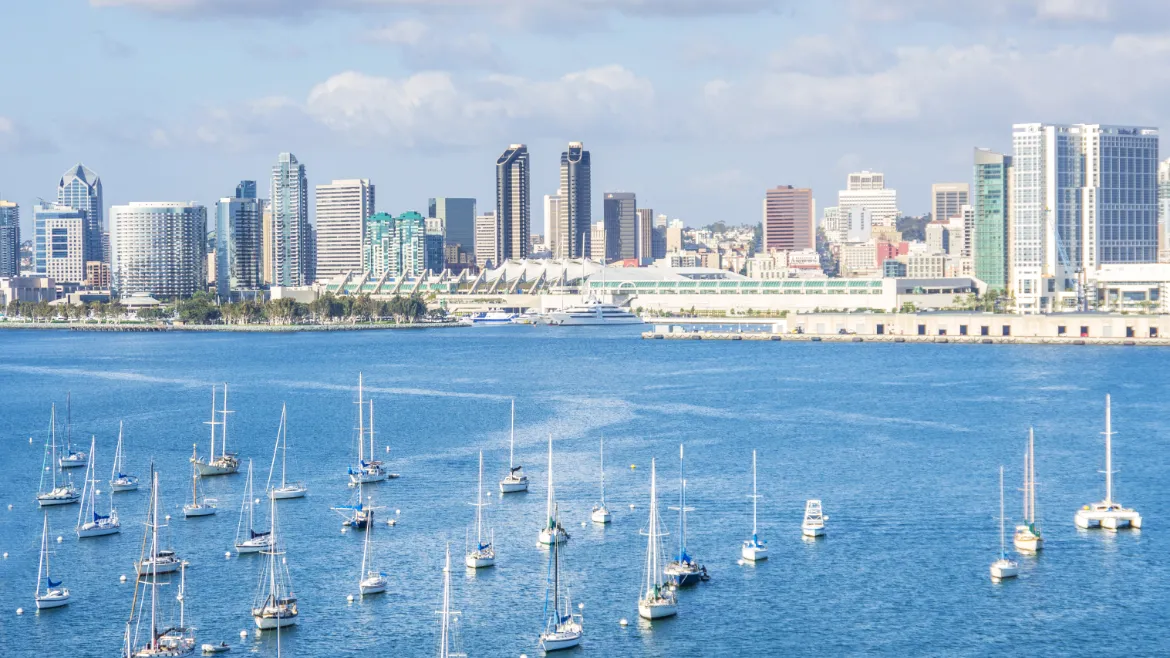 San Diego is one of the charming places in California. With breathtaking ocean views, sandy beaches and cliffs, an opera house, and a theater, you will have plenty of outdoor options to go for inspiration. With a population of around 1.5 million and the median salary (up to 4 years of experience) around $65k, San Diego attracts many young career-oriented people with its urban lifestyle on the ocean coast.
The job market is huge and includes various IT and biotechnology companies, fish and seafood businesses, as well as educational institutions. La Jolla, Pacific Beach, and Hillcrest are among the most asked-about residential areas. Families with kids shouldn't worry about education as there are more than 200 different schools in San Diego. Yearly, the University of California San Diego, San Diego State University, and the University of San Diego become a home for students from all over the country and offer high-reputed programs in IT, business, and art majors.
Don't forget about Balboa Park, where San Diego Zoo is located — an immense territory where "culture, science, and nature collide": several museums, art venues, gardens, and hiking trails. The only downside for those who are moving to San Diego is the cost of living — be ready to pay for the cheapest studio in San Diego around $1,500.
Sacramento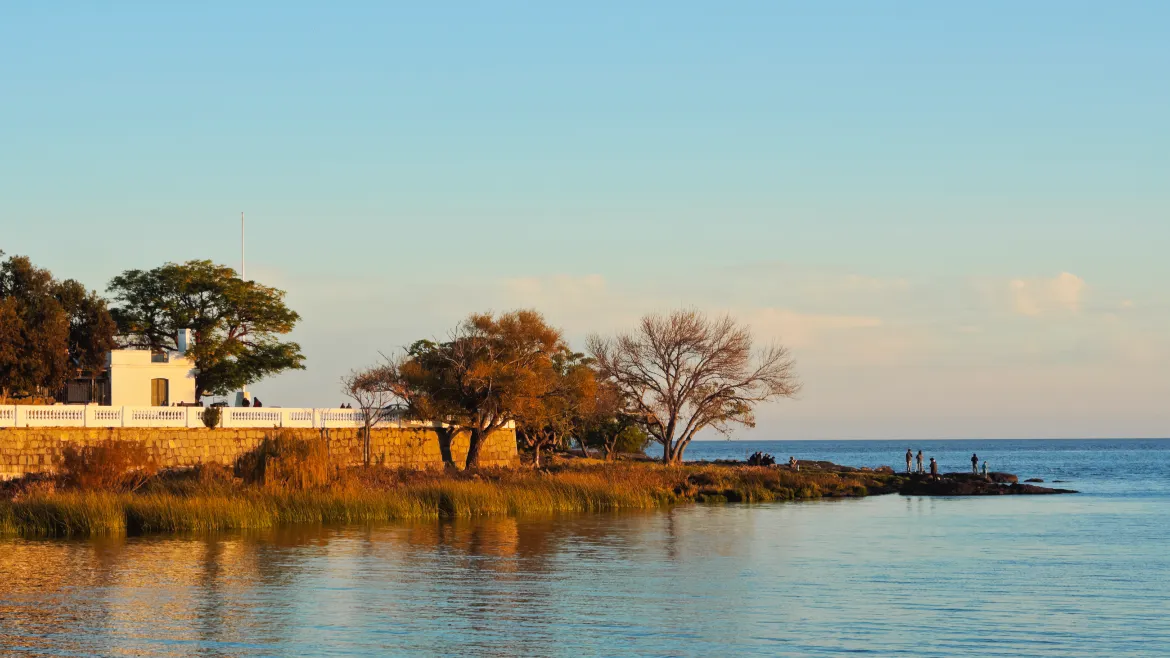 Maybe Sacramento isn't the first city to come to mind while talking about California, but it definitely deserves to be considered one of the best places to live in California. Located along the Sacramento and American rivers, Sacramento shows the fastest growth rate in the state. With a population of around half a million people, Sacramento is the home of many major companies in the health niche, such as Kaiser Permanente, Dignity Health, UC Davis Health, etc. The median salary ( 1-4 years of experience) is $66,665. Compared to other cities in California, Sacramento has more affordable prices for rent and utilities; however, the cost of living is still 17% higher than the national average. This fact can be explained by the presence of giants like Intel Corp. and Raley's Inc., known as high-paying employers.
Sacramento residents enjoy various recreational activities: numerous parks, art exhibitions, museums, musical performances, and the annual California State Fair. As for the neighborhoods, Folsom is considered one of the family-friendly ones due to the low crime rate, variety of outdoor activities (paddle boarding, hiking, kayaking, etc.), and high-rated school education.
El Dorado Hills is for residents who look for an active lifestyle outdoors: public tennis courts, all kinds of sporting fields, charming dining options, and Promontory Park with water attractions.
Students and young career-focused people moving to Sacramento might find the Davis neighborhood the most suitable for its urban lifestyle, affordable rent and utility bills, outdoor activities, and proximity to the Sacramento CBD with its major employers.
San Jose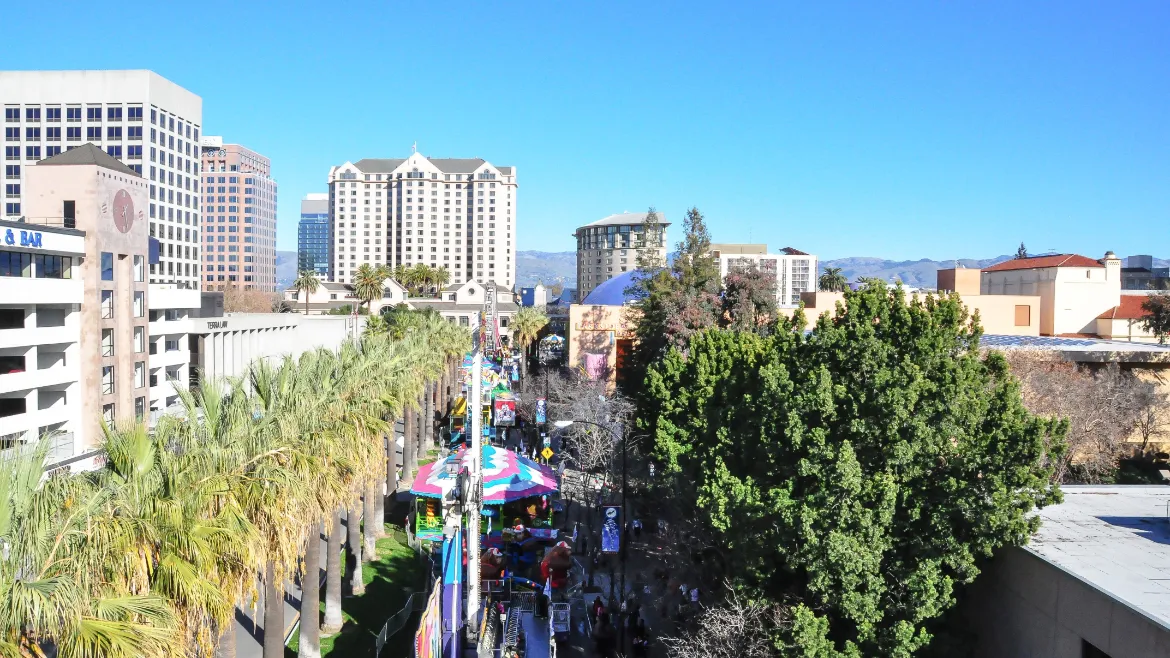 Located in the heart of Silicon Valley, San Jose is #4 in the lowest depression rate list by WalletHub. Tourists love visiting the Winchester Mystery House (you might have seen it in the film Winchester, 2018).
San Jose might seem like the best place to live with a single downside — living costs aren't low here, the same as anywhere in California. The proximity to Silicon Valley had its influence on higher prices too. On the other hand, moving to San Jose ensures a higher quality of life in terms of the job market, city infrastructure, and education.
West San Jose offers numerous options to spend your free time, including a wide array of dining options, ranging from beloved hamburgers to high-style Asian and oriental cuisine.
Irvine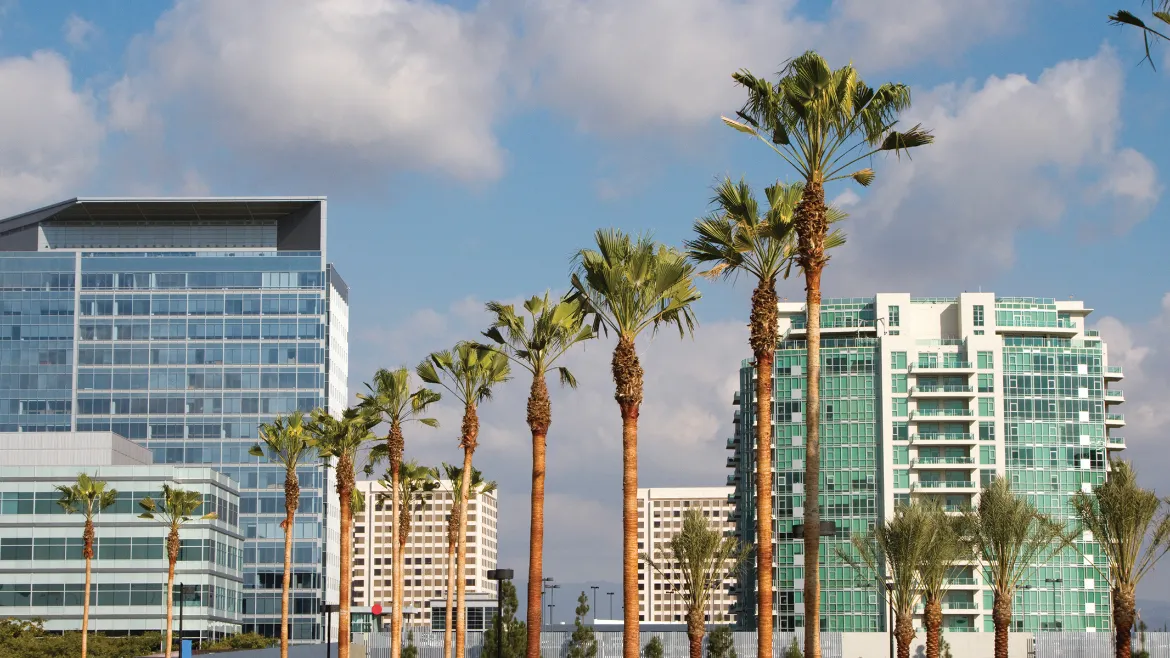 Irvine has a reputation as a family-oriented and sporty (#5 in the highest sports-participation ranking) city. Recreational facilities are impressive: 146 athletic fields, a regional park, and 23 community parks.
Irvine is often recommended as one of the best places to live in California. The cost of living is higher than the average in California, though. However, the city offers many employment opportunities in education, software development, aircraft, and medical supplies industries. Young people (20-34 years old) represent around 30% of the total Irvine population with a median salary (under 4 years of experience) of about $84k per year.
If you think of moving to Irvine with a family, consider Turtle Rock or Northwood Point neighborhoods — the safest and most affluent suburbs with plenty of options for school education. Oak Creek in Orange County is a fantastic place with multiple restaurants and parks that matches young professionals looking for urban life with outdoor activities. Safety and high-level lifestyle are reasons for higher than average living costs.
Santa Monica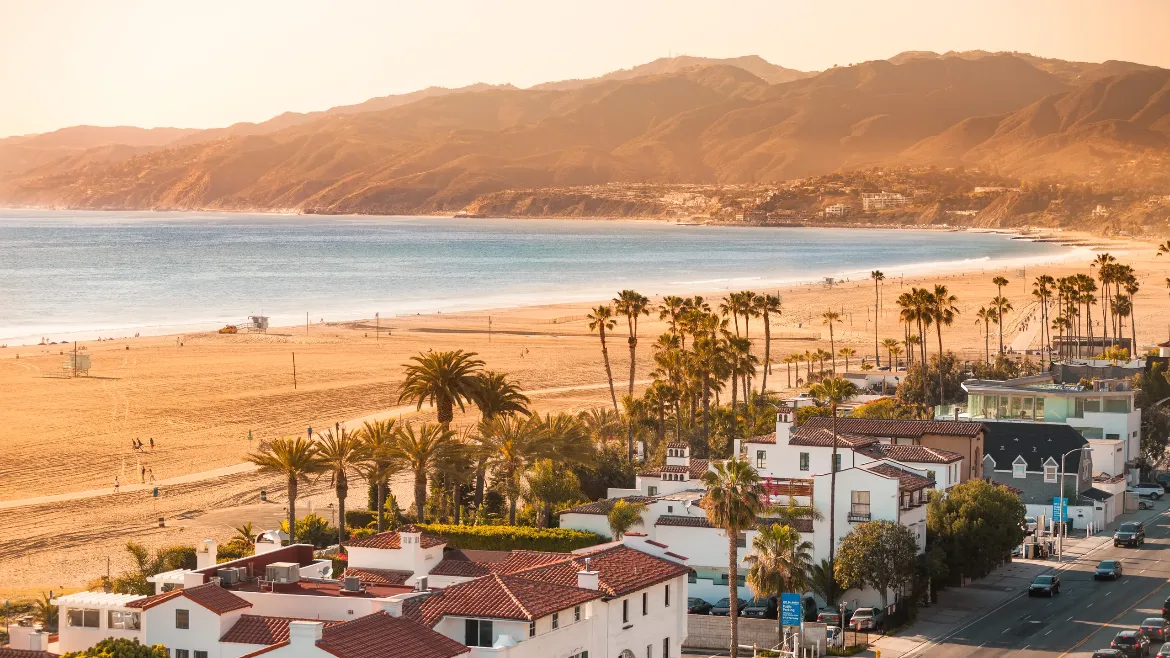 Santa Monica is located on the beachfront (Santa Monica Bay) in the west of Los Angeles County. Santa Monica's popularity can easily be measured by increased tourism. Moving to California, you probably replay scenes from movies depicting Santa Monica. Proximity to LA, fantastic ocean sceneries, and continuous infrastructure and job market development attract many families from other states.
Pacific Park, Palisades Park, and Santa Monica Pier are known well beyond LA County. If you are moving to Santa Monica and can't live without jogging or cycling on the seaside, look for housing in the Santa Monica Pier Area. For urban style lovers, there is Mid City sparkled with arts and entertainment.
Oakland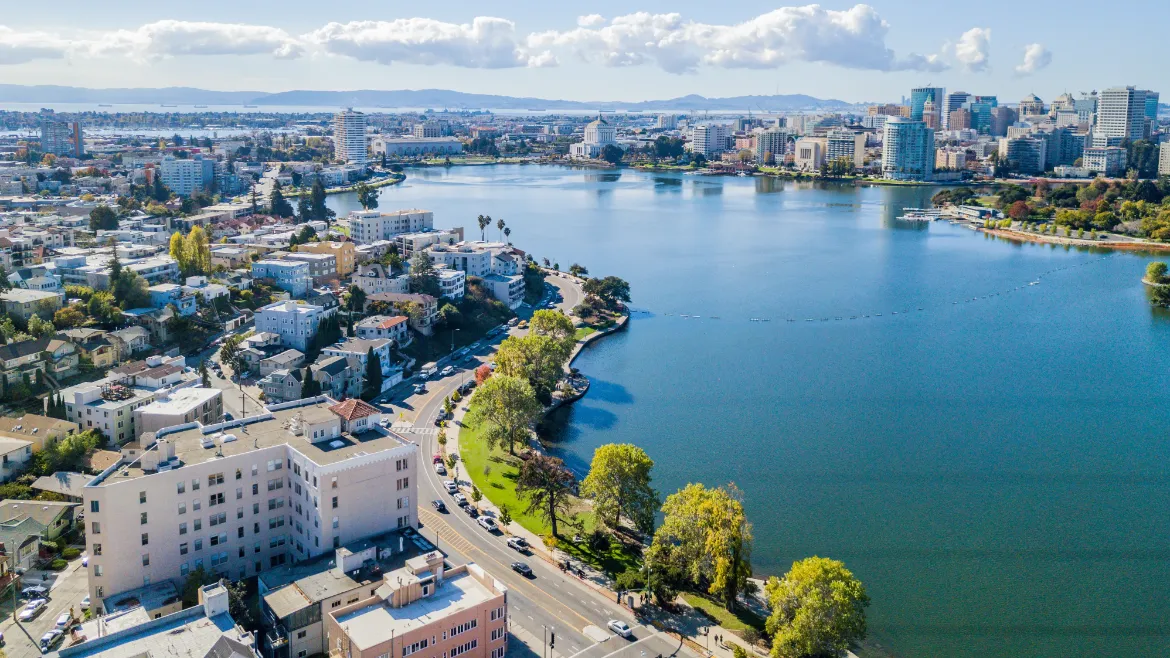 Oakland is one of the largest west coast ports located just east of San Francisco. With a population approaching half of a million, Oakland is a popular trade point in the San Francisco Bay Area. Fantastic sceneries, outdoor activities, sporty spirit, and various job opportunities in tech, automotive, and cargo ships industries resulted in a high-quality but costly living. To feel at home in Oakland you need to make from $100k to $125k.
If you have a stable income and decided on moving to Oakland, you might like the Grand Lake neighborhood, a great community northwest of Lake Merritt. Being a trendy and safe area, Grand Lake maintains reasonable housing costs compared to other places in California.
The neighborhood of Rockridge is one of the best places to live in California. With amazing infrastructure, outdoor facilities, and numerous educational institutions to choose from, Rockridge is definitely worth the high costs of living. Inspiring architectural styles, vintage shops, and dining options to fit every taste attract both young singles and families.
Berkeley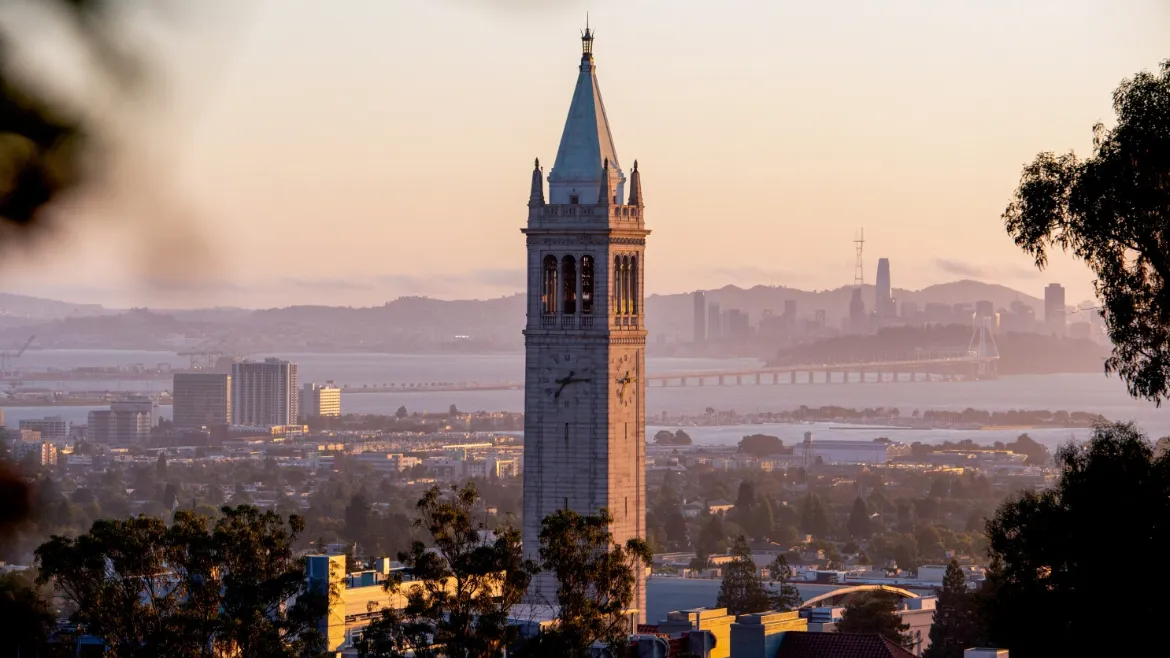 Berkeley is one of the most inspiring cities in California. The mild Mediterranean climate, unique lifestyle options, art, and education make Berkeley a dream place. Note that about a quarter of Berkeley residents are students at the University of California Berkeley. Thus, if you plan on moving to Berkley, try to avoid the beginning of the academic year because it will be challenging to find an apartment for rent.
As for the job market, major niches are education, health care, manufacturing, and retail trade. The cost of living is higher than the national average but obviously lower than in San Francisco. If you move with your family, consider Northside or Elmwood neighborhoods: tree-lined streets, multiple dining options, and parks.
Palo Alto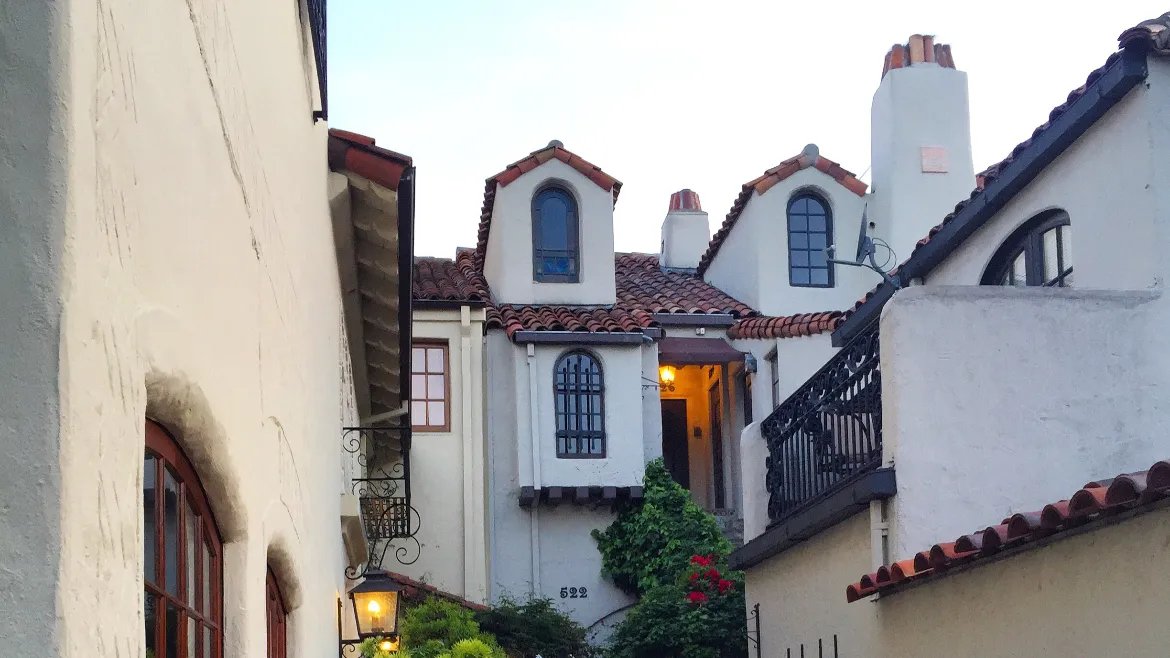 Maybe you haven't heard about Palo Alto, but you've definitely heard about Stanford University, which is located near the city of Palo Alto. Palo Alto is also known as the "Birthplace of Silicon Valley". Many world tech giants have offices here: Google, Skype, Hewlett-Packard, Facebook, Tesla, and many others.
Ask IT geeks about the best place to live in California, and most likely Palo Alto will be in the top five locations. The almost perfect climate and Baylands Nature Preserve with untouched wildlife make a heavenly place for hikers, cyclists, and joggers. If you are moving to Palo Alto, you will definitely find how to fill your free time. However, the cost of living is relatively high — high-paying tech companies dictate a certain level of life in Palo Alto.
California is renowned for its soft climate, high-tech and entertainment industries, reputed universities, and fascinating ocean. Californians are different but they all agree that California is the best place to live.