TrekMovers - Moving Company in Pleasanton, CA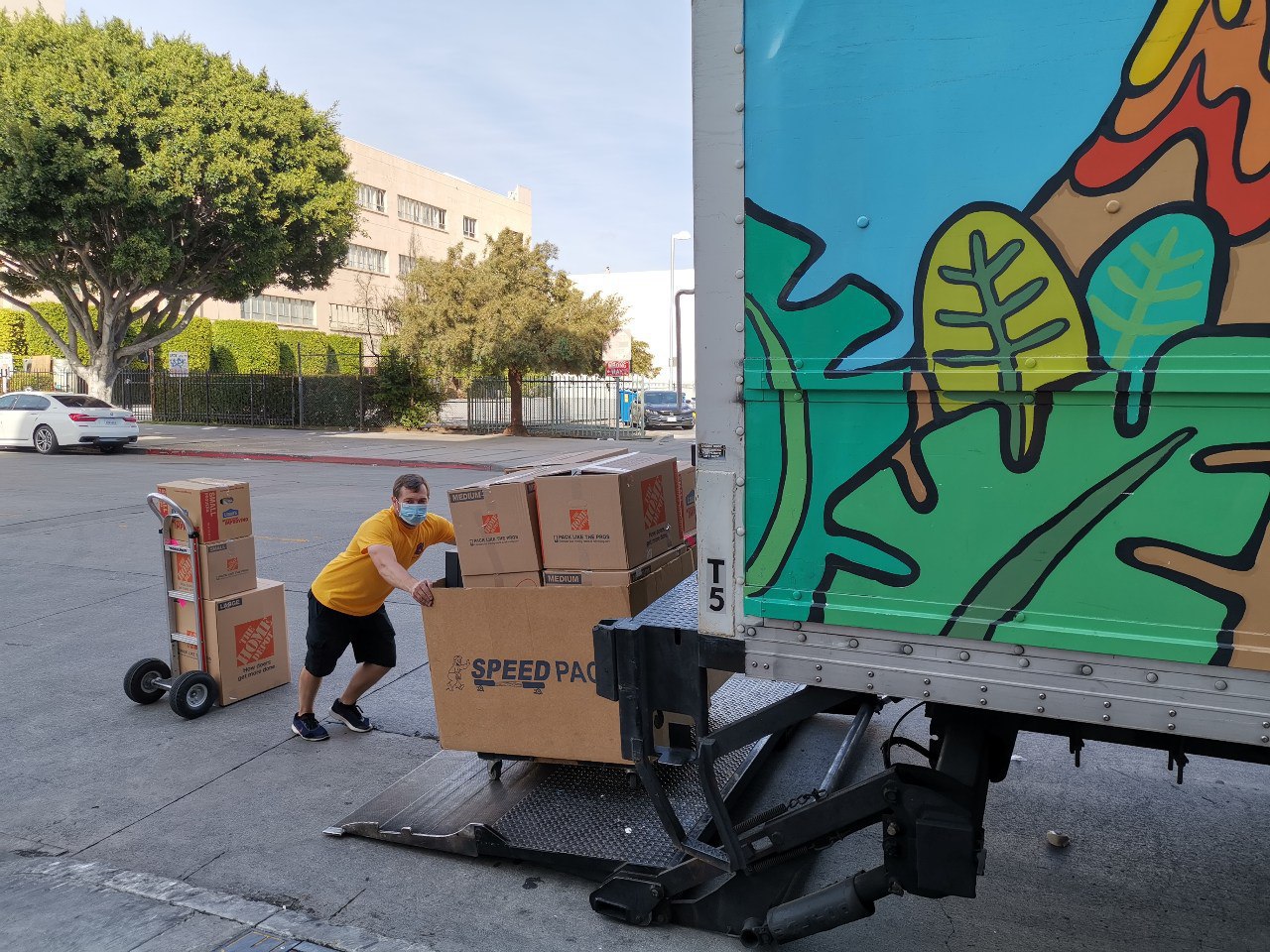 Movers are real magicians who can make a moving process as easy as a piece of cake. Those companies are eager to help you with your relocation and they are not just crews of loaders. Modern moving services are much more complex than just ordinary loading and transportation. Due to the high requirement of moving services in the market, there is a high competition among movers in Pleasanton, CA. But if you want to get top-notch services for an affordable cost, it is time to choose the company thoughtfully. And we have some tips on how to do it.
Let us build a quote for your move
Choosing Among Movers in Pleasanton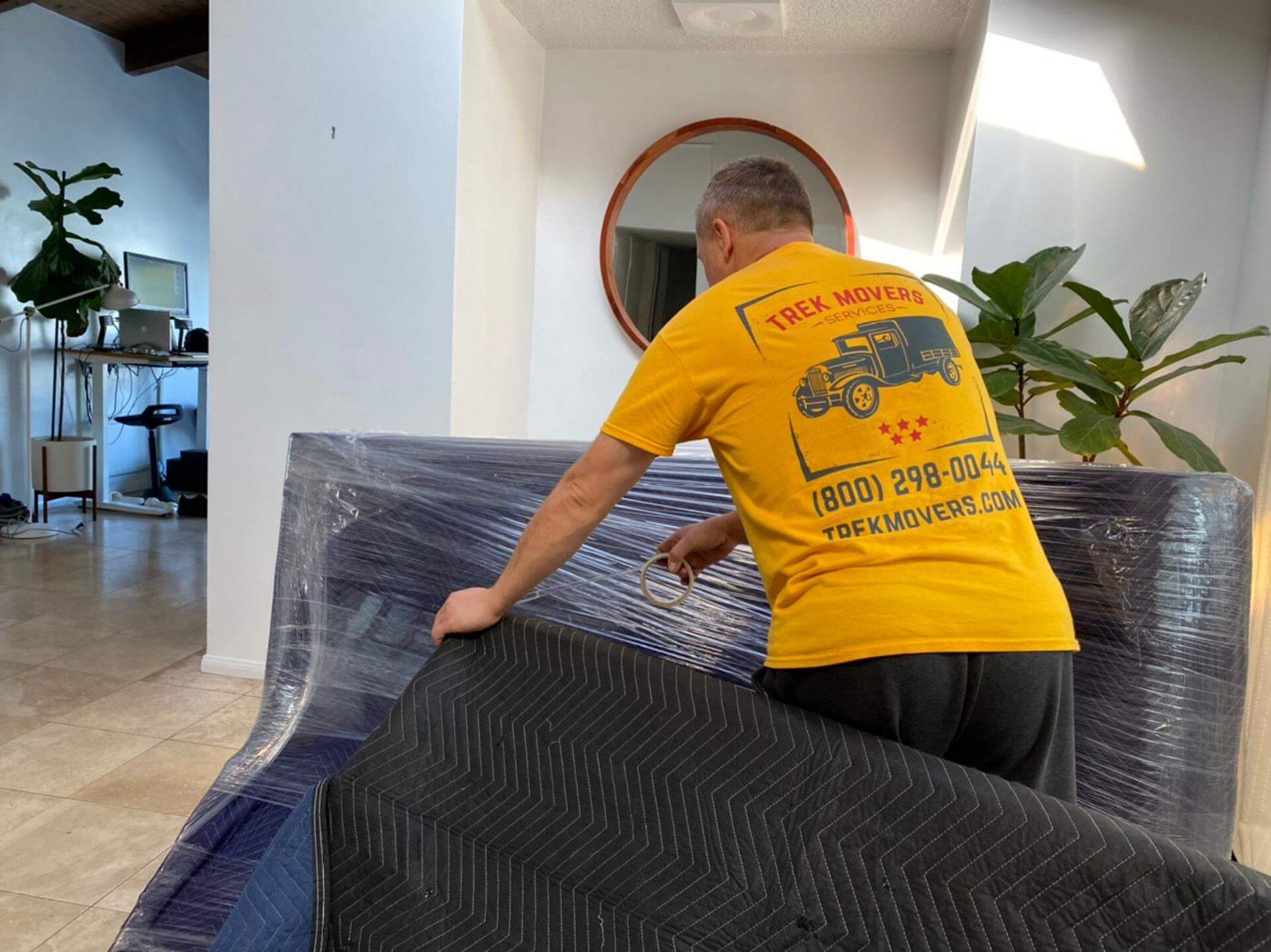 The first rule you have to follow is to deal with professionals only. Even if your neighbor is a weightlifting champion, it doesn't mean he could load all your belongings carefully and safely. This approach rules in relocation services also. You do not have to hire some loaders to get high-quality moving services. You need more. A professional and experienced team that has skills both in loading heavy items, transportation and forwarding. That is not all! There are more requirements for Pleasanton movers that are essential and important at once.
License availability. Licensed movers are worth your attention. So do not be shy to require it when ordering services.
Insurance of your property is also a good feature of a reliable mover. If you know that all your belongings are insured while relocation you won't worry about their safety.
Ethical and polite communication with the staff. From the first contact, you can portrait the company you choose evaluating how managers are communicating with you.
Modern vehicle park and equipment. It is natural if you entrust your belongings to the team with a fully equipped truck instead of some kind of wreck coming on your order.
Loyal pricing is a good feature. Even if you move for thousands of miles, the cost of such relocation should be an affordable one.
If you consider all these factors, you can see that Trek Movers suit all of them.
10 Reasons to Order Moving Services in Trek Mover
We are a Pleasanton moving company providing our services for locals and those who want to be a resident of the area.
We work thoroughly to provide you with high-quality services.
Our team is a crew of real pros who work for years in the field of moving. We have no day laborers and we are constantly improving our skills to get a brilliant result.
Our customer's needs are our №1goal to fulfil. We have our dedicated support that will do its best to make you pleased with our work.
Our communication with the customer is extremely polite and friendly. Even our craftsmen are pleasant to deal with.
We are a full-service company that provides all kinds of moving services and is always eager to provide you with extra services to your demand.
We have no obligatory service packs. For each customer, we choose services according to the actual needs.
Our prices are not extremely low. But they are clear and quite affordable.
We provide the pay-for-result scheme. No advanced payments or extra fees are required. We'll calculate your order beforehand and it won't cost you more than we claim.
We strive to make our service as convenient as possible and constantly introduce comfortable conditions for ordering and booking date of a move.
What Makes Us an Outstanding Mover
All our merits are complemented by a variety of options available for those who want to move. We are ready both to relocate your belongings within a California state or to provide you with a long-distance move. Moreover, the price for moving to a long distance in Trek Movers is lower than average.
We have working algorithms for different types of relocations. Our pros are ready to move you anywhere you choose in a short time. Just take a quote and get maximum useful info about your destination point move from our managers. We are your reliable moving company in Pleasanton, CA.
Contact us
780 Main St, Pleasanton, CA 94566, United States
Monday - Saturday
8:00am - 8:00pm
Pacific Time

Saturday
8:00am - 8:00pm
Pacific Time