TrekMovers - Moving Company in Oakland, CA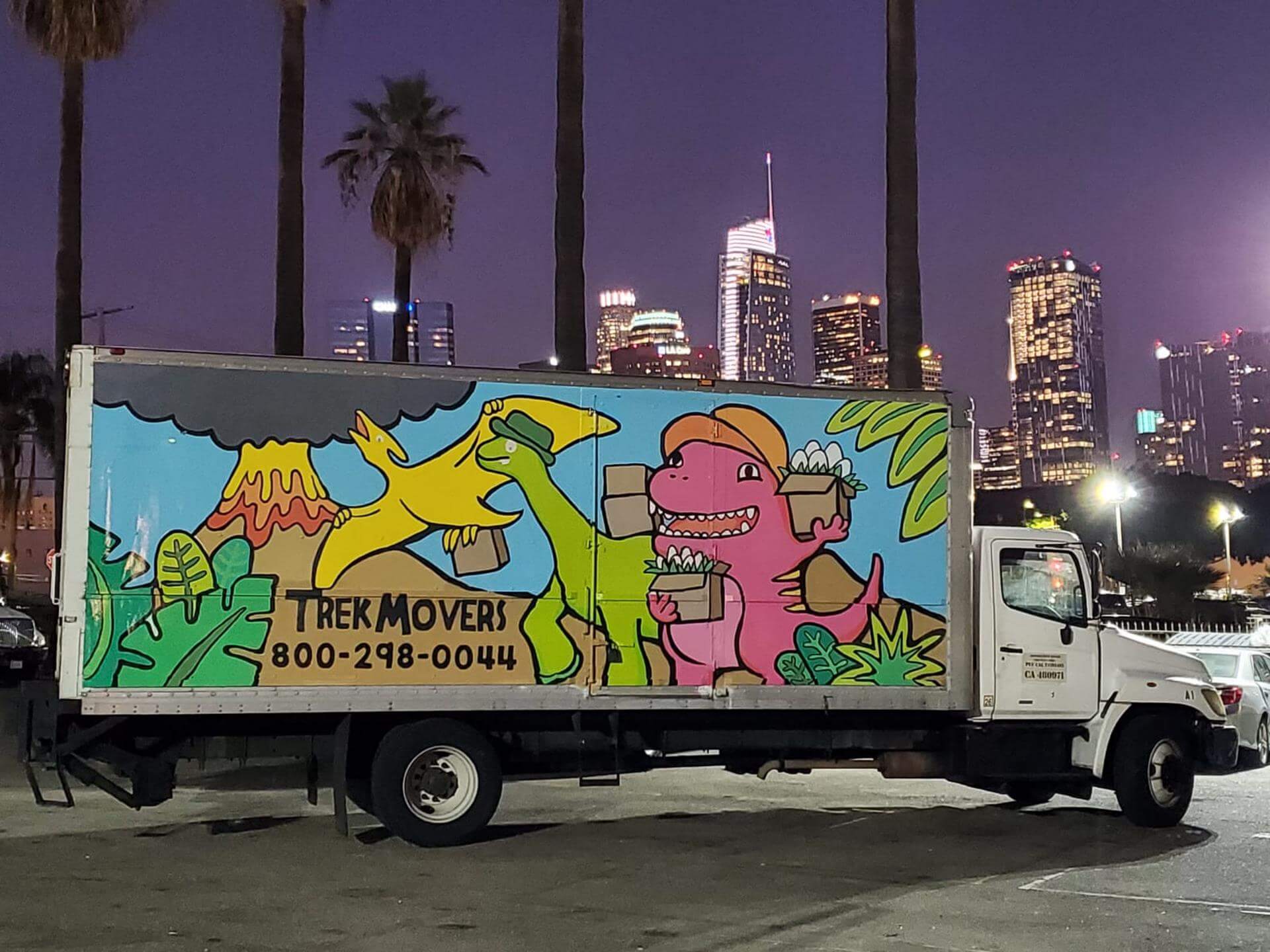 Planning your move is just the beginning of a long journey. Anyone who has moved at least once will tell you that often even the most accurate plan goes downhill due to many unaccounted for details. And there is no need to even talk about what chaos the relocation brings into our life. And it is very rare to overcome this chaos only on your own. But experts movers will help you to move in comfort. Let's give a couple of tips on how to choose the best Oakland movers.
Let us build a quote for your move
What Are Professional Movers in Oakland?
Professional movers are companies that provide a full range of moving services. Such services usually include:
Booking of a suitable date and time when you want to transport all your belongings.
Drawing up a moving plan. The movers agree in advance with you a plan of work to be done, from preparing your belongings for transportation to unpacking them.
Packing and collecting things. It's not just packing in boxes. Often, moving company in Oakland CA also offers to disassemble your furniture, uninstall plumbing and household appliances, and pack valuable and fragile items.
Direct loading and transportation on special trucks.
Going up to the floor or moving things into the house.
Optional – unpacking and installation of furniture and household appliances.
This list of services is basic for any company. But even if they are guaranteed to you, it can be difficult to choose an experienced mover because often companies recruit unqualified personnel, are negligent in their deadlines, or set too high a price for their services. To avoid annoying pitfalls, contact the reliable Oakland moving company TrekMovers.
Why Are TrekMovers the Best Choice?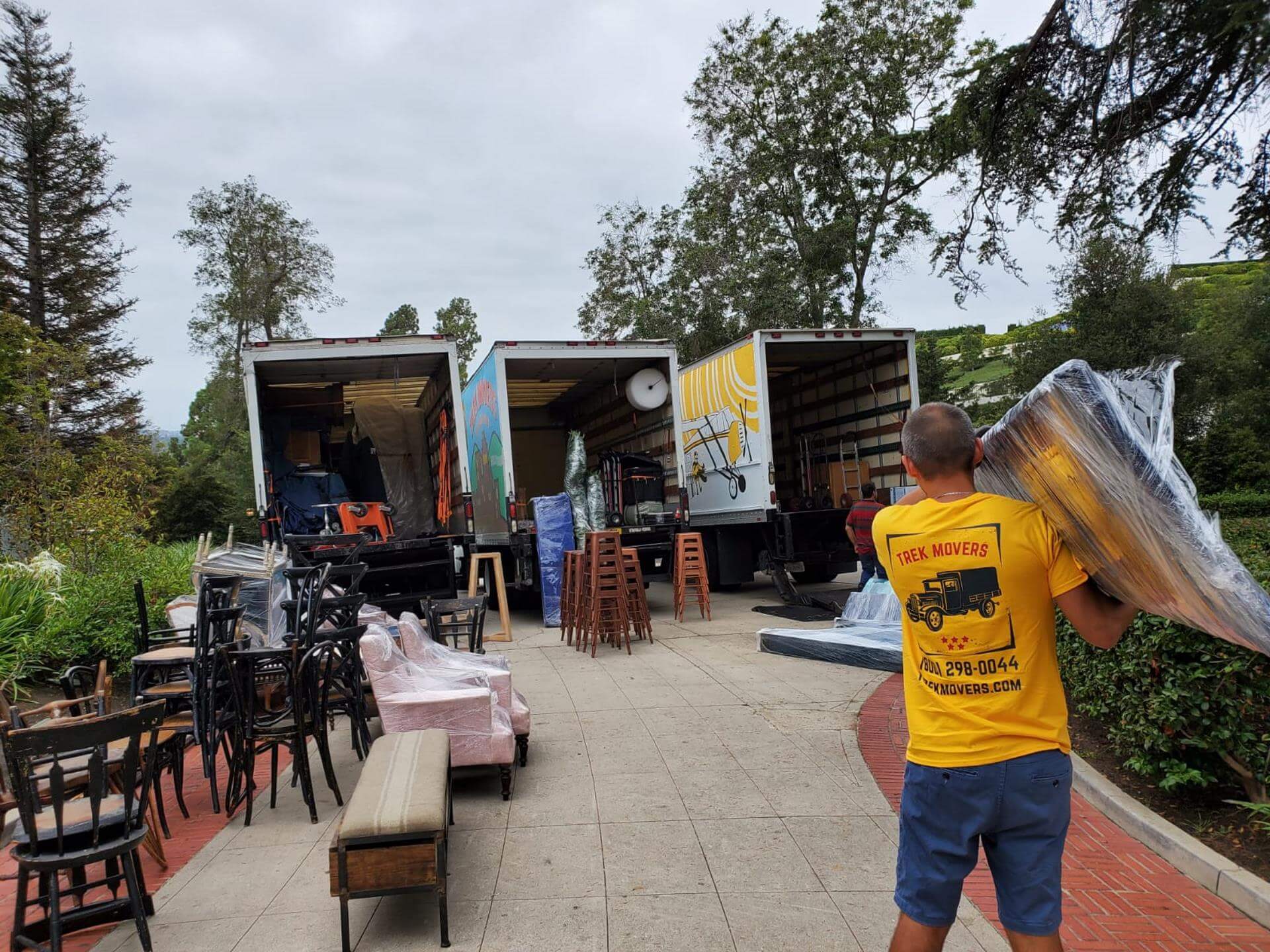 Our company has been providing moving services in the California market for more than one year. We put together the best team and have no day laborers. Only professionals in their field who know all the intricacies of loading and packaging, disassembling furniture and handling household appliances and electronics work in our company. Each order is processed by our dedicated support, and we strive to provide each client with only those services that will really help make the move easy and painless.
Our high professionalism is confirmed at the state level because TrekMovers is one of the companies licensed by the state of California. In addition, we can safely name such traits among our advantages.
Each order is fulfilled by a crew of several workers with a fully equipped truck.
All your belongings are insured during the move so they will come to a new address safe and sound.
We are a customers-orientated full-service company that tracks each order from the first call until the end. Every problem you may have will be solved immediately.
We set an affordable price for our services so even the most complex task will not be of extra cost for you. Besides, no advanced payments are required.
Collecting all these features, we provide fair and high-quality service for your relocation.
TrekMovers' Services at a Glance
We try to find a range of services for your needs because everyone wants to get a certain result. We also have basic service packages, including commercial relocation, in which it is required to transport archives, special equipment or products requiring special conditions in perfect order.
We carry out relocation both inside and outside California. Moving for a long distance is often an expensive pleasure, but not with us. We calculate the preliminary cost at the stage of selecting the date of moving, take into account your needs, distance, terms. With us, you can organize an urgent move to any distance, which is very convenient because not all companies provide such services. But even within the Oakland area, we will transport your belongings quickly and safely.
Trek Movers are the best among Oakland movers. Get a quote to be sure in it.
Contact us
4000 Alameda Ave, Oakland, CA 94601, USA
Monday - Saturday
8:00am - 8:00pm
Pacific Time

Saturday
8:00am - 8:00pm
Pacific Time