TrekMovers - Top-rated San Mateo moving company
If you've never contacted a mover before, you're in luck. Chances are, you've never experienced a move. But sooner or later, almost every inhabitant of America faces this event, whether it is a change of residence after adulthood or a move due to a personal crisis and the need to change the situation.
Moreover, even commercial institutions sometimes face the need to change their address. And in their case, moving services are also very useful and necessary.
So, if you are going to move, you will definitely need movers in San Mateo!
Check all-inclusive rates
Who are the movers in San Mateo and how can they help you?
San Mateo movers are companies that will provide you with all the necessary services during the move. Do you think a couple of loaders are enough to make everything go smoothly? In fact, moving is a thoughtful process that requires a lot of preparation.
Let's start with the date. You don't want to move someday, do you? Surely, you already have a date preference, especially if you are vacating a rented space and how much you have to pay for rent, fully depends on the time of departure. Movers will reserve the right day and time for you to avoid annoying force majeure events.
The strategy is important in everything, especially when moving. In order not to waste too much time, it is better to trust moving specialists in this matter. They will assess the number of items, furniture, household appliances, select a fully equipped truck of the right size, plan the packing and unpacking of your property.
Packing and disassembling furniture is not an easy task for an untrained person. But not for a professional. And you will appreciate the speed and quality of packing your belongings.
Loading and shipping are important. This includes the logistic component of moving services. Each mover plans the route of delivery of your belongings to the new address, the timing of carrying and lifting to the floor.
Unpacking and arranging furniture is also one of the services that should be entrusted to the pros. In this case, everything will go quickly, you just have to guide where to put this or that cabinet or where your favorite vase will stand.
In general, the services of a professional San Mateo moving company will greatly simplify your life. And if you want to entrust your move to more than just a random mover, please contact TrekMovers. Our team is ready to help you.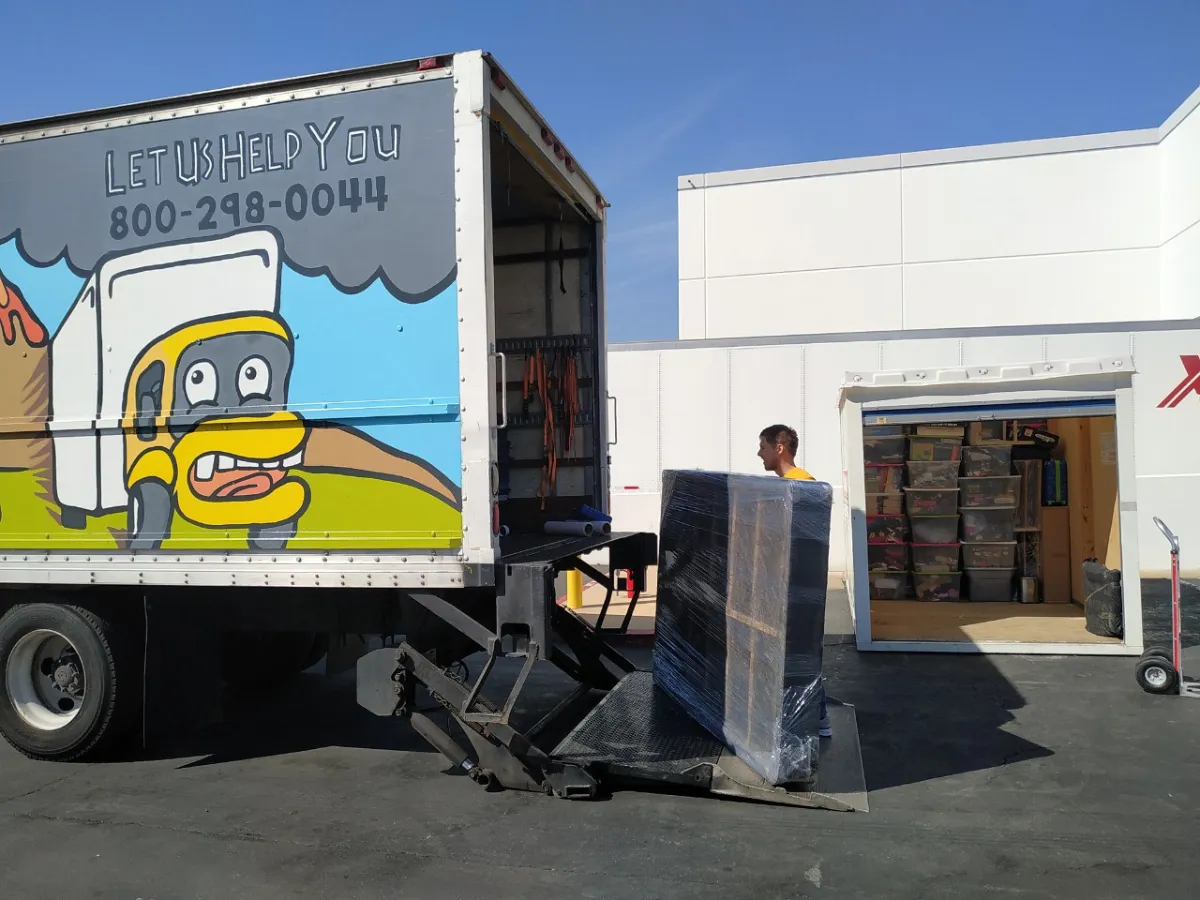 Professional Office, Local and Long Distance Movers in San Mateo
So you're excited to relocate to a new home in San Mateo soon? It's essential to find professional movers and packers San Mateo offers you a wide variety. Trek Movers is an experienced San Mateo moving company that has provided customers with reliable, high-quality services since 2007.
Local Movers, San Mateo
What do professional local moving services look like? The best movers in San Mateo always provide excellent customer service, on-time scheduling, quality supplies, and professional equipment. And besides, local relocating within the county with high-skilled movers in San Mateo is more cost-effective than DIY relocation. Our local movers San Mateo will provide you with all-inclusive services and handle everything from A to Z.
Commercial Moving
Commercial moving is our specialty. Advanced office movers in San Mateo will help you to pack and relocate all kinds of office equipment, including large pieces of furniture, electronics, and delicate stuff. All-inclusive relocation includes packing services (we provide all supplies), transportation, and unpacking in a new office space. Professional movers in San Mateo have access to moving supplies and equipment needed. So you can focus on your business, not on moving-related challenges during the relocation.
Home Movers
As residential San Mateo movers, we handle stress-free house and apartment moves to, from, and within San Mateo with care and ease. Whether items you need to deliver (such as heavy furniture, appliances, piano, antique, or whatever), our squad pays strong attention to the safety of your belongings and does everything possible to protect them from any damage during transportation. All-size residential moves are welcome.
Long-Distance Moving, San Mateo
Long-distance moving makes you face a lot of challenges. Stressful packing, unloading, fear of damaging furniture, and assembling are almost inevitable while relocating. Plus, long-distance moving is usually quite expensive, so you have to think about your budget and prepare a proper plan. By hiring experienced San Mateomovers, you can rid yourself of all the issues since professional moving companies deal with any challenges with ease. If you're looking for long-distance movers San Mateo, Trek Movers is the best solution for any needs and budget.
Living in San Mateo — What You Need to Know Before Hiring Movers
One of the best cities in California, San Mateo is often considered a San Francisco suburb. Located on the San Francisco peninsula, the city is only 20 miles from San Francisco. Praised by its residents and considered one of the wish-to-reside-there cities, San Mateo has its merits and demerits.  
Whether you plan to move from a dense urban life to a suburb, or search for San Mateo movers because you have a great job offer, it is always good to learn more about the city, its infrastructure, transportation, safety, and housing options.
What Is It Like Living in San Mateo, CA
San Mateo is in California, so living in San Mateo means plenty of green parks, facilities for all sports and recreational activities, both premium and budget-friendly dining spots, great employment options, and endless shopping at world-renowned retailers.
Located in proximity to San Francisco and Silicon Valley, San Mateo is often chosen by families looking for top-rated schools, safety, and a peaceful community to raise kids.
Laurelwood Park, Central Park, and Coyote Point Park are very popular among residents for limitless recreational activities, including hiking and windsurfing, tennis courts, and picnic areas with live music.
Advantages and disadvantages of living in San Mateo:
| | |
| --- | --- |
| Advantages | Disadvantages |
| Proximity to San Francisco and Silicon Valley | High cost of living |
| High-paying employers | High sales tax |
| Low poverty rate |   |
| Top-rated schools |   |
 Population
According to the United States Census Bureau, the population of San Mateo is 105,661.
A quarter of the San Mateo population has a Master's degree or higher (with the national average of 13%), and 79% have some college degree or higher, compared to the country's average of 62%. A well-educated community, a huge part of which is constituted by young professionals employed at high-tech renowned companies in Silicon Valley and San Francisco, provides a solid ground for raising kids.
Tax Rates
The sales tax rate (the total of county and state sales tax rates) in San Mateo is 9.7%. Note that the sales tax in California is 6%.  
As for the property taxes, the average paid tax in San Mateo is 0.7%.
Housing Market
Located within easy reach of Silicon Valley and San Francisco, San Mateo has earned a reputation as a great city for settling down with a family. Many young professionals move to San Mateo to purchase their first home and raise kids. No wonder that property prices are pretty high: the median home value is $1,186,400, which is five times higher than the US average of $229,800. Most homes (53%) in San Mateo are owned.
The median rent is $2 658 compared to the average across the country of $1 096. The average rental rates in San Mateo in 2022:
| | |
| --- | --- |
| Apartment size | Monthly rent |
| 1-bedroom apartment | $2 968 |
| 2-bedroom apartment | $3,604 |
| 3-bedroom apartment | $4 625 |
Cost of Living in San Mateo
California is infamous for its expensive housing, and San Mateo is not an exception. So, the high cost of living in San Mateo, California comes as no surprise, especially considering the high concentration of high-paying employers in the area.
According to Payscale, the San Mateo cost of living is 94% higher than the country's average. The breakdown looks as follows:
Housing: 235% higher than the national average;
Utilities: 33% higher than the US average; the average energy bill in San Mateo is $227.61/month, and the average phone bill is $250.46.
Groceries: 31% higher than the national average; a gallon of milk is $2.91, a loaf of bread is $4.55, and a hamburger is $6.23.
Transportation: 39% higher than the average across the US.
Healthcare: 29% higher than the national average: a doctor's visit is $152.19, an optometrist visit is $140.96, and a vet visit is $67.02.
Weather & Climate
The Mediterranean climate with dry warm summers and mild winters attracts people from all over the country. Proximity to the ocean is the reason for fog brought by winds early mornings. However, if you are moving to San Mateo from foggy San Francisco, the air will seem clear to you.
The average temperature through summer is around 70-85 °F, in winter the temperature can vary from 40 °F to 55 °F.  
Economy and Job Market
Continuous economic growth is driven by the presence of technology, entertainment, finance, and health giants, such as Google, Facebook, Oracle, YouTube, Tesla Motors, Genentech Inc., VISA, DRP Construction, Rakuten, Gilead Sciences, Franklin Templeton Investments, Electronic Arts Inc., and many others.
According to Niche, the median income in San Mateo is $126,102 per household, given that the national average is $64,994. The average salary in San Mateo is $90,542. Salaries may vary significantly and depend on the job position, industry, and experience; most salaries fall in the range from $70,000 to $110,000.
The low poverty rate in San Mateo might be the reason for the lower than the national average crime rate in the city. The total crime rate is also lower than the average in California. The violent crime rate is 2.6 (in 1000), while the US average is 4.3; as for the property crime rate, it is 21.3 compared to the country's average of 23.3 and the state's average of 23.5.
Traffic and Transportation
Compared to Los Angeles, traffic in San Mateo is low. The great road network, proximity to three major airports (San Francisco International Airport, San Jose Mineta International Airport, and Oakland International Airport), and well-developed local and transbay bus services ensure easy connection and short commute time both within the city and the neighboring regions.
Ecology
As most California cities, San Mateo's authorities strive to ensure sustainable economic and social development of the city and support ecologically-friendly projects, including:
–          Recycling programs ("waste-to-energy")
–          Climate action plan
–          Green city infrastructure
–          Green energy (solar panels and wind turbines).
Schools in San Mateo
Moving to San Mateo with kids, you shouldn't be worried about the education as most schools are A+ rated, including San Mateo High School, Aragon High School, Hillsdale High School, The New School of San Francisco, Foster City Elementary School, Bowditch Middle School, and many others.
Considering the average income in San Mateo, there is no surprise in the impressive number of private schools. If you opt for a private educational institution, San Mateo has private schools of all levels for any budget.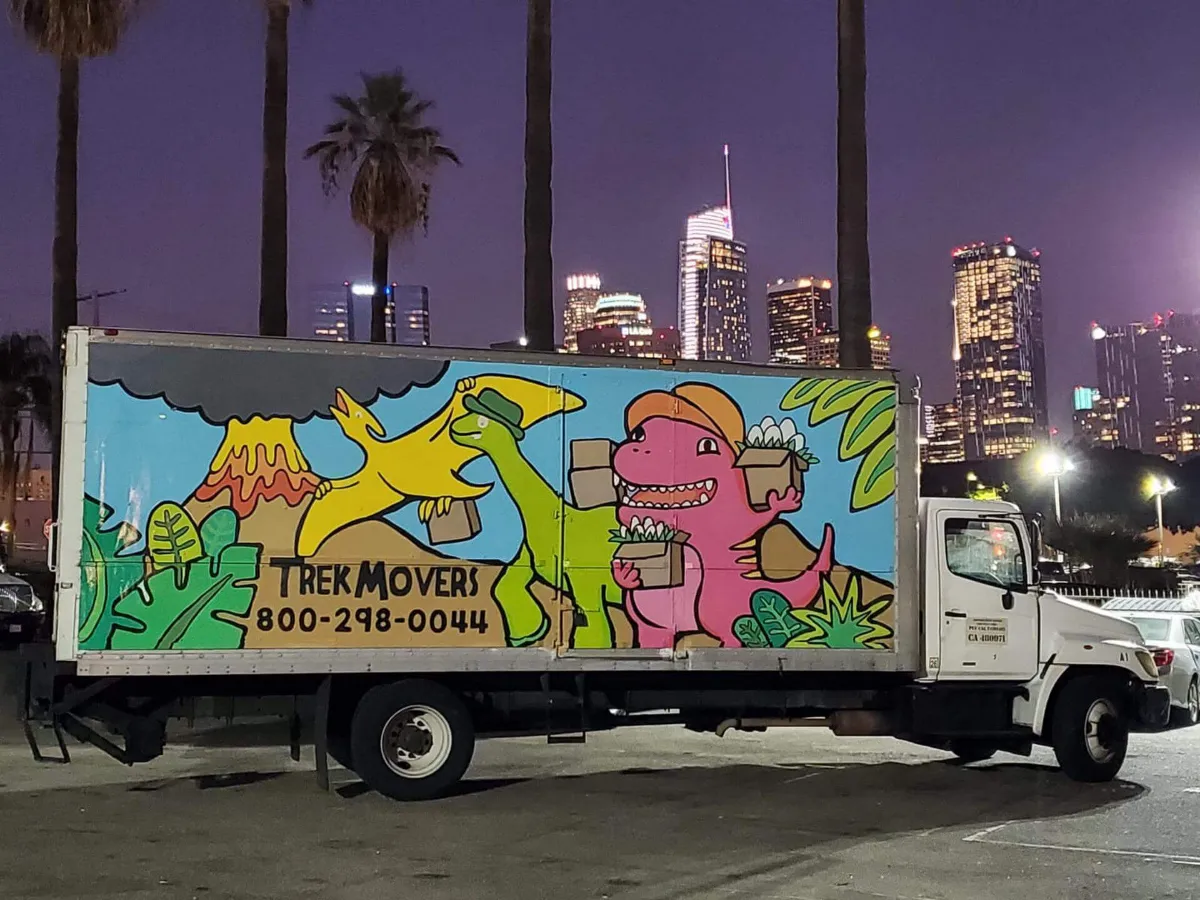 Best Neighborhoods in San Mateo
Well, San Mateo has everything for both active and quiet living: quiet green neighborhoods with A-level schools for families and urban-vibe areas with sports facilities and authentic bars for young professionals. If you consider moving to San Mateo, you have a variety of neighborhoods to choose: from modern condos downtown, picturesque Hillsdale and Shoreview to spacious Aragon or San Mateo Park.
Aragon
Located at a walkable distance from downtown and Central Park, Aragon is a beautiful and well-groomed neighborhood with modern spacious homes. A family-oriented community, great schools, a transportation network, and excellent recreational facilities attract families with kids from all over the San Francisco area and Silicon Valley. Housing rates are relatively high, though. The median home sale price in Aragon is $2.55 million.
San Mateo Village
One of the popular and sought-after neighborhoods with mid-range houses. The Village is often considered the best "starter" area due to reasonable prices, convenience, green areas, and mid-size houses. Many Californian couples choose San Mateo Village for downsizing after their kids have started independent life. The median sale price in San Mateo Village is around $1.75 million.
Shoreview
This is one of the most affordable neighborhoods in San Mateo; housing prices here range from $1.1 million to $1.5 million. Carefully arranged streets with single-family homes were supplemented with newer and larger two-story houses. In the north, Shoreview is close to Coyote Point and the Bay Trail.
Hillsdale
A family-friendly and peaceful area has an authentic suburban feel. Wide streets with mid-size houses are lined with trees. One of the advantages of Hillsdale is its convenient location — all amenities are within easy reach. The median sale price in this neighborhood is $2.04 million. Prices range from $1.53 to $2.56, so if you plan to live in San Mateo and consider Hillsdale, start searching for a house in advance to find a nice home at a reasonable price.
Baywood
One of the most sought-after and prestigious San Mateo neighborhoods known for streets lined with green trees and top-rated schools. Well-tended and quiet, Baywood is a very fashionable neighborhood for those who look for style and comfort. The only downside is in housing prices as the median house sale price here is $2.94 million.  
Once you've made up your mind and decided to settle in the city, now is high time to look for the best moving companies. San Mateo has it all for comfortable living: ocean beaches within easy reach, numerous parks, sports and recreational facilities, housing options suited to every fancy, excellent schools, and convenient transportation. Just make sure you have a stable well-paid job for a comfortable living.
Why TrekMovers is the best moving company in San Mateo?
Our company operates throughout California, including the San Mateo area. We are a state-licensed  company that provide all local, long-distance and commercial relocation services. This means that our clients can become:
Families and residents of San Mateo who decided to move to another quarter of the city.
Commercial institutions that change their address and need to transport archives, equipment, office furniture and technology.
Those who leave California for another state or, on the contrary, want to settle in San Mateo.
All our clients receive additional bonuses in the form of:
Insurance of your property during the move. All your belongings are insured and we are 100% responsible for them.
A full range of services, and even more than you expect. Check with our managers for all possible options.
Polite and ethical communication because we value you and strive to provide impeccable service.
Affordable prices. We not only set an honest and transparent cost of our services, but we also do not require advanced payments.
And as far as our strengths are concerned, this is definitely our team: TrekMovers has only experienced employees, both in our dedicated support team and in the on-site teams with no day laborers.
Now there is no need to look for a decent moving company in San Mateo, CA because you have TrekMovers! Get a quote and move easily.
Resources
Contact us
60 31st Ave, San Mateo, CA 94403, United States
Monday - Saturday
8:00am - 8:00pm
Pacific Time

Saturday
8:00am - 8:00pm
Pacific Time