The Richmond Movers You Can Trust
A team of professionals from the moving company for short and long-distance moving will provide a comfortable, fast service from street to street, from one part of the city to another or from city to city of CA. Richmond movers will take on all the difficulties, get rid of the problems that have arisen, pack, load furniture, household appliances, personal belongings. Full-service company will do the job as quickly as possible, saving the customer from unnecessary trouble, nervous shock. The truck will be delivered to the address just in time; a couple of movers will ensure the careful packing of the property.
It is not difficult to choose the right transport company. Make sure that there is a license, an impeccable reputation is confirmed by numerous positive reviews, and there is no need to purchase packaging materials. TrekMovers can easily cope with any task; deliver personal belongings, fragile electronics, works of art or office equipment to the right place in complete safety.
Check all-inclusive rates
Our Moving Services, Richmond
So you're excited to relocate to a new home in Richmond soon? It's essential to find professional movers and packers Richmond offers you a wide variety. Trek Movers is an experienced Richmond moving company that has provided customers with reliable, high-quality services since 2007.
Commercial Moving
Commercial moving is our specialty. Advanced office movers in Richmond will help you to pack and relocate all kinds of office equipment, including large pieces of furniture, electronics, and delicate stuff. All-inclusive relocation includes packing services (we provide all supplies), transportation, and unpacking in a new office space. Professional movers in Richmond have access to moving supplies and equipment needed. So you can focus on your business, not on moving-related challenges during the relocation.
Home Movers
As residential Richmond movers, we handle stress-free house and apartment moves to, from, and within Richmond with care and ease. Whether items you need to deliver (such as heavy furniture, appliances, piano, antique, or whatever), our squad pays strong attention to the safety of your belongings and does everything possible to protect them from any damage during transportation. All-size residential moves are welcome.
Long-Distance Moving
Long-distance moving makes you face a lot of challenges. Stressful packing, unloading, fear of damaging furniture, and assembling are almost inevitable while relocating. Plus, long-distance moving is usually quite expensive, so you have to think about your budget and prepare a proper plan. By hiring experienced Richmond movers, you can rid yourself of all the issues since professional moving companies deal with any challenges with ease. If you're looking for long-distance movers Richmond , Trek Movers is the best solution for any needs and budget.
Richmond Local Movers
What do professional local moving services look like? The best movers in Richmond always provide excellent customer service, on-time scheduling, quality supplies, and professional equipment. And besides, local relocating within the county with high-skilled movers in Richmond is more cost-effective than DIY relocation. Our local movers Richmond will provide you with all-inclusive services and handle everything from A to Z.
Advantages of Richmond movers
The work of well-trained professionals will minimize costs and eliminate unnecessary anxiety. Trust local movers who can solve complex problems quickly.
Individual work with each customer reduces costs and eliminates intermediaries.
Fixed costs, no changes until the move is complete, no disguised or unreasonable fees.
The Richmond moving company includes a complimentary service to provide truck mounted cabinets, TV boxes for transporting clothing or electronics.
Services for professional disassembly, assembly of furniture for any purpose are provided.
The customer-orientated process never fails to ensure delivery to any specified location on time.
No day laborers are only well-trained, knowledgeable professionals who can quickly solve tasks.
Free provision of the required amount of stretch film, boxes for small things.
We do not charge for mileage if the distance to the unloading point is less than 10 miles.
Checking household appliances during loading and unloading, packing, lifting things to any floor for free.
Liability insurance at our expense, the customer can take out any type of insurance at his discretion.
TrekMovers will move your belongings quickly, inexpensively to any part of California from Richmond.
The company is headquartered in California, but serves for all regions of the country. Movers in Richmond, CA is one of the regional divisions providing short and long-distance transportation. We will deliver any volume of cargo within the city or we will transport everything that the customer needs to another city. The more complex the order is, the more interesting the challenge is for us. We are a company that undertakes the implementation of the full range of services from submitting an application to delivering cargo to a specified point.
Our price offers are based on a thorough study of all possible options with the provision of the optimal one to the customer. All steps taken by the carrier are clear, transparent, monitored at all stages of the journey. Even if you do not choose us for transportation, we will definitely help you with advice free of charge. We maintain complete confidentiality, guaranteeing one hundred percent safety on the entire route of your cargo.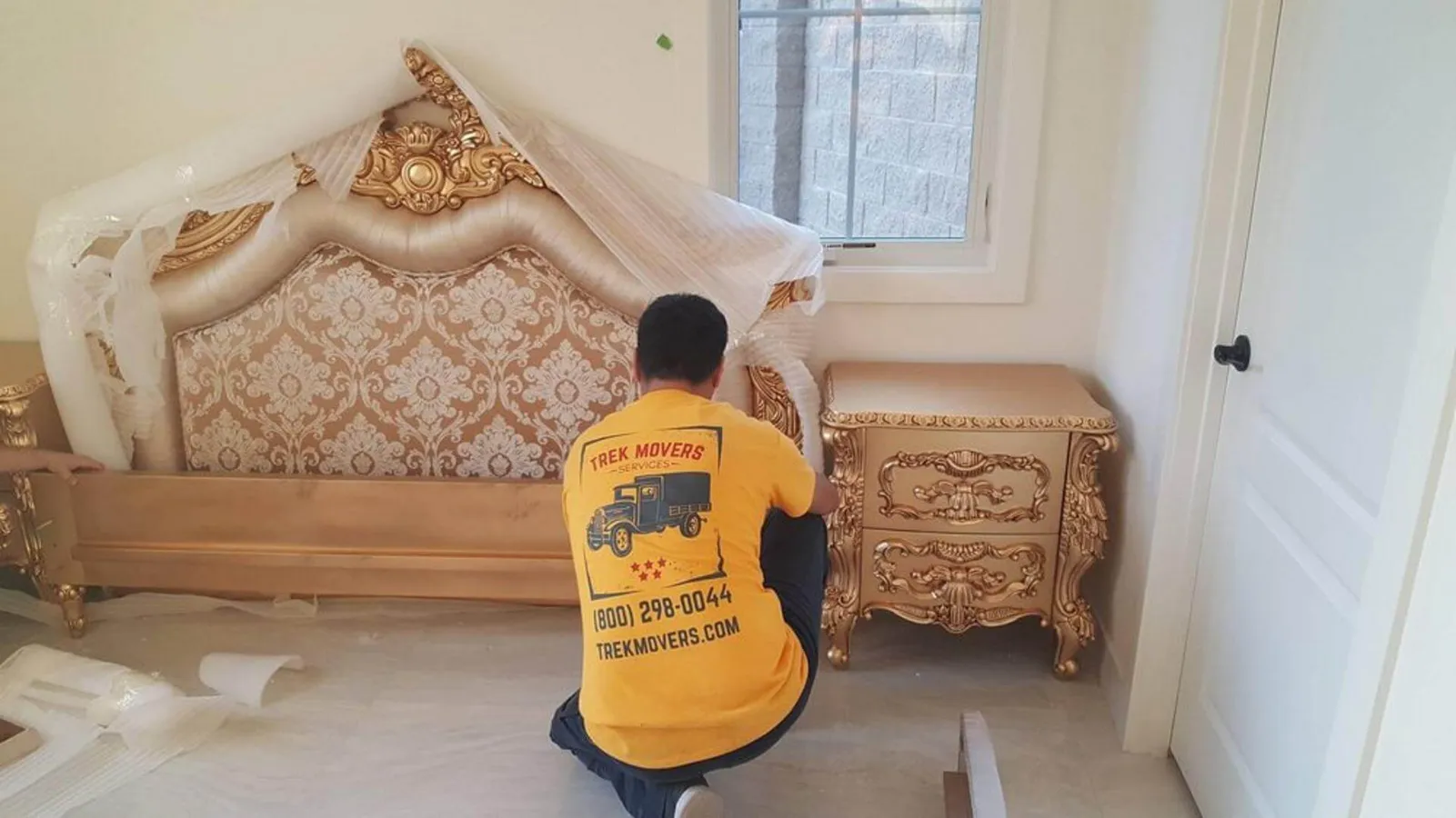 How Much Do Movers Cost Per Hour?
Any transportation is paid hourly. A fixed rate is provided for long-distance transportation. Having provided all the information, the customer may not worry about safety of the cargo entrusted to us. Having agreed on the conditions, the customer can only wait until the truck with his things arrives at the address, and the boxes, clothes, furniture, household appliances will be in a new place.
The average cost of movers per hour (full-service moves) is as follows:
| | | |
| --- | --- | --- |
| Number of movers | Cost per Hour (Cash Rate) | Cost per Hour (Credit rate) |
| 2 Movers & Truck (Studio, 1 Bedroom) | $120 | $140 |
| 3 Movers & Truck (2-3 Bedrooms) | $160 | $180 |
| 4 Movers and Truck (House, Office) | $200 | $220 |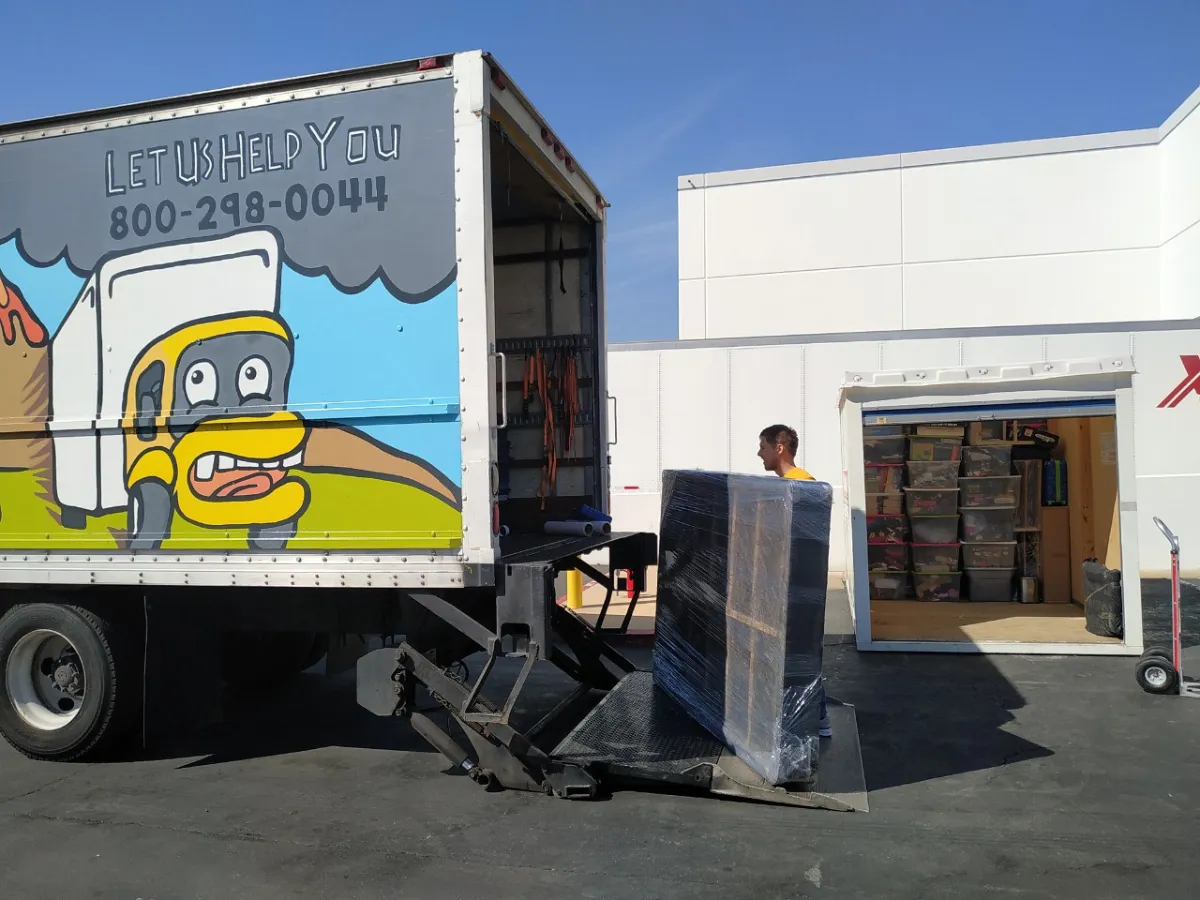 Why we are the best carriers in Richmond?
We always individually approach the solution of the tasks set by the customer, choosing the most balanced option for the price.
We provide high-quality services that ensure 100% safety when transporting any property.
Moving company in Richmond always fully satisfies the wishes of customers by providing high-quality services.
A fully equipped truck guarantees the safe delivery of furniture, electronics, household appliances, art objects at any distance.
We are a licensed company carrying out the movement of various goods around the city or to other states.
An ideal combination of affordable cost of services, impeccable fulfillment of obligations.
Resources
Contact us
13255 San Pablo Ave, San Pablo, CA 94806, United States
Monday - Saturday
8:00am - 8:00pm
Pacific Time

Saturday
8:00am - 8:00pm
Pacific Time