TrekMovers - Fairfield Moving Company
An ideal way to quickly transport any amount of items is to use the offer of Fairfield moving company. High professionalism, the ability to quickly find the optimal solution to the set tasks distinguishes TrekMovers from competitors. Individual work with each customer, the ability to comprehensively solve the assigned tasks, the optimal price of services attracts customers. Using the services of professionals, you don't have to worry that an unexpected move will turn into a long nightmare that can upset the psychological balance.
Check all-inclusive rates
Reliable Movers Fairfield
The ability to quickly, efficiently and safely move any volume of cargo is provided by movers in Fairfield at a reasonable price. TrekMovers' professionals take on the solution of any tasks associated with moving to a new house, apartment or office. We take into account any customer's requirements, we carry out all types of work including packing, loading, unloading. Having signed the bill of lading, the customer can only wait for the truck to arrive.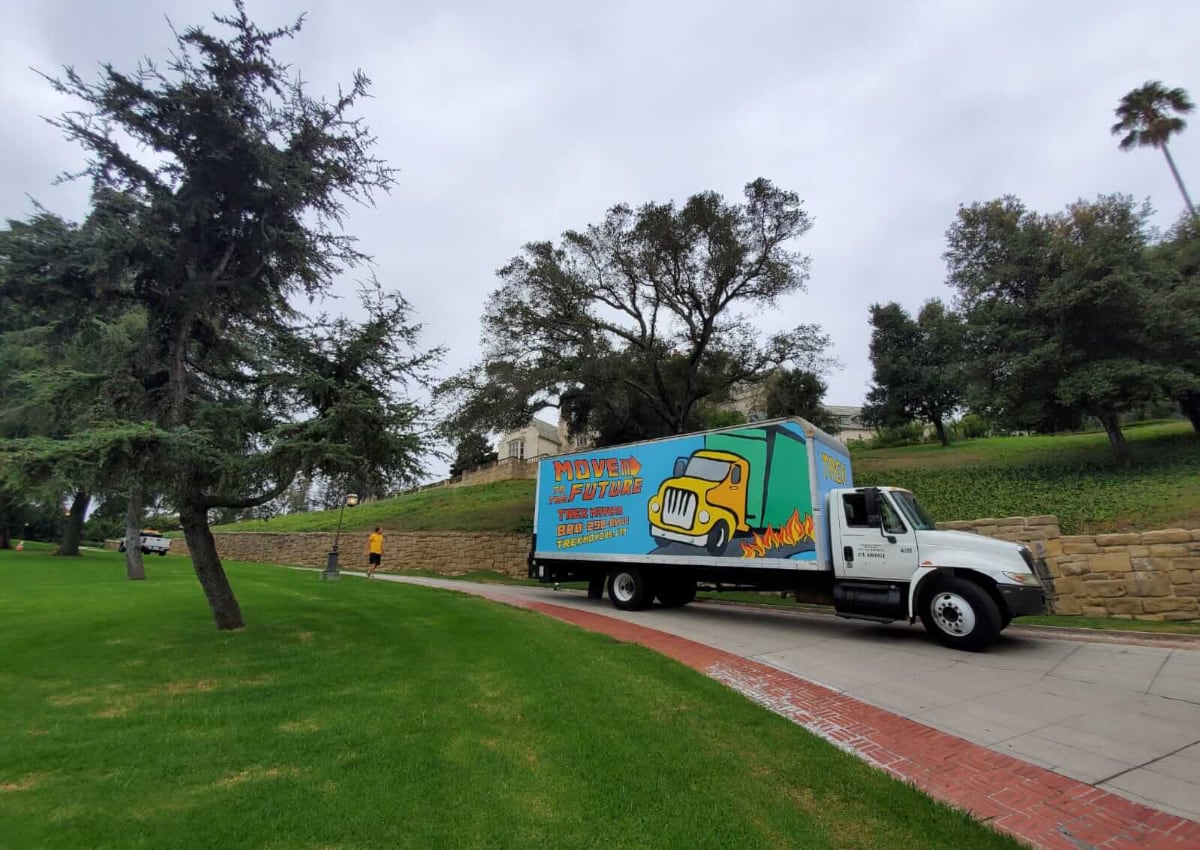 Professional Office, Local and Long Distance Movers in Fairfield
So you're excited to relocate to a new home in Fairfield soon? It's essential to find professional movers and packers Fairfield offers you a wide variety. Trek Movers is an experienced Fairfield moving company that has provided customers with reliable, high-quality services since 2007.
Commercial Moving
Commercial moving is our specialty. Advanced office movers in Fairfield will help you to pack and relocate all kinds of office equipment, including large pieces of furniture, electronics, and delicate stuff. All-inclusive relocation includes packing services (we provide all supplies), transportation, and unpacking in a new office space. Professional movers in Fairfield have access to moving supplies and equipment needed. So you can focus on your business, not on moving-related challenges during the relocation.
Home Movers
As residential Fairfield movers, we handle stress-free house and apartment moves to, from, and within Fairfield with care and ease. Whether items you need to deliver (such as heavy furniture, appliances, piano, antique, or whatever), our squad pays strong attention to the safety of your belongings and does everything possible to protect them from any damage during transportation. All-size residential moves are welcome.
Long-Distance Moving
Long-distance moving makes you face a lot of challenges. Stressful packing, unloading, fear of damaging furniture, and assembling are almost inevitable while relocating. Plus, long-distance moving is usually quite expensive, so you have to think about your budget and prepare a proper plan. By hiring experienced Fairfield movers, you can rid yourself of all the issues since professional moving companies deal with any challenges with ease. If you're looking for long-distance movers Fairfield, Trek Movers is the best solution for any needs and budget.
Local Movers
What do professional local moving services look like? The best movers in Fairfield always provide excellent customer service, on-time scheduling, quality supplies, and professional equipment. And besides, local relocating within the county with high-skilled movers in Fairfield is more cost-effective than DIY relocation. Our local movers Fairfield will provide you with all-inclusive services and handle everything from A to Z.
Packing Services
Our favorite thing about relocating with a moving company is how smooth the whole process is. As the professional mover Fairfield, Trek Movers does a majority of the organizing and logistics. So you always ensure everything goes right at every step. Because our team members clearly realize what is required to relocate to or within the Fairfield area, we can easily anticipate the type of packing supplies, gear, and vehicles you will need for your specific move. We'll pack and load up your belongings carefully using proper equipment and covers to protect furniture, doors, and floors in the house.
We'll also pack and mark all your stuff in the right way to protect it during transportation (and it will help avoid frustration when you're preparing to move into a new apartment or office space). Even delicate items stay safe since we use a diversity of packing materials and right-sized boxes while packing.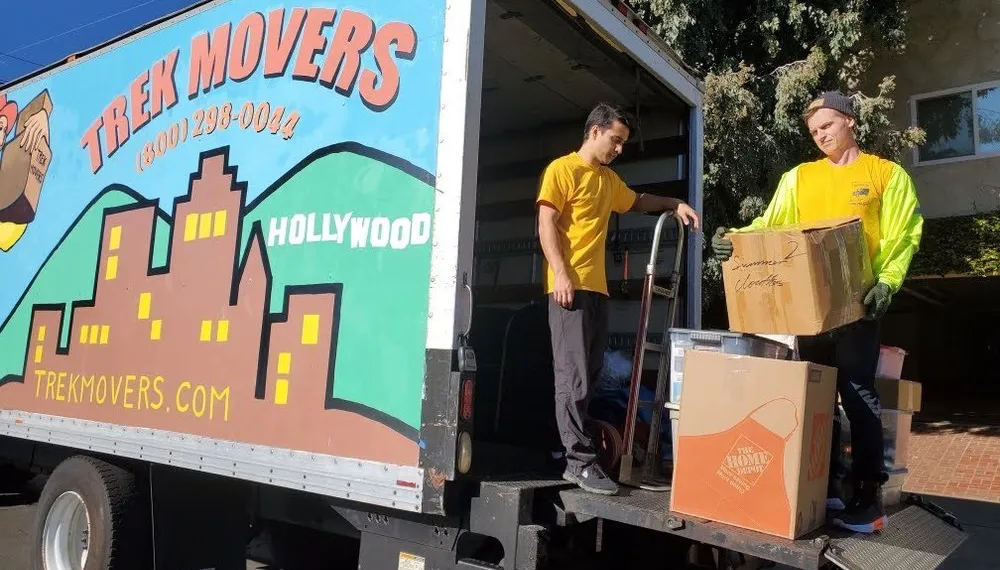 Why Trek Movers is the best moving company in Fairfield
Still looking for reliable commercial and home movers Fairfield CA with reasonable prices? Trek Movers won't let you overpay! We really love what we do, and there are some short reasons why customers call us the best movers in Fairfield.
Quick and easy scheduling and booking process.
Regularly serviced professional gear and vehicles.
The friendly, highly-trained staff cares a lot about your goods and their safety.
The licensed and insured moving company from California you can count on.
Best pricing for businesses and individuals with fixed rates per hour.
We accept different forms of payment, including cash and credit cards.
Contact us to get a free quote or book your move to Fairfield, CA, supported by the Trek Movers team.
Our Moving Services in Fairfield
Our Fairfield moving pack includes:
Packing services
Sorting and packing are notorious time-grabbers. A single thought of disassembling your heavy furniture and wrapping your expensive electronics can completely destroy your desire to move to the beautiful city of Fairfield. Our company aims to save you from this headache by doing everything for you. Your furniture, appliances, electronics, and all the items will be accurately sorted out and carefully packed in robust, made-to-measure boxes, so all your belongings will arrive at the destination safe and sound.
Intermediate storage
If you, for some reason, want to delay the relocation, we can help you with getting your things to one of our intermediate storage warehouses. We have modern, well-equipped, and secure facilities where you can keep your stuff as long as you wish until it is time to continue your relocation in Fairfield.
Commercial and residential moving
Trek Movers is a trusted moving company that offers a variety of options for office relocation and apartment moving in California and neighbouring states.
Whether you are relocating your household inventory or entire office to, around, or over Fairfield, our company specializes in all types of transportation, offering customized moving support services both for private and corporate clients.
Long-distance moving
Whether your relocation takes you to a different city or even a different state, the whole project may turn into a nightmare if you go without professional help. Our team renders high-end long-distance moving services that are fully compliant with federal regulations for transporting goods cross-state. Long-distance moving also demands transportation companies to have insurance policies to protect the customer's things, and this is where we never let you down.
Local moving
Trek Movers provides a wide range of local moving services for all residents and businesses. Our fleet comprises modern, fully-equipped commercial moving trucks monitored 365 days by the Department of Transportation and California Highway Patrol Division.
We take pride in hiring exclusively well-trained and experienced drivers with a stellar driving reputation to handle your Fairfield moving needs. Each employee in our team is insured and vetted by the California Department of Justice and the Federal Bureau of Investigation to exclude any issues while relocating you around or beyond Fairfield.
Unpacking and arranging
Unpacking, assembling, and arranging are, perhaps, the toughest elements of moving. Whether you are relocating to the new region or just to the neighboring block, unpacking afterward is the hell of a work. Luckily, you do not have to do these niggly jobs. Trek Movers offers unpacking and assembling services across Fairfield and all over the country to make your life easier in a new space. No matter how many boxes you need to unpack, or how much furniture you need to assemble, we are happy to help you with bringing the order back.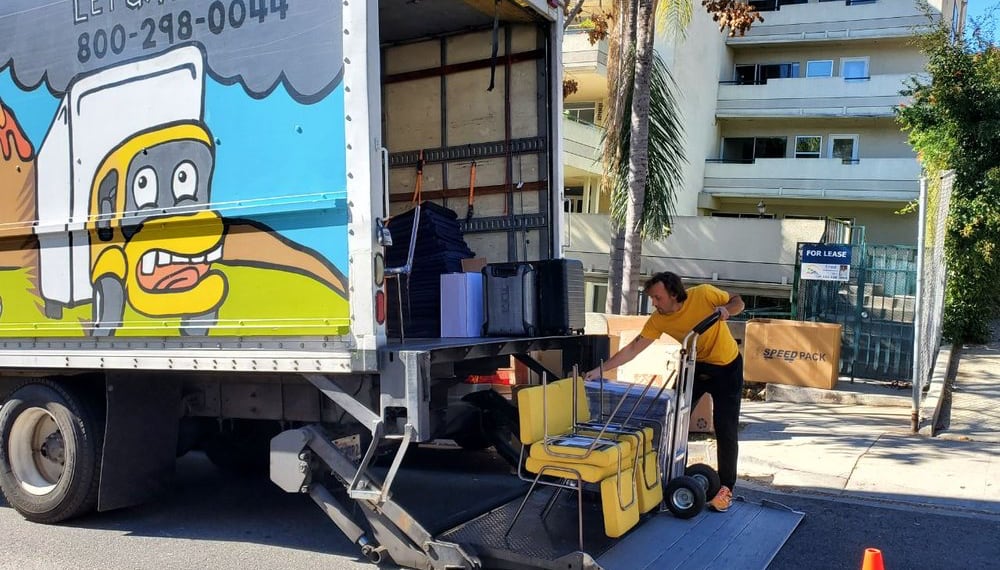 How much do movers cost?
When it comes to moving to or out of Fairfield, there is no one-price-fits-all. The ultimate cost of your relocation project in Fairfield will depend on multiple factors, including the size of the move, whether it is commercial or residential transportation, the presence of exclusive items like pieces of art or antiques, heavy/bulky items, the destination to overcome, extra services that may be involved to relocate efficiently, and many other aspects that require negotiation.
All-inclusive hourly rates for all local moves in the city cost as low as $120 per hour for a crew of two movers and a fully-equipped moving truck. The involvement of an extra mover or/and truck will add $30/$50 per hour to the final cost. Apply for a free moving quote to figure out how much your specific relocation in Fairfield is going to cost you.
Choose Professional Movers in Fairfield
Committed to delivering the first-in-excellence moving services in Fairfield and all over California, our company is able and willing to handle any relocation project, whether big or small, with utmost efficiency, professionalism, and transparency. Being in the business since 2017, we have managed to earn a reputation as a reliable local mover in Fairfield that is genuinely interested in the success of your removal.
Your peace of mind is our paramount priority. Our team consists of well-trained and highly experienced movers. Our moving company in Fairfield, will take care of every instance of your relocation project, from the beginning to the end, while you just sit back and enjoy how things are being done as needed.
We have our offices all over California, which enables us to offer you any moving services that you may need in this wonderful state.
We aim to please, and this is proved by numerous positive reviews and a tell-tale 5-star rating that we have earned over these years. Choose Trek Movers, if you want your moving in Fairfield to be done smoothly, efficiently, and affordably.
Get a Free Moving Quote
It is a very simple process if you decided to move in Fairfield with our Fairfield Movers. Getting a moving cost is made in two steps. First of all provide the information where, when and what you are moving. At the next step you can submit a request to get all the additional information and check the availability for your preferred date. The easiest way to book a spot for your move is to contact us through phone: (800) 298-0044 At the same time don't hesitate to get online a quick and accurate quotation including professional moving guidance.
Resources
Contact us
1350 Gateway Blvd Ste A1-A7, Fairfield, CA 94533, United States
Monday - Saturday
8:00am - 8:00pm
Pacific Time

Saturday
8:00am - 8:00pm
Pacific Time