TrekMovers - Moving Company in Montclair, CA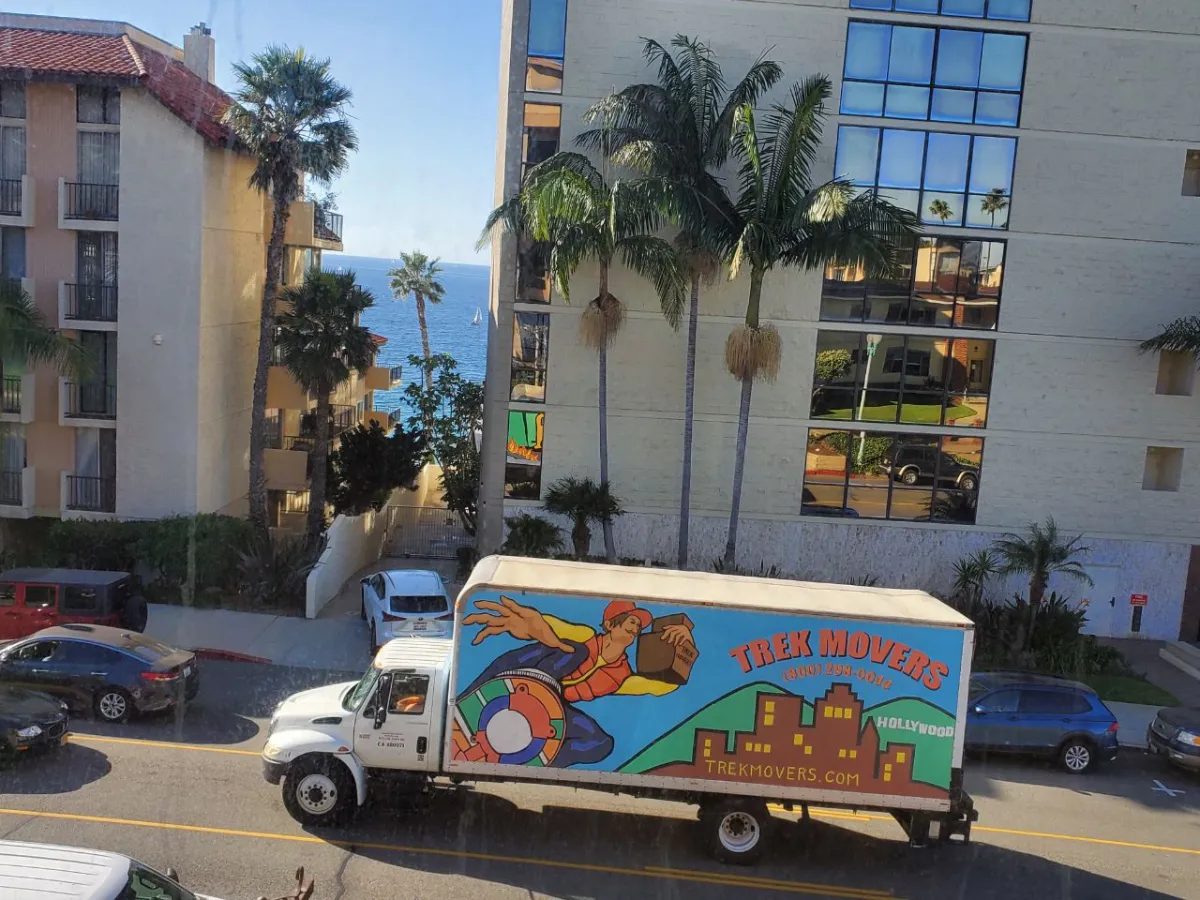 If there is a need to transport your things from street to street or from one area of the city to another, contact Montclair movers capable of solving any tasks. The presence of a state license, well-trained personnel, equipped with all the necessary tools trucks guarantee the safe movement of any volume of cargo in a short period of time. Self-transportation of personal belongings only seems to be a simple and safe matter. If you have one bag of clothes and a couple of dear things for you, just ask a friend or throw the bags in the trunk or in the back of your car. Those who are going to transport furniture, household appliances, clothes for the whole family, valuable things will need the help of a licensed moving company TrekMovers to quickly solve problems of any complexity.
Let us build a quote for your move
Market-leading moving services at Montclair
Fully equipped truck guarantees the safety of household appliances placed in special durable boxes. Clothes will not wrinkle in truck closets. Furniture is securely fastened to the sides of the body with strong straps so that it does not fall when braking or turning. Montclair moving company will eliminate stress, hassle, unnecessary financial costs.
The highly professional level of loaders in combination with excellent equipment of trucks that will provide free packing, loading, unloading makes our company's offer the most profitable on the market. Call us or send a request online to receive a free consultation. The more complete the information provided, the easier it is for us to choose the best option for the safe transportation of your property at no extra cost. We will save you from the hassle of collecting, packing, loading, arranging furniture in a new place.
Best offer among Montclair movers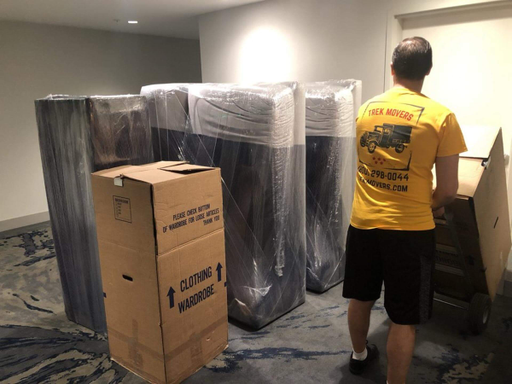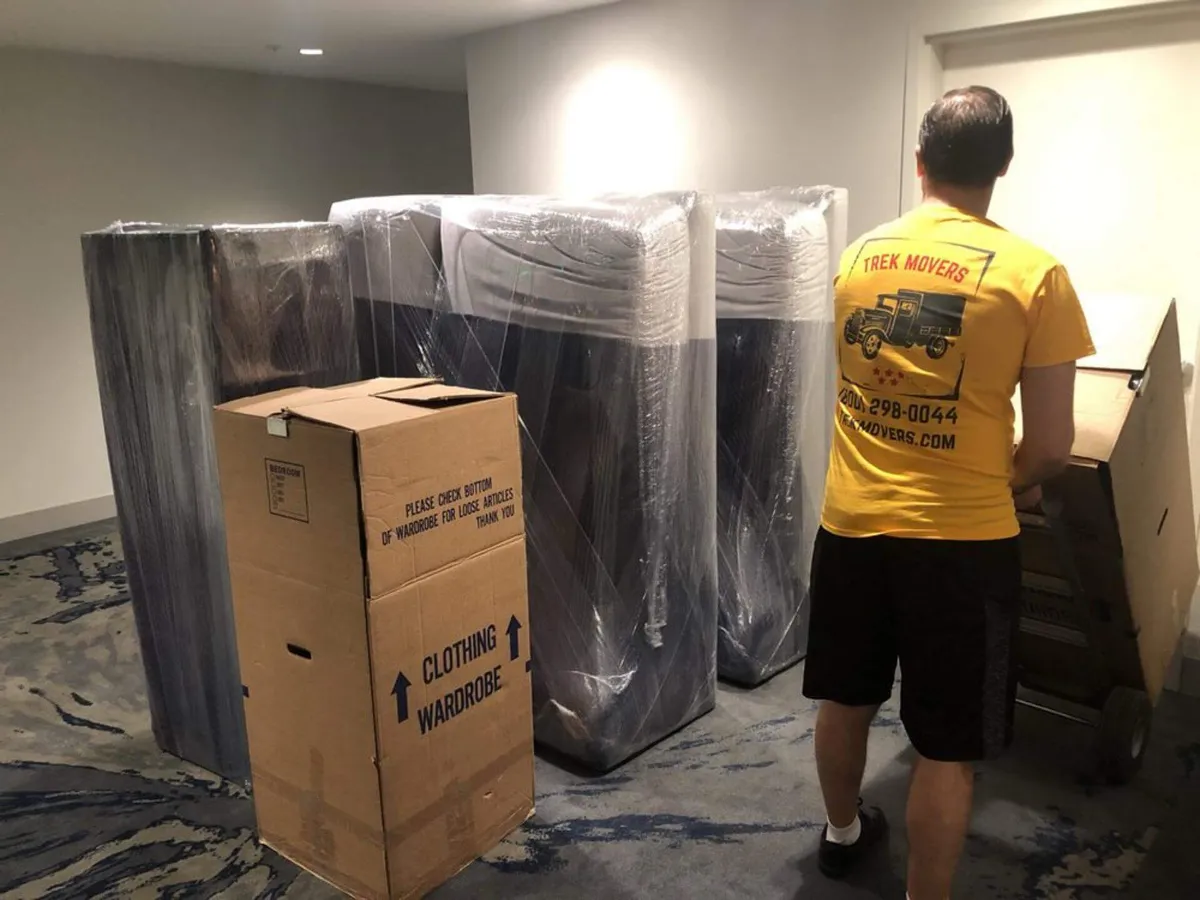 There are many offers on the market for the delivery of property to different points of the city or country. However, only licensed carriers guarantee the perfect combination of affordable cost and 100% confidence in safety and reliability. Movers in Montclair, CA deserves unconditional trust due to a balanced, thoughtful approach to solving the problems set by the customer. We work with each customer individually, choosing the most favorable conditions for him. Those who once used our services are never looking for other options. We are aimed at long-term cooperation, therefore, we strictly monitor the exact execution of the orders. If you are completely satisfied with the quality of services we offer, do not forget to tell your friends and acquaintances, so that they know who to contact if necessary.
What makes TrekMovers so popular?
We are focused on individual work with customers, therefore we accurately carry out the assigned tasks. Even if you choose another carrier, we will definitely advise you on all issues free of charge. We take into account the circumstances that have arisen, choosing the best options for transporting personal property or office equipment. The date chosen for loading can be changed to any other time without penalties or additional costs. After packing and loading our dispatchers will notify that the team of our loaders is ready to go on the road. In 45 minutes before entering the final destination, the company will send an SMS or e-mail message so that the customer has time to prepare for the meeting.
We do not use the services of brokers, we work with each customer personally, guaranteeing a quick selection of the optimal moving option.
Moving company in Montclair will provide a fully equipped truck to transport any volume of cargo to the exact location with a couple of local movers.
No day laborers, well trained staff will prepare, pack, load, deliver, unload property.
There are never hidden, undeclared fees. Overtime, travel difficulties, other problems not covered by the bill of lading are paid at our own expense.
Free assessment, selection of the best move option, discounts when working during off-peak hours, flat rate until the move is completed.
We undertake the registration of civil liability insurance, the customer chooses other types of insurance at his discretion.
We guarantee fast delivery within 1-2 days to any point in CA.
Everyone who once used our services no longer searches for other offers.
Contact us
5060 N Montclair Plaza Ln, Montclair, CA 91763, United States
Monday - Saturday
8:00am - 8:00pm
Pacific Time

Saturday
8:00am - 8:00pm
Pacific Time