TrekMovers - Moving Company in Hayward, CA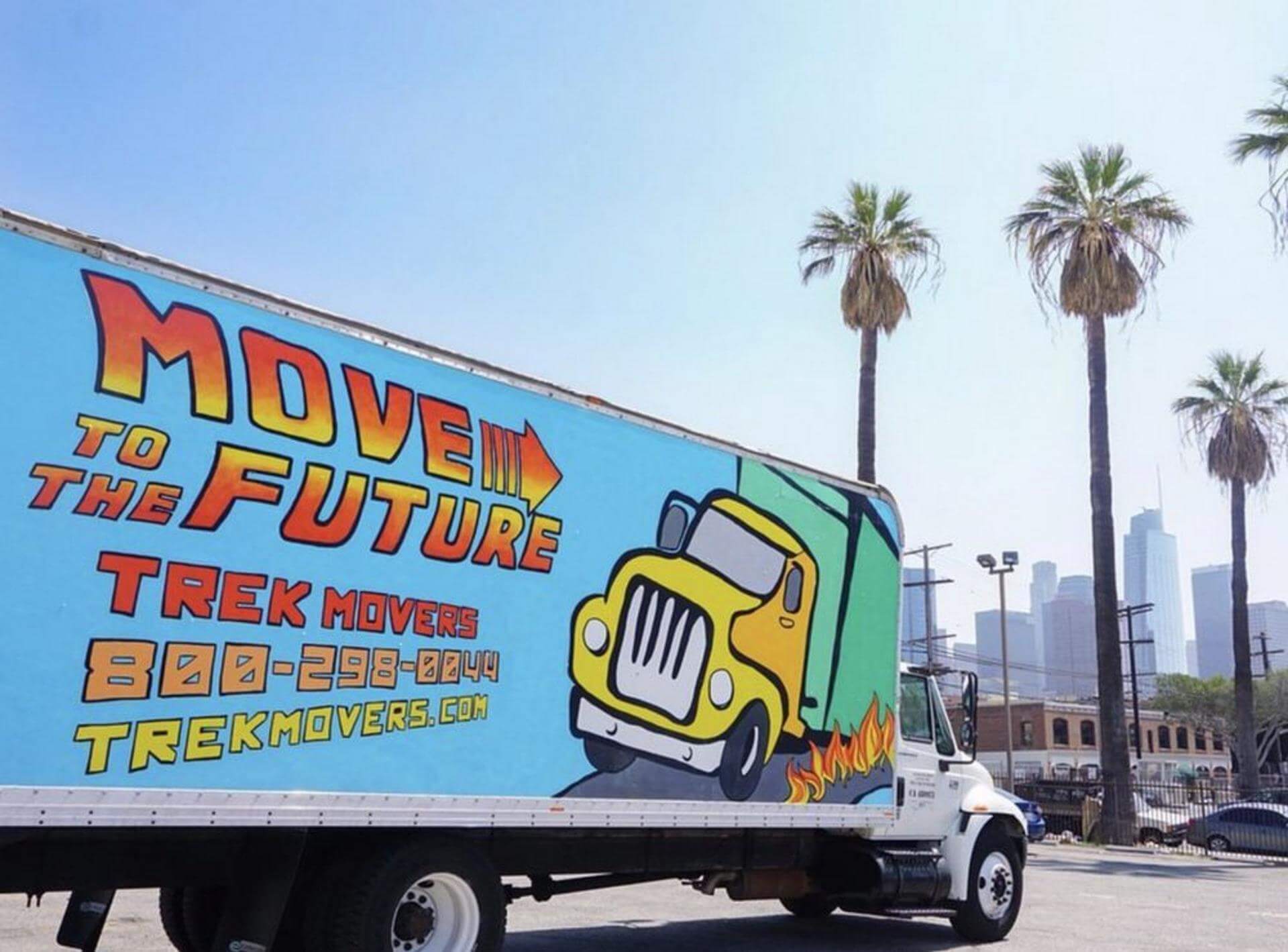 Movers are representatives of the 21st century service. If earlier, ordinary loaders were responsible for loading your things. And they were people often uneducated, sloppy and low-skilled, today you can entrust this work to real professionals, a moving company in Hayward, CA.
The previously habitual loader is extremely careless about his duties. Entrusting such an employee with a fragile vase, or an expensive dining tableware for 12 people, it is just the height of frivolity. He is unlikely to be able to load accurately a thing that requires careful handling into the car. But if you contact a professional Hayward moving company, you will receive the services of specialists. With their help, each stage of your move will be carried out carefully, accurately and safely.
Let us build a quote for your move
What Is Needed to Know About Hayward Moving Company Services?
Being a mover is not an easy thing. But various companies in California are neglecting that fact providing low-quality services that discredit Hayward movers' reputation. We are not like that cheaters. We do provide an excellent quality of our services. So if you want to choose among movers in Hayward, take some of our tips.
Do not choose by price. It's a faulse way. Highly skilled loaders are men who earn a lot. But they are doing a lot.
Look for an ability to customize services you want. A turnkey pack is good, but you may have an ability to refuse such a service if you have no need in it.
Insist on ethically behavior with you. Professional movers are not just rednecks. They are polite and eager to help people. Just like in TrekMovers!
Why Are We Considered to Be the Best Movers in CA?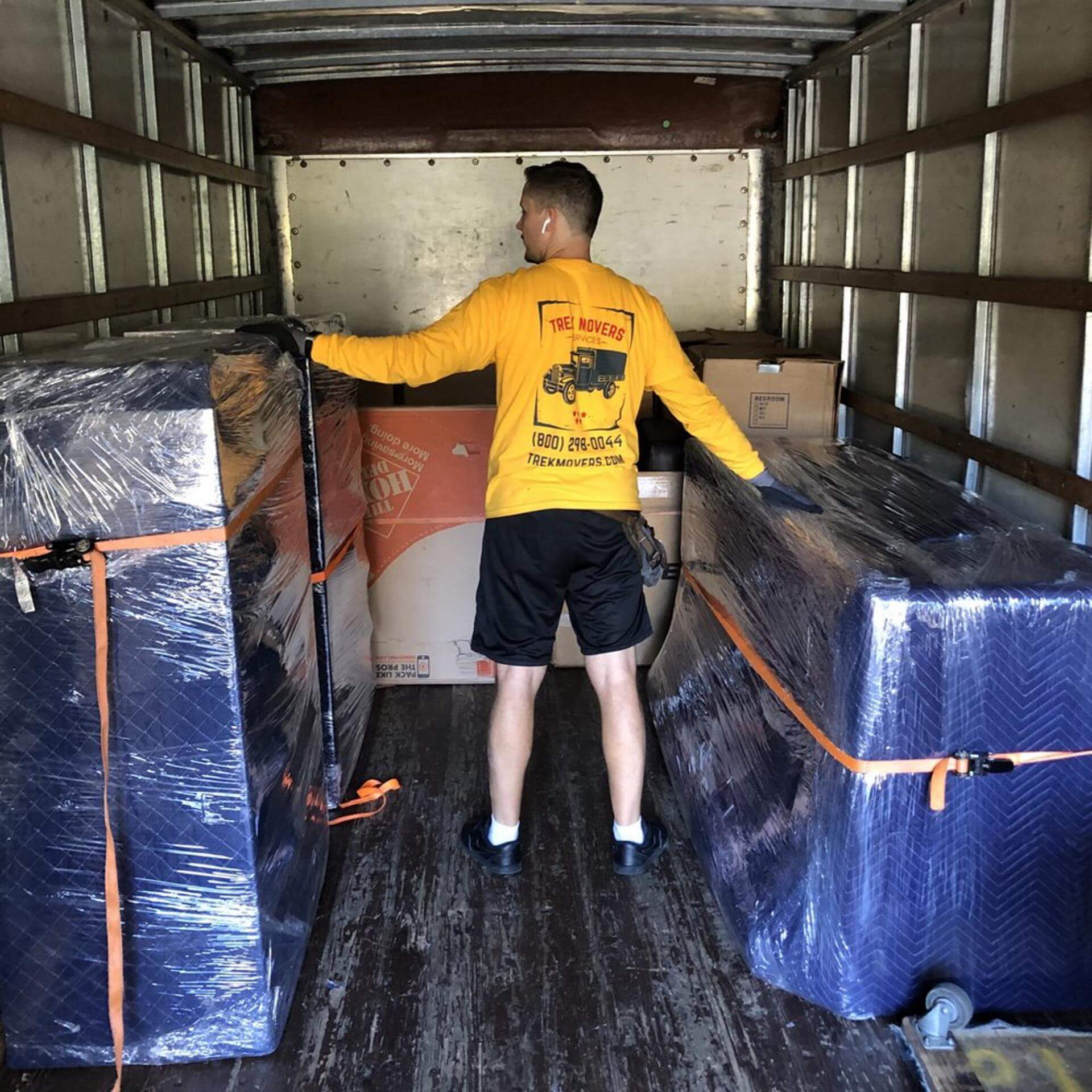 We recently heard a compliment addressed to us when our customer called us virtuosos. Yes, being modest, we are virtuosos of rigging ! If our loaders are faced with the task of carrying heavy or bulky items, they do not give up. On the contrary! Our guys know how to turn two hands into four. Or rather, we turn 4 hands into 8 – after all, you cannot carry a cabinet alone up the stairs. For this we have professional equipment including lifting belts, slings, machines for carrying weights. All these items will come to your order on a fully equipped truck.
The point of such equipment is that the straps are pulled under the base of the load and are attached to the shoulders. The main load is distributed evenly over the back and that measure reduces the risk of injury. And this is important because our work is literally hard. Our loaders deftly maneuver in a small space of corridors and staircases, while their hands remain free to support the load.
Thanks to this, we do not allow damage to the carried objects, as well as floors, walls, door frames – for our customers the advantage of using rigging equipment is obvious. Worrying about the safety of their property is the lot of those who decided to save money and hired loaders not on the basis of the quality of services, but guided by the lowest price. We have no day laborers and only highly qualified pros are working in TrekMovers.
One more merit we have is our dedicated support. As we are customers-orientated full-service company that can serve you a great service, we are always keeping our workers in our sight to make clear that their services are accomplished fully without any problem.
What Services Do We Provide?
We are ready to fulfill each order you give us. One of our directions is a local move. It means, if you need to relocate from one street to another in Hayward, we are here to help you.
One more useful option is a corporative move. Even huge corporations need to move time to time. With us, you can easily relocate your equipment, papers, office furniture etc.
And here is the option that marks our moving services among others. That us a distant move. No matter to say, that the relocation even to another area is a hassle. And it is quite expensive. But not with TrekMovers! We'll give you a turnkey service and plan your move without advanced payments or extra costs.
Just make your move an affordable deal with the help of TrekMovers' services.
Contact us
1595 Crocker Ave, Hayward, CA 94544, United States
Monday - Saturday
8:00am - 8:00pm
Pacific Time

Saturday
8:00am - 8:00pm
Pacific Time