TrekMovers - Local Moving Company in Studio City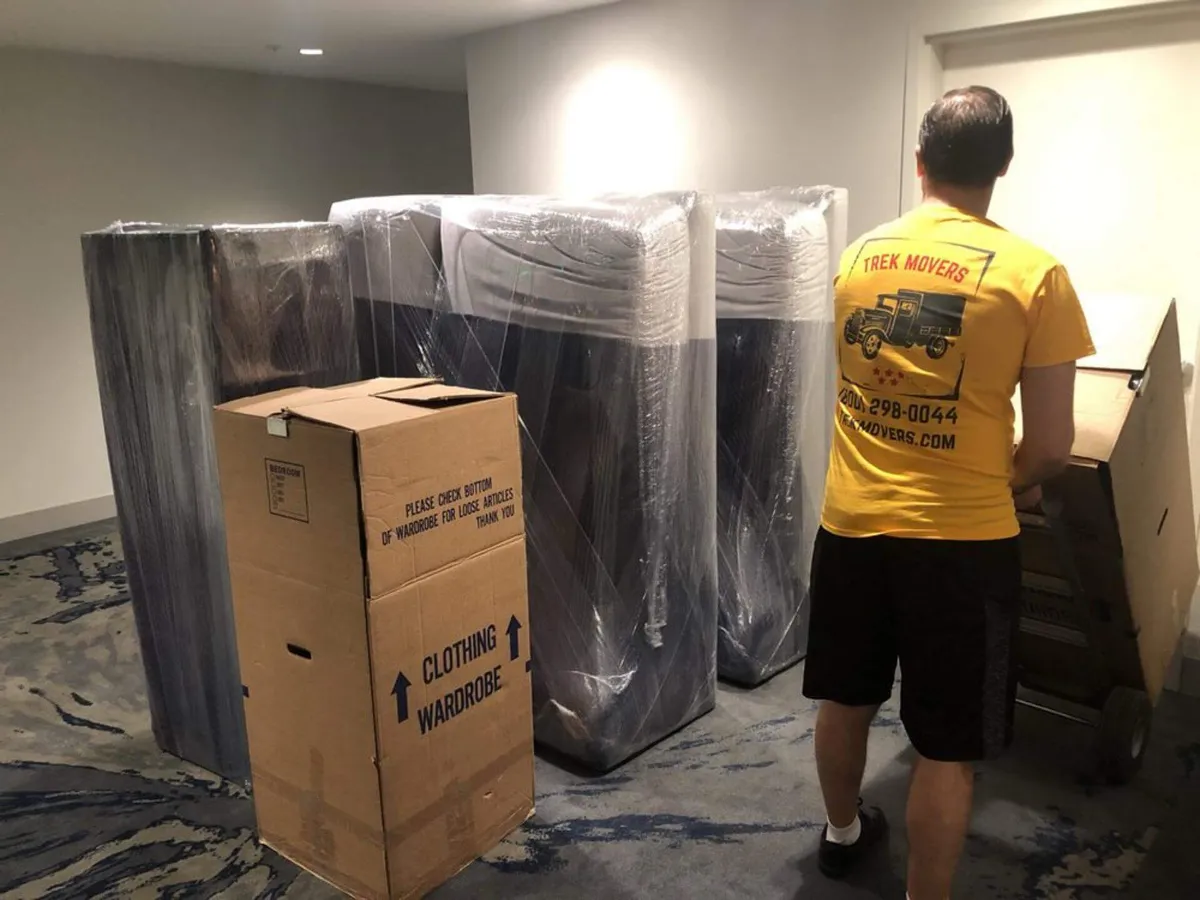 Moving always causes a feeling of discomfort and panic because most people are simply unprepared for such troubles. TrekMovers is ready to relieve you of such difficulties by taking on all the upcoming work. Studio City movers guarantee efficient transportation from street to street or from city to city of any volume of things. Our staff knows exactly how to perform moving easier by making it safe, fast, inexpensive. Everything will go smoothly without rush and high financial costs.
Let us build a quote for your move
Movers in Studio City CA organizes any move
Faced with problems when moving an office or family to a new place, be sure to monitor the market. Choose the best one from many offers. Our capabilities will allow you to carry out the movement of any volume of cargo as comfortable, inexpensive, safe as possible. It is enough to read the numerous positive reviews of grateful people to establish themselves in the right choice. We individually work with everyone offering the best routes, trusted carriers, reasonable prices. Among the main advantages of cooperation with us we can highlight a few:
The choice of place and time is always up to the customer. He adjusts the loading schedule. Reservation assigns you a trailer and a couple of movers for the duration of the order.
Moving company in Studio City works individually with each always strictly adhering to its obligations and customer requirements.
Thanks to a special mobile application, the location of the truck with the load is always known. It does not matter how many hours or days it takes to move you will see all the movements of the trailer.
The service is necessarily aimed at the exact fulfillment of the customer's wishes. It regulates the place and time of loading. We will ensure one hundred percent safety of furniture, non-standard items, indoor plants, dishes.
We provide any number of free stretch tapes for packaging, boxes for placing household appliances.
After signing the bill of lading the cost of services will not change until the completion of the move, unloading and placement of furniture in a new place.
TrekMovers is always the perfect choice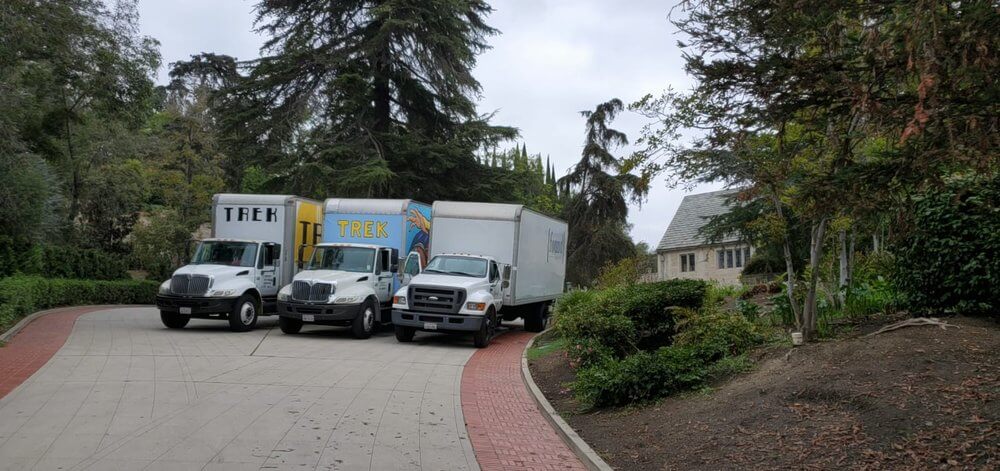 We equally respect interesting private traders and large corporations, we transport things, property, goods at any distance observing complete safety. Movers in Studio City of CA will provide every transported item with comfortable conditions for moving. Furniture is necessarily covered with a special film and fastened securely to the sides of the slings. All expenses for overtime, unexpected expenses, personal liability insurance we take on ourselves. We solve problems along the way without attracting the customer and additional costs on his part.
How to book transportation and loading time?
You need to send an SMS or e-mail message to the dispatcher to deflect an immediate response. The manager will explain in detail how we work, calculate the cost of the order. You need to specify the first and last name, place and time of loading, where you need to deliver things, two phone numbers for contacts. A couple of movers will pack all available items. The clothes are placed in special cabinets and will come rumpled. The household appliance is checked before packing in boxes and after delivery. Having finished loading, the owner receives an SMS, after which he can pay fifty percent of the amount. Cash will reduce costs by ten percent. You always know the location of your things. In 40 minutes before arriving at the unloading point you will receive SMS text messages so that you are ready to meet. Things will be unloaded, lifted to the desired floor, furniture will be put in place, equipment will be checked.
Contact us
11720 Ventura Blvd, Studio City, CA 91604,
Monday - Saturday
8:00am - 8:00pm
Pacific Time

Saturday
8:00am - 8:00pm
Pacific Time