TrekMovers - Your Reliable Support When It Is Time to Move
A trustworthy local moving company might be your faithful partner during the process of the move. An ethical team that will assist you with all accommodations and will make the whole process stress free so you can focus on what is matters the most while you are changing your place of residence. With a crew of professional movers in Santa Clarita, Ca, you can quickly arrange your move to a new place within the same city or to any other locations within the state of California.
How to recognize a professional moving company? A professional moving carrier should be licensed, have a stellar reputation, be reliable, be able to accommodate all logistics.
To help with costs, and also for your reassurance, we offer:
Same truck – same crew; no combined moves, no brokers.
Discounted off-peak rates. No hidden/undeclared fees/taxes.
All upholstered furniture will be covered with plastic wrap free of charge.
Free use of wardrobes and TV boxes, moving pads/blankets/etc.
No mileage/gas fees for moves under 10 miles
No additional fees for stairs, packing assistance, hoisting, etc.
Regular disassembly and reassembly services are included
Basic coverage is included, additional insurance options are available
General liability, Workers compensation insurance/crew overtime paid by the company
free on-site estimates for long-distance/commercial/larger moves
Dedicated swift deliveries within 1-2 days to any place in California
This is just a basic list of services that our moving company in Santa Clarita guarantee to provide to every customer. How to book a local or long-distance mover in Santa Clarita? Just submit a moving quote online or simply cal TrekMovers at (800) 298-0044
Let us build a quote for your move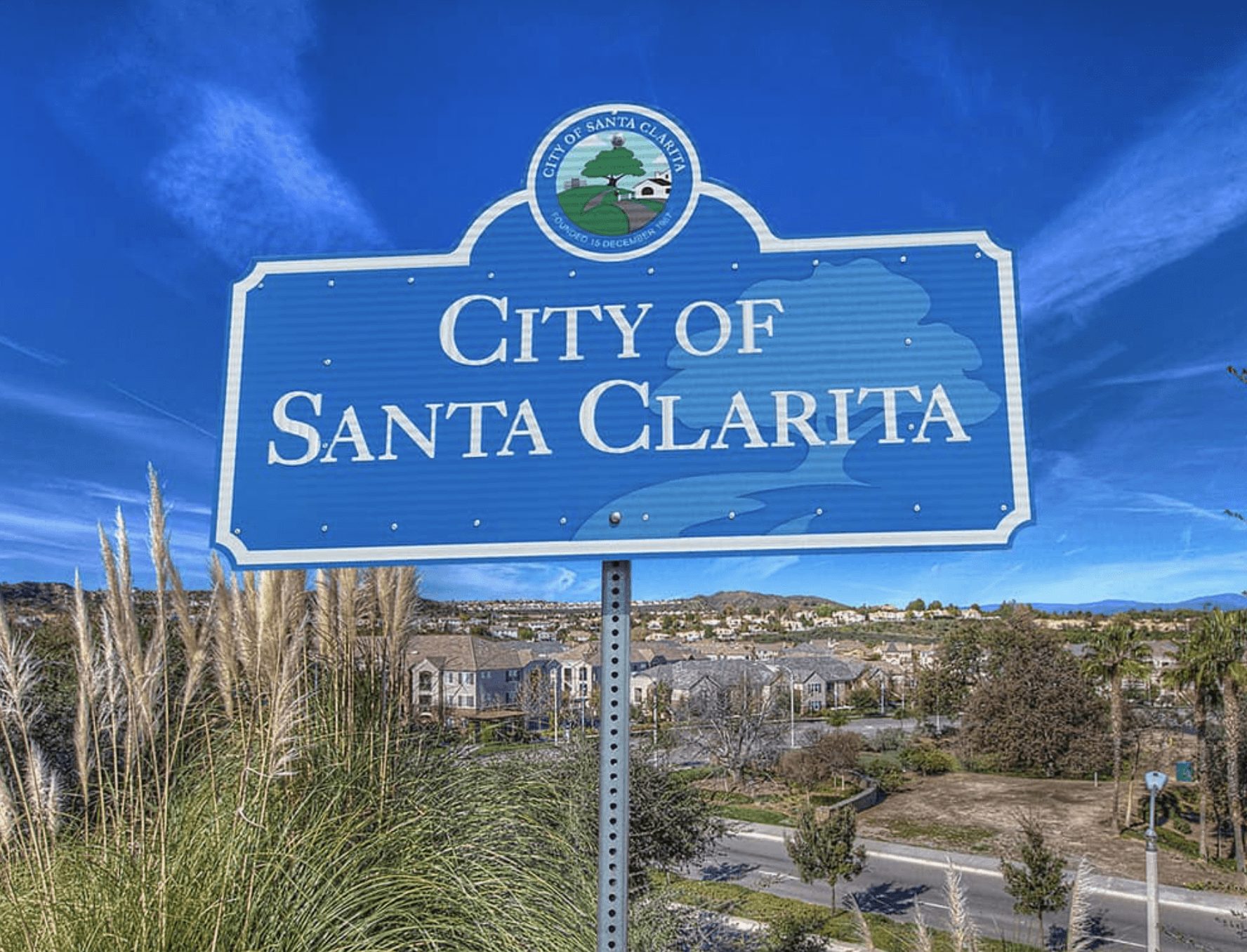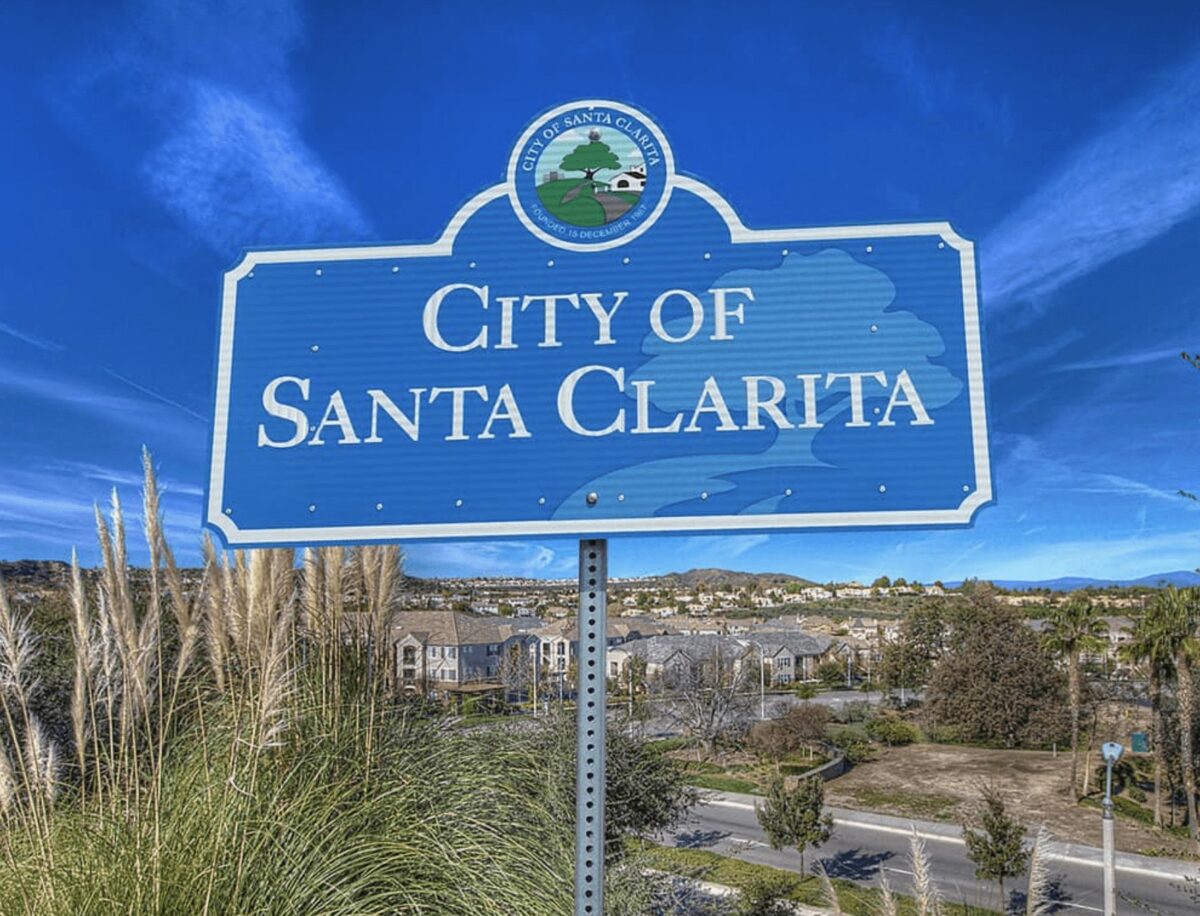 Looking for Professional Movers in Santa Clarita, CA? Trek Movers are here to assist!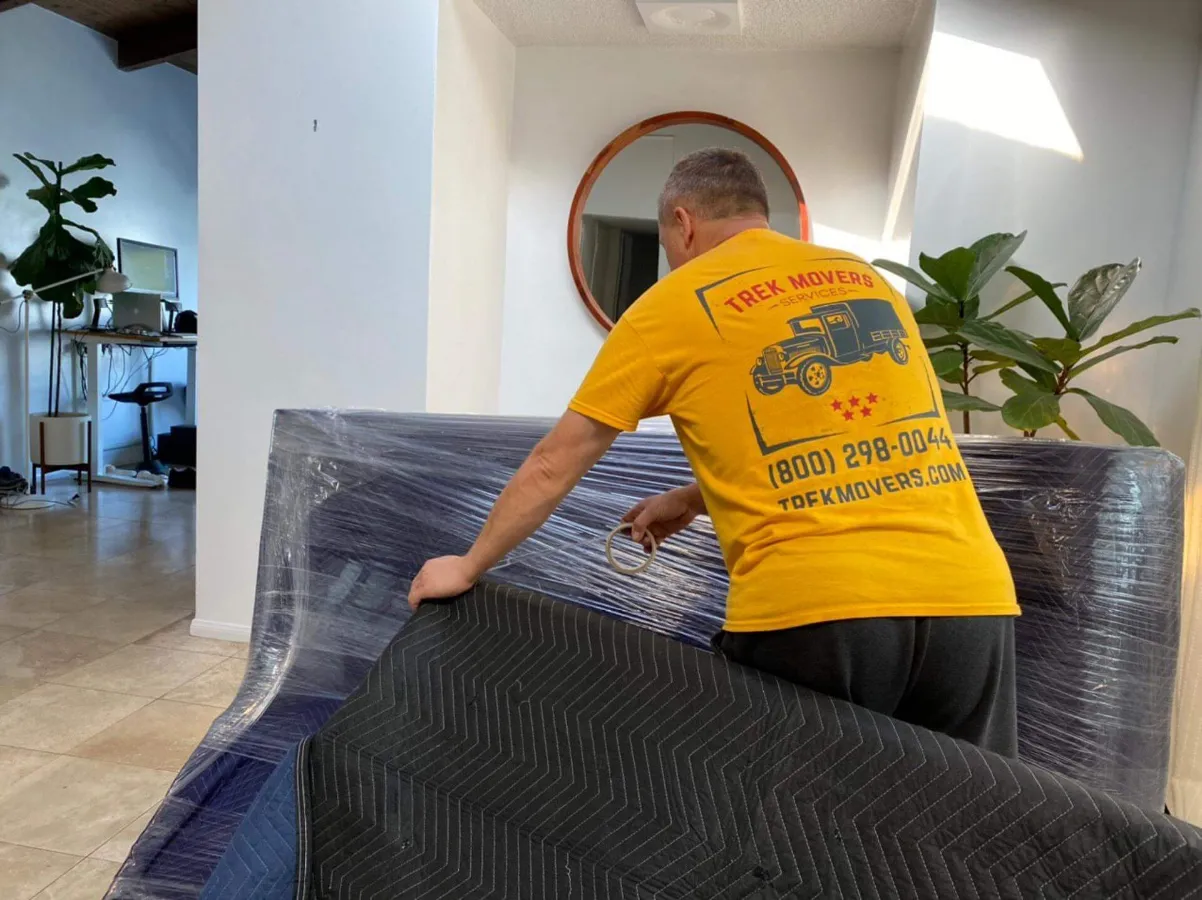 TrekMovers is a company established in California and serving many areas around the state. One of our yard locations is present in Santa Clarita, CA. We specialize in the local moves in borders of the city but if you need to move within the state or overseas, we are more than happy to assist you.
We are a full-service moving company and we provide a full specter of moving services in Santa Clarita, with planning the process from the first call up to even unpacking your boxes at the new place. There is no obligation when you request a quote, we will advise all available options based on submitted information and we will make sure it will as transparent as it can be. We are not a broker and we never share any private information. Trek Movers are always happy to assist with any advice even if you decide to opt-out for a different carrier.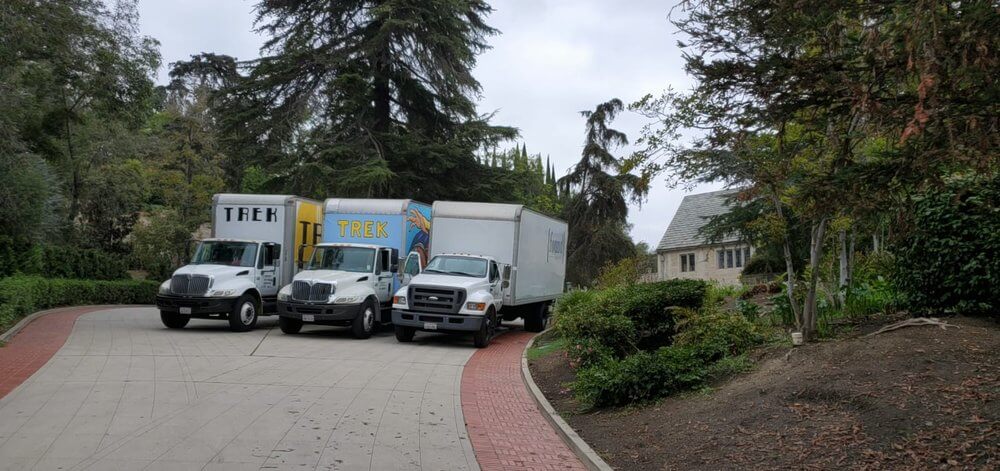 What Makes Us The Premier Choice among many other Santa Clarita Movers?
We are paying attention to every detail when discussing your upcoming move before you confirm an appointment. We aim for an individual approach to gain the best solution for you. Every move is unique and we are taking that into account.
We are a team of highly experienced and qualified experts. Every member of our team works constantly and we do not use day labor. It helps us maintain high-quality standards for every moving project we are committed to.
Making you completely satisfied with our services is the first goal we committed to approaching. Our policy to stay customers-orientated and our dedicated support provides obligatory after-care service to be sure you are comfortable with our service.
Moving equipment, a wide range of packing materials, and a technical base are beyond praise. We use fully equipped trucks of our daily maintained fleet and all required tools/materials to relocate your belongings quickly, efficiently, and most important – safely.
TrekMovers is a licensed Santa Clarita moving company that fully meets all state requirements for local and long-distance movers.
You can be calm as your belongings will be safe and sound while moving. All loads are thoroughly packed and we are always adhering to the conditions of transportation of fragile and delicate items.
Pricing Policy. Transparent pricing and affordable moving costs.
Unlike some other Santa Clarita movers, we do provide the best combination of high-quality services at an affordable price for all our customers. For local moves, we are using an hourly rate and try our best to make the process smooth so you will not have to spend any extra, a flat rate available as well when the customers submit full details. For long-distance moves, we provide full-service moving at a flat rate, so customers can fill safe and secure about their budget.
Contact us
27150 Bouquet Canyon Rd, Santa Clarita, CA 91350, United States
Monday - Saturday
8:00am - 8:00pm
Pacific Time

Saturday
8:00am - 8:00pm
Pacific Time