TrekMovers - Moving Company in Redlands, CA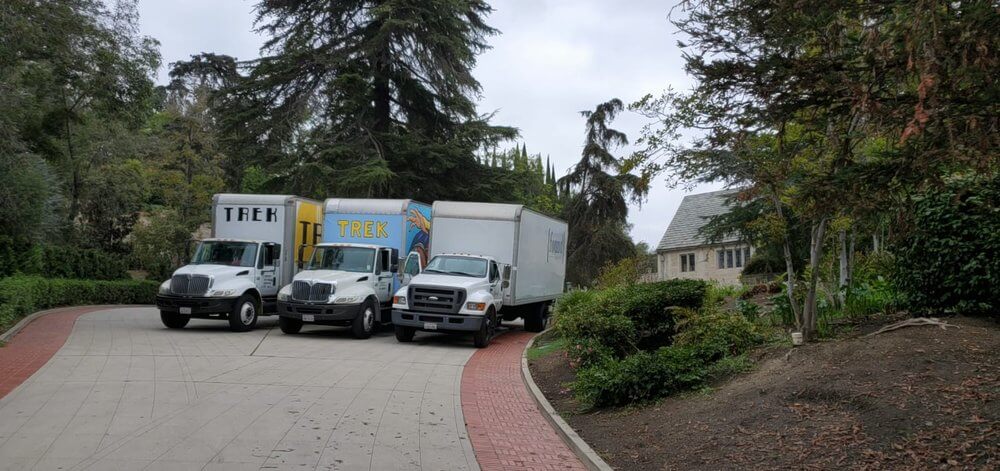 If you want to quickly, safely move your belongings from the city, district, street to a new place, contact movers in Redlands. A professional approach to solving any problems minimizes costs. TrekMovers will handle any task efficiently thanks to individual work with each customer. An integrated approach ensures comfortable movement of any cargo. Professionals with extensive practical experience will save you from hassle, will do everything possible so that the move does not become a test of the nervous system.
Let us build a quote for your move
How to book convenient pick-up times with movers in Redlands?
Regardless of the volume, nature of the cargo, transportation is carried out exactly on schedule, ensuring one hundred percent safety. Redlands movers have a reputation of being a reliable partner thanks to numerous positive reviews from grateful customers. A professional approach ensures the efficient movement of personal belongings or office equipment both for short and long-distance moving. Send an SMS message or e-mail – and the manager will call you back as soon as he can, advise on any issue, calculate the amount of upcoming costs.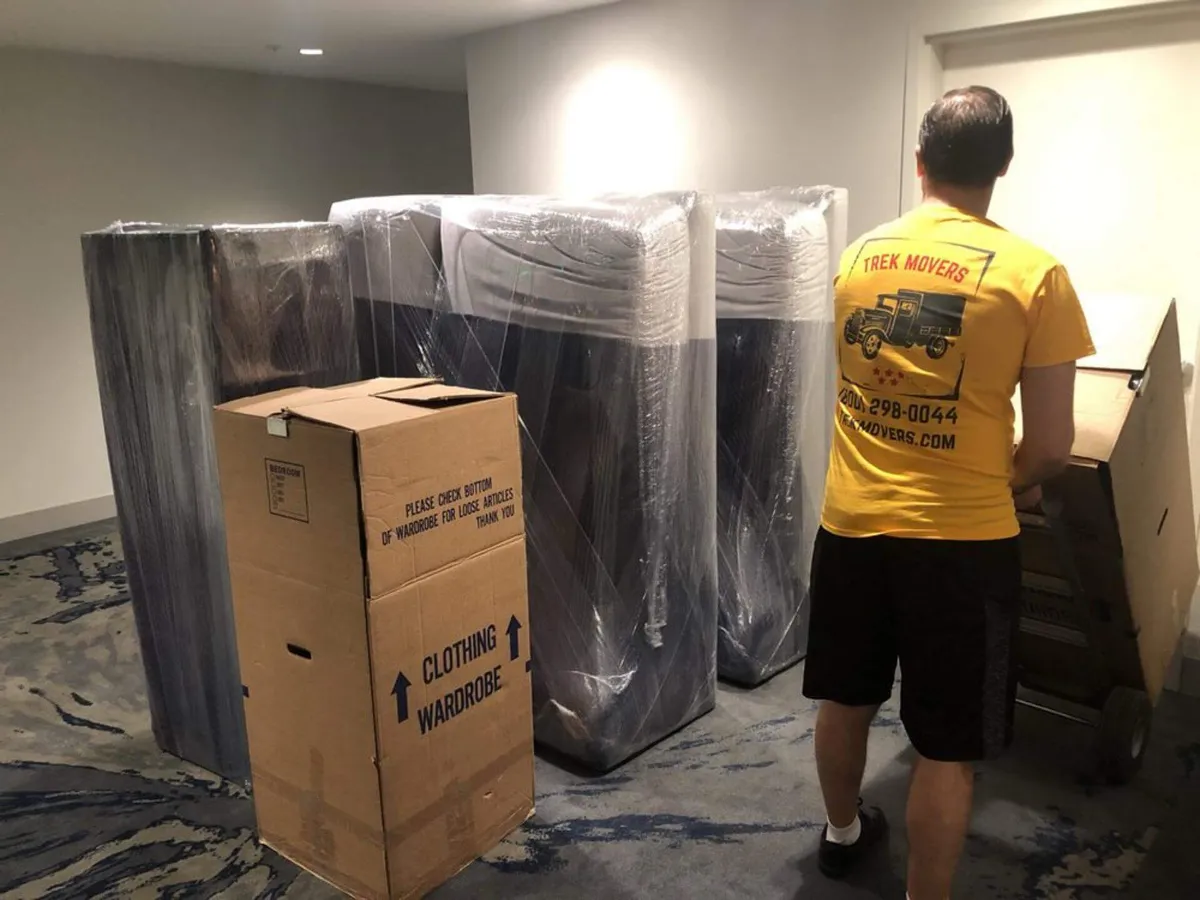 You can conclude a bill of lading by filling out a form on the website, indicating your last name, first name, two phone numbers, address of loading and unloading and a convenient time for you. If after signing the bill of lading it is necessary to change the loading time, notify the manager in advance. This will not affect the cost in any way and will not entail any kind of penalties. The customer does not need to think about how much packaging material is needed. Boxes, stretch tape are provided free of charge in any quantity. The company solves any technical problems related to the move at its own expense. It insures civil liability, pays overtime, arranges overloading in the event of a truck breakdown. Redlands moving company delivers cargo to any city in California or other states, strictly adhering to its obligations.
We quickly pack, load any volume of things
A truck with a couple of loaders will arrive at the agreed place just in time. The customer must be provided with free access to the premises of company with things. Each type of household appliances must be checked for operability before being packed, loaded. All clothes are placed in special cabinets of the truck on hangers. This will make it possible to immediately use any cloth after the move without prior ironing. Boxes with valuable property are put in such a way that, when driving, they are exposed to a minimum of danger from shaking, falling, side impacts.
Each piece of the furniture is wrapped in several layers of protective film, preventing any possibility of damage to the polish. Sling reliably attached to the sides of cabinets, dressers, tables, sofas will ensure not falling when braking or turning. Moving company in Redlands, CA takes care of all the hassle of moving. Using the coupons available on the site when concluding a bill of lading, you can minimize costs. Cash will reduce costs by five percent.
Unloading at the end
The customer chooses the type, the amount of the insurance policy by himself. All other problems associated with the movement of personal belongings are taken over by the company. 60 minutes before arriving at the unloading point the customer is sent an SMS or e-mail message so that he prepares for the meeting. All equipment must be checked before it takes its new place. Boxes, furniture are raised free of charge to any floor. Furniture is arranged.
The main advantages of working with us
The full cycle of services is focused on the needs of the customer.
A fully equipped truck ensures that your property is safe when moving in any eventuality.
No one-day laborers, only professional movers.
Dedicated customer support.
Contact us
1325 Prospect Dr, Redlands, CA 92373, United States
Monday - Saturday
8:00am - 8:00pm
Pacific Time

Saturday
8:00am - 8:00pm
Pacific Time