TrekMovers - Moving Company in Moreno Valley, CA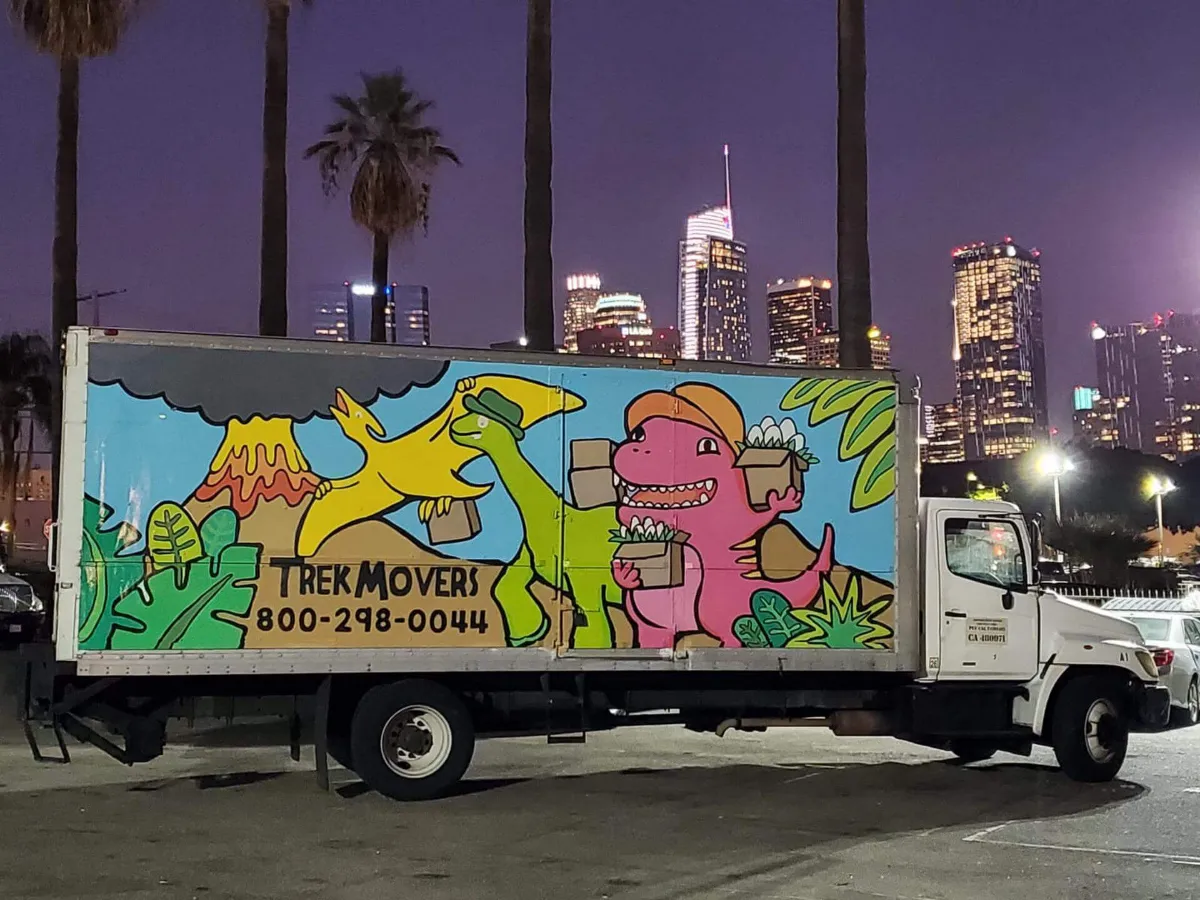 Movers are real professionals in their field. Thanks to these guys, any move from terrifying chaos turns into a routine and fairly simple matter. And if such business sharks as professional movers in Moreno Valley TrekMovers take up the case, you can say that your move has been successfully completed even before you have chosen the final date.
Let us build a quote for your move
What Are Moving Services and How They Help Moreno Valley Residents
Moving services are more than just loading things into a car and transporting them to a new location. Moreno Valley movers help you plan the move process, pack your things and group them according to their importance. The duties of the movers also include packing all things, household appliances, furniture in strong and reliable packaging containers. Often, such services include assembly and placement of the furniture in a new location. If you are lucky and you find such a full-service company, all you have to do is book a moving date and wait for a team of movers to take over all the other tasks. However, you are already in luck because you have TrekMovers by your side!
Moving services for Moreno Valley residents, like all the California area residents, can come in handy, even if you are not planning to travel out of state. It is enough to list just a couple of cases when experienced employees of moving companies will come in handy.
If you're moving from your parents to a college campus and don't know how to handle the whole mountain of things you need.
If you have found a place to live in the best neighborhood and want to change your neighborhood.
If your office lease has expired and you want to move to a new address with all the furniture, paperwork and office equipment.
What can we say about moving out of state! Not every moving company in Moreno Valley, CA offers this service. But in TrekMovers, you will definitely find the services you want, both in a turnkey format and with the ability to select only the services you need from an impressive list. In any case, we will prepare for you everything you need to move and provide each service at the highest level.
What Makes TrekMovers Stand Out Among other Movers in Moreno Valley?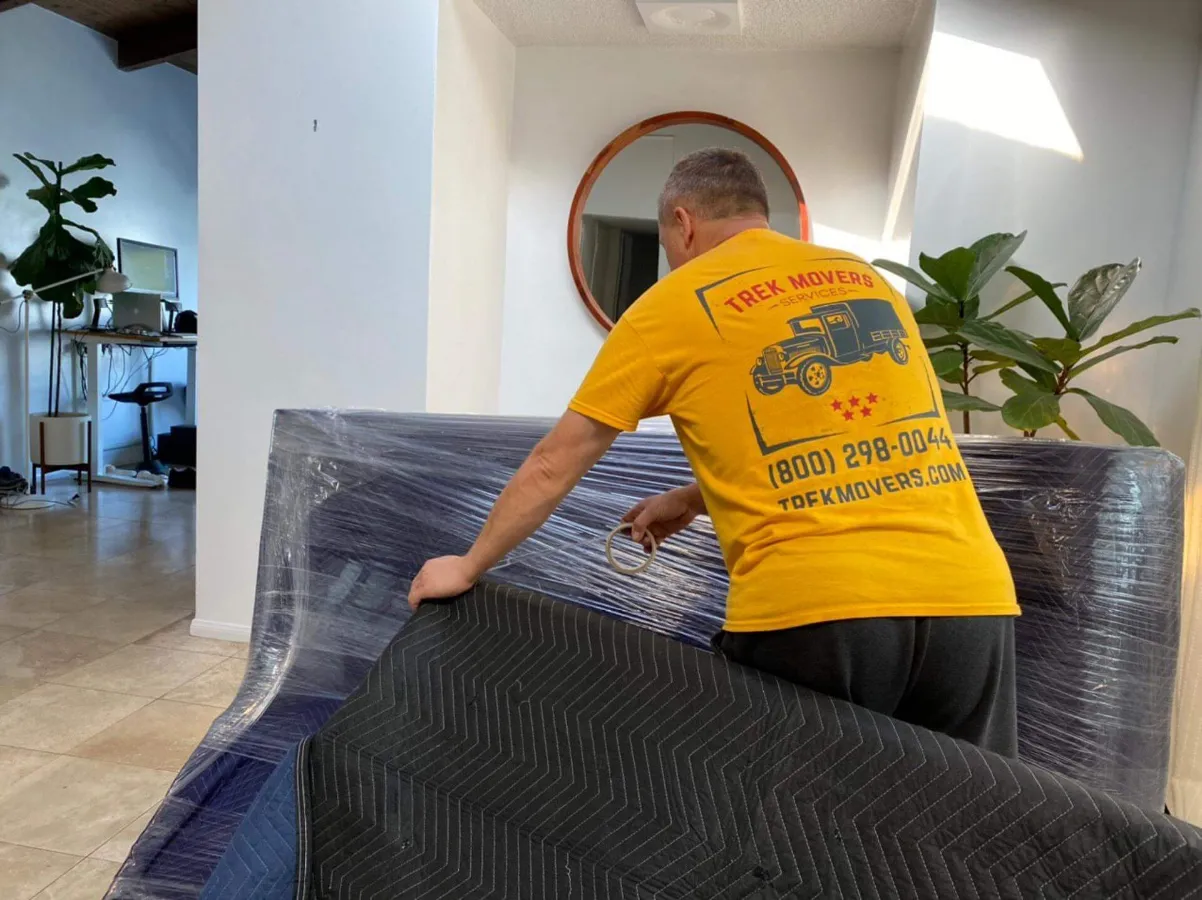 Here are just a few of the differences that make us stand out from others.
We employ only highly qualified personnel. From the loader who will carry your suitcases to the manager of our dedicated support team, all employees are distinguished by their high level of qualifications, impressive experience, ethical approach and impeccable courtesy. Feel like at least an English queen? With our employees, this is real! And certainly, no day laborers allowed.
We strive for excellence in everything. This means that the level of our service is increasing every day because we make every effort to this. Starting from the improvement of our vehicle fleet, ending with constant training of employees and quality control of the services provided, we are constantly growing and developing.
At the same time, we manage to fully work in the legal field of California. We are a licensed company authorized to provide mover services. And our partners are the largest insurance companies, thanks to which all your belongings are insured during the move against any surprise.
And, of course, it is worth saying a few words about our prices, and they are very affordable, just compare yourself!
Pricing Policy in Trek Mover Is Loyal for Everyone
We are not interested only in high-class clients as moving services are demanded by everyone. That is why we provide fair pricing. For local relocations, it is easier to calculate costs hourly due to the fast work of our teams. For distant relocations, we calculate the price according to a few features that are vehicle capacity, distance itself, urgency and a total weight of your belongings.
In each case, we do not require advanced checkout. You pay us only after all the services are fully completed.
Do not miss a chance to get the best services in the market from your faithful Moreno Valley moving company TrekMovers.
Contact us
13135 Nason St, Moreno Valley, CA 92555, United States
Monday - Saturday
8:00am - 8:00pm
Pacific Time

Saturday
8:00am - 8:00pm
Pacific Time