TrekMovers - Moving Company in Highland, CA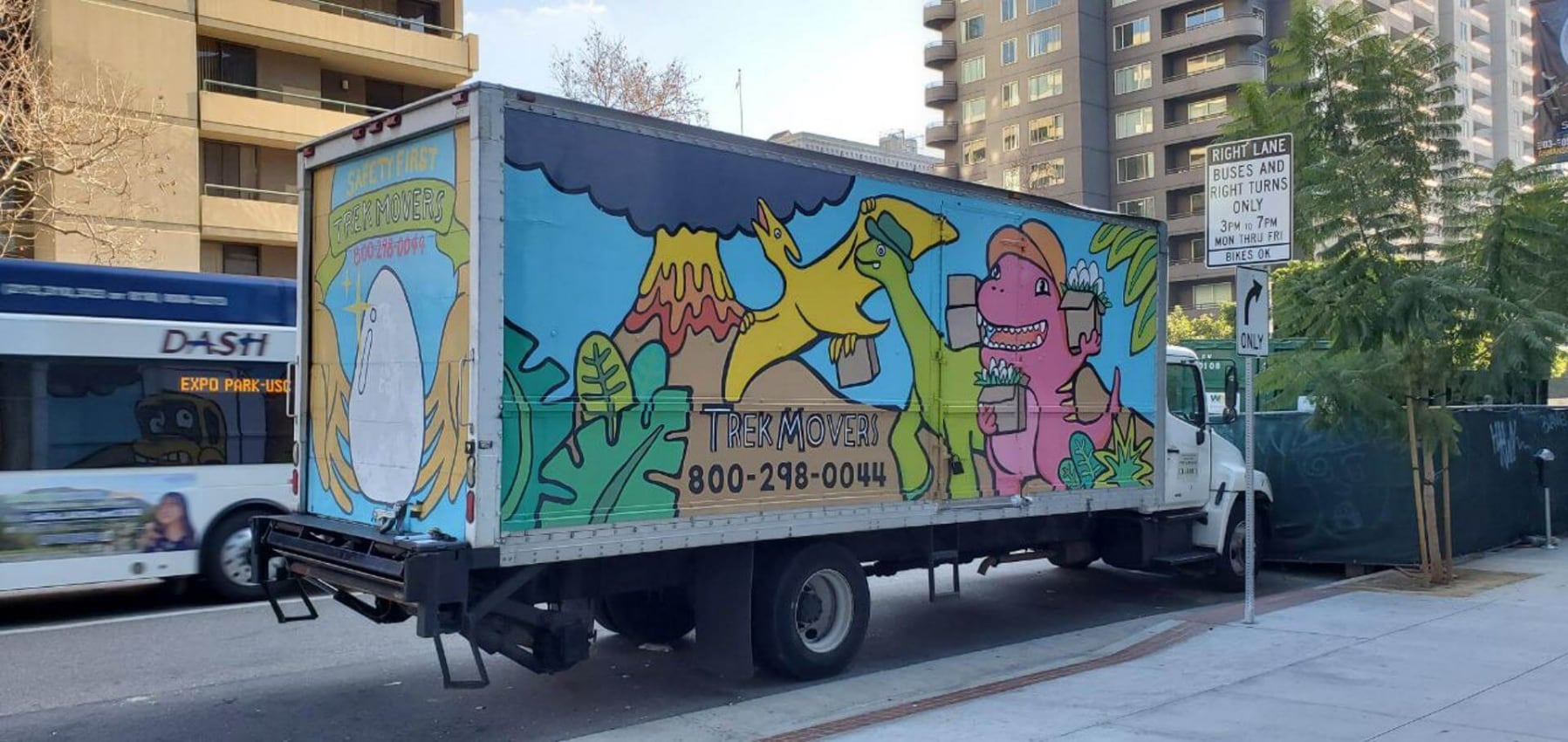 If you are going to move to a new apartment, have bought a house that is more suitable for a family or have to move an office, please contact TrekMovers who can quickly solve problems of any complexity without unnecessary investment. Highland movers from this company have shown themselves as the best regional representative who is able to move property, merchandise, equipment, furniture or art to a nearby street, to another area of the city or any city in CA. Full service company is focused on the interests of the customer and will do everything to ensure that the move does not cause a nervous breakdown, family scandal or become a reason for financial difficulties.
Fully equipped truck with movers will wait at the specified place in the agreed time. If for some reason the moving date has changed, just contact the dispatcher. This will not entail penalties or additional costs, it will simply save our staff from unnecessary trouble. We take care of checking household appliances, electronics before packing and loading, so that when unloading the customer is sure that everything works just fine and is not damaged. Fragile equipment is placed in special, durable TV boxes, clothes are transported in the cabinets available in trucks on hangers so that they can be used immediately after arrival without additional preparation.
Let us build a quote for your move
Highland movers are the best on the market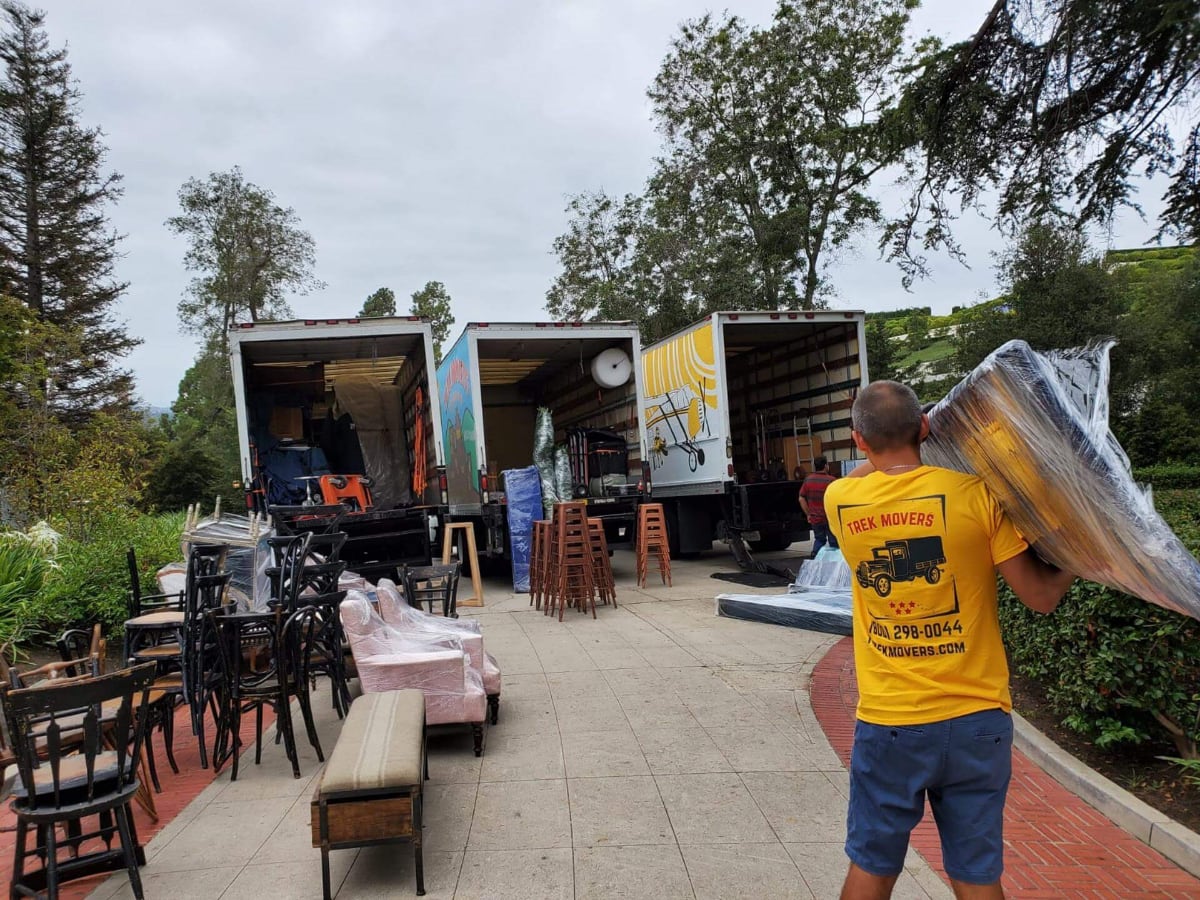 Customer-orientated business confirms an impeccable reputation with numerous positive reviews from grateful customers. Highland moving company does not use day laborers, only well-trained personnel who can quickly solve assigned tasks. You can apply by phone or by placing an order online. The dispatcher will answer immediately, advise on all issues free of charge and choose the most profitable moving option. We do not use the services of brokers and also provide a 5% discount for cash payments. Our company insures civil liability by ourselves, so we provide the customer with an opportunity to choose any type of insurance at his discretion. When transporting berms, we bear all the additional costs and pay overtime ourselves, we solve any issues on the road without attracting a customer.
What makes TrekMovers the best?
When planning a move or when faced with an unexpected need to transport a large amount of cargo to another street, to a neighboring area or city of CA, do not rack your brains on who to contact. Choose a licensed company with an impeccable reputation for a long time. Movers in Highland, CA can easily get the job done, delivering things right on time.
The customer-oriented transport company is highly respected by the locals.
Providing a full range of services, movers eliminate the need to think about how to pack property so as not to damage it when moving.
Only reliable loaders capable of performing tasks of any complexity. No day laborers.
The agreed price will remain unchanged until the full fulfillment of our obligations.
We provide good discounts when working during off-peak hours.
A fully equipped truck will transport any cargo without damage.
If necessary, we will deliver the cargo to anywhere in California in 1-2 days.
Among numerous competitors our company occupies the highest positions in the ranking, guaranteeing high-quality service. We provide fast movement of any volume of cargo at the best prices. When moving for short distances, an hourly rate is applied, if there is a transportation to another city, a flat rate is used.
The main advantages of Highland movers
We will not miss any detail when discussing the upcoming move in order to offer the best, inexpensive option.
Moving company in Highland always strictly adheres to its obligations until the full implementation of the bill of lading.
The staff of our company has undergone excellent professional training and is able to quickly cope with complex tasks.
We provide the required amount of stretch film, boxes for packing property free of charge.
The polishing of the surfaces is protected by several layers of film, each piece of the furniture is firmly fastened to the truck body so that it does not fall when braking or turning.
Our main goal is to fully satisfy the needs of the customer with minimal costs.
Contact us
7701 Church St, Highland, CA 92346, United States
Monday - Saturday
8:00am - 8:00pm
Pacific Time

Saturday
8:00am - 8:00pm
Pacific Time