TrekMovers - Moving Company in Dublin, CA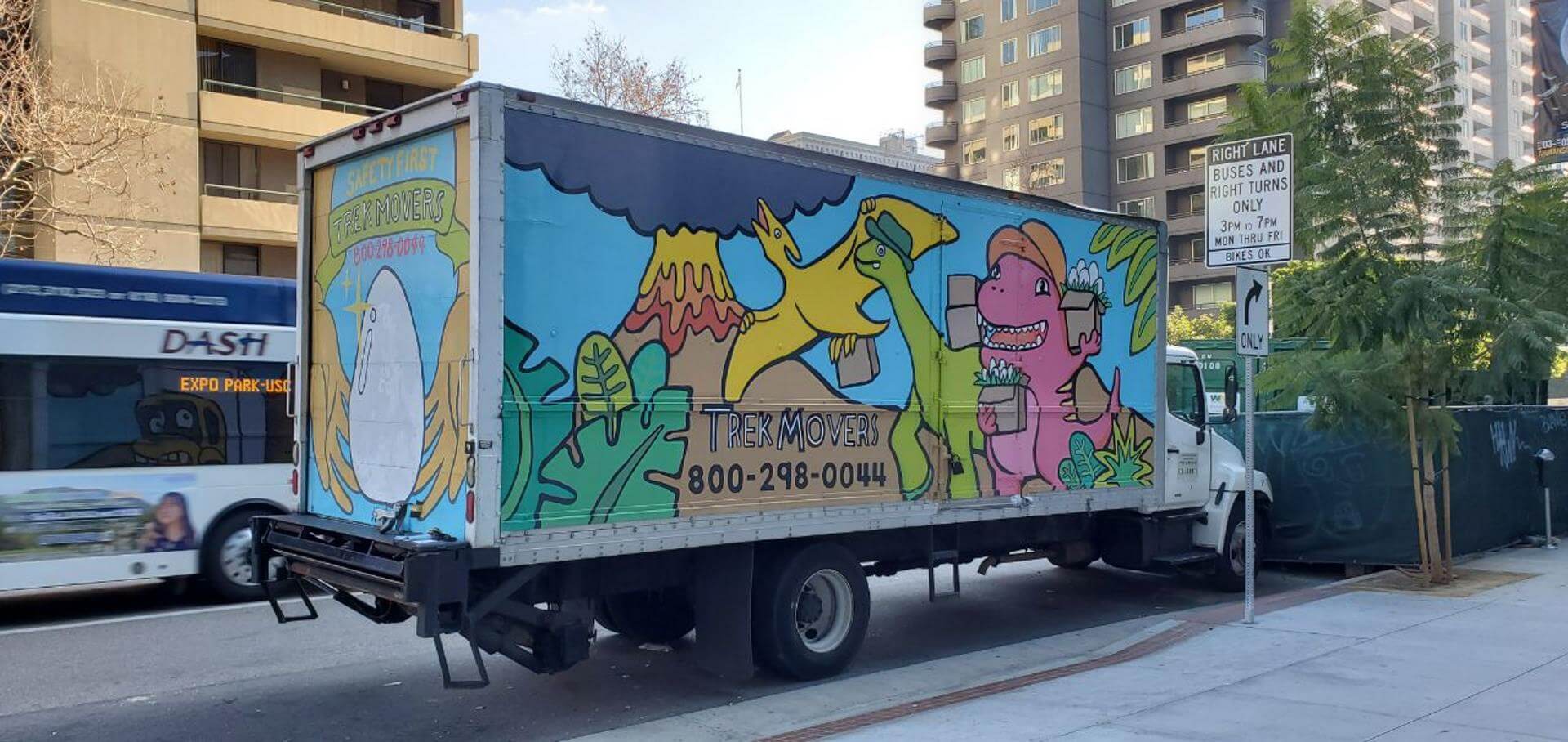 California is already familiar with the services of movers. These professionals help everyone who wants to move to make the relocation a simple and logical process. It is the moving companies that provide you with comprehensive services, thanks to which you are able:
Not to waste time planning and loading your belongings.
To be sure that all things will be collected and transported, while even fragile items will remain safe and sound.
Don't lose even a trifle.
Save money by hiring movers and carriers separately.
If you want to order high-quality service from movers in Dublin, TrekMovers can help you with that.
Let us build a quote for your move
Why Are We Among the Best Movers in Dublin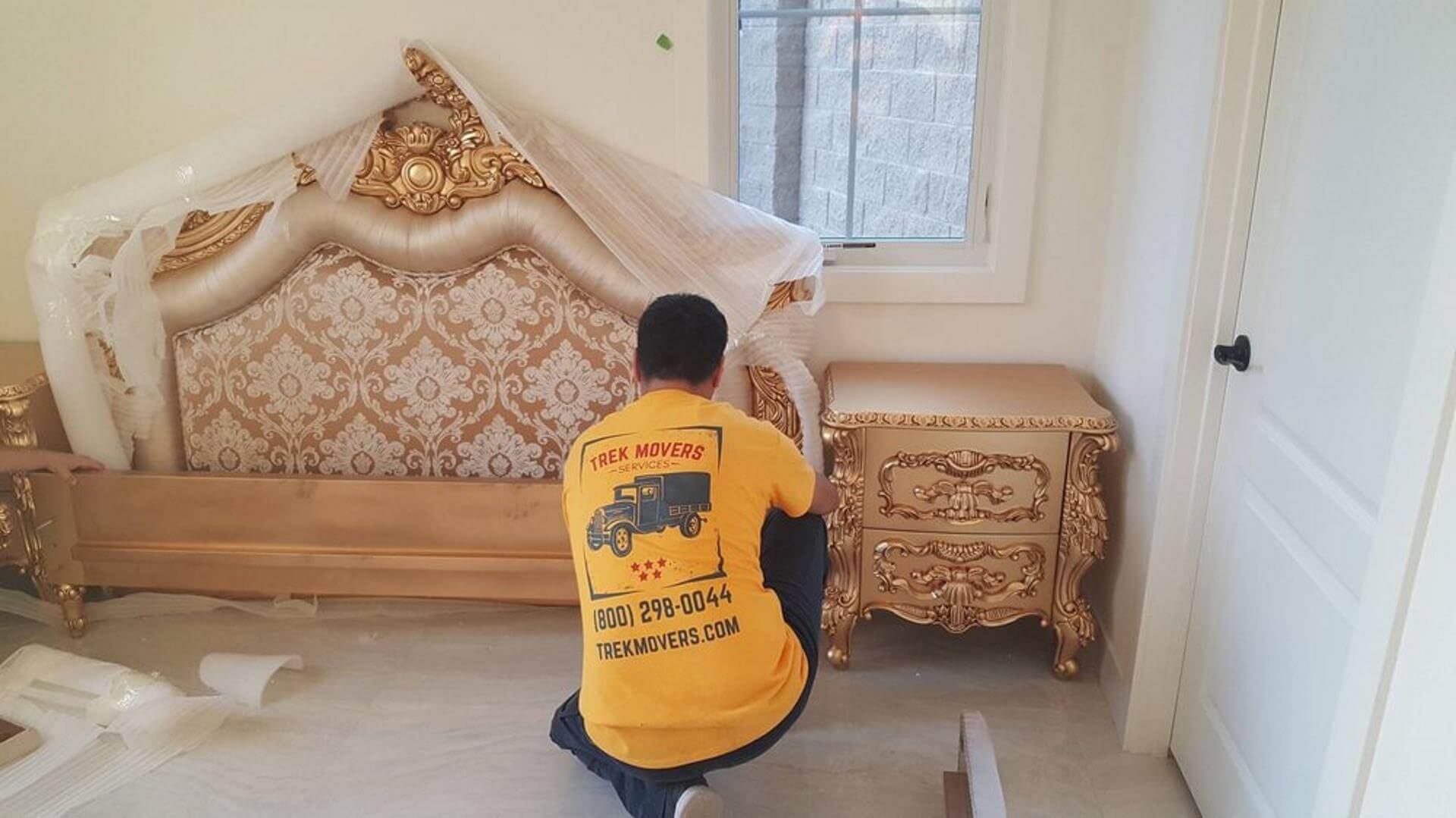 TrekMovers is a Dublin moving company that works in this field for many years already. Since we have started our moving services career, we are trying our best to improve the quality of our work and to make our clients fully content with it.
As for our staff. We have no day laborers. All members of TrekMovers crew are experienced professionals who know exactly how to perform even the most complex move without hassle. There are no limits for our professionalism except heavy equipment that needs to be lifted by special technics.
One more feature that distinguishes us among other Dublin movers is our customers-orientated attitude. We are by your side since the first call. In our company, only ethical and polite attitude to customers is used. Our dedicated support is ready to help you with your move, planning it and sending a fully equipped truck with a crew of movers on-board in the day you need. You can also book a flowing date to clarify it further. And after we helped you with your move, our support team always checks for the feedback of each client. We are ready to solve any problem you'll have while moving but we certainly bet, you won't have any!
Services List in TrekMovers
We are working not only in the California area. Of course, if you need to relocate in borders of Dublin or throughout the county, we are eager to fulfil your order. But there is also a great opportunity for you to order long-distance moves from us.
Whether you are going to the long-lasting working journey and move to another state for some months. Or you are relocating with the whole family to another part of the country, it's a piece of cake for us to relocate you quickly and safely.
And for corporate clients, we have a great option for a commercial move. You can just book a date and we'll pack and transfer all your office furniture and equipment to a new address.
Pricing Policy in TrekMovers
Even if you need to load a few trucks with your belongings and move from Dublin, CA to Ankoridge (AL) or somewhere tons miles away, the price for our services will be affordable for you. We use hourly pricing for inner moves in Dublin, and we choose a special tariff for long-distanced moves, that counts both miles, number of trucks, urgency etc. You do not need to pay us in advance. Only after you get all claimed services you may sign a check or give us cash to your choice.
If you want more, you can communicate our managers to get personal discounts. We are also providing information support for each customer, no matter if he orders our services or just calls us to clarify some details. For your convenience, our support team sends you an information pack via email to make your planning and performing move easier.
We are your reliable moving company in Dublin, CA. We are TrekMovers.
Contact us
7300 Parkwood Cir, Dublin, CA 94568, United States
Monday - Saturday
8:00am - 8:00pm
Pacific Time

Saturday
8:00am - 8:00pm
Pacific Time