Costa Mesa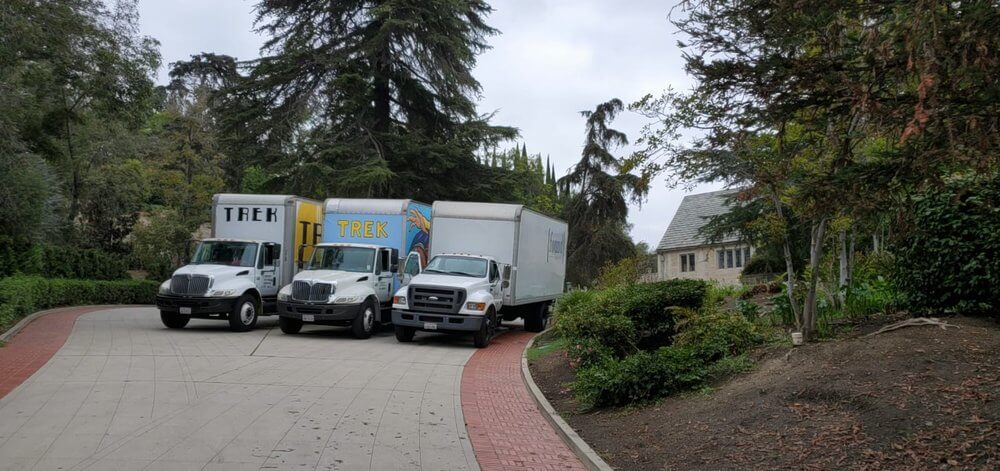 Moving home stuff or office equipment yourself can be challenging. TrekMovers guarantees qualified assistance when moving large volumes of cargo for various purposes. Professional movers will pack, load, deliver, unload, set up your things in a new place. Well-trained staff has the necessary practical experience to easily cope with any task. It doesn't matter what volume or area of the transported cargo is, each item is carefully packed and will be delivered to a new place in full safety.
Let us build a quote for your move
Transportation and reservation of movers in Costa Mesa CA
It is enough to check the reviews to make sure the dispatcher is highly professional. An order is placed remotely – you do not need to spend time traveling to an office or meeting with a manager. It is enough to send an SMS or e-mail message so that the moving company in Costa Mesa CA has started work. When filling out the application form, be sure to clearly write the surname, first name. Give two phone numbers for round-the-clock communication. Indicate the place and time of loading, as well as the estimated volume, list of goods to be packaged, transported.
If unforeseen circumstances arise and you cannot make the transfer at the indicated time, simply inform the dispatcher of a newer loading time. This will not lead to higher prices or fines. Cheap movers in Costa Mesa CA will accurately fulfill their obligations, help move from one area to another or from city to city. The moving company will take care of overtime payments, liability insurance, provide an unlimited number of stretch tapes, cardboard boxes for packaging.
Packing, loading
At the indicated time a trailer and two loaders will be waiting for you. They carefully pack, make sure to check the performance of the equipment. Refrigerators, televisions, computers are packed in cardboard boxes, clothes are placed in special cabinets so that they do not wrinkle when moving. Works of art, household trifles, dishes are packed with special care. Each box is signed.
Costa Mesa has movers who are well versed in their field. All furniture is covered with a special film to protect the polishing of the facades from scratches or scuffs. When loading furniture items, each cabinet is attached to the side of the trailer with a wide sling so that, when braking and cornering, they stand firmly in place. After completing the packaging and loading the car an SMS or e-mail message is sent to the owner. Then he can transfer half the amount due.
Insurance
Costa Mesa's moving company is fully responsible for the cargo when moving. The dispatcher will assume all expenses for overtime, delays, vehicle breakdowns or overload. The customer only draws up an insurance policy. No additional payments in excess of those specified in the Bill of Lading. The company monitors the reputation – for the entire time there is not a single negative review – and transports any volumes of cargo observing all the wishes of customers.
Unloading, final settlement
Using a special mobile application, the customer always knows where his things are located by controlling the movement of the truck along the route. In 30-40 minutes before arrival at the indicated unloading place the owner will be sent an SMS or e-mail message so that he can meet the cargo. Each box with things, furniture, household appliances is raised to the desired floor, put in the specified place. Household appliances must be checked. After completion of the work the owner makes a full calculation. Cash will help reduce costs by five percent since there is no need to pay the bank for card servicing.
Contact us
2500 Merrimac Way, Costa Mesa, CA 92626
Monday - Saturday
8:00am - 8:00pm
Pacific Time

Saturday
8:00am - 8:00pm
Pacific Time